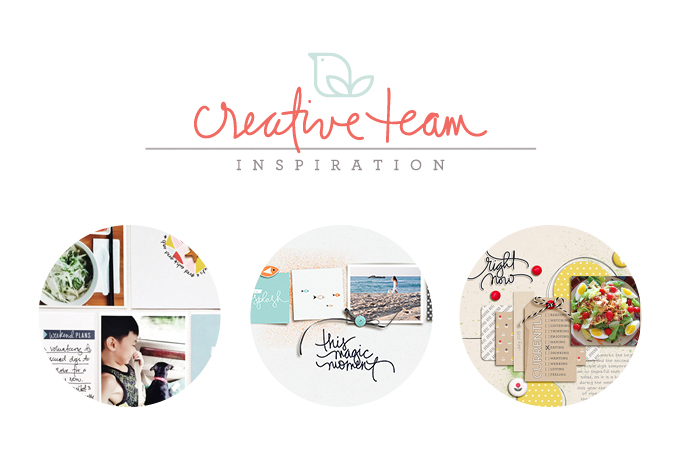 Summer is starting to wind down here for us, and back to school preparations will soon begin. Today I'm sharing another installment of projects from the Creative Team – using whatever products are calling their name the loudest. Such a fun mix of inspiration!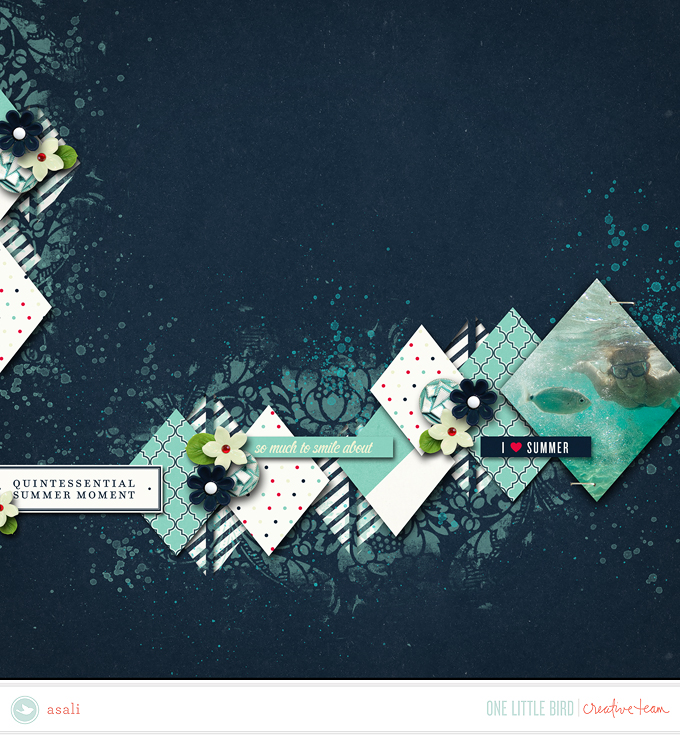 Dark backgrounds are so dramatic, I really love how the navy blue background on Asali's layout makes the turquoise pop. (Materials: Carson Park)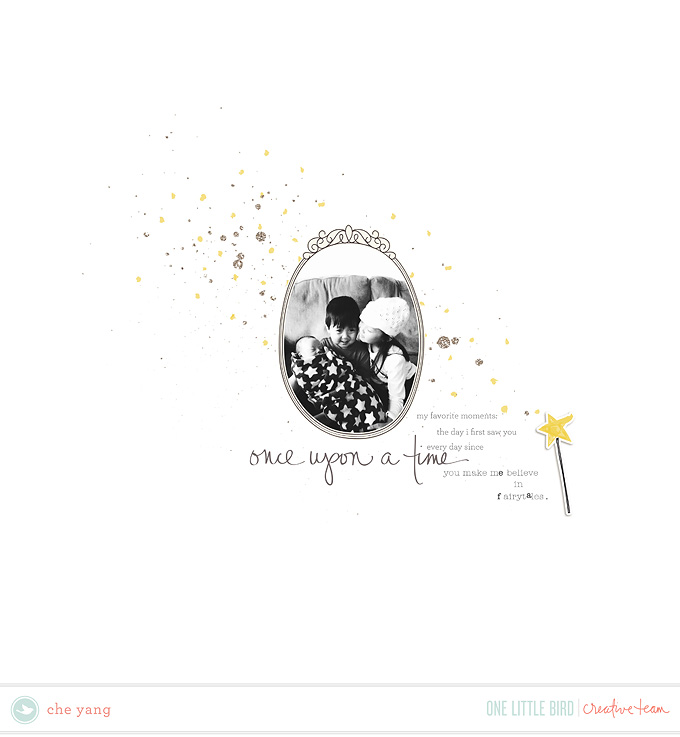 Such a sweet, simple layout from Che. I love how the magic wand is sprinkling "fairy dust" behind her photo. (Materials: Fairytale)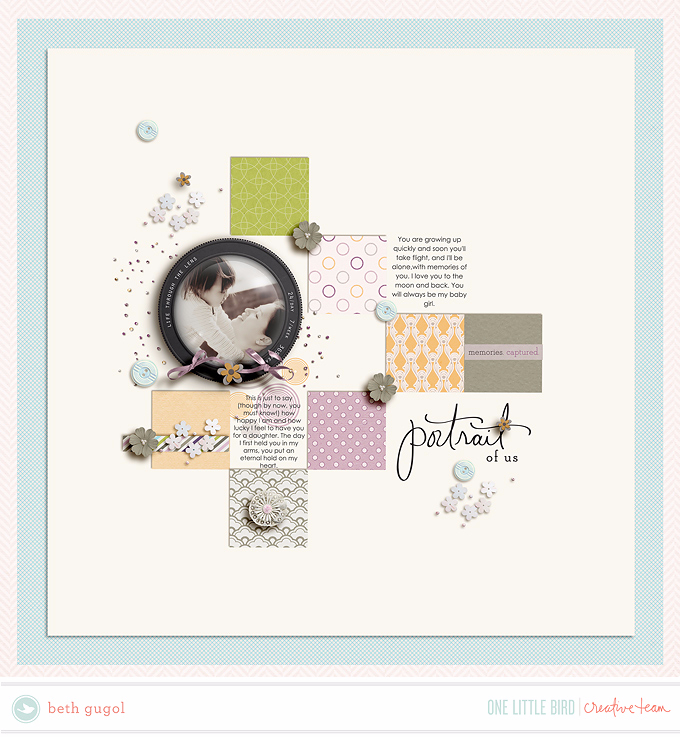 I think this lens frame (circa 2010? 2011?) is one of my favorite elements that I've made – and I keep meaning to do an entire package of them. It's such a fun element to use. (Materials: Focal Point)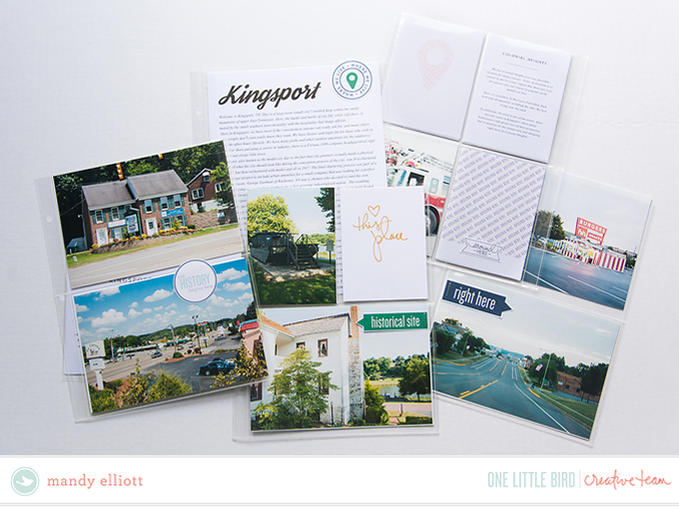 Mandy is so good at doing full, themed spreads in her project life album. It's so inspiring how she departs from the weekly/monthly mindset and uses her pockets in the same way you would a traditional layout. (Materials: journaling cards from Dwell, Around Here, This and That, and elements from These Walls)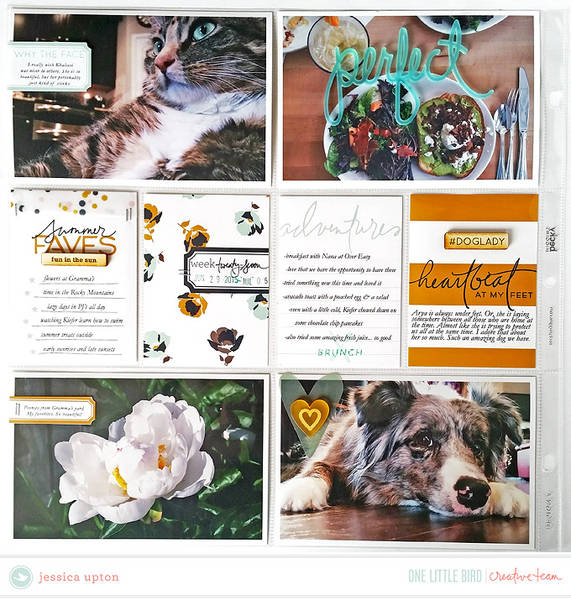 Love this mix of products on Jessica's page and how she recolored the cards to create a unified color palette. (Materials: cards from Scoop, Cabana and Heartbeat at my Feet)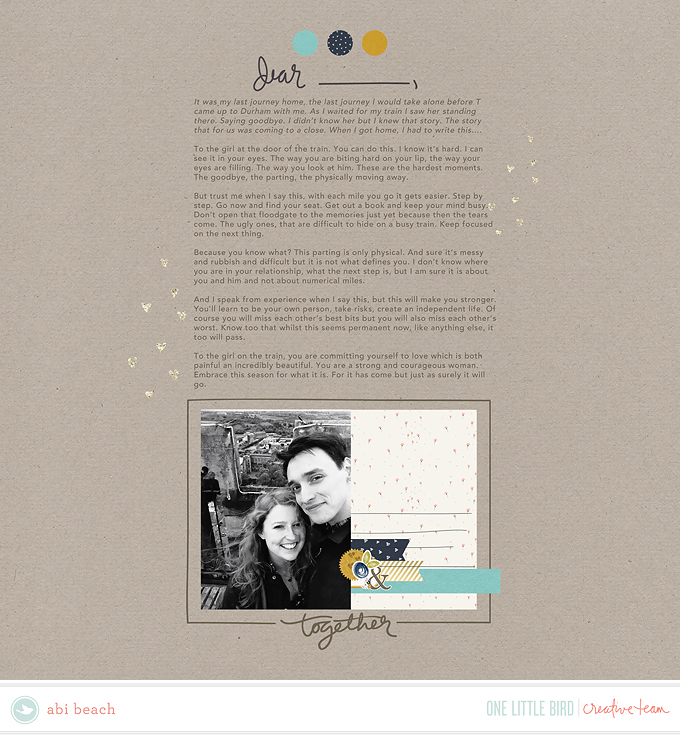 A letter to a loved one is a journaling technique that I adore – and I am obsessed with how Abi's journaling here is actually more of a letter to a total stranger. It's an amazing piece of writing. (Materials: Better Together, Little Talks, Post Script and The Love List)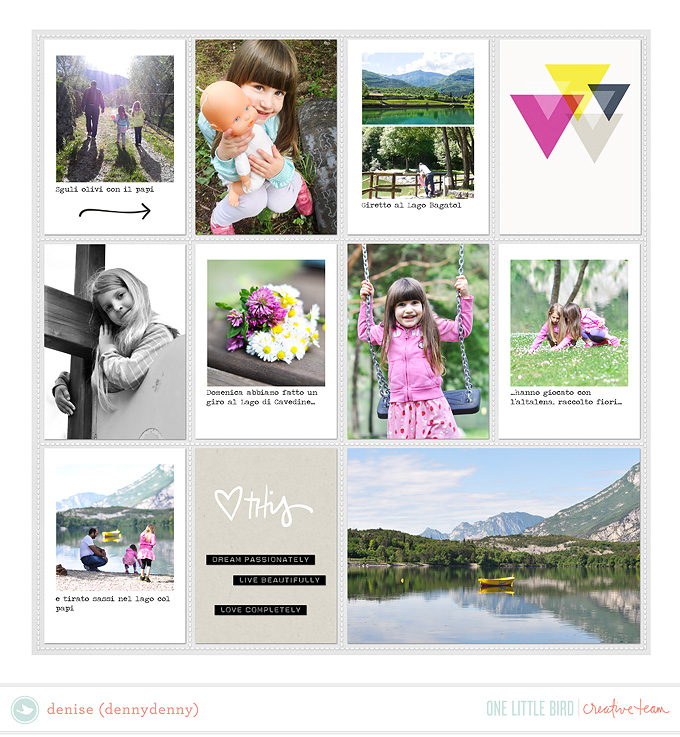 The pops of pink and yellow in Denise's photo are perfectly suited to the colors in the Who I Am kit, and I love how those little peeks of yellow have so much impact in the overall page. (Materials: Who I Am kit and journaling cards)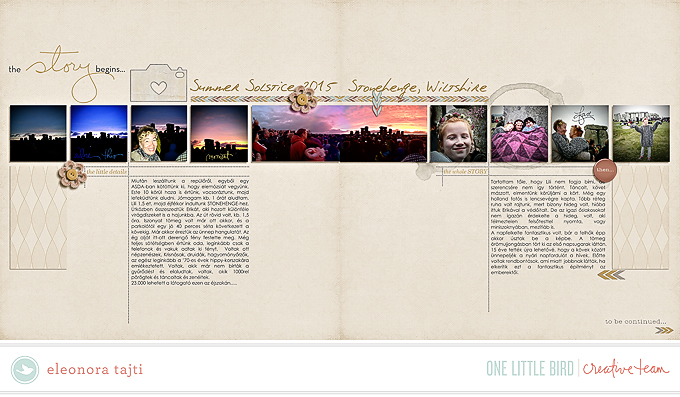 One of our July guests, Eleonora, put together this two page spread using a kit from waaaaaay in the archives, but timeless in its theme. The symmetry between her two pages is divine. (Materials: Storyteller)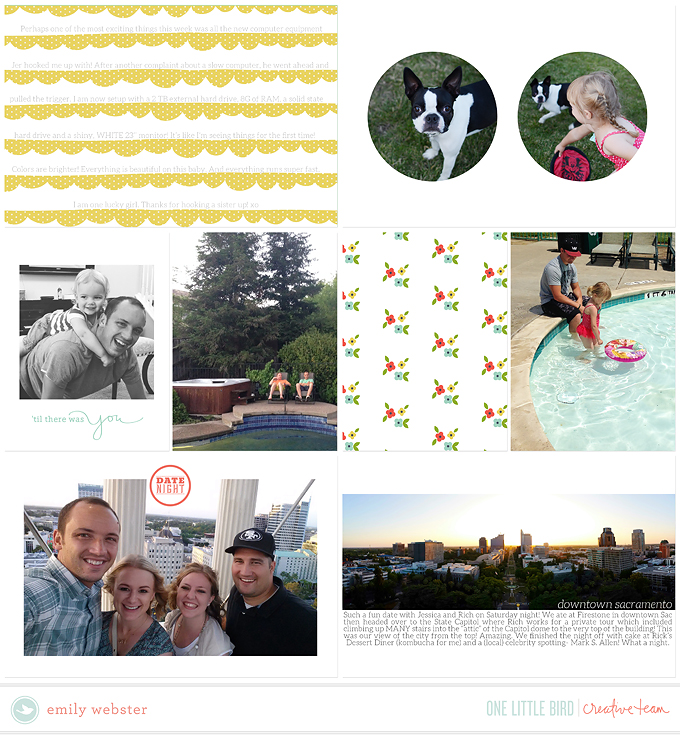 Love how Emily journaled along the pretty wonky lines in the journaling card on the top. (Materials: Sunshine in my Soul journaling cards)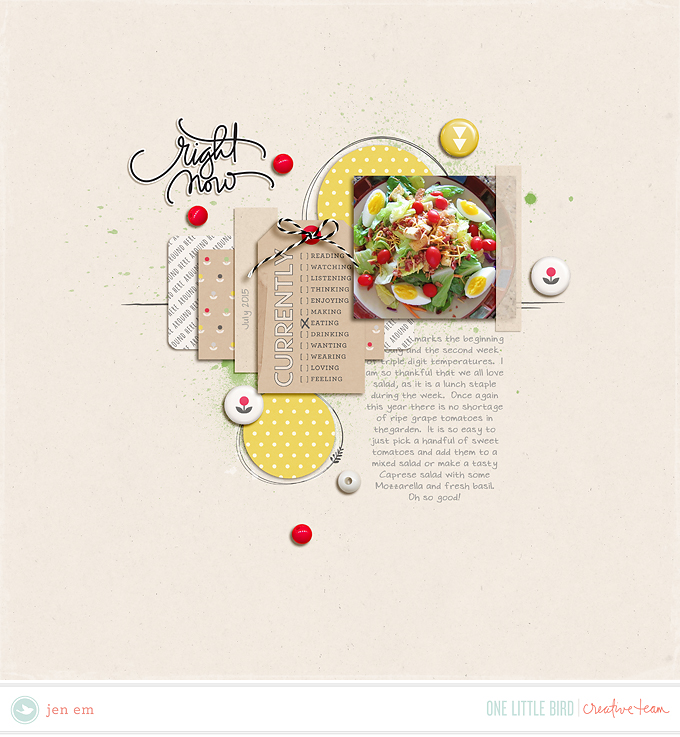 This page by Jen has a really remarkable balance of color. She makes such thoughtful choices when adding seemingly random scatters of elements to a page.(Materials: Around Here)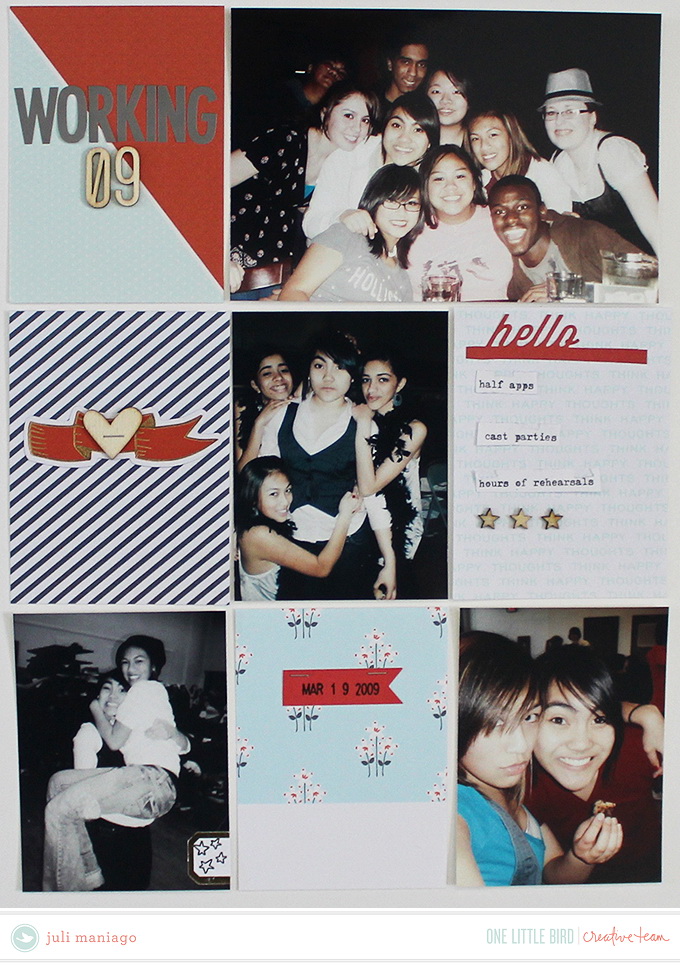 Juli's group photos always make me smile. Love her red and blue color palette. (Materials: journaling cards from Timeless, Frolic and Hopscotch)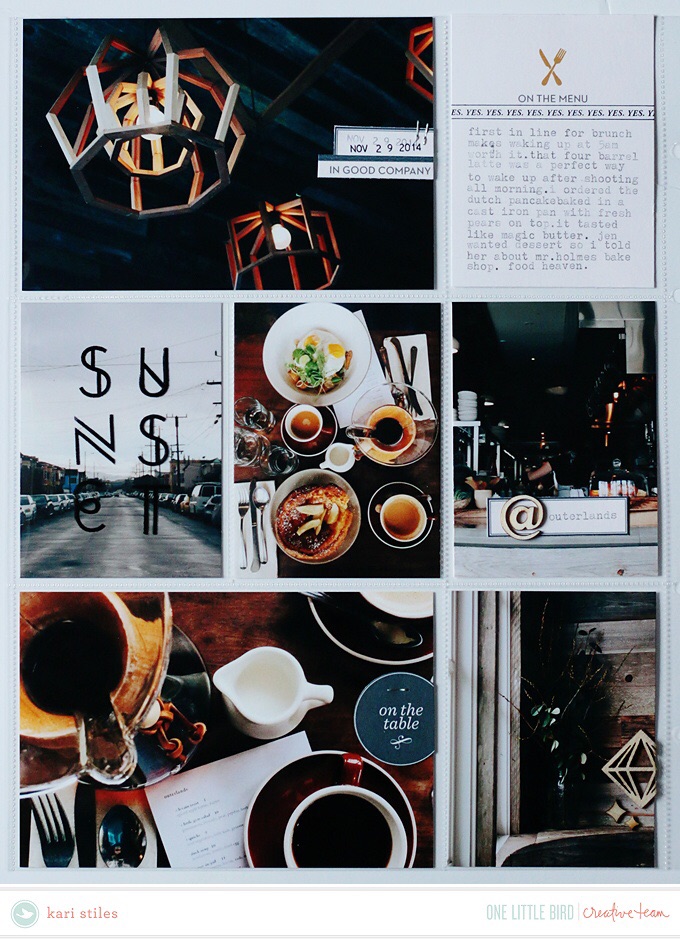 I think my favorite part of this layout by Kari is that "on the table" tag stapled to the side of her photo (Materials: Prix Fixe journaling cards)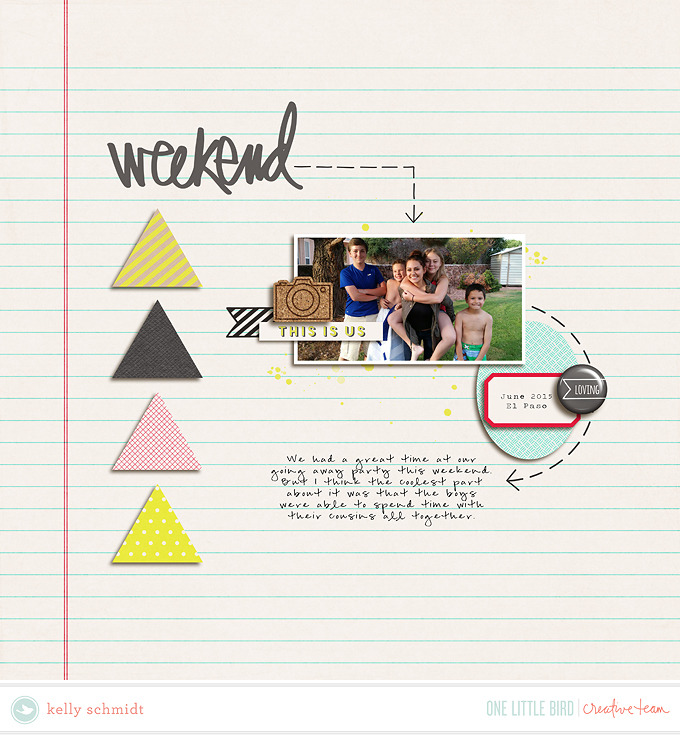 Love how the hand drawn arrows on this page by Kelly lead your eye from the title to the photo and then to the journaling. (Materials: Around Here)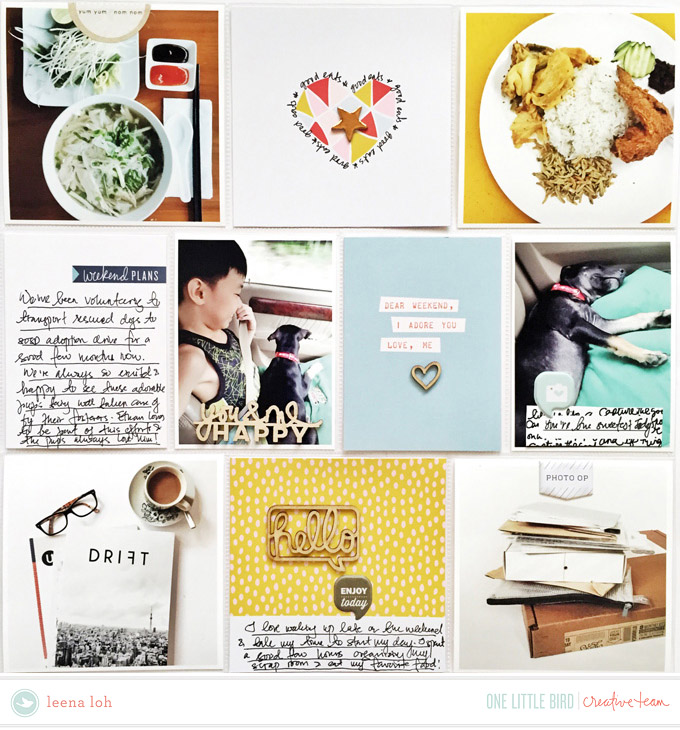 So cool how Leena put her journaling around the heart in that card from Serendipity. I always se to have a hard time with spacing when I try that, and hers is perfection. (Materials: Cards from At Week's End and Serendipity)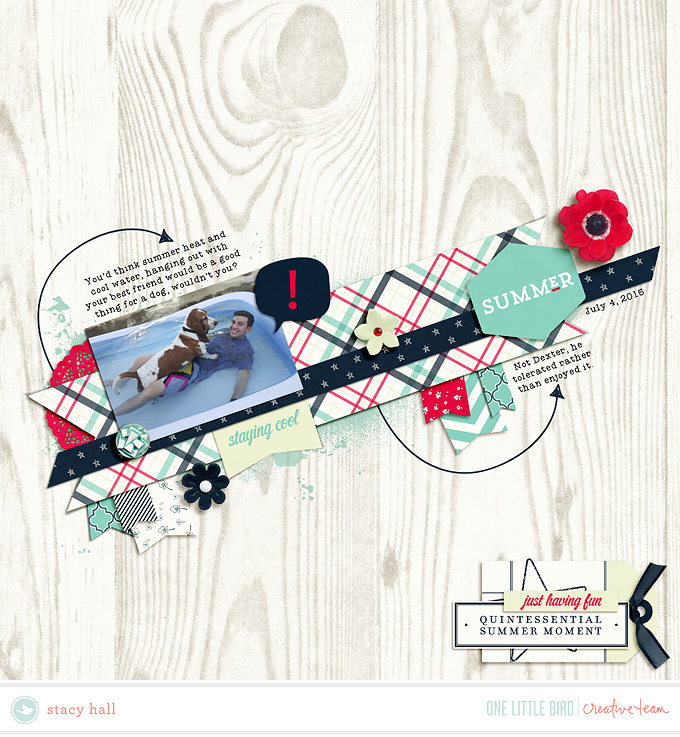 Another great use of arrows by Stacy on her page to draw your eye to all the important details. (Materials: Carson Park)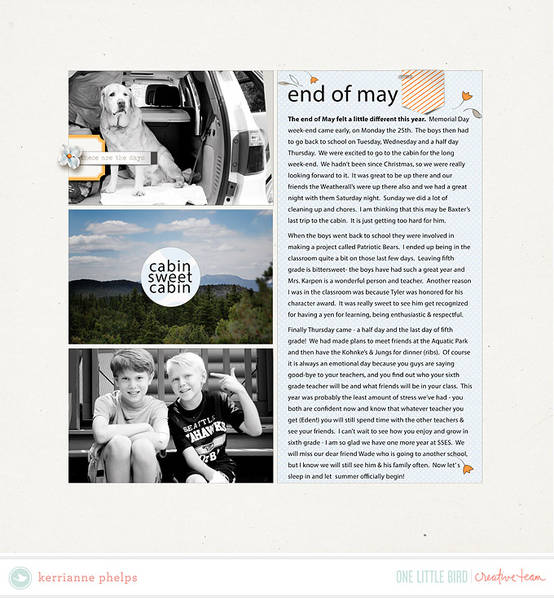 Always soldier Kerrianne's two page spreads. I love how she shrinks the grid layouts down to leave a lot of white space along the sides. (Materials: Halcyon digital kit and journaling cards)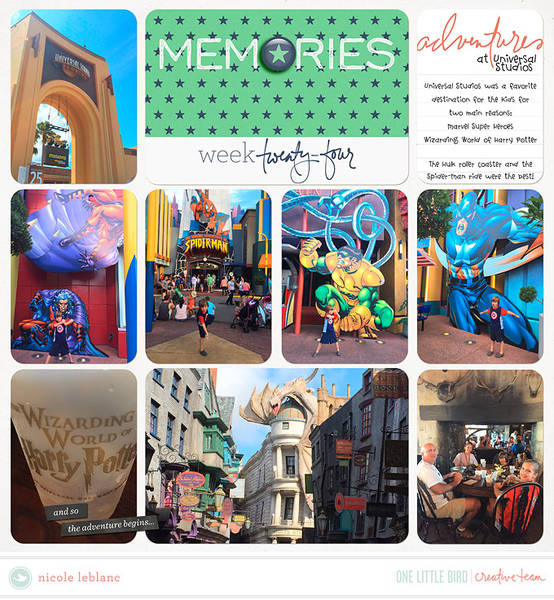 I think it's really awesome how Nicole incorporated just a couple of cards and embellishments into her photo-heavy pocket page, and how they balance out the colors that were already in her photos. (Materials: Cabana journaling cards, Weekly Edition Cards)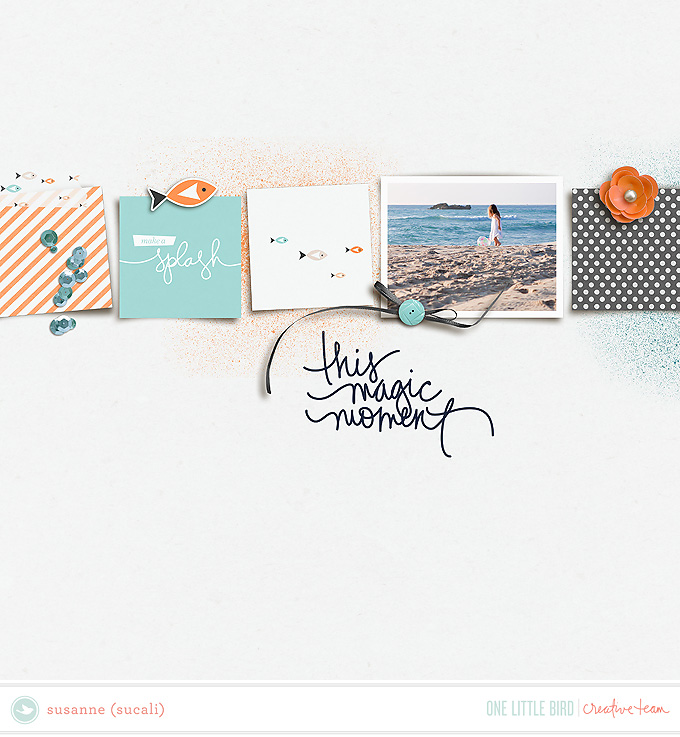 Love the dimension on this page by Susanne. Her page has a really tactile feel to it. (Materials: Guppy, This Magic Moment).
Have a great weekend!