Hello! Jen here with a couple spreads of my recent adventure to China Beach!  These Cabana cards were perfect in theme and color!  And some of my absolute favorites since I'm obsessed with blues and greens.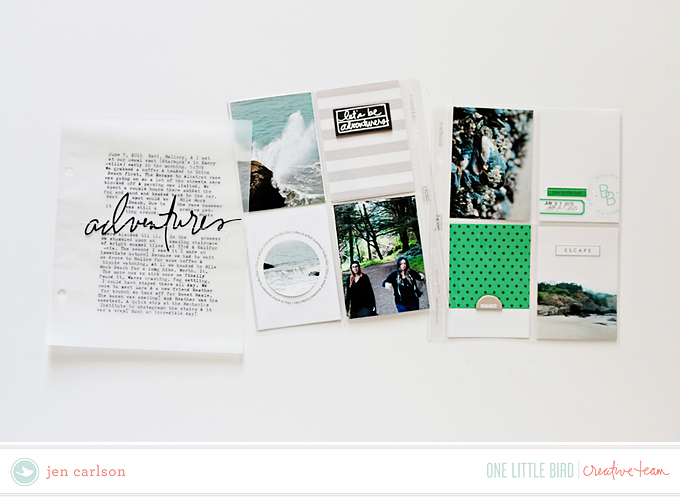 I've been enjoying creating cut files out of Peppermint's words lately (did you see my t-shirt post?) and wanted to do something great with the word "adventures" from her Cabana digital kit.  I cut the word out using my Silhouette machine, sizing it to fit on a 6×8 page and stitched it down to vellum.  Before I stitched it however, I placed it on the vellum and outlined it with a pencil, marking the area I'd want my journaling to fit in.  Using my typewriter, I typed around the outline, erased the pencil marks, and then got out my sewing machine.  I had a big story to tell from this day and didn't want to try and squeeze it all into a couple cards.  This vellum insert was a perfect solution and let me highlight the diecut as well.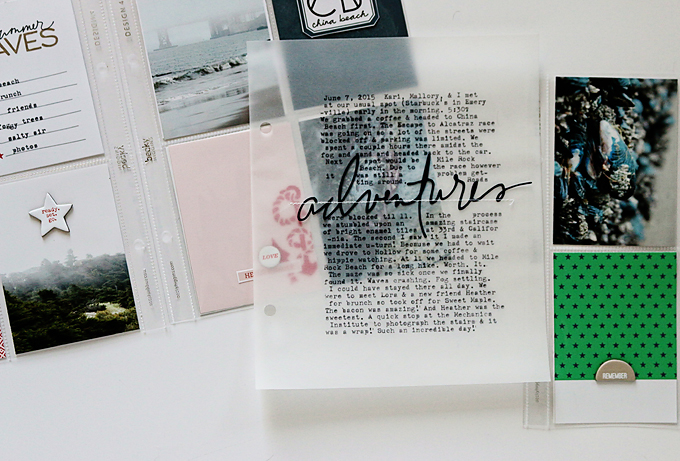 It's not often I cut a photo into a circle.  I couldn't help myself  with this Cabana journaling card though!  I love it when you can mix up your spreads like this!  Other options I debated putting in the circle were initials (CB for the destination,) an icon image, and the Beach Bum circle element.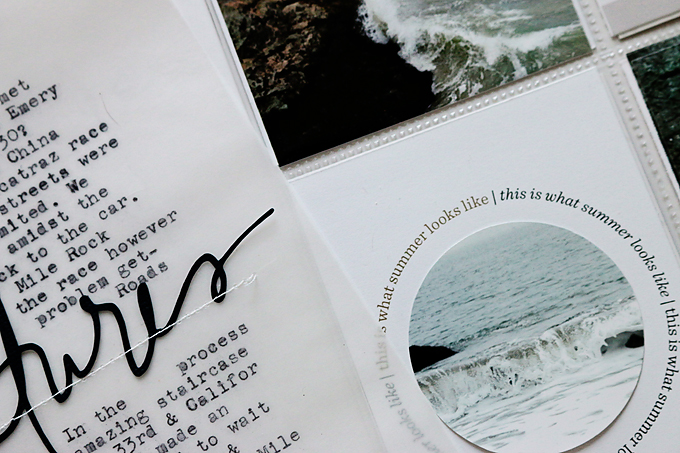 Since I put all my journaling on the vellum insert and wanted to use the Beach Bum card, I added a couple more green elements to it so it wasn't so naked.  LOVE love love that "escape" element!  It fits so wonderfully in the white space of a photo.  So classic!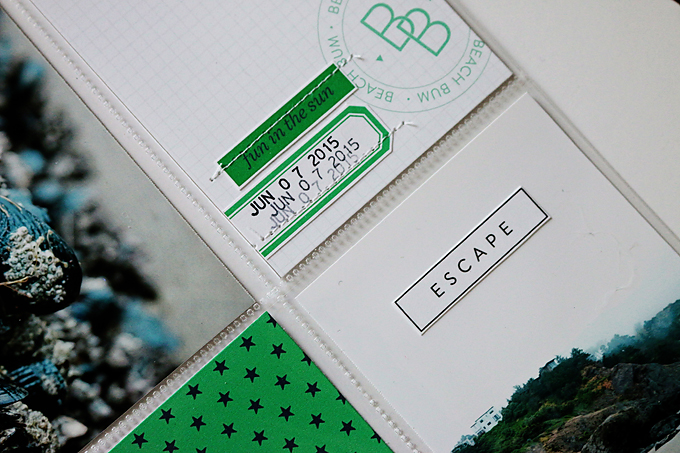 Here's my second spread, again using more of the Cabana cards and elements.  Even though these are beach photos, the pink and red cards worked well in pulling out some of the tones of the sand and that crab on the right.  I love layering elements and mixing and matching on cards!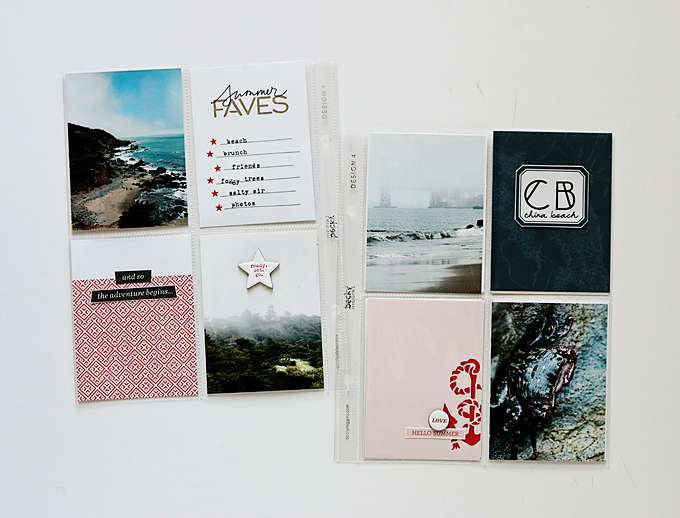 Thanks so much for stopping by and I hope this gave you some great ideas to apply to your future layouts!
About Jen
I started scrapbooking in 2000 as a result of a family trip to Europe. I create traditional 12×12 layouts and am a sucker for a good sketch. Last year I started Project Life and have been hooked on pocket pages ever since. I grew up in St. Louis, MO, but moved out to Northern California 10 years ago, where I work as a Process Engineer at a biopharmaceutical plant. I enjoy baking, cooking, brunching, exploring the coast, and loving on my boyfriend (Derek) and 3 fur kids (Beer, Gracie, and Winston).