A happy, happy July 2nd to all of you! I'm so excited for the upcoming holiday weekend here in the U.S. – even though they're predicting thunderstorms for our 4th of July. I'm hoping the bad weather has the good sense to clear out in time for the fireworks, which we'll (hopefully) be watching out on the lake with my parents this year. I love a good summer holiday.
I've updated the shop this week with some brand new digital products for the July BYOC. The Scoop collection is a nod to one of summer's best treats – the ice cream cone! But I played around with the theme a little bit to embrace the word "scoop" as in "the happenings" – what's going on in your daily life, what summer looks like, what's in the forefront for you right now. You'll also find references to just how sweet life can really be, especially when we indulge (and delight) in the simple pleasures. Who knew ice cream cones could be so deep?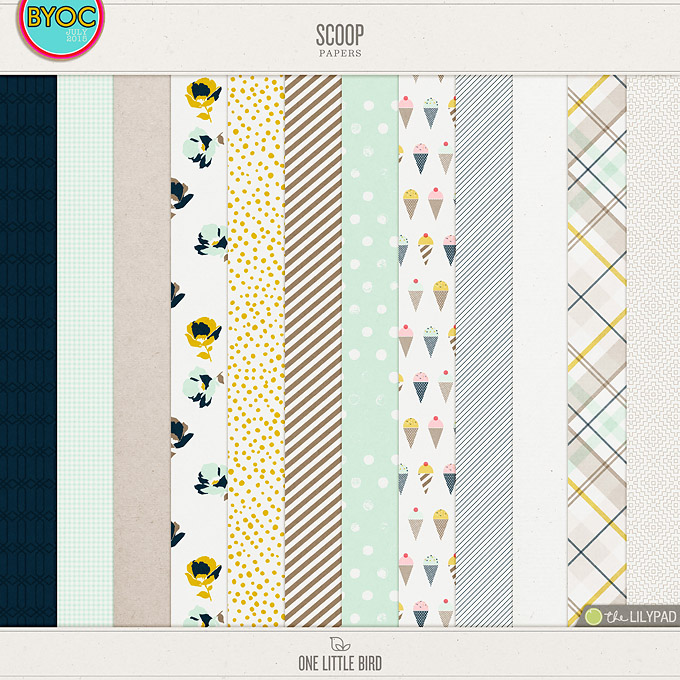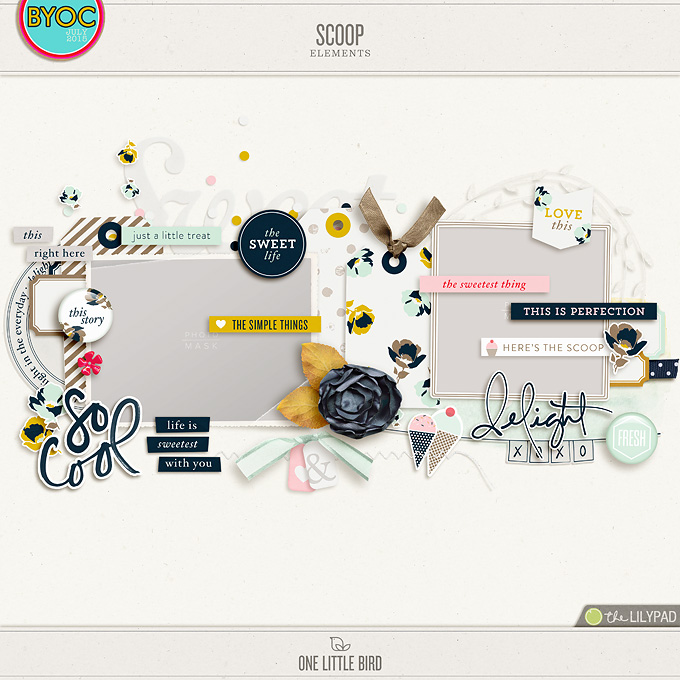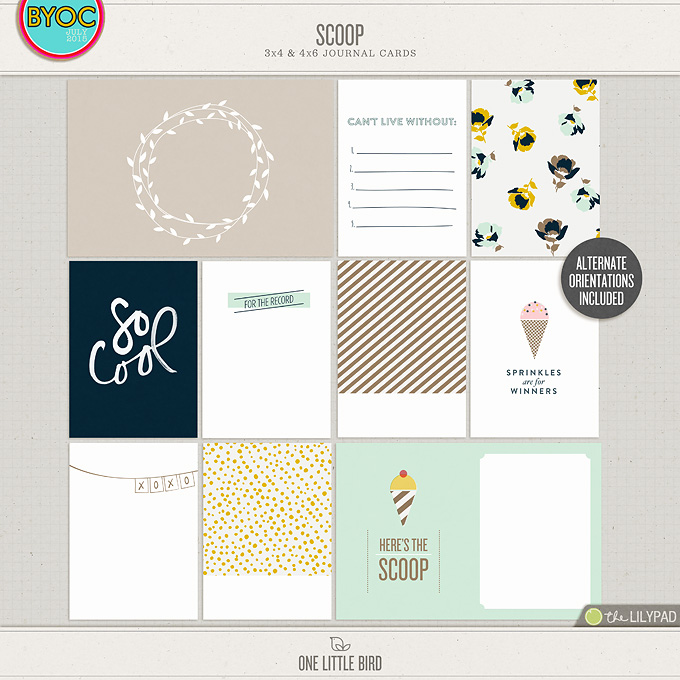 Save 20% On These New Releases
All of the items in the Scoop collection are 20% off through 7/5/2015. Cage Liner subscribers also access to an exclusive subscriber bundle for a limited time. See below for details!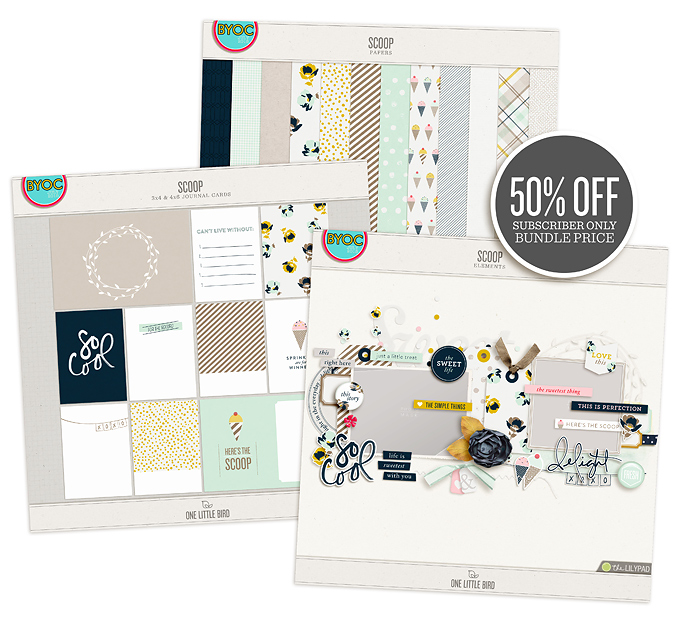 Cage Liner subscribers can check their latest newsletter for access to an exclusive subscriber bundle at 50% off for a limited time. Not yet a subscriber? Subscribe Here for a link of your very own. Offer ends (date) and cannot be combined with any other store offers or coupons.
Creative Team Inspiration