Hi there. Welcome to yet another Project Life spread with me.  Before I show you mine, let me highlight just a few of the girls that make this blog so great. How awesome is it that we have so many styles of Project Life represented here on the blog? In just the last month we have had Jen Carlson's awesome 6×8 Birthday Foodies spread, Beshka Kueser's impeccably pretty 12×9 Hybrid Spread and last, but not least Amelia Ng's fantastic post on 12×12 Unified spreads and embracing imperfection. If you're ever suck in a rut, we are the peeps to come to!
I say this because I have been stuck in a rut. Don't get me wrong, working with Peppermint's creations is an absolute dream. One Little Bird Collections are always such a high standard and so cohesive, but what if your spread has no theme and your photos look like multi-coloured unicorn poop? Well my friends I am here to solve your problem. I will show you how to mix your PL collections like a pro!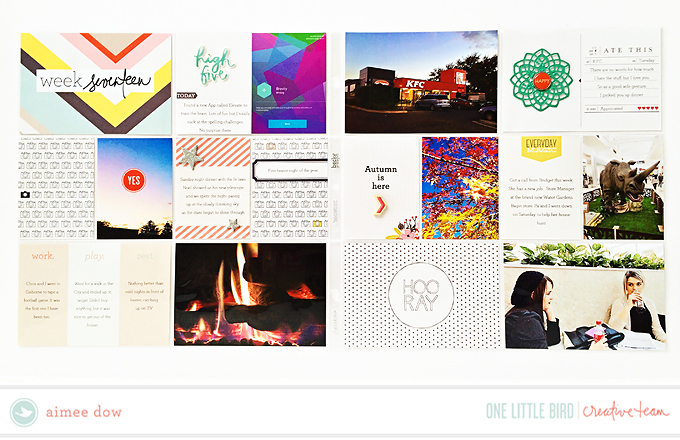 I kid you not, this spread has SEVEN One Little Bird Collections in it. Shall we take a closer look?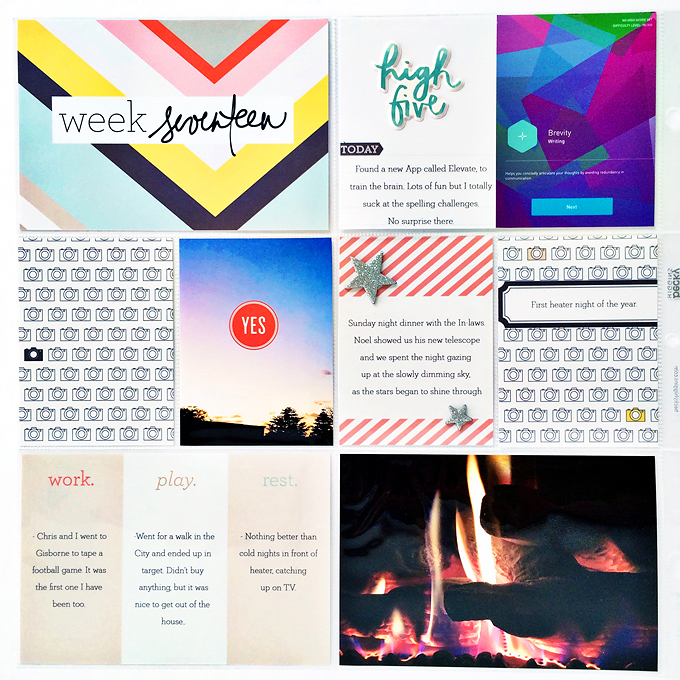 The left page uses Hopscotch, Weekly Edition, Magic Moments, Busy Week and This and That.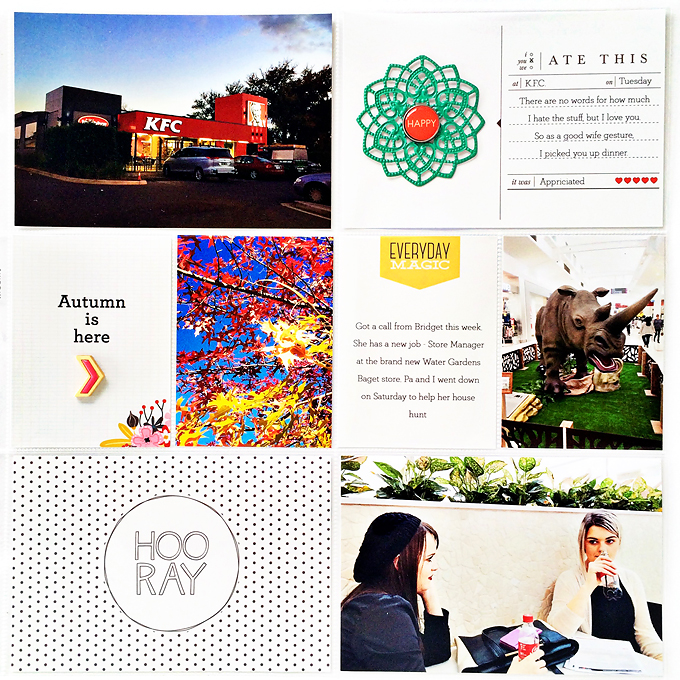 The right side uses Nosh, Stuck on You, Magic Moments and Hopscotch.
One of the top tips I can give you for mixing collections is choose cards with a lot of white. This creates negative space and tricks your eyes into thinking it's not so much information to absorb after all. That being said it's important to have accent colours too.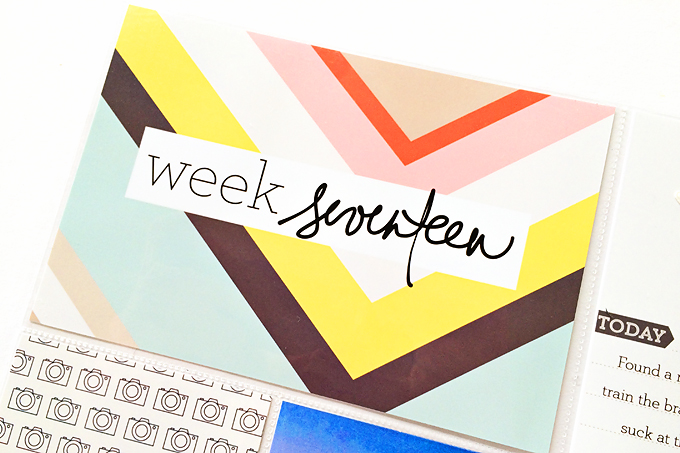 My photos had a lot of blues, greens, reds and pinks in them, so it seemed only logical that they be my accent colours. I was lucky enough to find the patterned card in the Hopscotch collection that perfectly represents those colours. It really helped set the tone for the spread, in my opinion. I just layered it with a Weekly Edition digital stamp for a super easy and effective title card.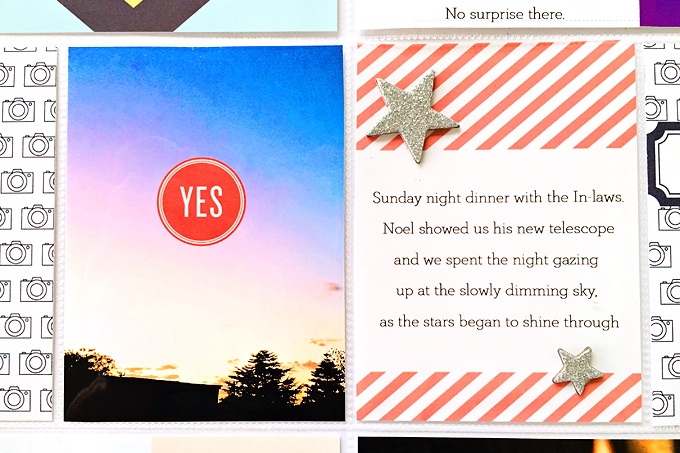 Another great way to incorporate your accent colours is to pick a basic coloured card, but then go ahead and dress it up to match the theme. A great example of this is the red stripy card from This and That. It really didn't have anything to do with stargazing when I printed it, but with a little tweak, it fits the theme and colour palette perfectly. Other times you just get lucky, such as the "Autumn is here" card from the Stuck On You collection, which happened to be an exact match for colour and theme.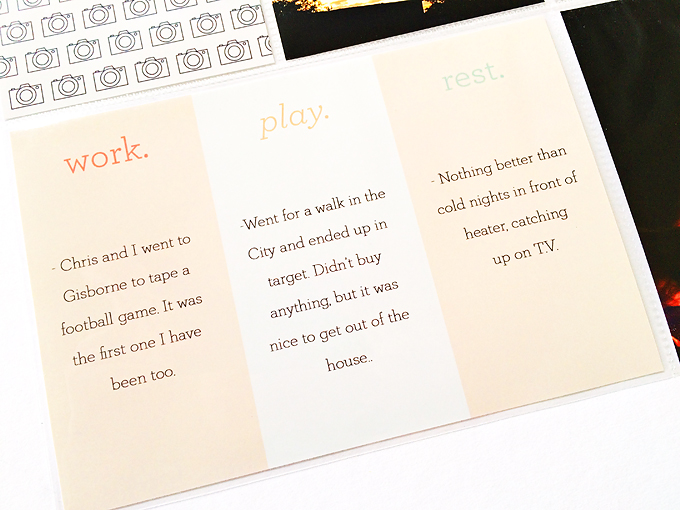 Oh, that reminds me of yet another really simple tip. Ever notice how certain designers gravitate to certain fonts? If you are adding journaling digitally, try to match the font type as closely as possible. Simple tip I know, but it makes your pages so much easier to read.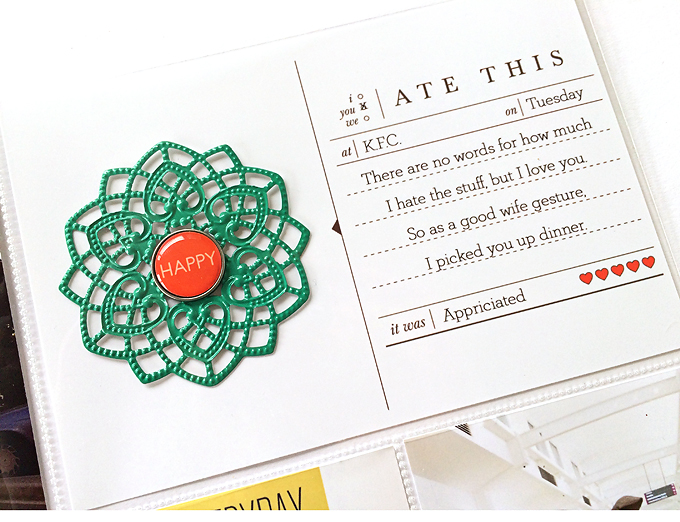 Finally we have come to the end. You have done all the hard work. You have told your story.  The colours all flow together and cards all look like they belong. There is only one thing left to do: embellish. I belong to the school of thought that less is more. You don't want to undo all your hard work, so when I am embellishing I look for little pieces that will not only add height and interest, but will also suit my colour palette and themes. Not the easiest of tasks I know, but you'd be surprised what's lurking in your stash if you just go hunting. This is an old filigree piece from Basic Grey's Spice Market collection. It's at least a couple of years old and the packet had never been opened. I dressed it up with the "happy" brad I had leftover from something or other. It didn't even have a packet.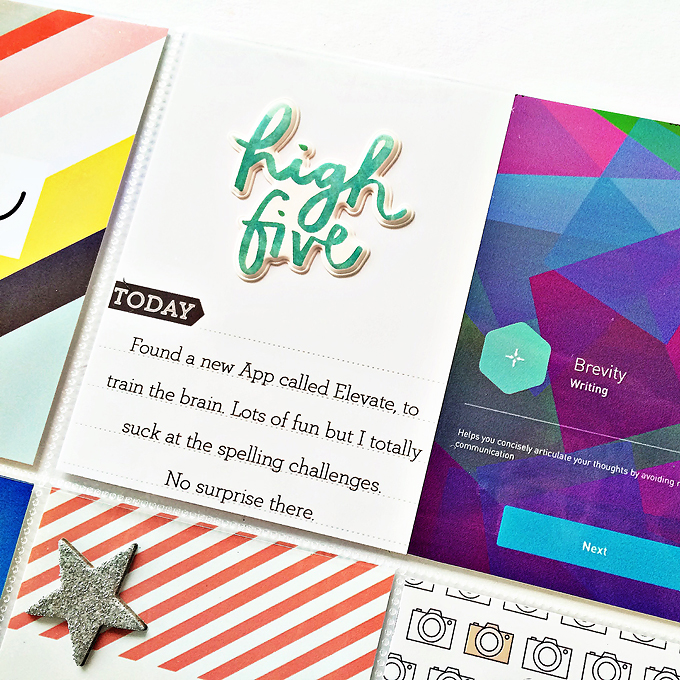 So there you have it my friends – my top tips for shaking up your digital collection and still ending up with a masterpiece. Okay, even I know I over-stepped the line there. Let's just settle for a layout you'll REALLY like and a great new way to use your digital collections.
Until next month…
Aimee Xx
[one_third last="no" class="" id=""]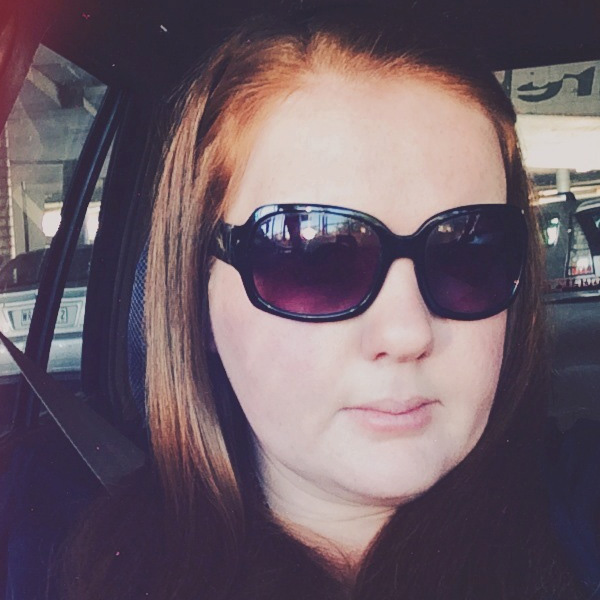 Blog
 | 
Instagram
 | 
Gallery
[/one_third]
About Aimee
I am newly wed living in Australia with my husband and our tonkinese cat, Mica. I live a pretty happy existence scraping by day and running our web design company at night. I am fairly new to scrapbooking. I started Project Life in January 2013 and digital scrapping in July of that same year. I have only been page scraping since the start of 2014. I like to think my style is clean and modern.