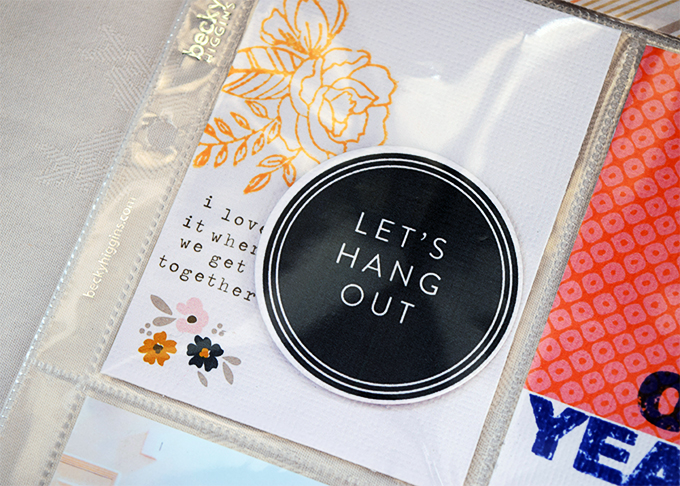 I feel like I'm on a roll cranking out Project Life pages each month. And considering how much I need to catch up on, being productive with these pages is a good thing!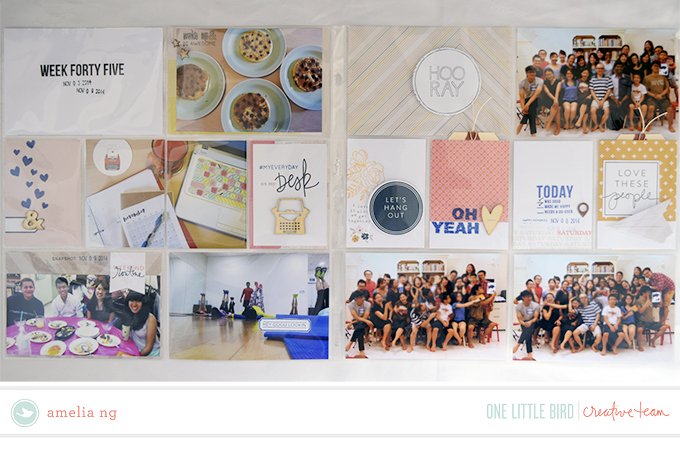 So last week, Aimee brilliantly put together a colorful and vibrant Project Life spread using seven One Little Bird collections. This week, I didn't use as many collections, but I did come in at a close five. I guess this just goes to show how beautifully versatile Peppermint's designs are such that you can just mix and match collections with complete ease!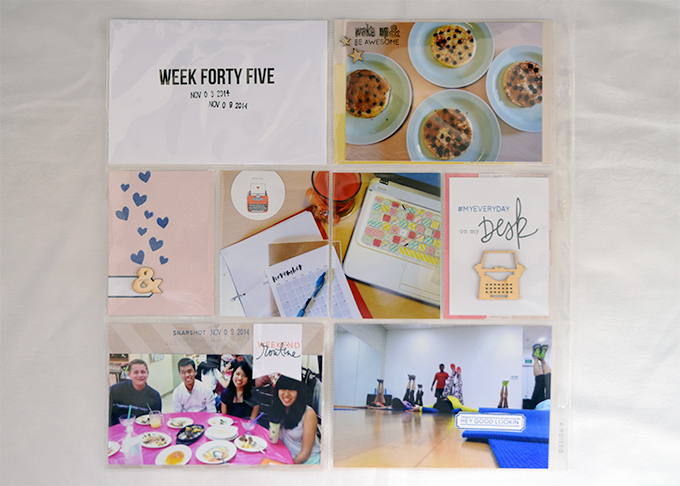 I really love all the One Little Bird journaling cards that I got to use for this spread – At Week's End, Better Together, The Love List, Hopscotch and Busy Week. But I really struggled to pull it altogether when I got to the embellishments.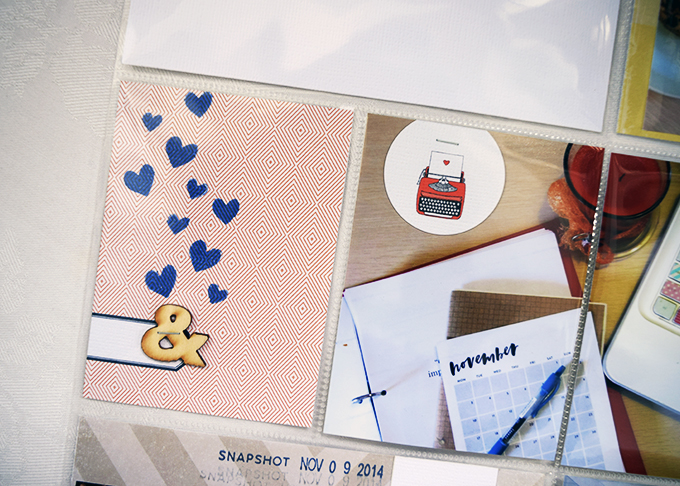 I felt stuck. I had all my cards laid out but couldn't decide on how or what to embellish with.
After agonizing over this problem, I decided on my solution: Instead of over-thinking and over-complicating the spread with the tendency to add too much, I remembered why I scrapbook and chose to focus on the words, stories and photos of my week.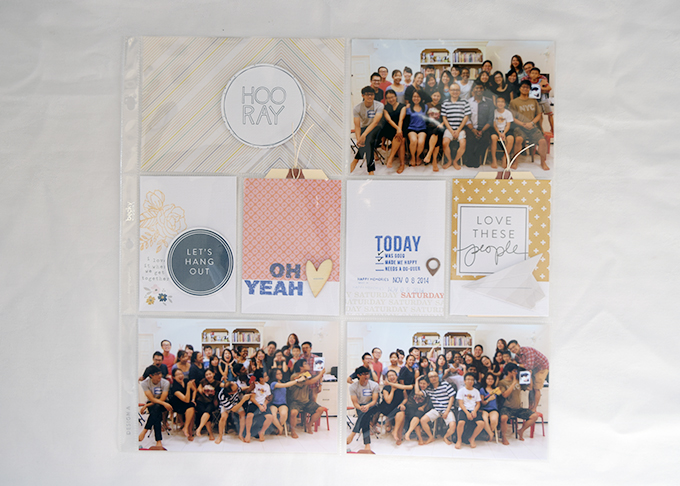 In the end, I kept things simple. Nothing fancy, just stamping and some wood veneer shapes which I repeated consistently across the spread. I also used a couple of elements from the Better Together digital kit.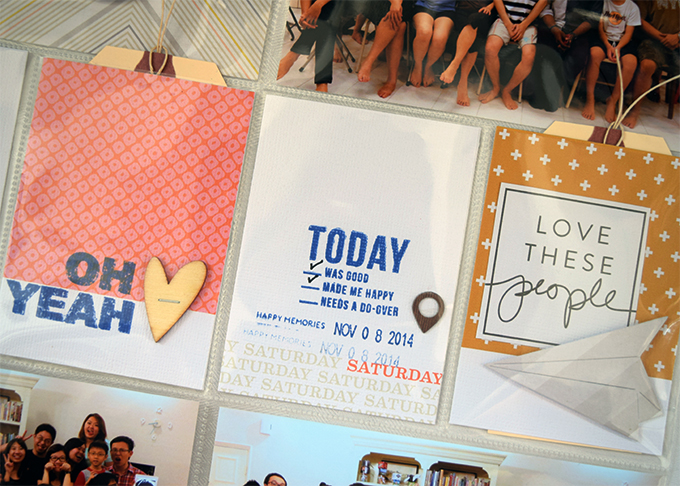 In choosing to focus on my purpose for documenting, I typed out my longer stories on journaling tags and hid them behind the journaling cards so I could include more words.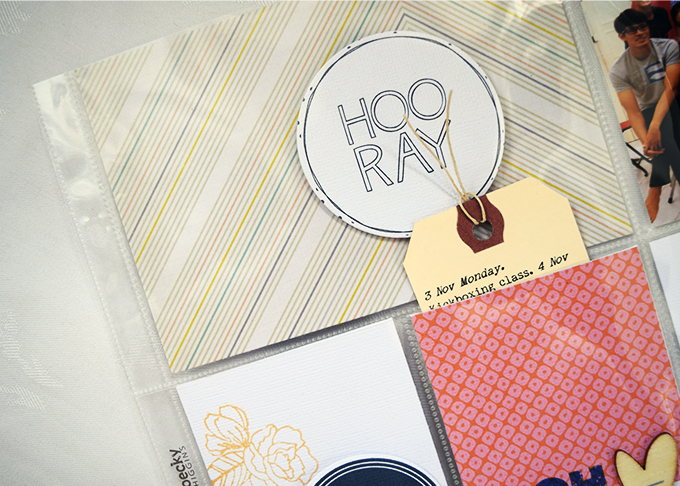 This spread turned out so much better than I expected and I absolutely love it!
What do you do when you get stuck on a spread? I'd love to hear your ideas on how you do it (:
And next time you get stuck on a spread, push through and remember why and what you are creating.
See you next month!
Amelia
About Amelia
I'm a twenty-something college student who lives on the island-country of sunny Singapore. I love making memories, documenting them, and being inspired. Some of my favorite things include riding roller coasters, crafty stuff, lists, running by the beach and baking. If I could, I would spend all day going on adventures and being creative.