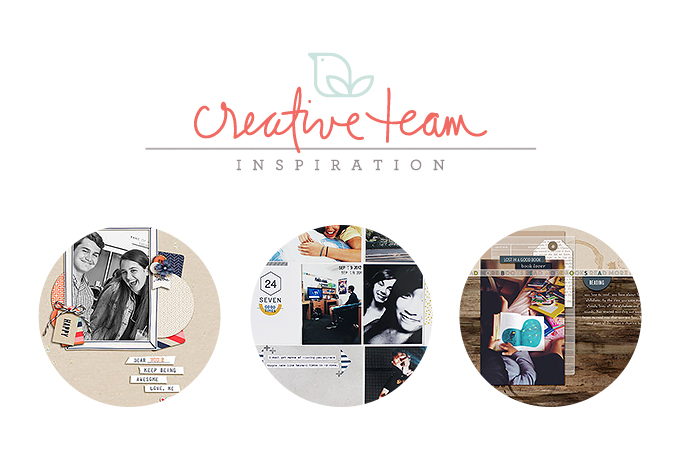 Hello, memory keepers! I'm back today to share another collection of infinitely inspiring projects with you from the Creative Team. These projects were all put together using products of their choosing, so it's a diverse mix of layouts and pocket pages using a wide range of products from the shop – new and old. It's one of my favorite posts each month.
Digital Layouts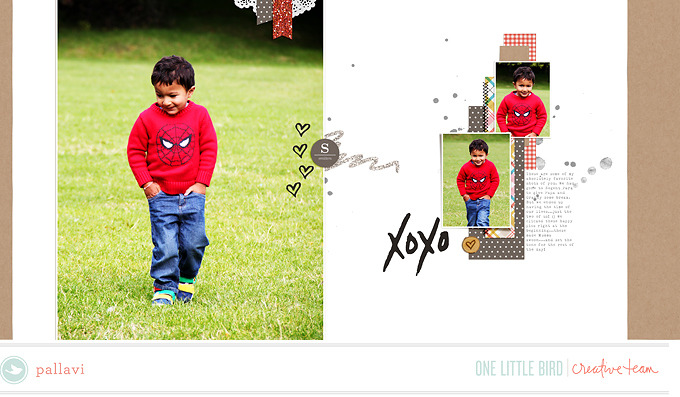 This is my favorite recipe for a two-page layout – big picture on one side, supporting photos and journaling on the other. Perfection. (Using Stuck on You)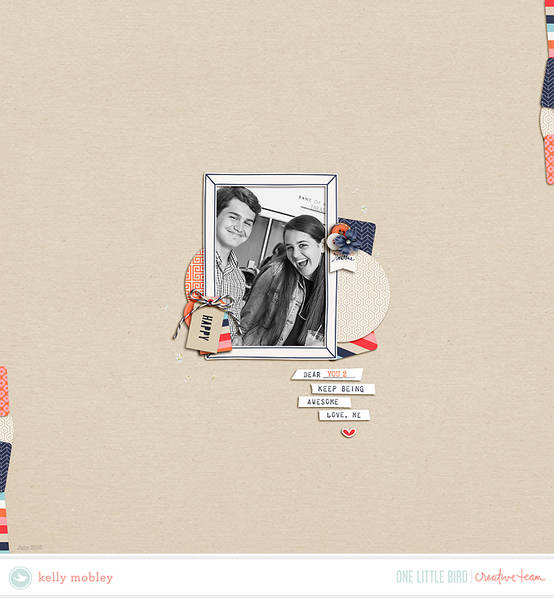 Love the tiny hint of patterns along the edges of Kelly's page. (Using At Week's End)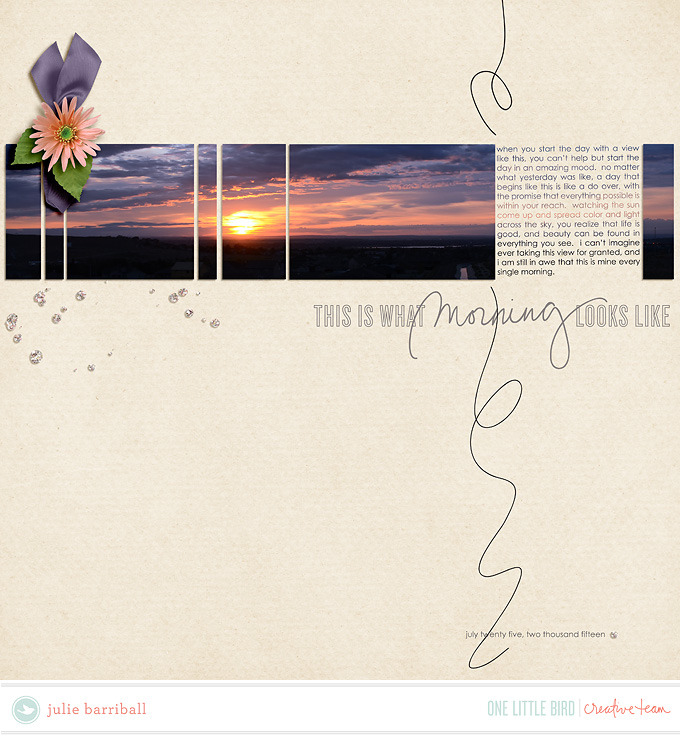 Julie flipped a page template on it's side for this page and used all of the paper layers as photo masks. So quick and powerful! (Using Flight Plan No. 26, Rise and Shine, Post Script)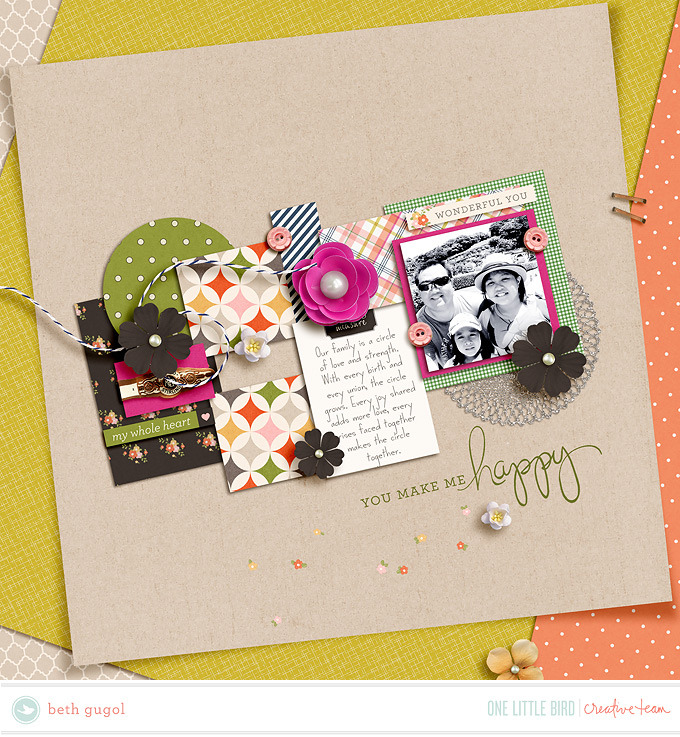 I love a good tilt! Adore the "patchwork" quality of this page by Beth, and she's always a pro at shadowing for dimension on her projects. (Using Beyond Measure and Fete)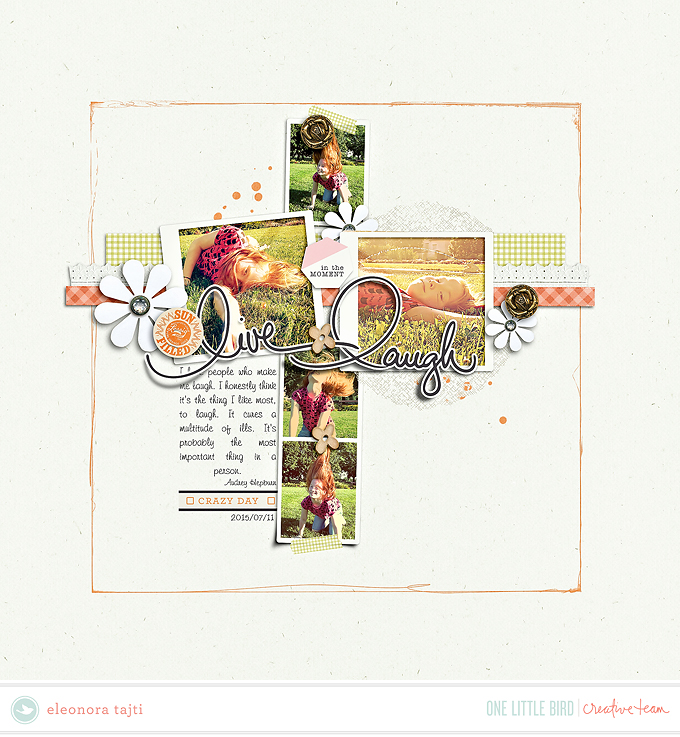 I'm in awe of how many photos Eleonora includes on this layout, but it's still so well balanced and clean. (Using The Story Unfolds, Pedal Pusher and All Scratched Up)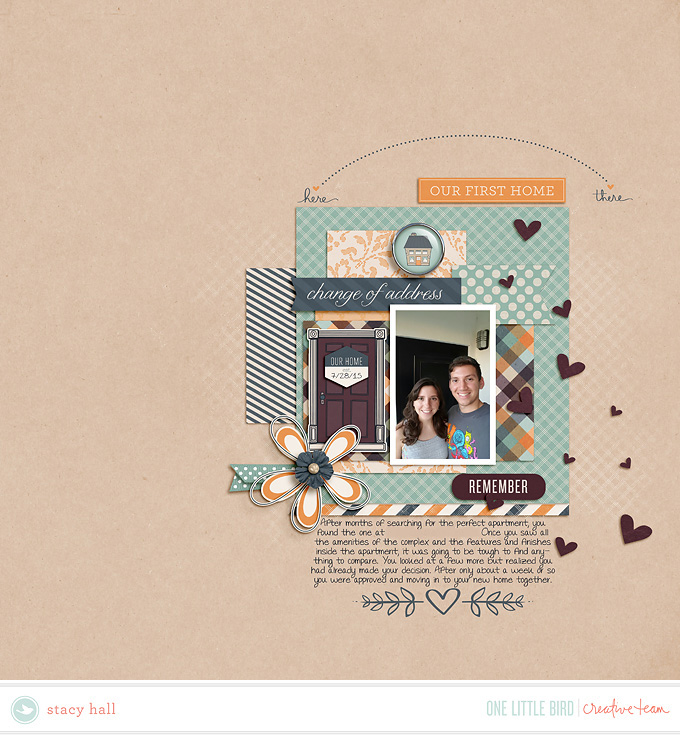 I really admire how Stacy continues to regularly document the lives of her adult children. It's so awesome that they'll have this complete history. (Using These Walls: Moving Day and Flight Plan No. 20)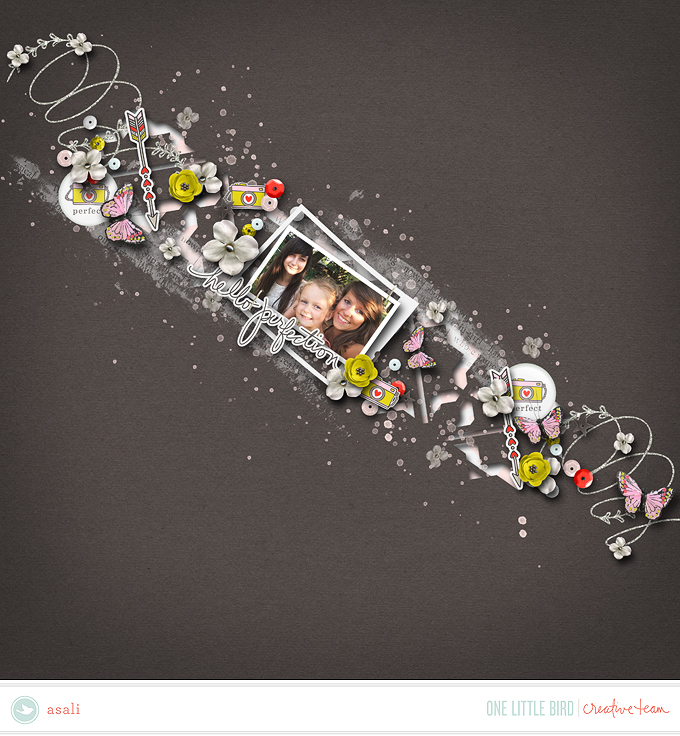 Asali always wins my heart with all the scattery bits on her pages. I love the organic feel of her pages. (Uses Serendipity)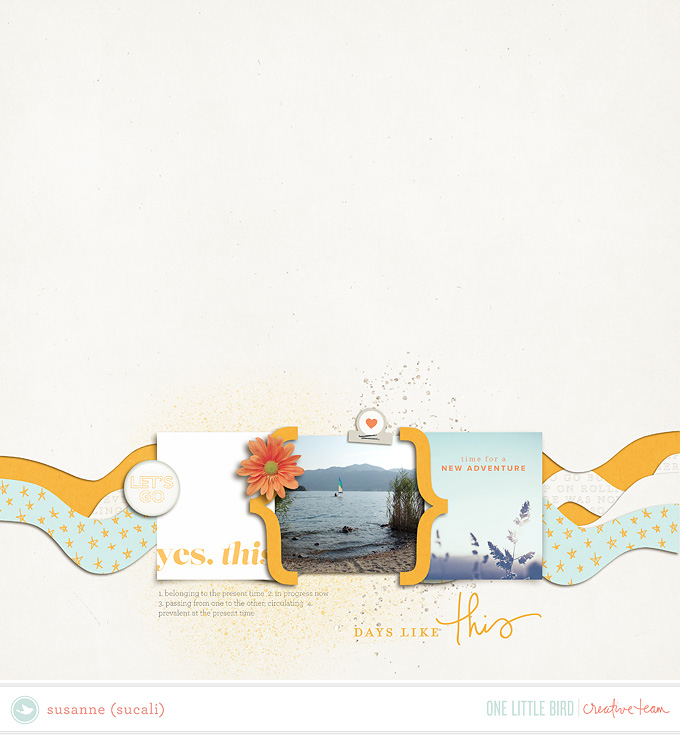 Love this sweet, simple page from Susanne. (Using Ready, Set, Go and coordinating journaling cards)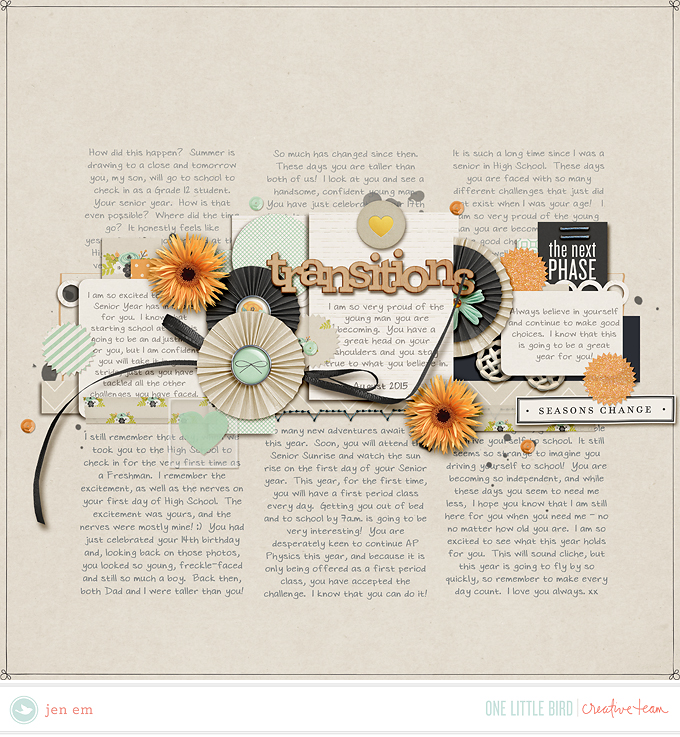 Jen's page with her thoughts about her son's senior year really melts my heart. Love all this journaling! (Uses Equinox and In The Loop No. 3)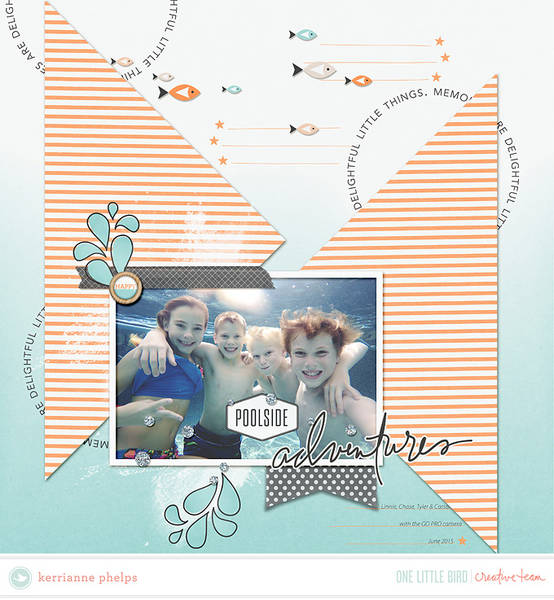 Fun page using an underwater photo from Kerrianne – and I love the circular wordart and how it floats like bubbles on her page. (Uses Guppy)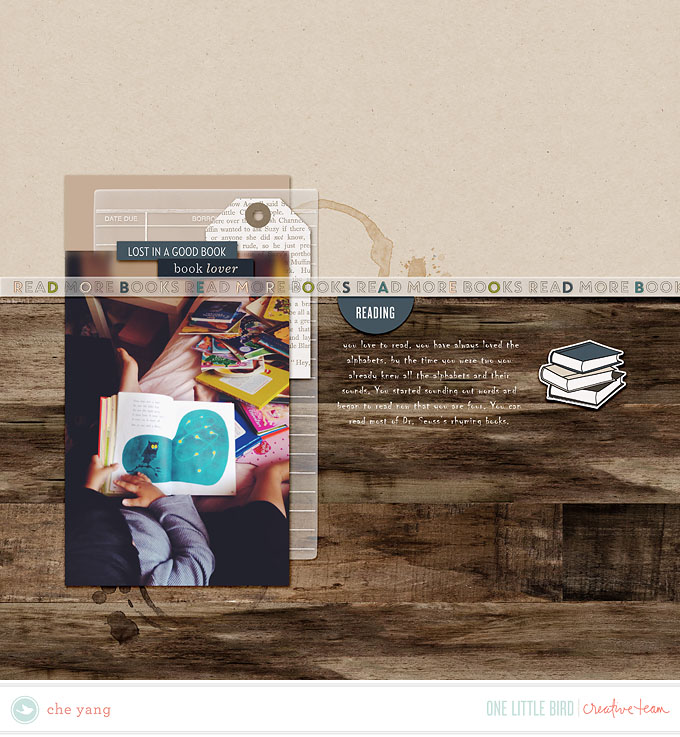 Beautiful page by Che – love how the vellum pieces soften her design. (Uses High Street Stories)
Pocket Pages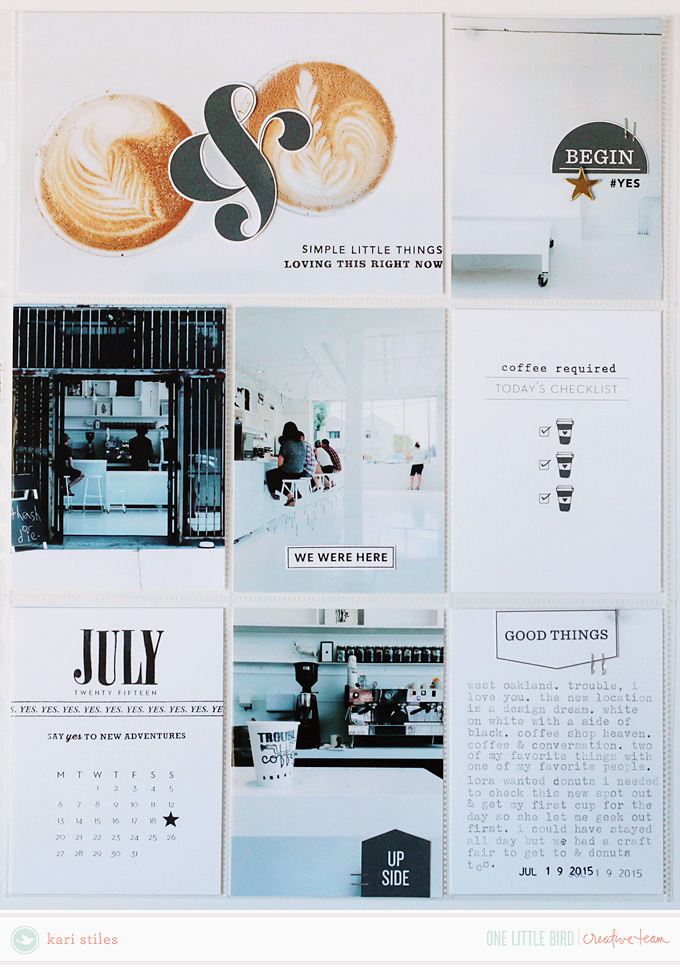 Kari's mix of digital cards and physical stamps rocks! They're my two favorites, too. I just can't resist a stamp and an ink pad. (Using High Street Stories Journaling Cards, Nosh and 2015 Calendar Cards (M-S))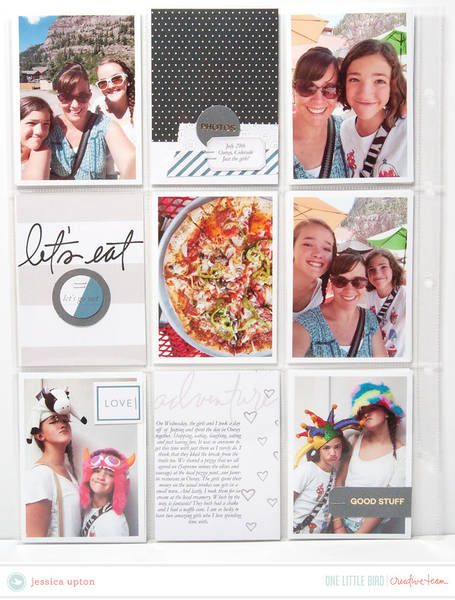 Totally sweet 9×12 page from Jessica. She's mixing a variety of pocket sizes in her album this year. I love the variety, myself (Uses Frolic, Nosh, Cabana and The Love List)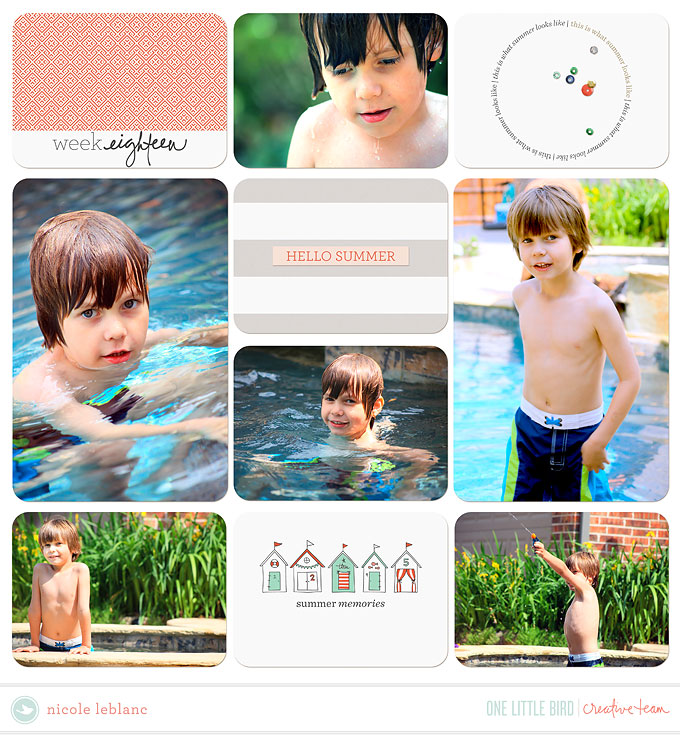 This pool-themed digital pocket layout is so stunning. Nicole's photos are absolutely wonderful. (Uses Cabana Elements, Cabana Journaling Cards and Weekly Edition Journaling Cards)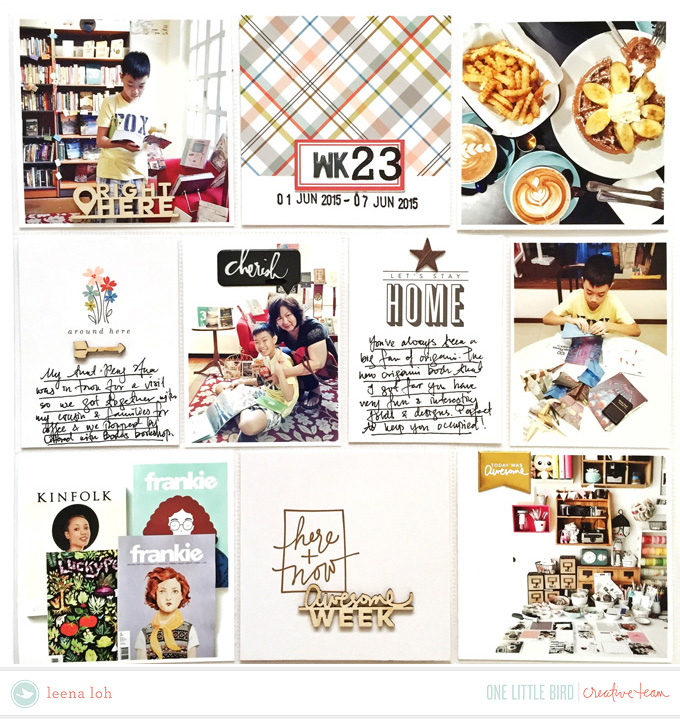 I love how Leena's photos all look expertly matched. She has such a knack for coordinating her photos and products. (Uses Dwell Journaling Cards)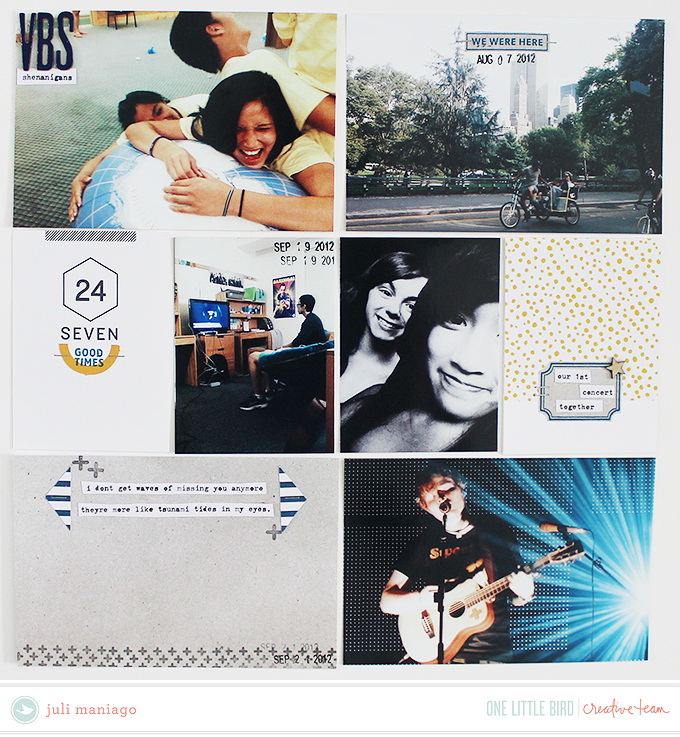 A clean and simple pocket page from Juli – I like how she balances the bolder photos with minimalist cards. (Uses Scoop, Busy Week and papers from Nosh)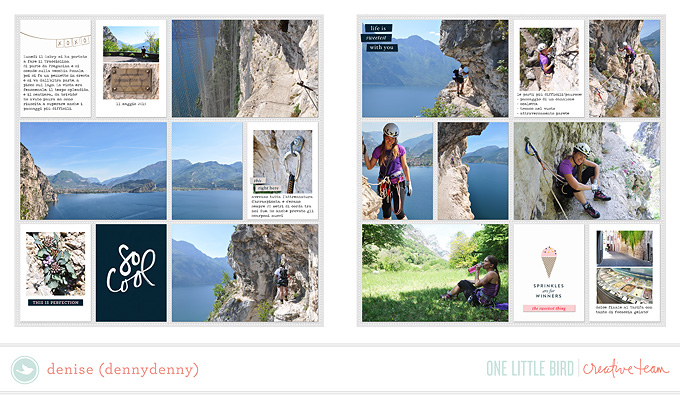 Denise is typically one of my digital page artists, but I loved seeing this digital pocket spread from her this month. I like how she included her landscape photo across two pockets on the left side. (Uses Scoop digital kit and journaling cards)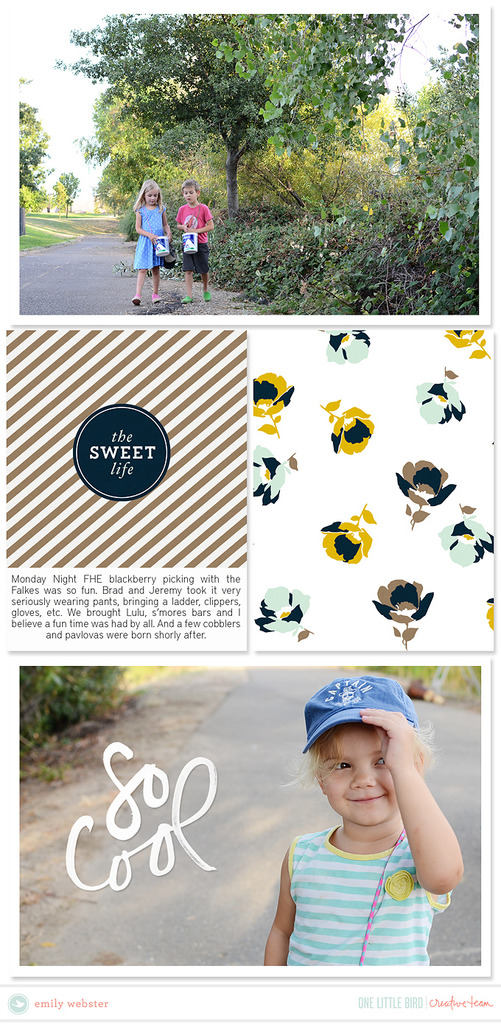 This is a fun 6×12 insert from Emily this month! I love this size, it's a nice compromise if 6×8 just isn't enough space, but 12×12 is enormous. (Uses Scoop journaling cards)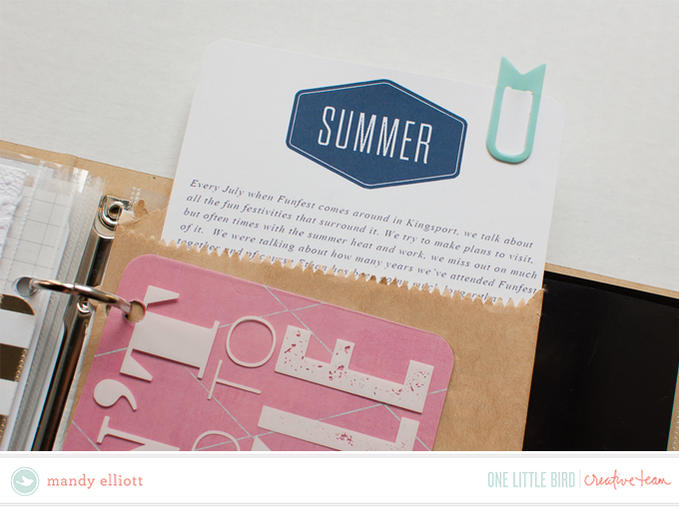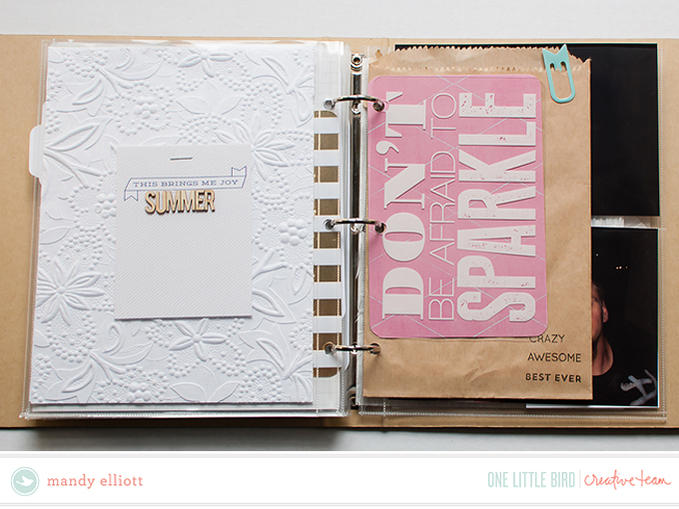 These two images from Mandy show examples of how to think outside the pocket in your Project Life album. The large journaling insert in the top image was made using the wordart from a digital kit as a stamp. (Uses Identity journaling cards and Guppy digital kit)
Have a great weekend!