Hello!  Jen here with a layout using the all new Nosh collection!  This 4 page spread is a collection of photos from my birthday celebration, which just so happened to center around a lot of food!  I'm sure you're just like me and have tons of food pics so these cards and elements will work well.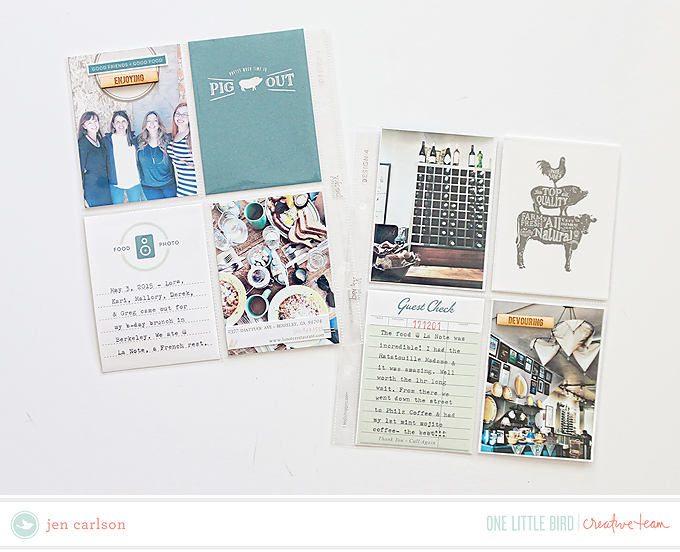 I printed out the collection of Nosh journaling cards and then picked select elements to resize and add in.  Below I used a circle label and layered a "Good Friends Good Food" saying on top of it, both from the Nosh elements collection.  I really fell in love with the jewel colors of this collection, especially the teals!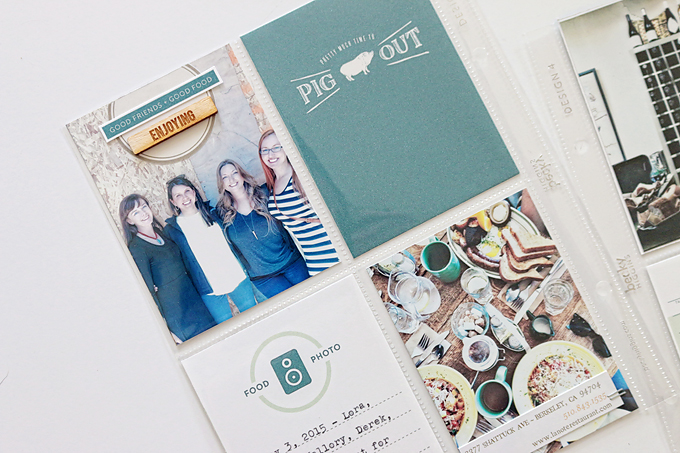 This collection is great because it covers all the bases for your food photos…filler cards, patterns, journaling, elements…all food themed.  I was able to use my typewriter and add journaling about the day on the "Food Photo" and "Ate This" cards.  Ordinarily I would add an embellishment or element printout to the cards with patterns on them.  This time however, I had extra photos and memorabilia from the day.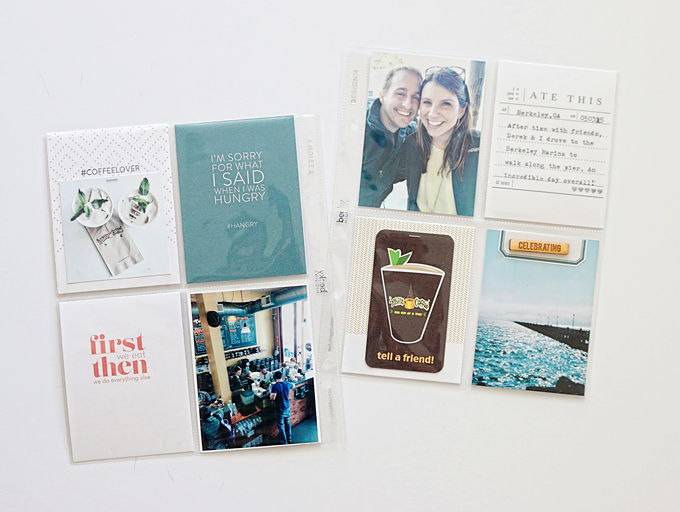 One pattern card I cropped a coffee photo into a square, stapled it on, and stamped above it.  Another pattern card I used to secure a business card to, simply by stapling.  The patterned backgrounds really brought the pages together, even though all the photo colors didn't necessarily match.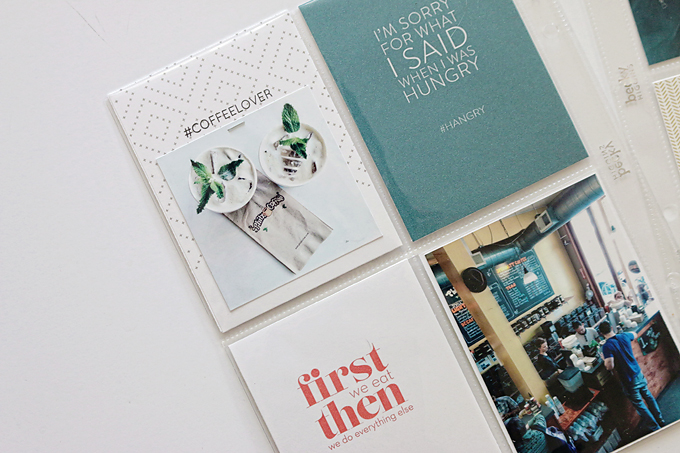 Thanks for stopping by to check out my pages!  Hope you enjoyed and have a wonderful day!
-Jen
About Jen
I started scrapbooking in 2000 as a result of a family trip to Europe. I create traditional 12×12 layouts and am a sucker for a good sketch. Last year I started Project Life and have been hooked on pocket pages ever since. I grew up in St. Louis, MO, but moved out to Northern California 10 years ago, where I work as a Process Engineer at a biopharmaceutical plant. I enjoy baking, cooking, brunching, exploring the coast, and loving on my boyfriend (Derek) and 3 fur kids (Beer, Gracie, and Winston).