I'm sort of obsessed with planning and organizing my time right now – partly out of necessity, but mostly out of nature. I'm a listmaker at heart, and if making lists were an Olympic event then my mom would have many medals in it (along with shopping – she's an amazing shopper). Growing up every random scrap of paper around our house had a list of some sort on it. My mom would make a list, lose the list, then start a new list. They're a part of our history.
Today I've added three new products to the shop for you for the September BYOC. (September! How did this happen?). The Agenda collection of papers, elements and journaling cards are all about the everyday details. The extra special details and the totally orginary ones, alike. It's filled with everything you need to document the events of a single day, an entire week, your last vacation, highlights from this year's back-to-school chaos or your top 10 list of fall television shows.
So essentially, it's for all your lists.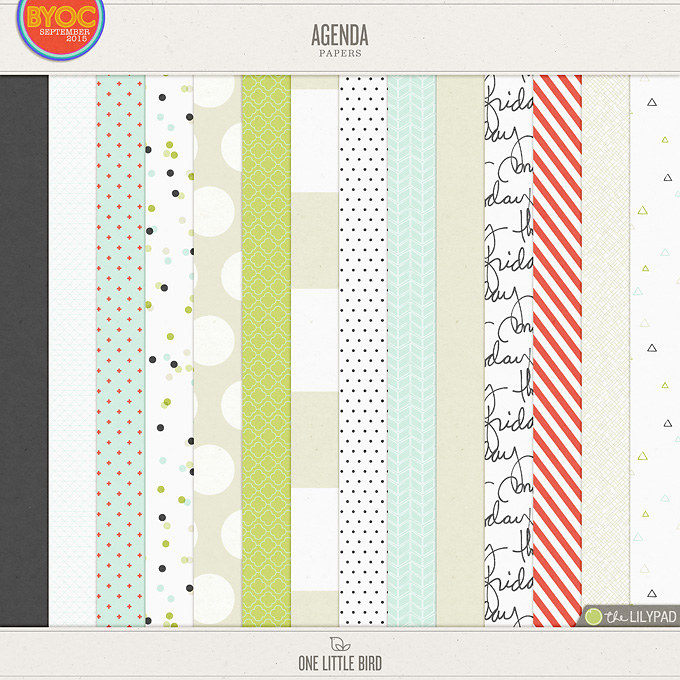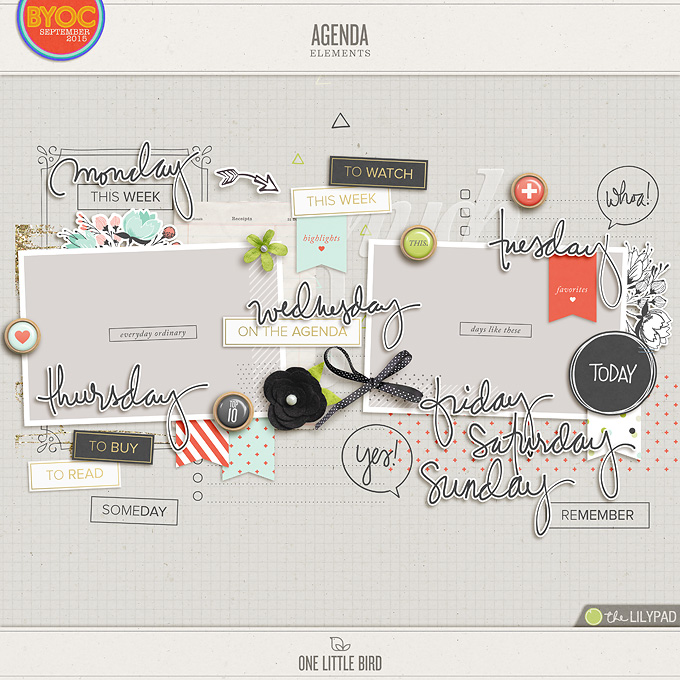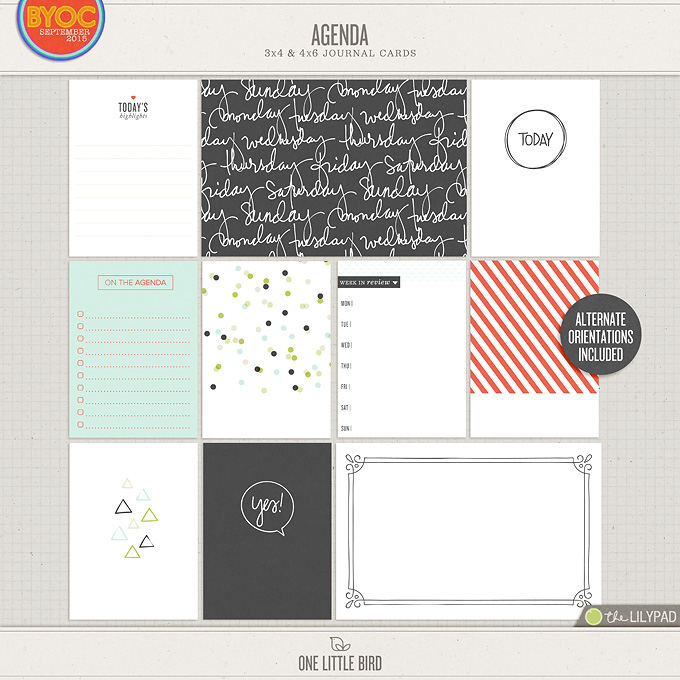 Save 20% On These New Releases
All of the products in this September BYOC collection are 20% off through 9/6/15. Cage Liner subscribers also access to an exclusive subscriber bundle for a limited time. See below for details!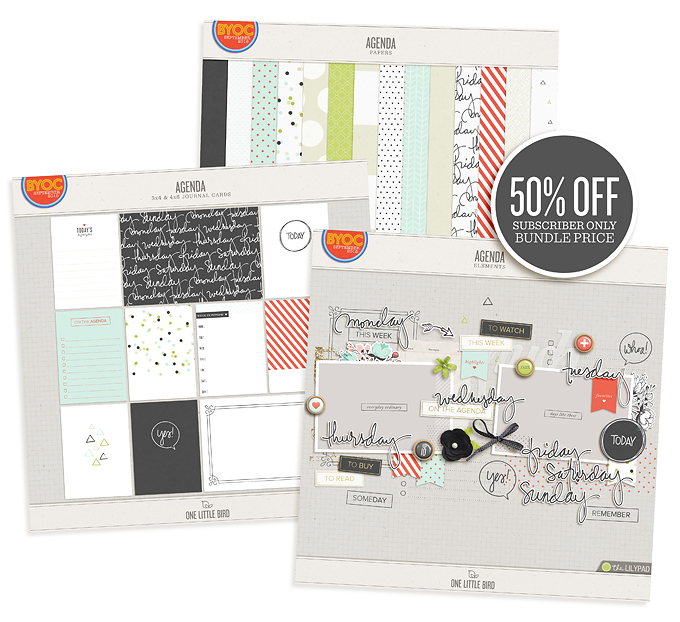 Cage Liner subscribers can check their latest newsletter for access to an exclusive subscriber bundle at 50% off for a limited time. Not yet a subscriber? Subscribe Here for a link of your very own. Offer ends 9/6/2015 and cannot be combined with any other store offers or coupons.
Creative Team Inspiration