Hi! Can you believe it's been a month already since my last visit? Time is absolutely flying for me lately. There is just something about being pregnant that seems to put a giant pace clock on everything. I have just 3 months left to go, but life as I know it is already getting hard. I don't sleep as well as I used to and I find that I am watching a ton more TV, when I am meant to be resting. There is just one big fat problem with this plan – our TV set up takes an engineering degree to operate.
I wish I was joking, but I'm not. My super talented husband in all his infinite wisdom set up the most AMAZING system that integrates regular tv, Tivo, pay tv, apple tv, Netflix and Hulu. Only I can never remember which show is where and when?!?!? Right about now you are probably asking what this has to do with scrapbooking? Well my friends, when the Agenda collection came out last week I had a light bulb moment – Why don't I make my own TV Guide?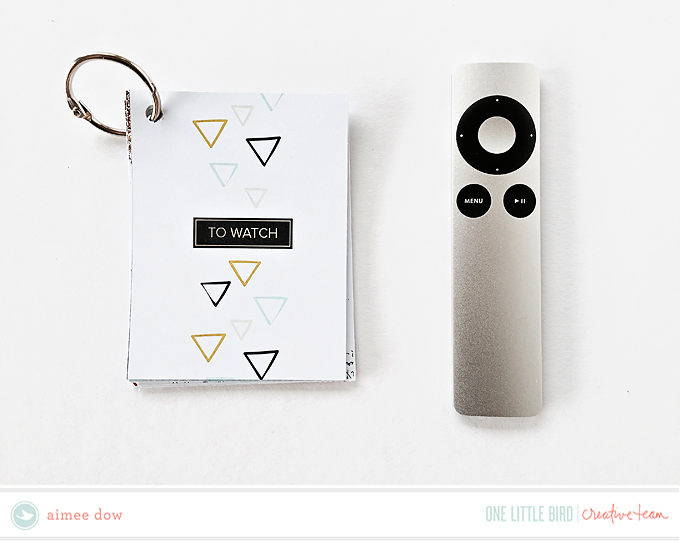 And so I did! I get that many of you aren't suffering from baby brain or watch copious amounts of television, so this tutorial many seem a little redundant.  But let me just say there really are a myriad of uses for a tiny little book like this. For example: Daily To Do lists, Honey Do lists, Kid's Chore lists, Cleaning schedules, After School activity timetables, I could go on forever! The great thing about it too, is I sized my cards to 3×4 so once you're done, you can slip them in your Project Life.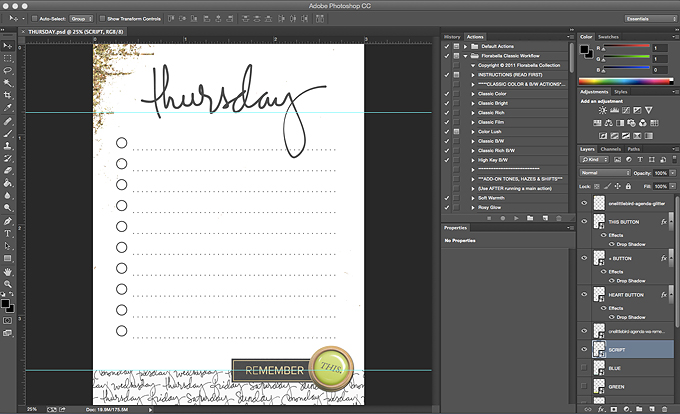 I created my cards in Photoshop with a fairly simple formula. To begin with I put in the elements that would be on every card: The List, the glitter swipe at the top and the 'remember' label at the bottom. I then put in the guide lines, which will later help line up interchangeable elements such as: the days of the week stamps, the pattern paper strips, and the button/badge.  I stacked all the elements and paper I would need one on top of each other in the layer panel and saved the .psd file. After that it was just a matter of mixing and matching my layers by turning them on and off (eye icon next to each layer). Once I was happy with the design of 7 daily cards, I saved each one as a .jpeg. I then created a print sheet out of my daily cards and cover. If you don't feel like designing your own cover you could just use one of the beautiful pre-made journaling cards.
Phew, that's the hard part done and the good news is you never do it again, if you don't want too. You can just keep printing your print sheets time and time again. Here are a few of my cards printed, cut and ready to be hole punched.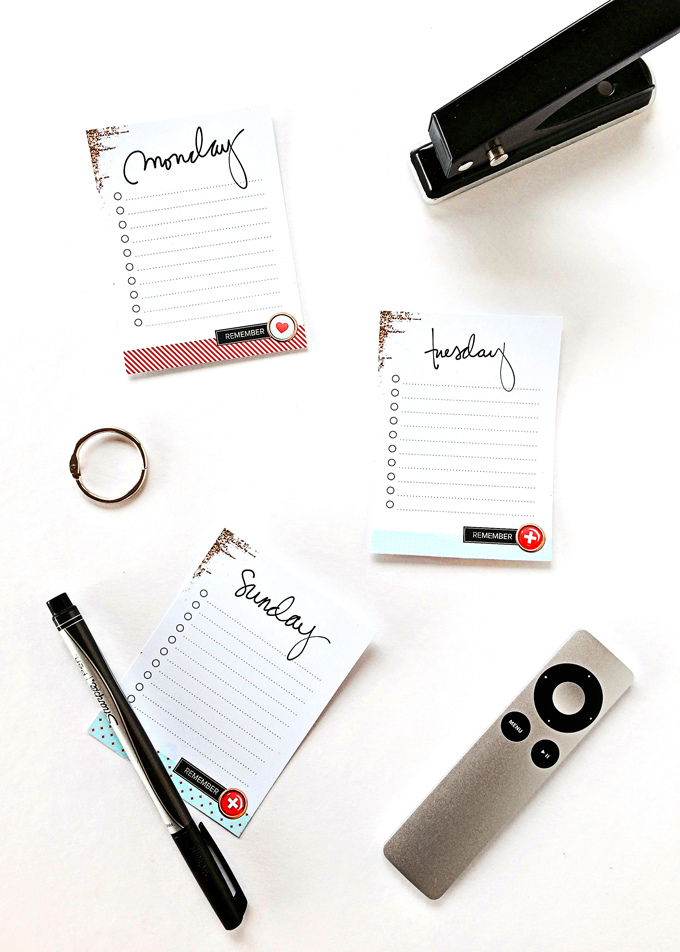 What I love the most about this project are the little details.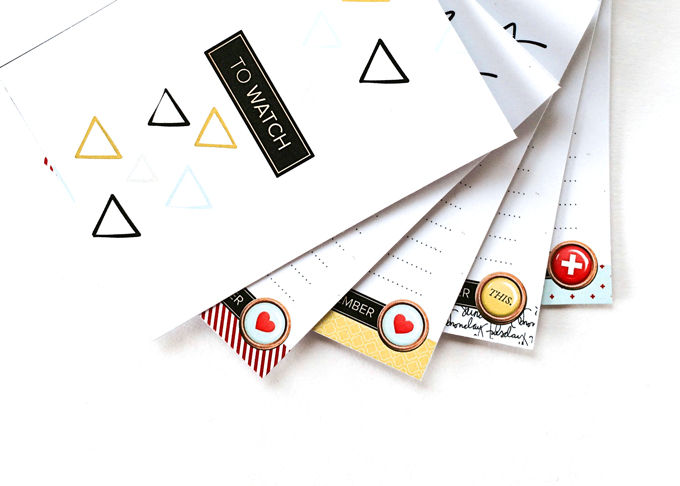 What my husband loves is that I never have to ask when 'The Black List' is on and where to find it. Yep, it truly is the One Little Bird Collection that saved a marriage.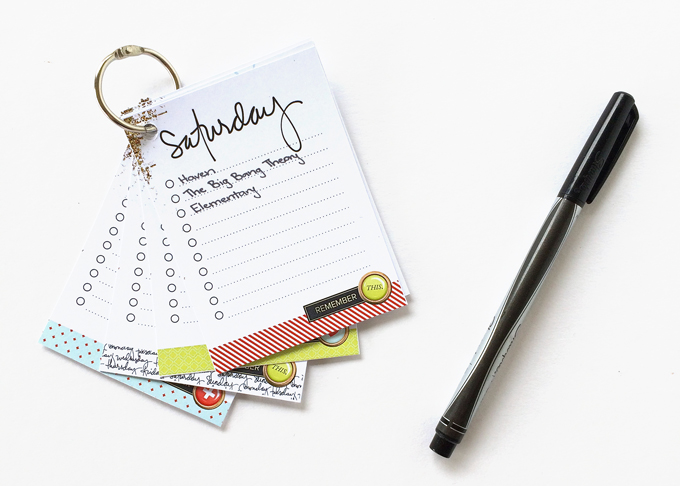 Until next month my amazing hybrid scrappers, go out and get your lists on.
Aimee Xx
[one_third last="no" class="" id=""]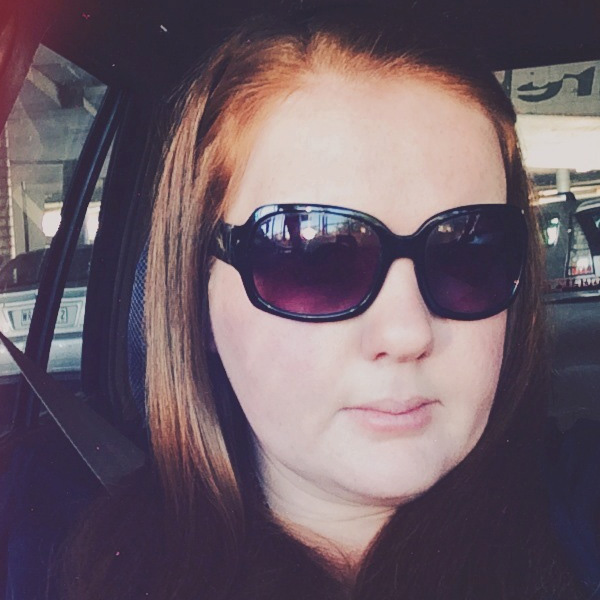 Blog
 | 
Instagram
 | 
Gallery
[/one_third]
About Aimee
I am newly wed living in Australia with my husband and our tonkinese cat, Mica. I live a pretty happy existence scraping by day and running our web design company at night. I am fairly new to scrapbooking. I started Project Life in January 2013 and digital scrapping in July of that same year. I have only been page scraping since the start of 2014. I like to think my style is clean and modern.