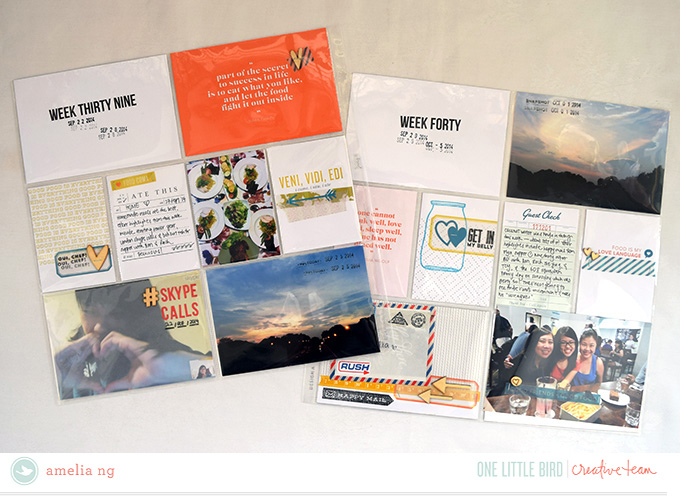 I love including multiple collections of Peppermint's beautiful designs in my spreads. But this month, I challenged and limited myself to use just one collection in my spread.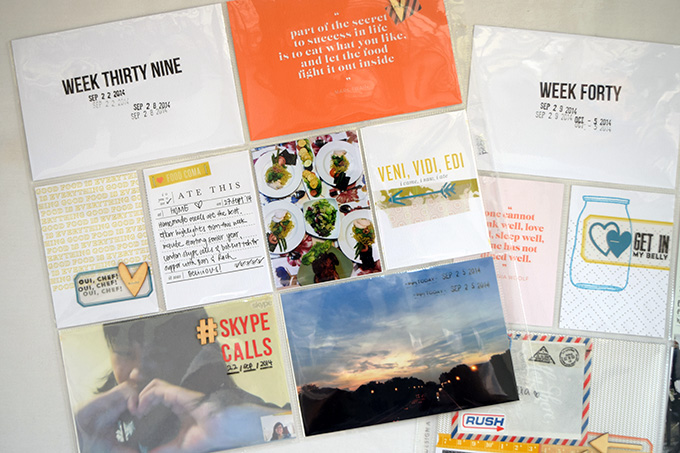 For these two weeks, I knew I wanted to use the Nosh collection and journaling cards because food is such a huge part of my life. I love the sentiments on the journaling cards and how they perfectly capture all the foodie aspects of my life.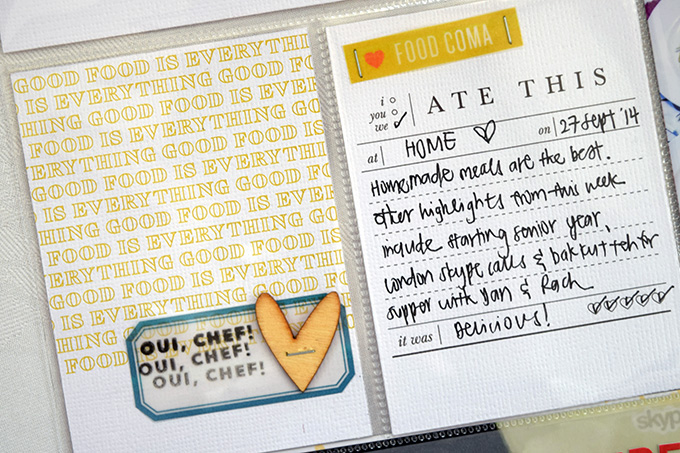 Because the teal and coral colors complement each other so nicely, I picked up those colors and chose to emphasize them in the spread. So you'll notice a repetition of those two colors in many of the pockets.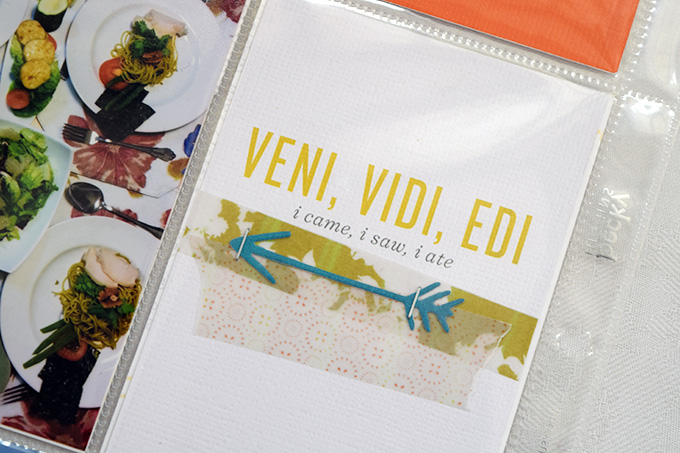 A handful of these cards are bonus Nosh journaling cards which were a newsletter subscriber exclusive. Be sure to sign up for Peppermint's newsletter here for the inside scoop!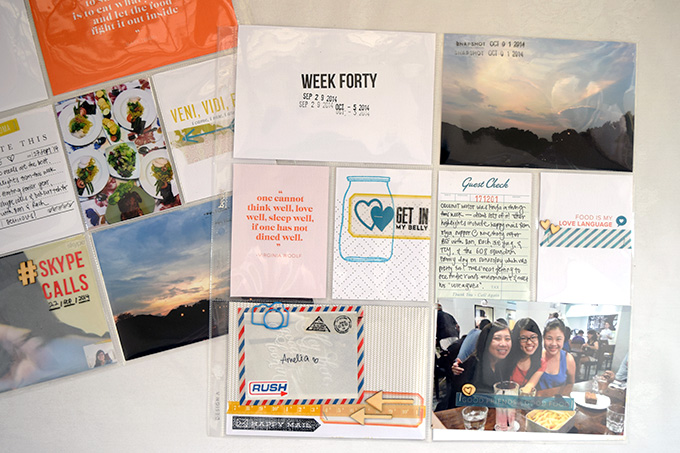 To add a different dimension and a softer look to this spread, I printed the Nosh elements on vellum instead of regular white cardstock. Vellum can be tricky to adhere, but I used my Tiny Attacher and thus avoided the problem of adhesive showing through. I also love how the patterned strips look on vellum, just like washi tape!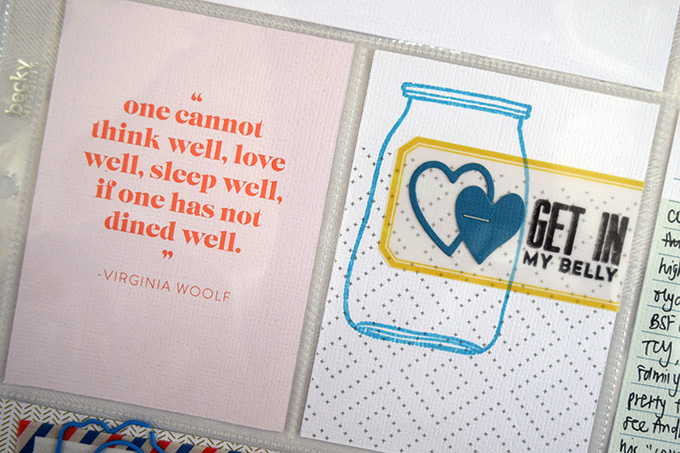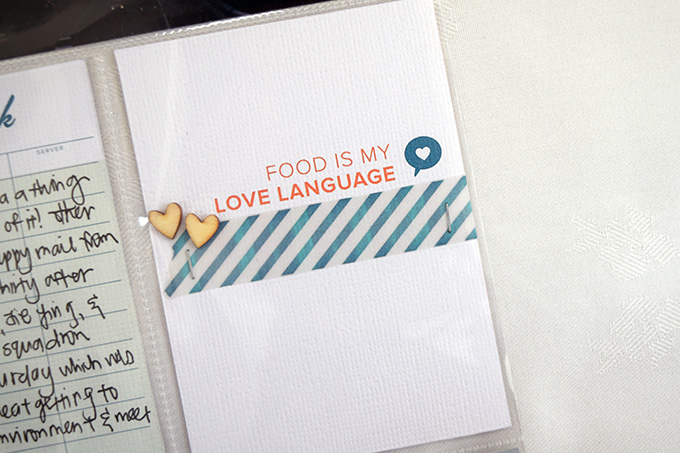 In addition to food, I added several other "everyday" photos including a couple of sunsets, and a Skype call. Something new for me this week was handwriting my journaling, instead of typing it out as I usually do. I finished the spread in one of my favorite ways, with wood veneer shapes and stamped sentiments.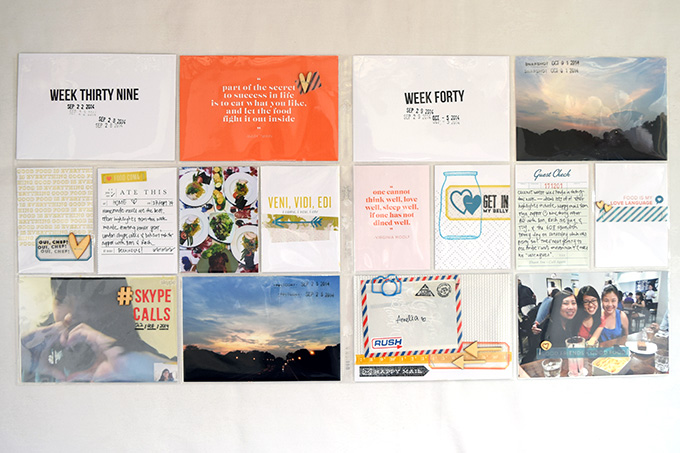 This collection is truly perfect for all your food-related photos and stories.
Thank you for stopping by!
Until next time,
Amelia
About Amelia
I'm a twenty-something college student who lives on the island-country of sunny Singapore. I love making memories, documenting them, and being inspired. Some of my favorite things include riding roller coasters, crafty stuff, lists, running by the beach and baking. If I could, I would spend all day going on adventures and being creative.