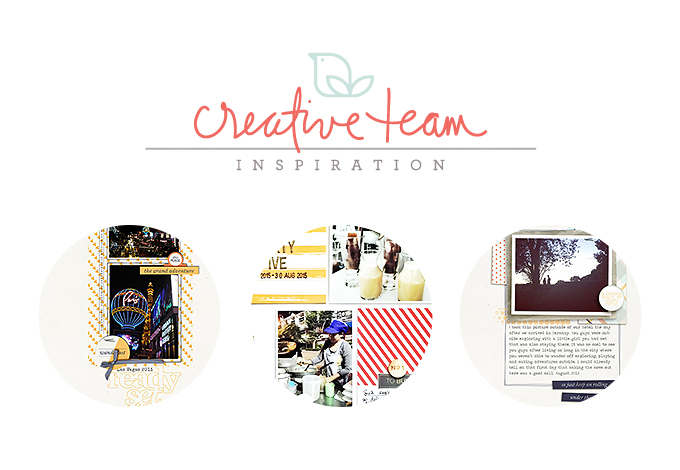 The first day of Autumn was just a few days ago here, but our summer temperatures are hanging on for dear life. We've been enjoying this extended summer weather while it lasts! Today I'm sharing some new projects from the Creative Team with you all using products of each artist's choice. As I looked through all of these beautiful images this month I noticed plenty of crisp white backgrounds and cheerful pops of color. I hope you'll find a few new ideas to jumpstart your creativity!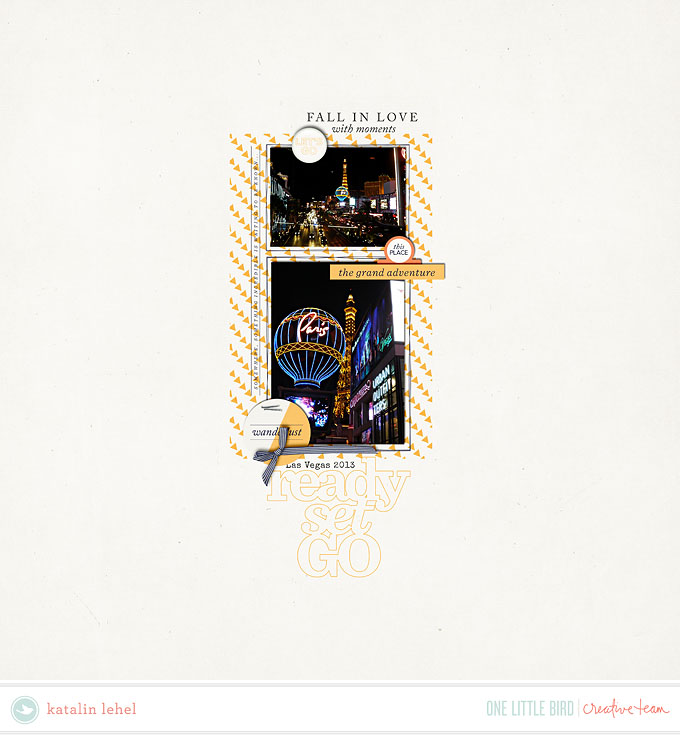 Love this column layout by Katalin, and how she balances light with dark here. (Uses Ready Set Go)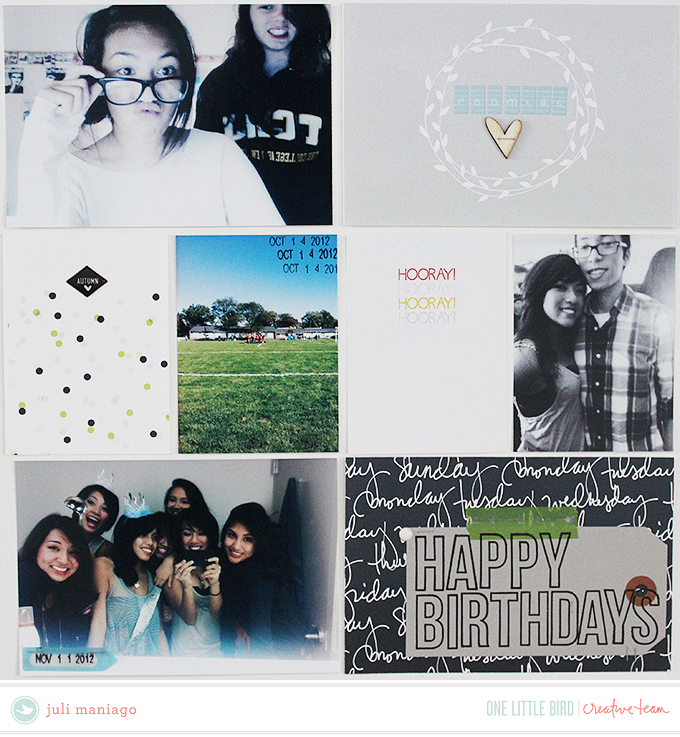 I think it's awesome how Juli finds common threads between her photos and cards. In this pocket page I love how she draws out the aqua and green from her photos with thoughtful touches on the corresponding cards. (Uses cards from Agenda, Serendipity and Scoop)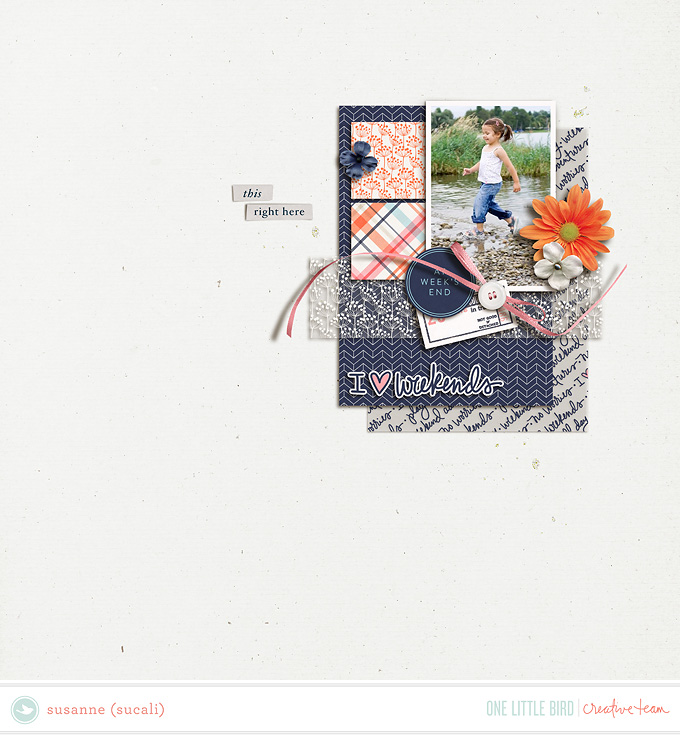 Susanne's layering with the vellum pieces is divine – I love the soft effect that vellum adds to a page. (Uses At Week's End)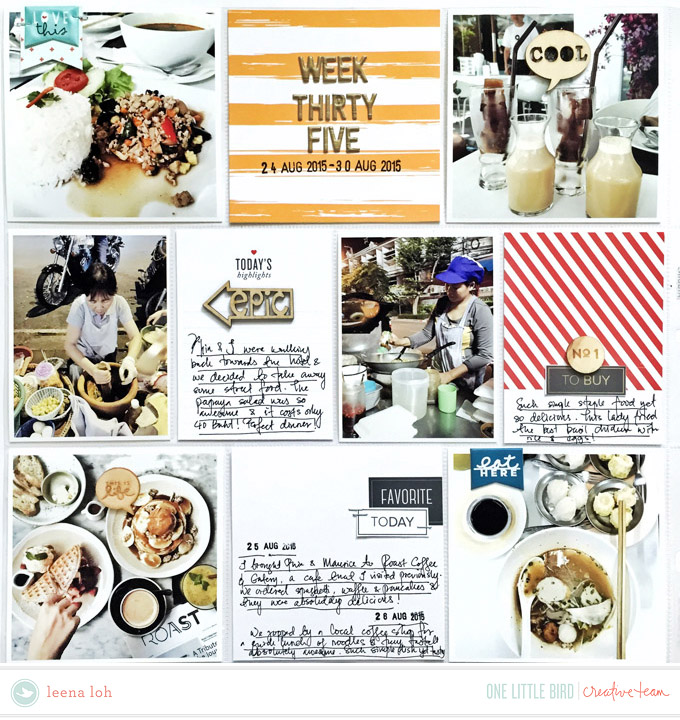 Leena's pages always inspire me and make me hungry at the same time. Love how she layered the agenda tags on her journaling cards. (Uses Agenda digital kit and journaling cards + Halcyon journaling cards)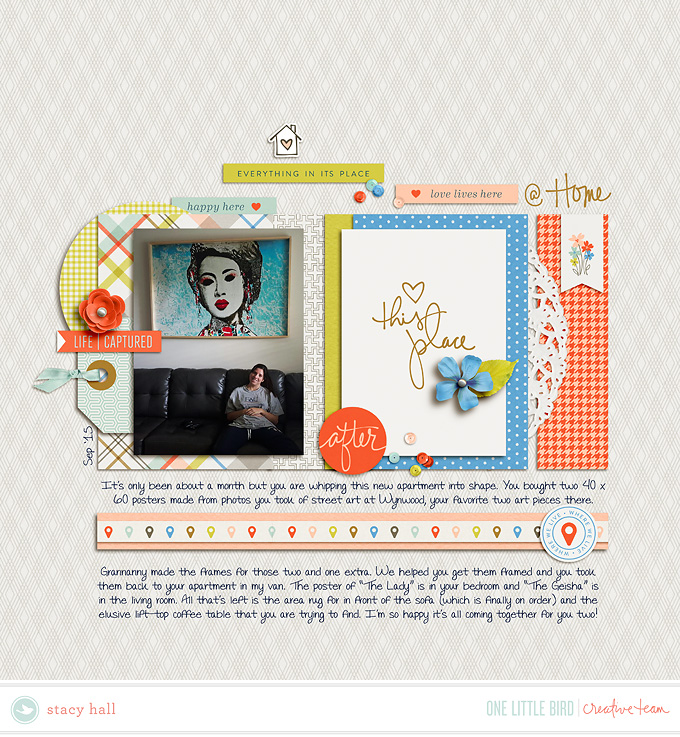 Hello, color! I still adore the palette of this kit, and I always swoon a little when I see it in use. This page from Stacy makes good use of so many colorful little bits. (Uses Dwell + the Dwell Journaling Cards)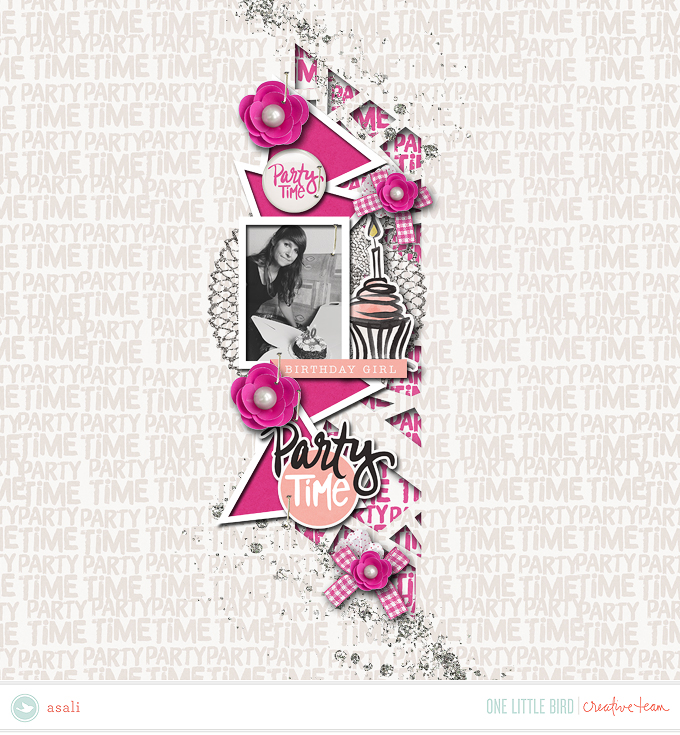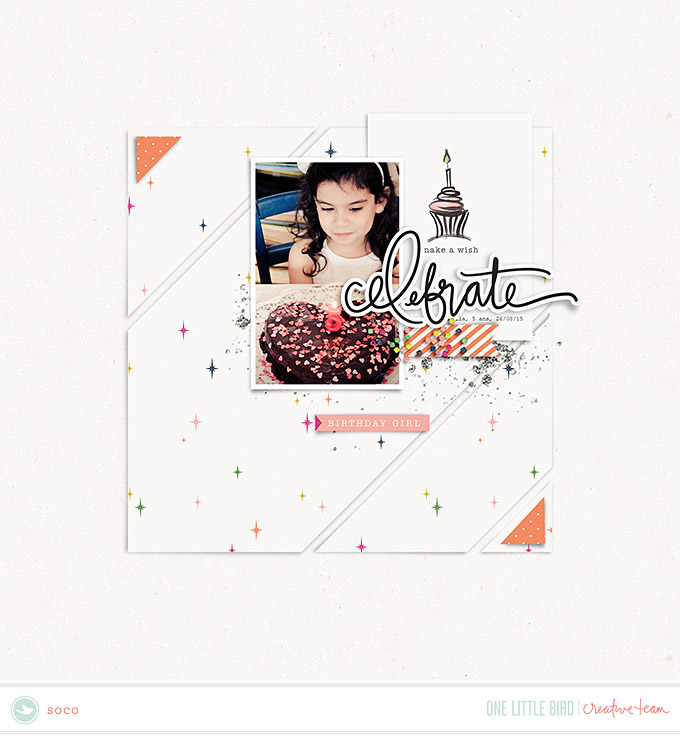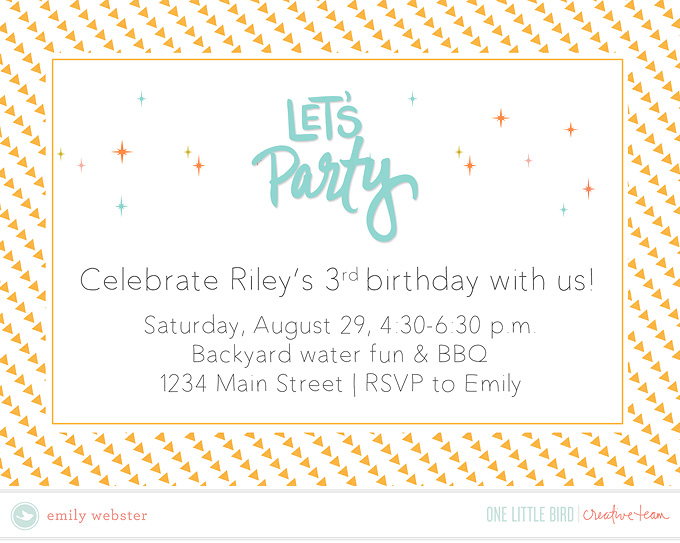 We had a bit of a Fête party (pun intended?) on the team this month – lots of birthday celebrations going on! Emily's birthday invitation is so simple and perfect, right? (All three layouts use Fête Digital Kit + Journaling Cards)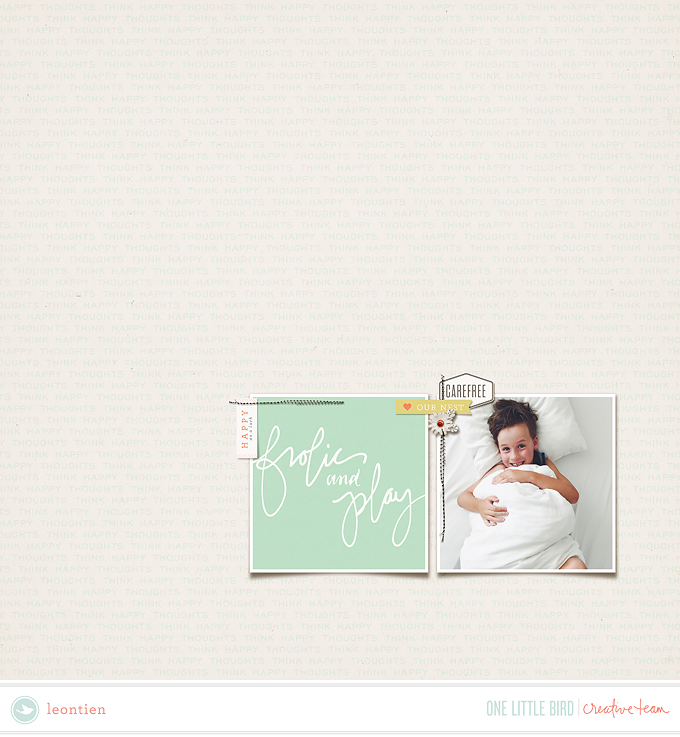 Leontien manages to capture so much joy in her photos of her son. I love how much personality she captures through her lens. (Uses Frolic)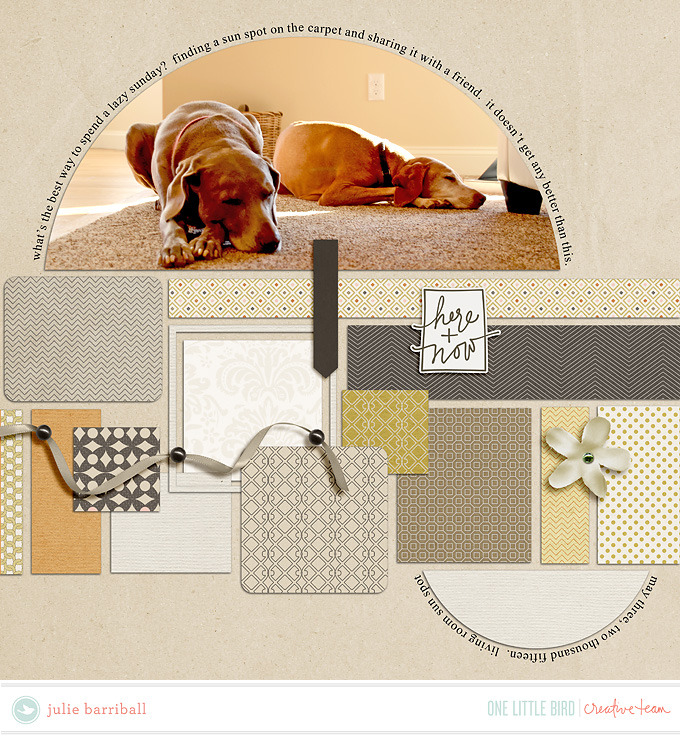 Julie took a trip in the way, way back machine this week – and reminded me how warm and cozy the palette was for this collaboration from the archives. It's a great one to dig out for Fall! (Uses Generations, a collaboration)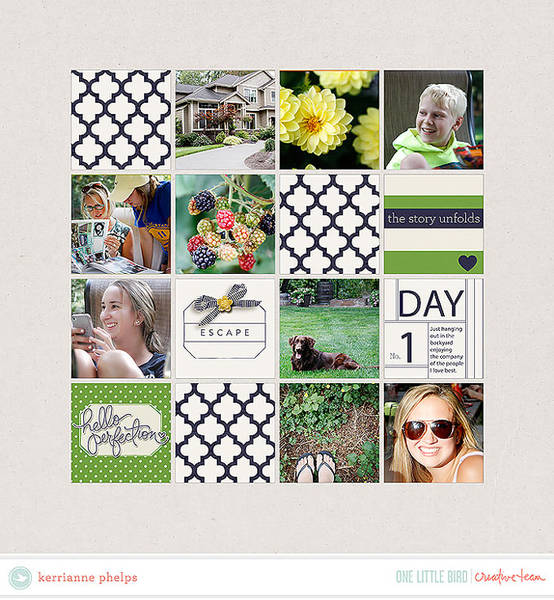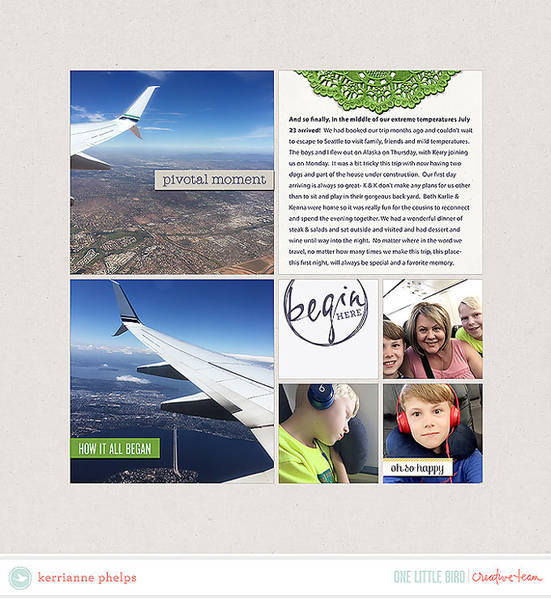 Really love how Kerrianne repeated the same patterned paper in multiple blocks on the first page of this two-page spread. (Uses How It Began Elements, Papers and Journaling Cards)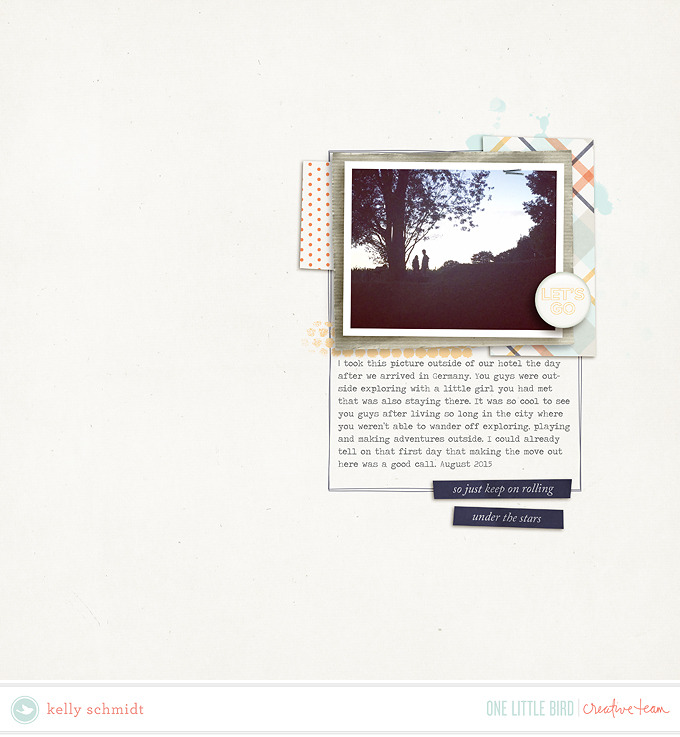 This page from Kelly is just perfection – I have never quite mastered the back-lit silhouette photo! (Uses Ready Set Go)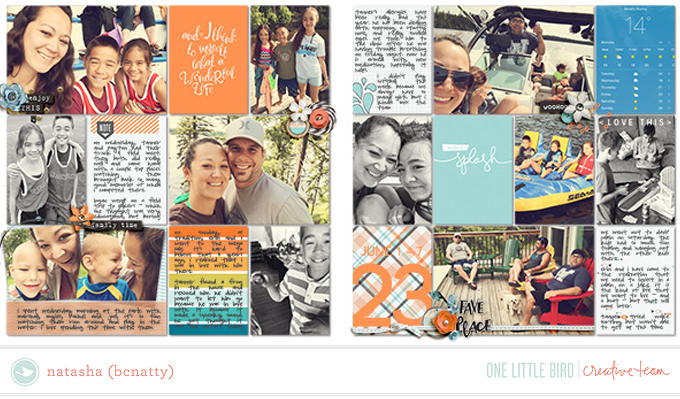 A two-page spread from Natasha that's chock full of journaling – just what I love to see! (Uses Guppy Journaling Cards)
I saw this layout from Jessica on Instagram when she first made it, and these pancakes were so good they totally deserved their own 12×12 page. Yum! (Uses Nosh Journaling Cards – plus the free ones you get if you're a newsletter subscriber!)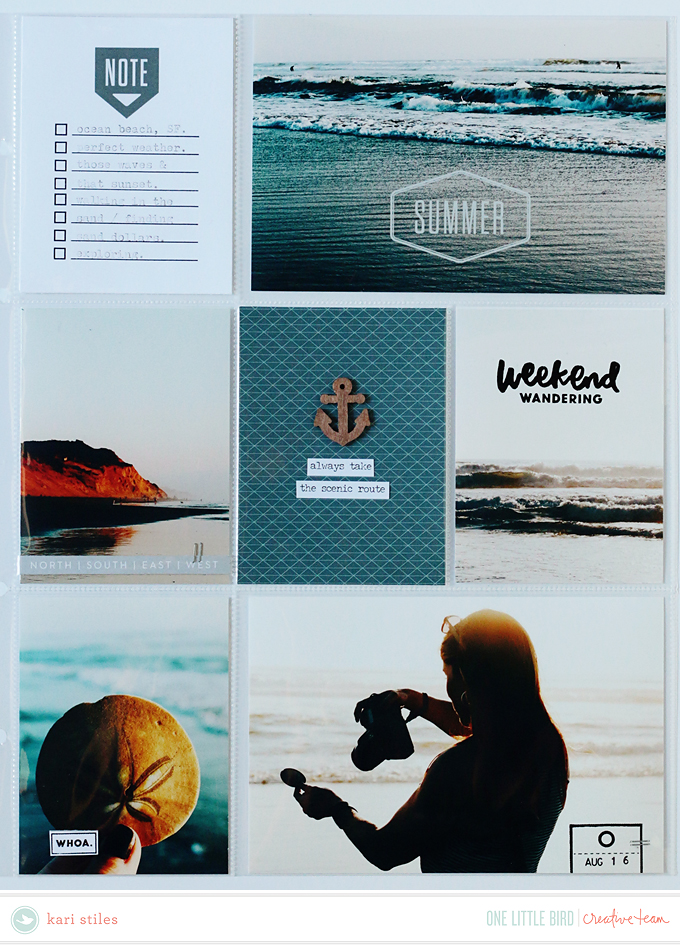 I really love seeing how Kari is exploring digital more and more in her pages. Everything she makes is pure magic. (Uses Daytrippers, mostly)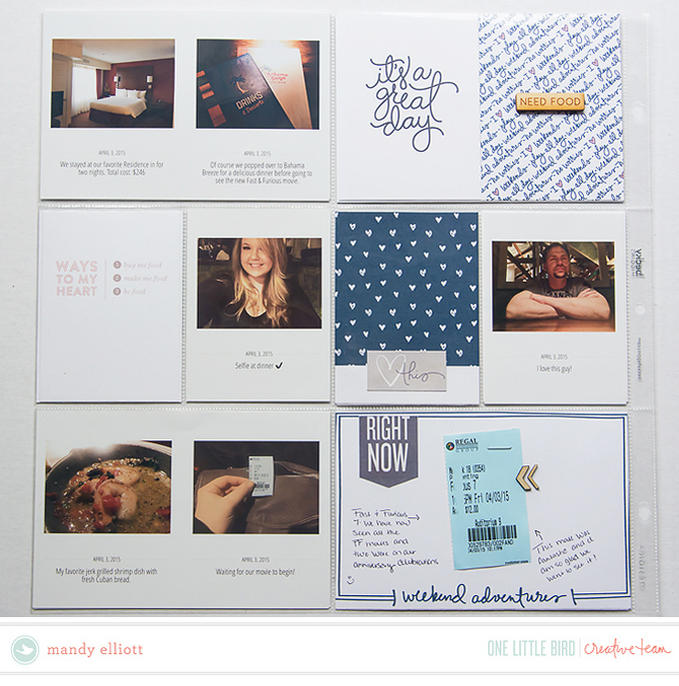 Mandy was pulling navy blues into her spread from several different card sets! I really admire how prolific she is with her documenting. (Uses cards from Identity, The Love List, Lemon Drop, Nosh, At Week's End, and Fête) Whew!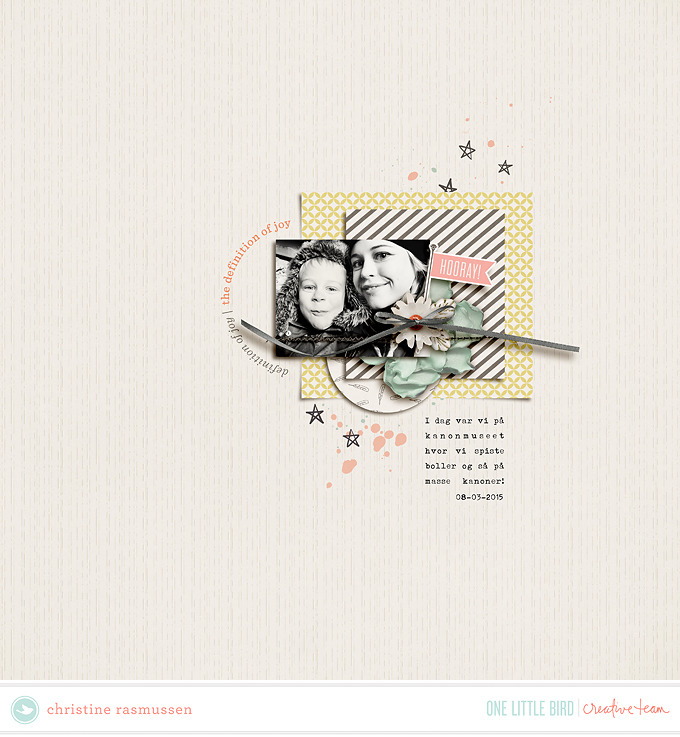 I adore Christine's simple yet dimensional style. I always feel as though I could reach into my screen and touch her pages. So happy to have her as a guest this month! (Uses Frolic)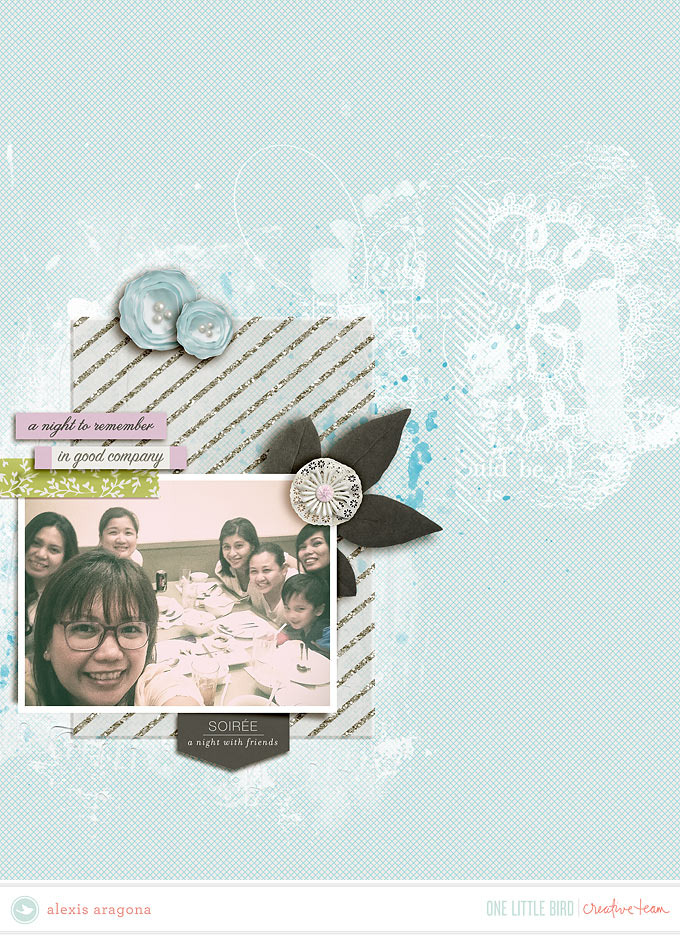 Such a fun girls night photo! I like all the messy paint that Alexis added to her page. (Uses Soiree)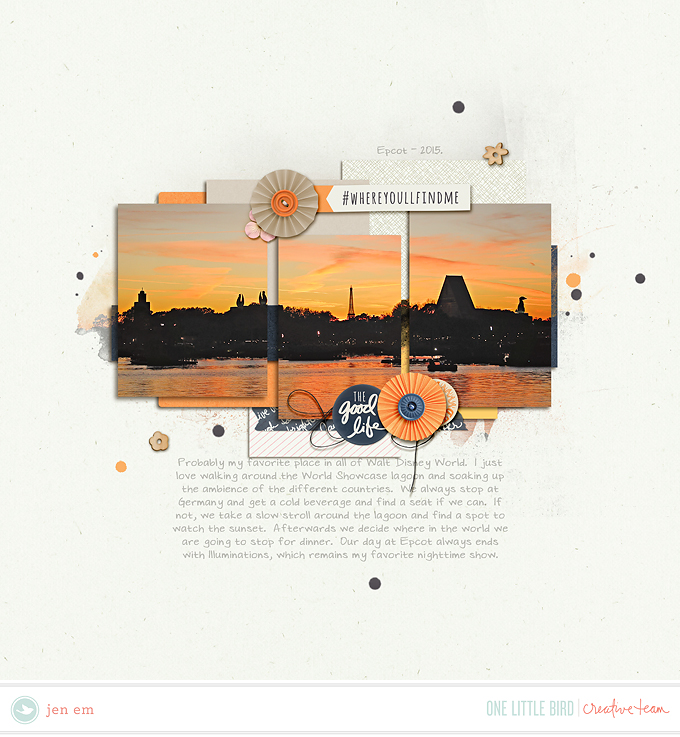 I don't know if you've noticed, but Jen takes some of the most amazing landscape photos – and I'm a pushover to Disney, of course. This photograph of WDW at sunset is magical. (Uses The Story Unfolds)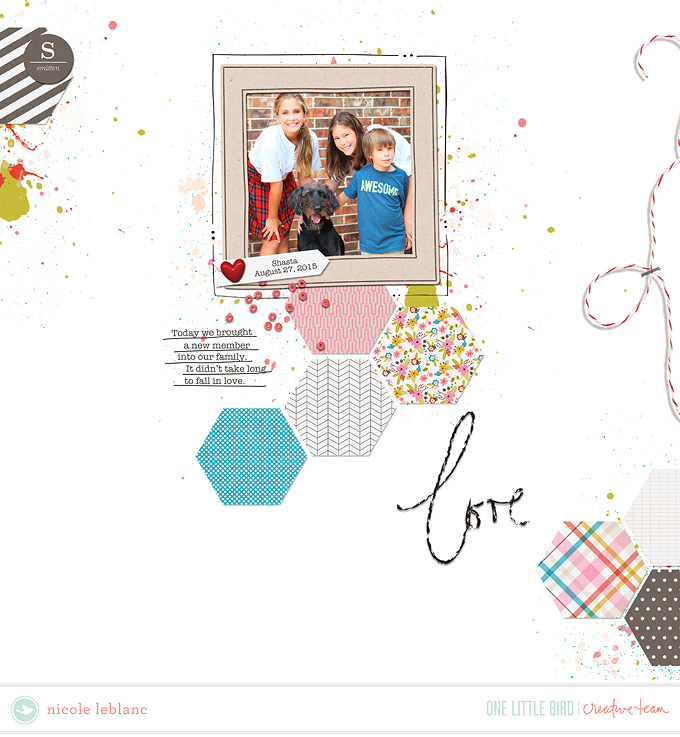 Hello, adorable! Loving this page with Nicole's kids and their new dog! All these hexagons … swoooon. (Uses Stuck On You)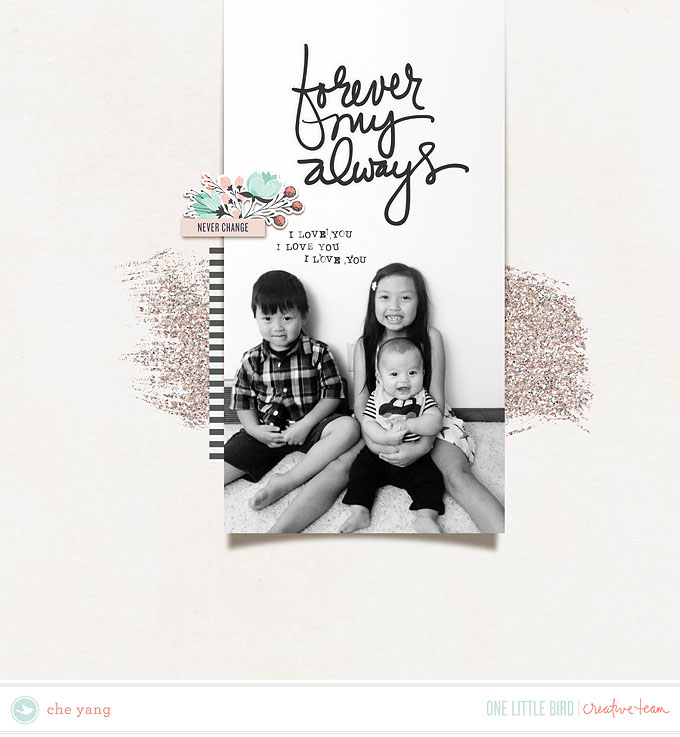 A sweet, clean and simple layout from Che this month. The curl on her photo looks so realistic! (Uses Agenda and The Era Of)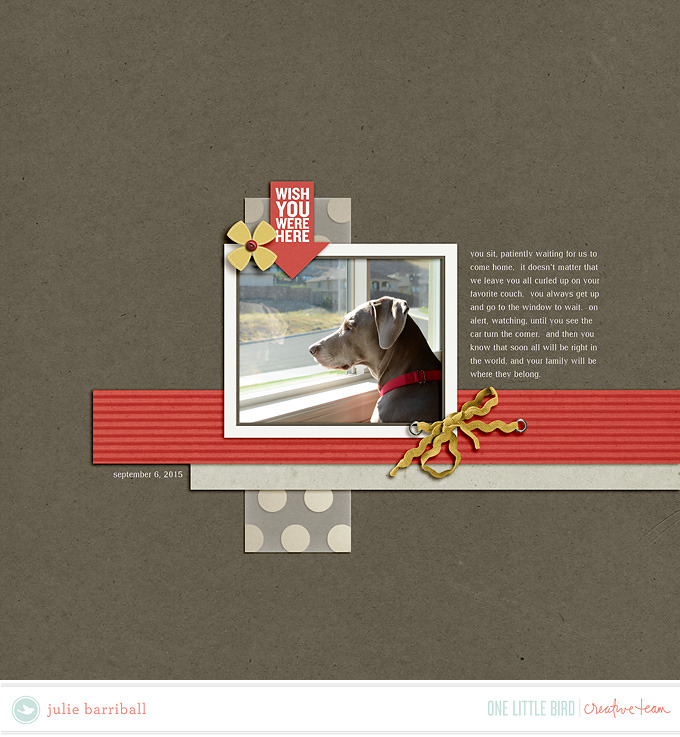 A second sweet page featuring Julie's furry girl. I feel like I've known these dogs my whole life, I love seeing these glimpses into their world. (Uses Vagabond and One For The Album)
Enjoy the rest of your weekend!