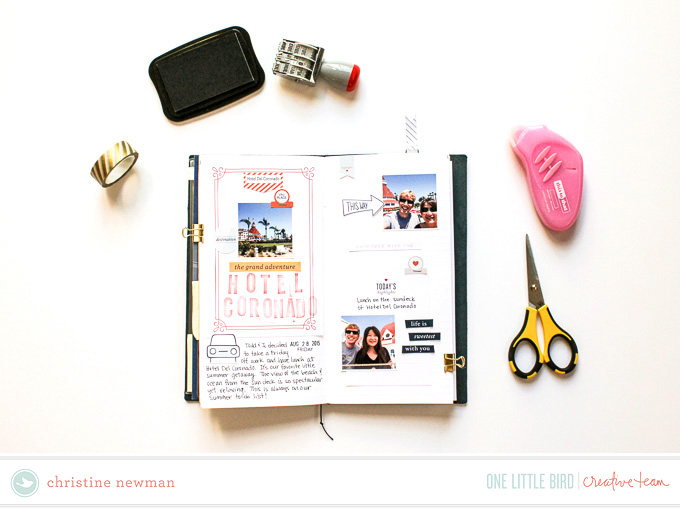 Hi One Little Bird fans!  Christine here today to show you some fun documenting on a smaller scale.  More specifically, I'm scrapbooking in a notebook inside my blue Midori traveler's notebook.  I find this type of scrapbooking easy to do and not at all intimidating.  Today I'm documenting a day off with my husband Todd to have lunch at the Hotel Del Coronado.  Going to lunch there has been a summer tradition for us for quite a few years now.
My first spread is about our tradition of going to lunch at the Hotel Del Coronado.  I used 2×2 photos so that I didn't overwhelm the page.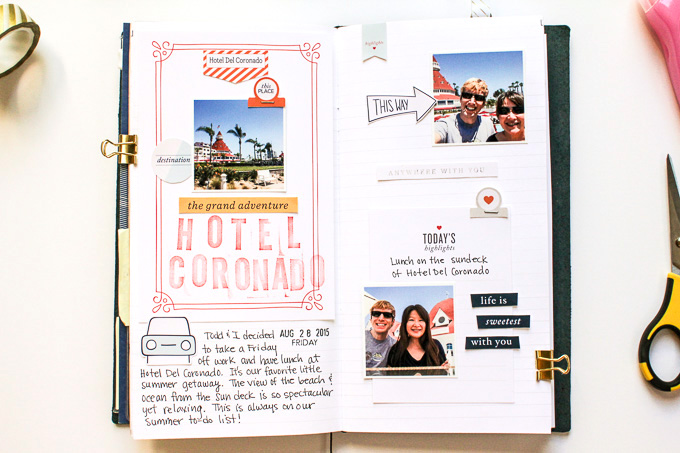 I used a 4×6 journal card from Agenda journaling cards as my background for the photo and my diecuts and stamping.  I also used various embellishments from the Agenda Elements to sprinkle around the page.  Since this was a notebook, I wanted to keep my scrapbooking relatively flat, so using printable One Little Bird elements was the perfect touch for my page.  I also used various elements from Ready Set Go and Scoop.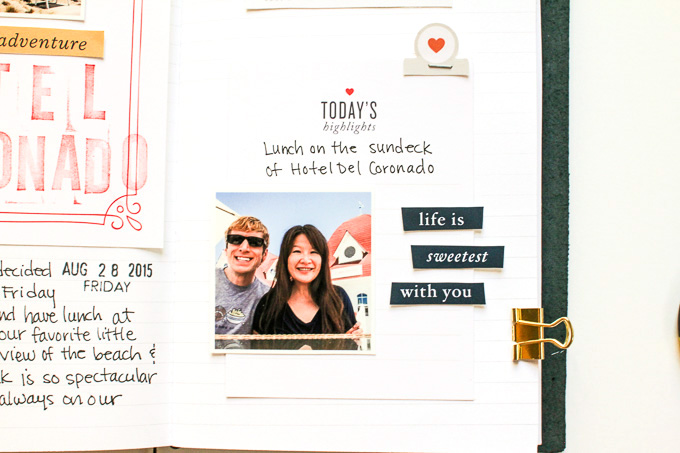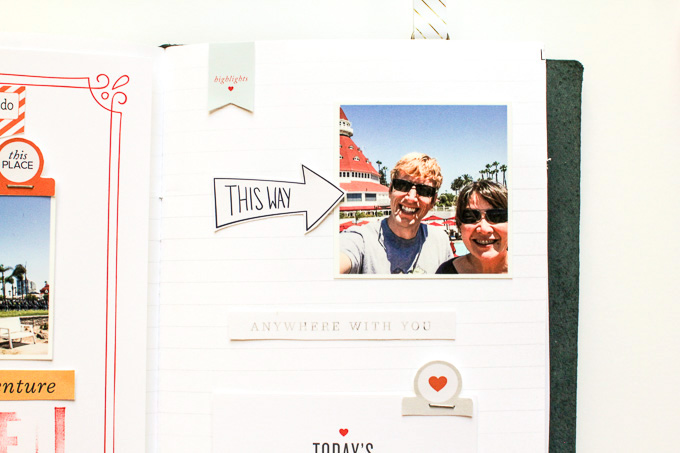 My second spread was all about the food we had at lunch at the Hotel Del Coronado.  I kept it very simple with the photos and journaling as the focal points on the page.  I love the journal card from Nosh so much, it was perfect for my page.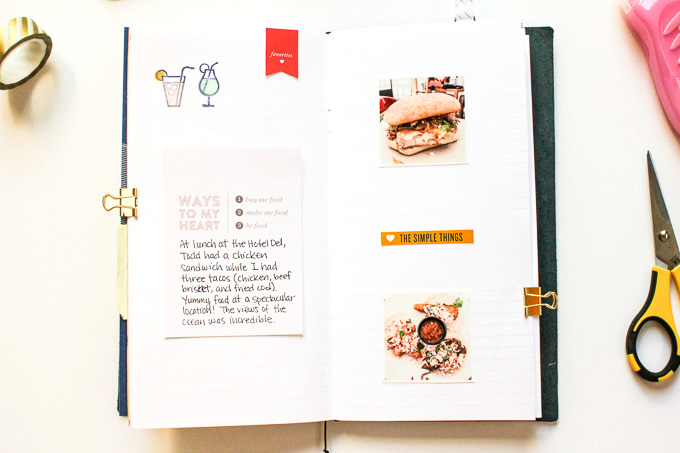 I added in two drink stamps from the Summer Vacation stamp set that Peppermint designed for Studio Calico.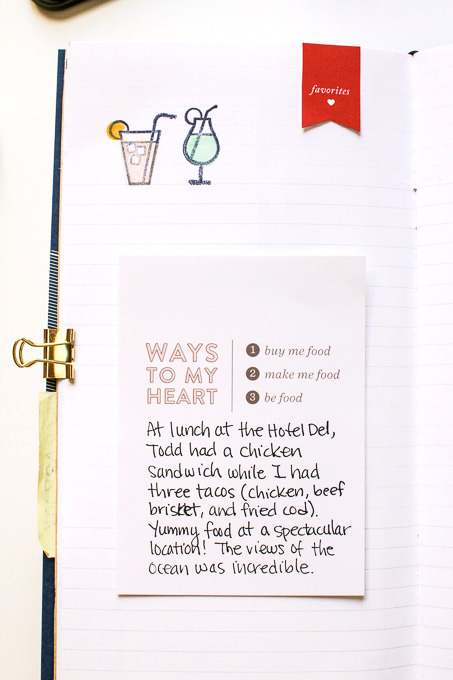 Chicken sandwich, and three types of tacos.  Yum yum!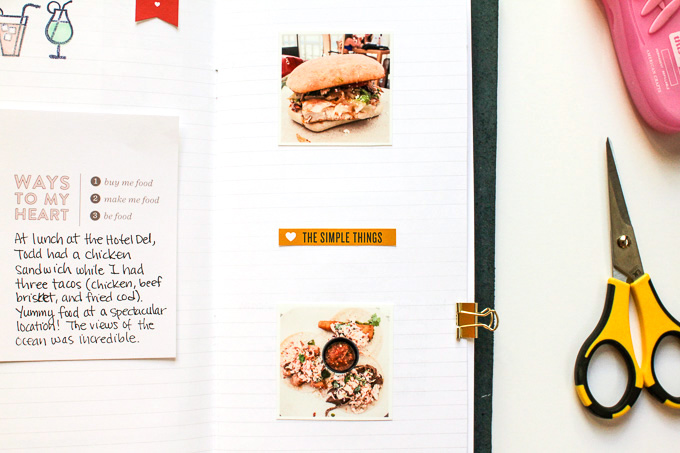 Per our tradition, we had ice cream from Moo Time Creamery after our meal.  Moo Time is probably my favorite ice cream in San Diego.  Peppermint's Scoop journaling cards and Scoop elements were perfect for my spread in my notebook!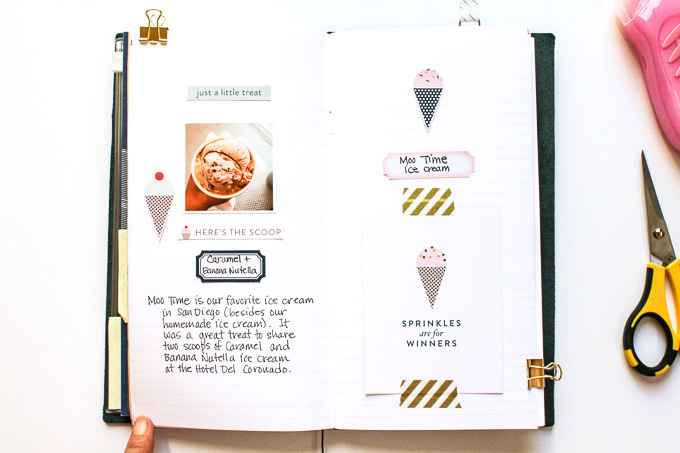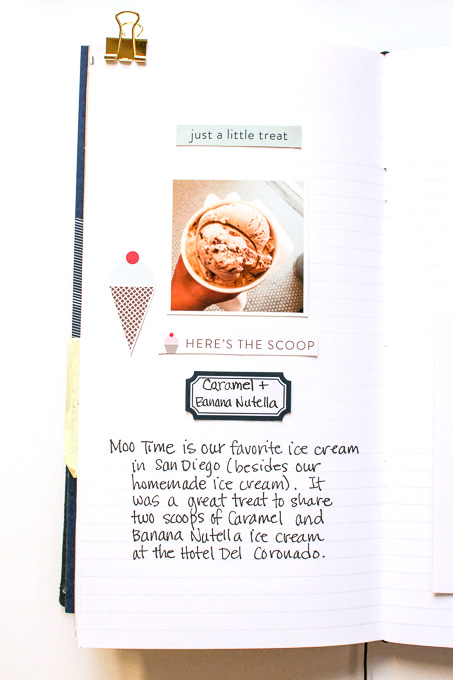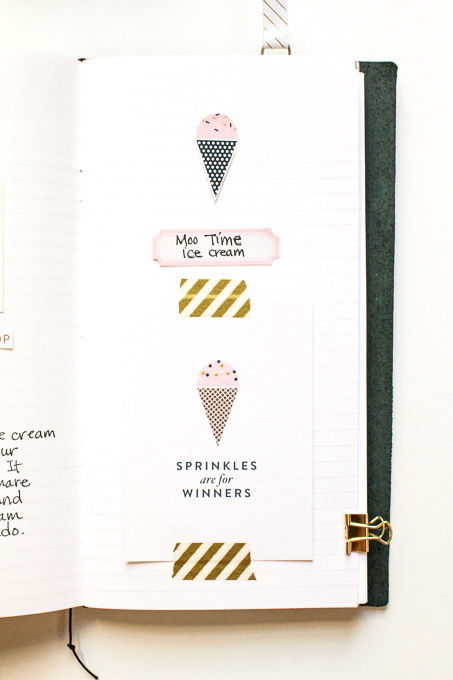 I hope you enjoyed a look at my approach to stress-free smaller-scale scrapbooking!
Products Used:  Agenda journaling cards, Agenda Elements, Ready Set Go elements, Nosh journaling cards, Nosh digital kit, Scoop journaling cards, Scoop elements.
Christine
[one_third last="no" class="" id=""]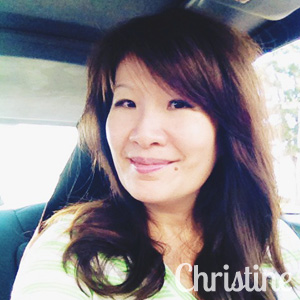 Blog | Instagram | Gallery
[/one_third]
About Christine
I've been scrapbooking since 2008. I love to tell my life stories with photos and pretty papers. I live in Southern California with my husband Todd and our cat Noodle. I work full-time as a financial analyst for a high-tech company. I love to eat, which means I try to workout as often as possible to offset my intake. I also love to read, knit/crochet, make cards, stamp, sew, and get my hands into anything crafty.