On more than one occasion it has been said that Peppermint and I think a lot alike. We have had many philosophical conversations about scrapping and I could kiss her for every single time she uses the word 'Autumn' in a fall collection. We both agreed when it came time for me to move over to the blog team, but of late I get the feeling she has been channeling something I was not quite ready to share.  I was so super stoked when she released 'Luna' – As a soon-to-be Mum I will take any and all baby products you've got, but then came 'Sugarcoated' and well, I just can't keep it secret anymore…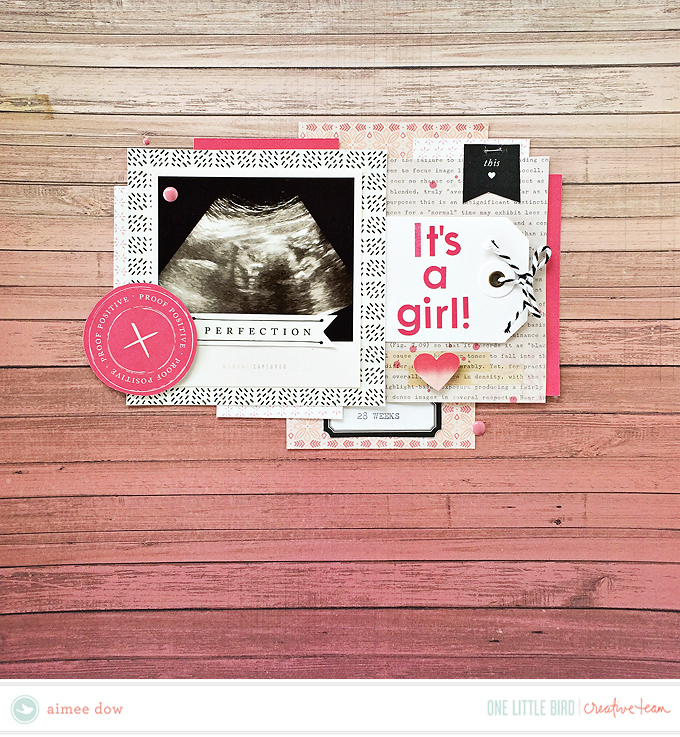 We are indeed expecting a perfect little girl. Or at least I think we are. It's taken a Chinese astrology chart, the ring test, 4 ultrasounds, 3 fence sitting sonographers, so many pictures, , but finally the sonographer at the 28 week scan is prepared to say she is 95% sure it's a girl. To be fair all the others had said girl too, but not with as much confidence.
So here we are at 30 weeks and a big fat question on how to scrap a sonogram picture. Ultrasound photos are hard. For starters lets be honest – it's a static filled black and white picture and while I am sure our daughter is beautiful, it's a little hard to get any kind of photo in utero where they don't look like a gremlin or the grim reaper. Hey, I'm just telling it like it is. Finally, just in case you wanted to deny that gremlin is yours, they print all your personal details across the top. Eh…Yay?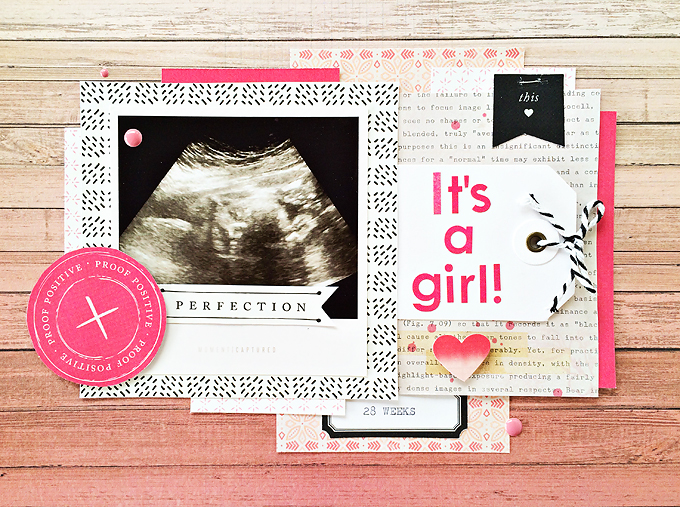 Sugarcoated and Luna really solved all those problems. Sugarcoated works amazingly well with black and white photos and the elements where just perfect for a little one on the way. I also used the frames from Luna to hide my details, for my date label and the banner.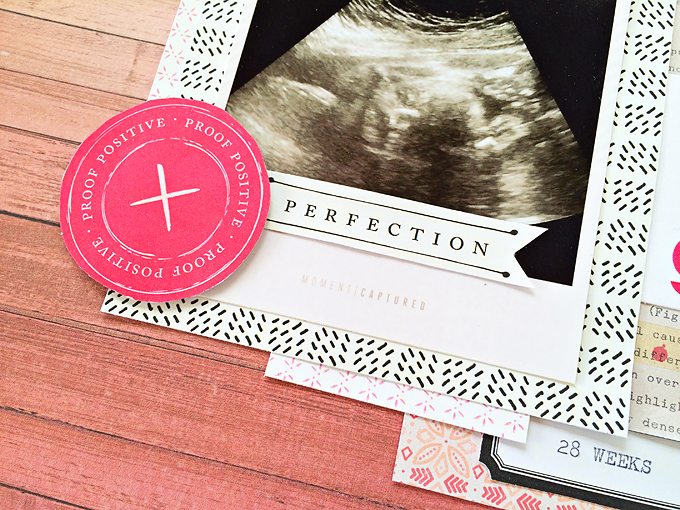 As for papers, I'm happy to say I was super thrifty and mixed the old with the new. I dug out a collection I have had sitting on the shelf over a year. I love Maggie Holmes and to my mind her Open Book collection was one of her best, but I've never actually used it. I guess it's because it's a little more vintage than I am used to, but mixed with 3 papers from Sugarcoated they have a whole new modern life!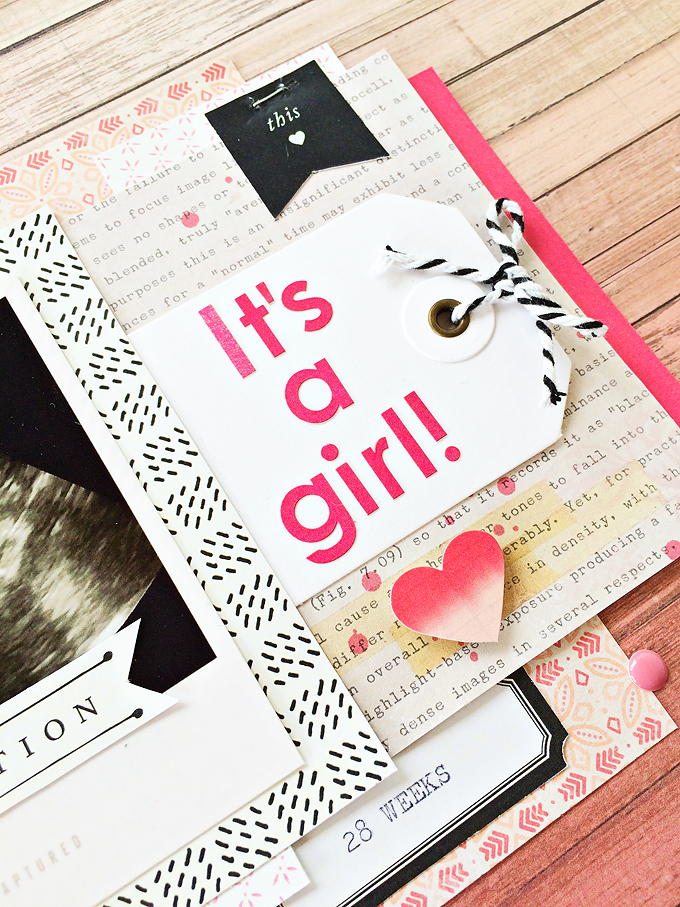 I thought this layout would be hard to bring together. I think maybe I was just daunted at the thought of starting our little girl's album. In truth though, it all took me less than an hour, including creating my print sheets and going in search of pink alphas (old school Basic Grey if you were wondering). It also seems kinda fitting that it should be a One Little Bird page, because well this is my longest running Creative Team and my creative home.
Until next month,
Aimee Xx
[one_third last="no" class="" id=""]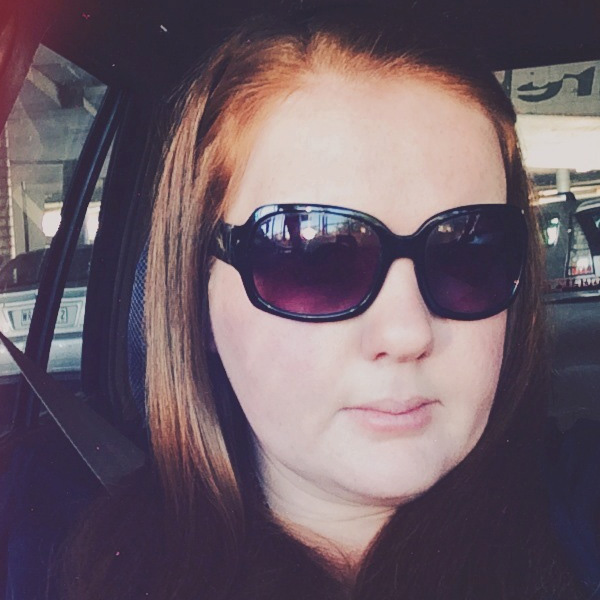 Blog
 | 
Instagram
 | 
Gallery
[/one_third]
About Aimee
I am newly wed living in Australia with my husband and our tonkinese cat, Mica. I live a pretty happy existence scraping by day and running our web design company at night. I am fairly new to scrapbooking. I started Project Life in January 2013 and digital scrapping in July of that same year. I have only been page scraping since the start of 2014. I like to think my style is clean and modern.