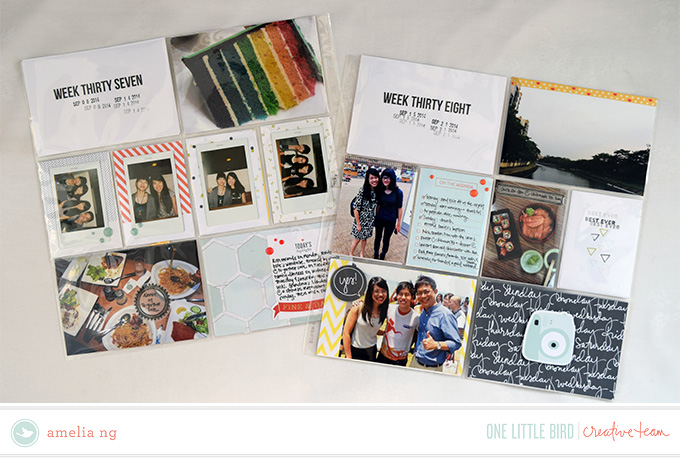 Hi everyone!
I'm so happy to be back on the One Little Bird blog to share my project with you this month.
For these two weeks in September, I mainly used the Agenda journaling cards, and tossed in one card from the Little Talks collection.
Since my spreads typically have a strong focus on photos, the journaling cards were perfect complements to the photos and provided sufficient resting space for the eyes.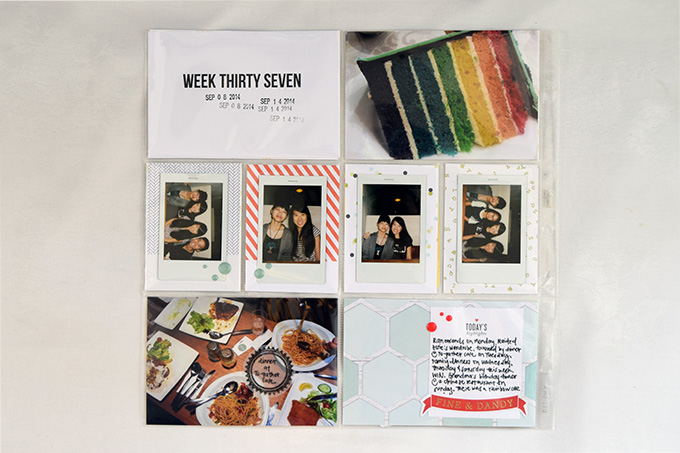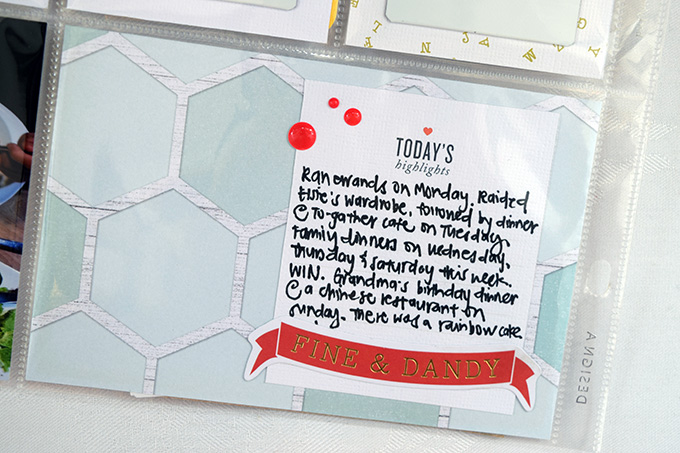 On the left page, the journaling cards served as perfect backgrounds for my Instax photos, which are slightly smaller than the typical 3×4 size. In the bottom right corner of this side, I trimmed a 3×4 Agenda journaling card to fit the pocket.
For this spread, I mixed in patterned papers with similar colors from my stash of 6×6 paper pads. The cute banner and instax camera from Dear Lizzy's Fine & Dandy collection matched perfectly so I added those in too.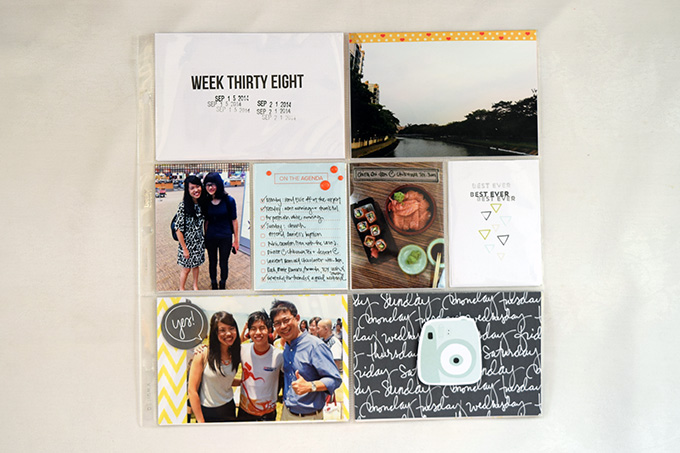 I grouped the three different colors of enamel dots so they formed a visual triangle across the page. (I love the pops of color from those dots too!) The shade of blue in the patterned paper, journaling card and instax camera also form another visual triangle to bring the viewer's eye across the page.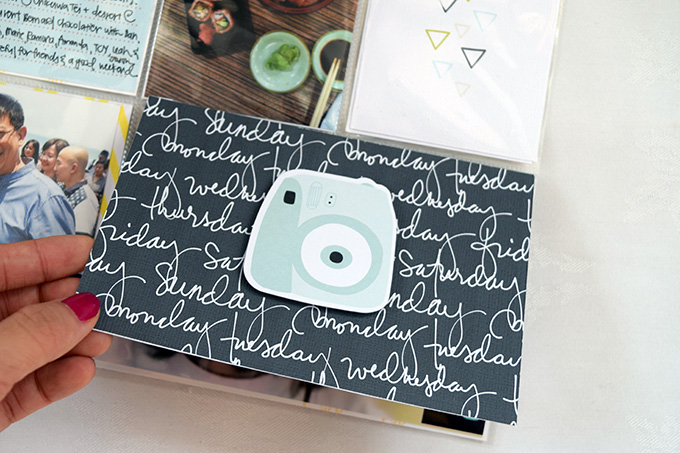 Tip: Sometimes, I find myself having more photos than I have pockets for. My quick and easy solution is to create flaps for extra photos using a strip of washi tape. Of course, it could get a lot fancier, but this solution totally works for me.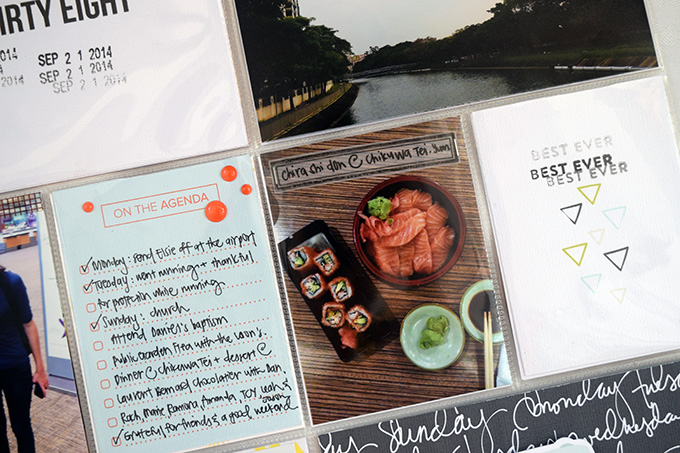 I love when I get to mix digital products with more "traditional" scrapbooking supplies in simple ways, while still creating a unified look, so I'm glad that happened for this spread.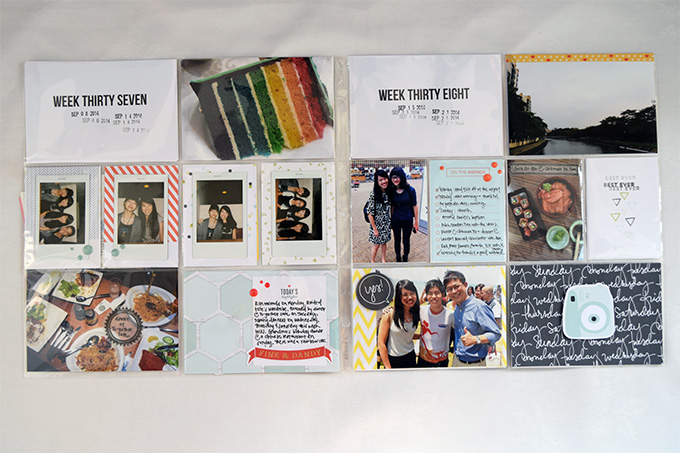 I hope this inspires you to mix what you have with other fun digital products!
See you again next month!
Amelia
About Amelia
I'm a twenty-something college student who lives on the island-country of sunny Singapore. I love making memories, documenting them, and being inspired. Some of my favorite things include riding roller coasters, crafty stuff, lists, running by the beach and baking. If I could, I would spend all day going on adventures and being creative.