Hello Everyone!  Jen here today talking about a couple layouts solely using Peppermint's "Agenda" collection.  I loved this kit so much because it took me no time to select photos to match.  The black, white, and blue will fit pretty much any layout with zero editing.  Even the elements were all around versatile.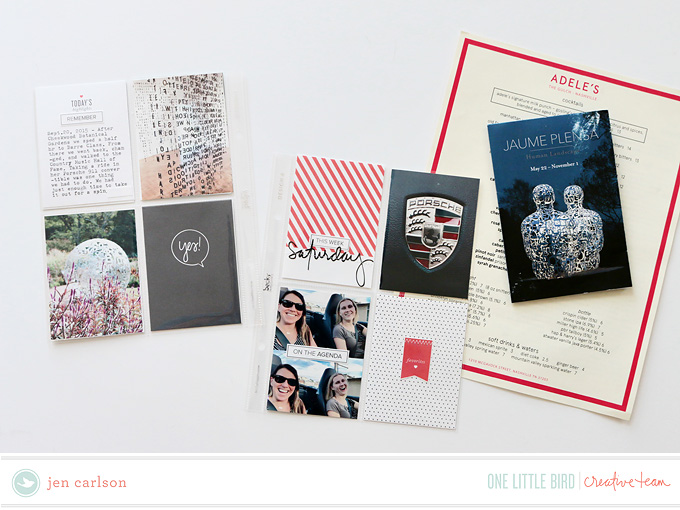 The thing I cannot get enough of is Peppermint's handwriting.  I know I'm not alone.  Script anything will pretty much make my pages look amazing.  I took the word "Saturday" from the Agenda elements kit and created a cut file out of it.  I then used my Silhouette machine to cut the word out of black cardstock.  The thinness can be tricky to use adhesive without getting messy so I simply used my sewing machine to stitch it down.  "This Week" also from the Agenda elements kit slipped easily behind the word to add an additional layer.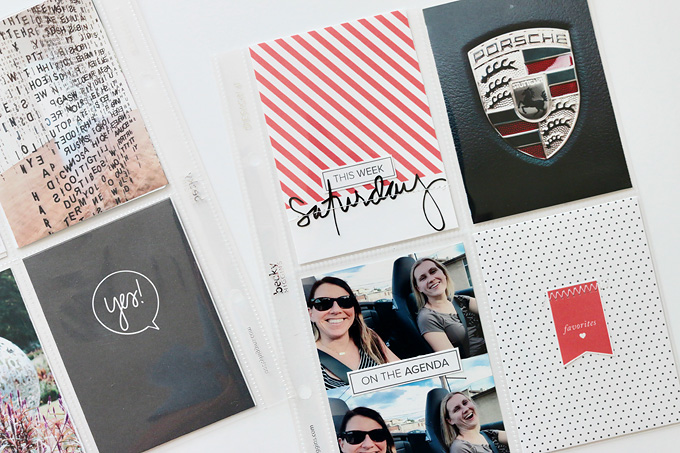 I used the polka dot patterned paper from the Agenda Papers kit and attached the red banner element by stitching it down.  Even though the journaling card "Today's Highlights" was great on it's own, I added the additional element "Remember" to make it all stand out.  Keep in mind you can add these elements digitally and print everything out at once or print an assortment of elements, cut them out, and fuss with them on a near finished layout.  Can you guess what I do? ;)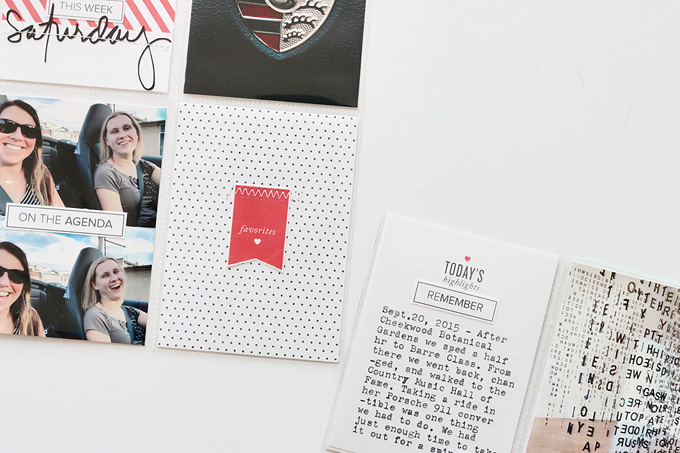 The second part of my spread focused more on the blues and greens.  I printed off multiple journaling cards and used my typewriter to add text.  The cream polka dot card was created using one of the Agenda patterned papers and "Whoa!" element.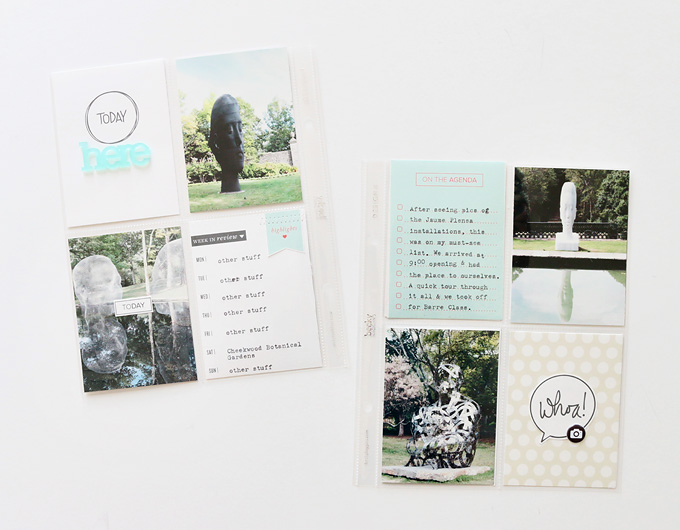 Again, the journaling card "Week in Review" was great on it's own, but I wanted to balance the overall blues so stitched the "highlights" banner to the corner.   The fun part of creating spreads for me is seeing what I can do with a design–add to it, stitch, enlarge, shrink, cut, or stack!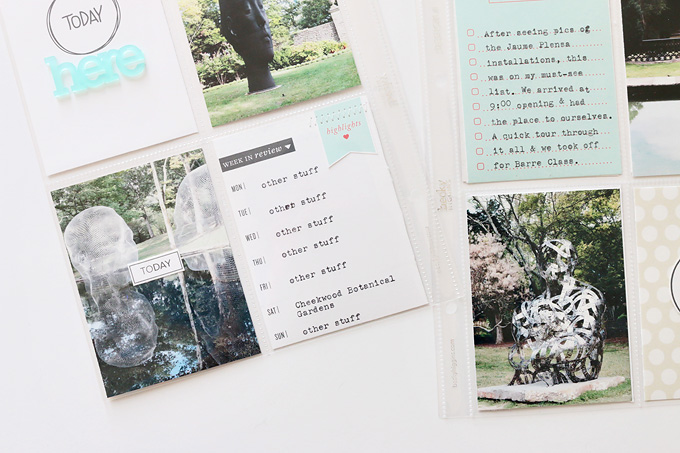 Thank you for stopping by to check out a few pages from my Project Life album!  Hope you enjoyed it and perhaps it inspired you to try a few new techniques!
About Jen
I started scrapbooking in 2000 as a result of a family trip to Europe. I create traditional 12×12 layouts and am a sucker for a good sketch. Last year I started Project Life and have been hooked on pocket pages ever since. I grew up in St. Louis, MO, but moved out to Northern California 10 years ago, where I work as a Process Engineer at a biopharmaceutical plant. I enjoy baking, cooking, brunching, exploring the coast, and loving on my boyfriend (Derek) and 3 fur kids (Beer, Gracie, and Winston).