Hello, and happy October! The first Friday of the month is BYOC time at The Lilypad, of course. I've added three new products to the shop for you this time around – the Sugarcoated Papers, Elements and Journaling Cards were born out of this preoccupation I was having with formulas the other week. I was writing a lot of "this plus this equals this" types of phrases in my notes for future projects. I like the shorthand of these word equations, and I always seem to use them to record happy, positive little thoughts here and there. Eventually it evolved into a theme of things that go together – things that bring you joy. Things you say yes to, every time. And all of the sweet, wonderful moments that deserve to be celebrated.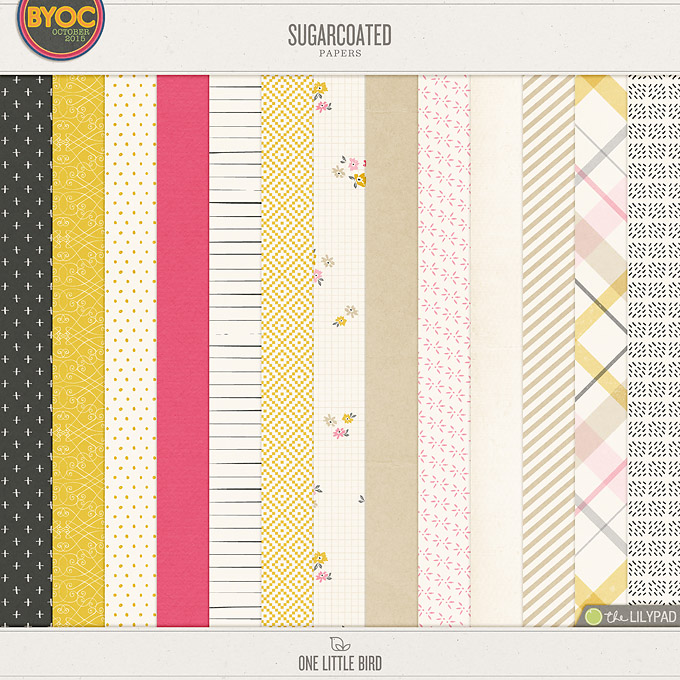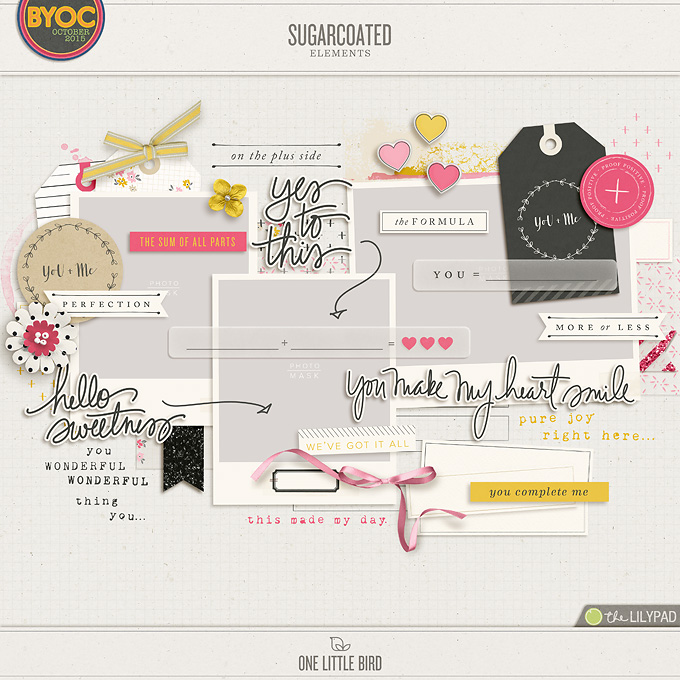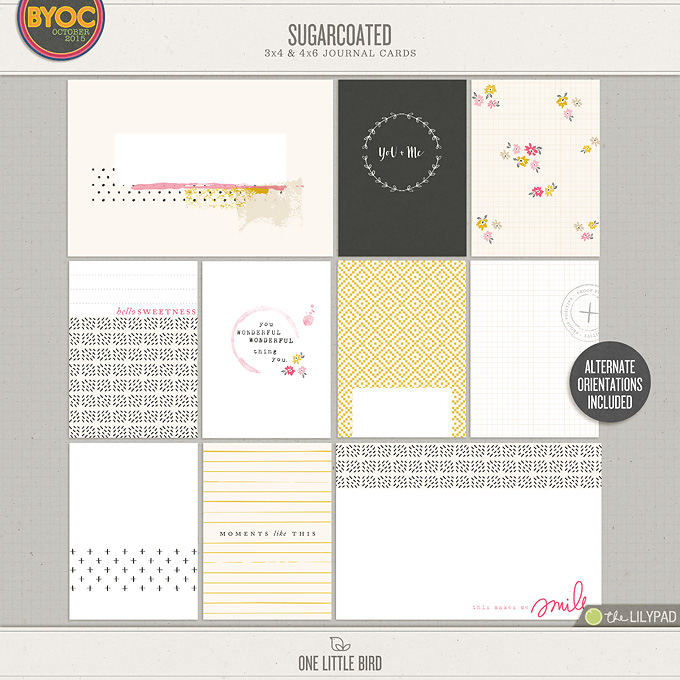 Save 20% On These New Releases
All of the products in the Sugarcoated collection are 20% off through 10/4/15 . Cage Liner subscribers also access to an exclusive subscriber bundle for a limited time. See below for details!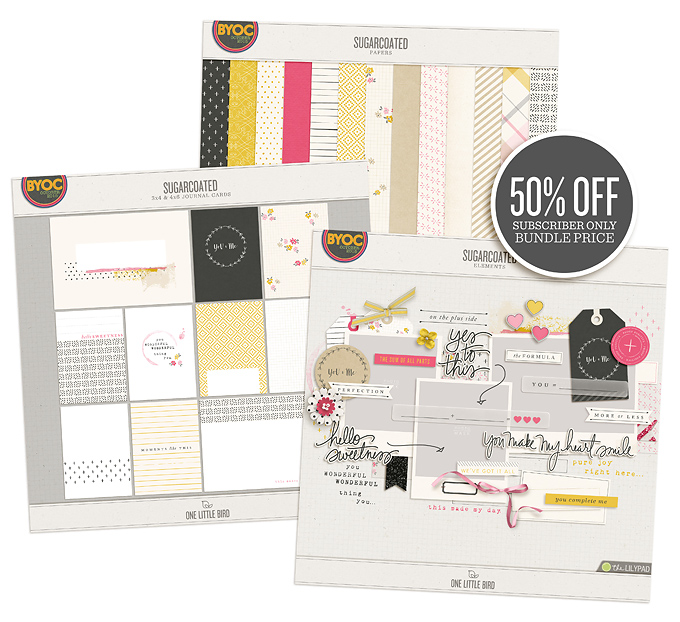 Cage Liner subscribers can check their latest newsletter for access to an exclusive subscriber bundle at 50% off for a limited time. Not yet a subscriber? Subscribe Here for a link of your very own. Offer ends 10/4/2015 and cannot be combined with any other store offers or coupons.
Creative Team Inspiration