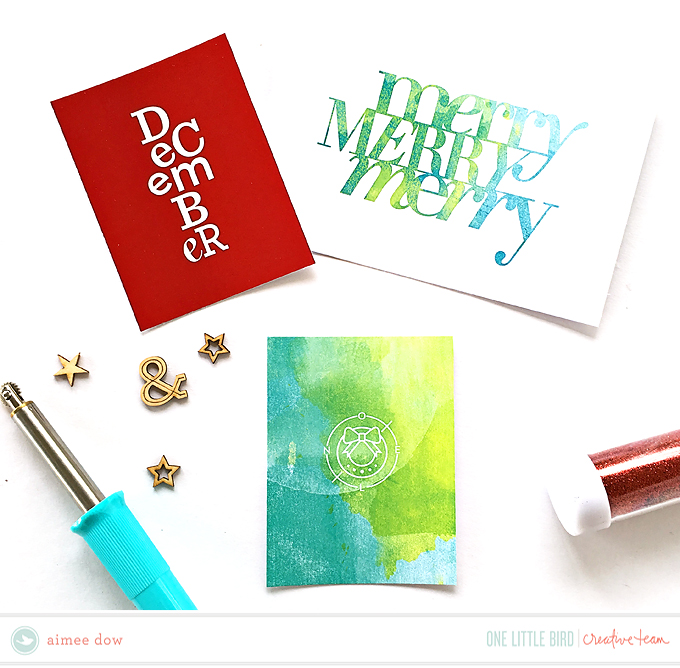 You know what they say right? About us scrapbookers? We think about Christmas 6 months of the year. First you have the release of all the Christmas lines around September, then it's time to begin December Daily prep, on the 1st of December is your actual start date, then January and February are dedicated to finishing your album because it all got so crazy in the middle and you forgot to print photos, let alone finish your page for the day, while the phone is about to explode with unedited photos that didn't fit in the album and are waiting for scrapbook pages of their own! Phew! Maybe we should make it 8 months a year?
I am just going to fess up right now and say I have never finished a December Daily Album. I got to day 17 in 2013, but this year is going to be my year. I'm determined and I have a plan. This year I am actually going to prep. Okay, I know that sounds strange, but I'm the kind of scrapper whose photos dictate a colour scheme. So in previous years all my pages were made from scratch on the day, depending on what photo I choose to print. There is no freaking way that will be possible this year. So while I am still not completely on board with ready made pages, I've decided I can at least make cards which will suit the style and look of our current Christmas theme.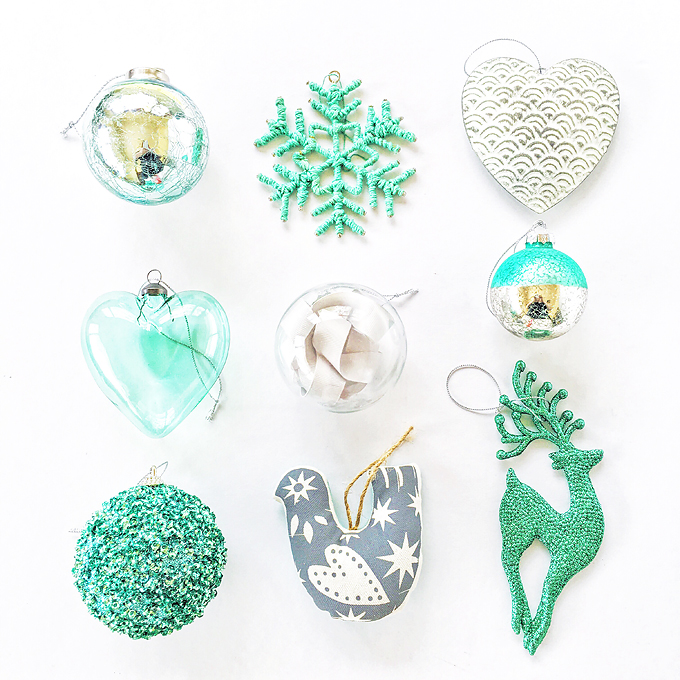 Here are just a few of the current decorations we have bought to go on the tree this year and given that our Christmas is smack bang on the peak of summer, I tend to gravitate to bright cool colours and neutrals with a little pink and red thrown in for good measure.
One Little Bird has such a fantastic range of Christmas products, so naturally it was my first port of call when beginning to prep. I picked up the entire 'There's Something About Merry' because of the huge range of pink, red, blue and neutrals in the collection (see top 3 in below photo). I dressed them up with a few little things I had lying around on my desk. Easy!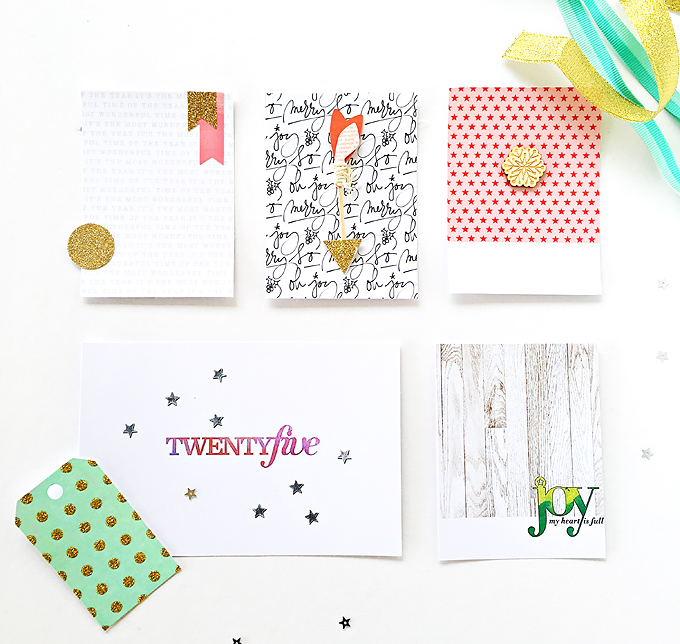 The bottom two cards (and the 'Merry, merry, merry' and ornament watercolour cards) are made from Peppermint's Photojournalist Pack, digital paper and embellishments from 'There's Something about Merry' and free digital watercolour textures I found on Pinterest ages ago. I'm sorry, I went back to see if I could find the pin but didn't have any luck. There is however nothing stopping you googling water colour textures or painting your own, photographing or scanning your master piece and then using the JPEG as a clip mask over the card or text. I think you'll agree – the effect is really quite unique.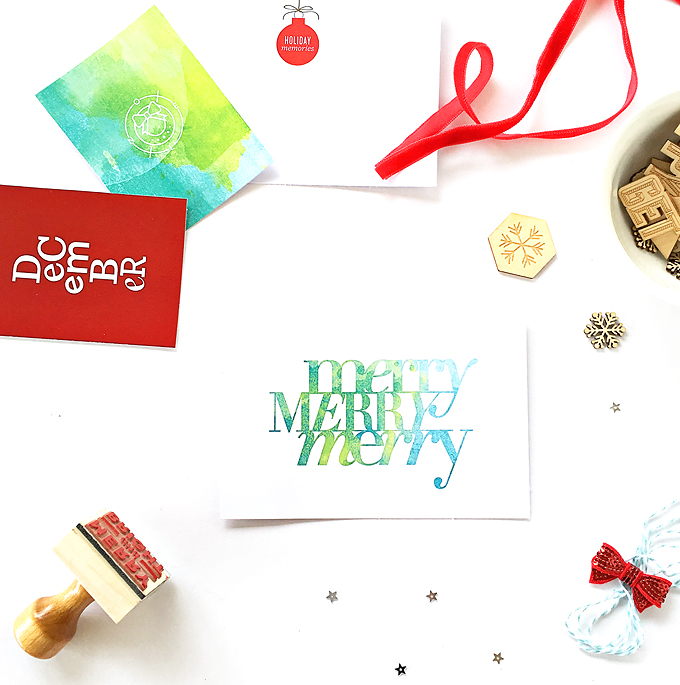 Also since I have no intention of doing DD by halves, I got the 'Merrymaking' Journaling cards (see awesome red December card) and 'The Two Five' Cut File pack. I had intended to cut a whole heap overlays in glitter paper, but have since discovered this requires a fresh new silhouette blade. Oh well I'll just have to get my fill of fab cut files from Jen's awesome post until my new blade arrives.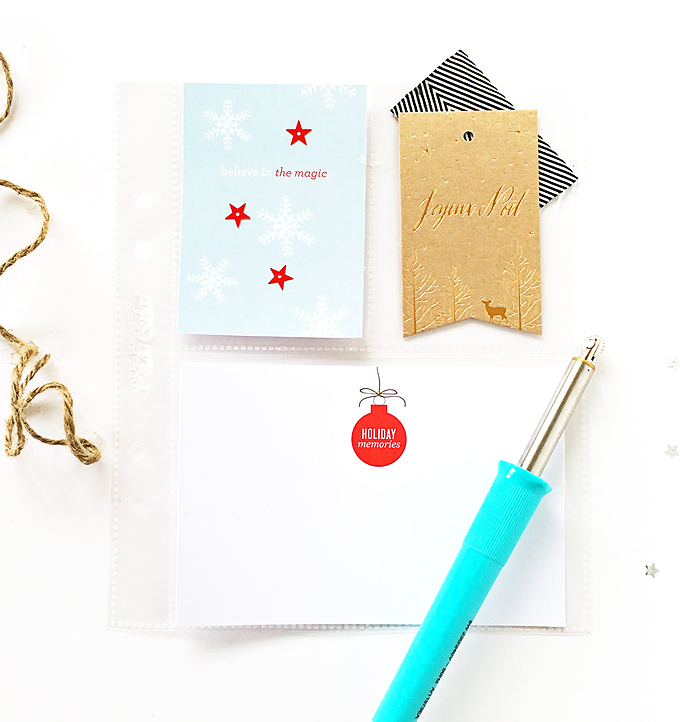 Until then I think I'll just hang out here and play a little more. Is it too early to start listening to Christmas carols? I'll do anything to avoid online Christmas shopping! Mostly because it ends up being more about scrap supplies than gifts and I think I might "need" Peppermint's DD kit as well. It matches my colours too.
Until next time,
Aimee Xx
[one_third last="no" class="" id=""]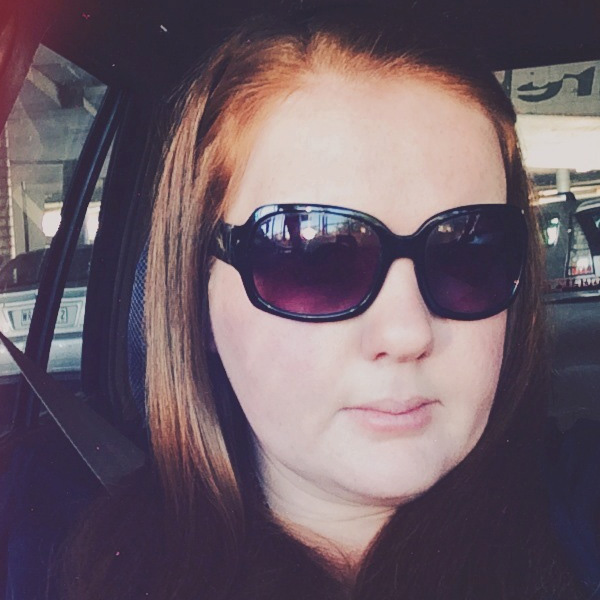 Blog
 | 
Instagram
 | 
Gallery
[/one_third]
About Aimee
I am newly wed living in Australia with my husband and our tonkinese cat, Mica. I live a pretty happy existence scraping by day and running our web design company at night. I am fairly new to scrapbooking. I started Project Life in January 2013 and digital scrapping in July of that same year. I have only been page scraping since the start of 2014. I like to think my style is clean and modern.