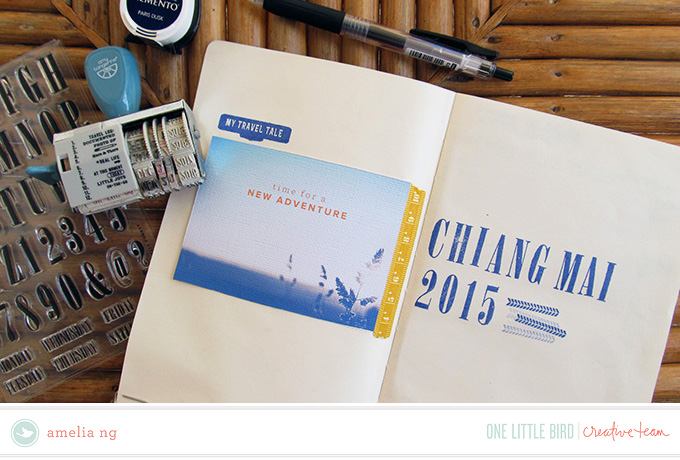 Even as everyone gets into the mood for holiday season, I've been busy being a student teacher and adjusting to living overseas for the past month.
The plan has been to document my adventures on the go, so I've been using a Moleskine notebook for my photos, words, and memorabilia.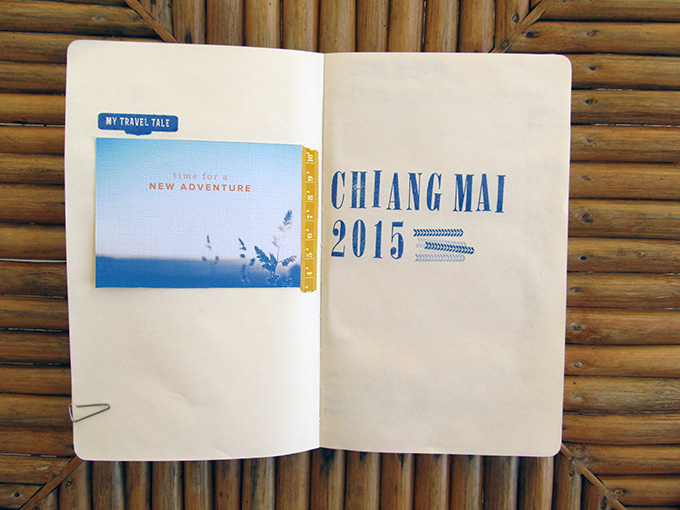 To help me with documenting on the go, I printed out the Ready Set Go journaling cards ahead of time to bring along with me for my time away from home.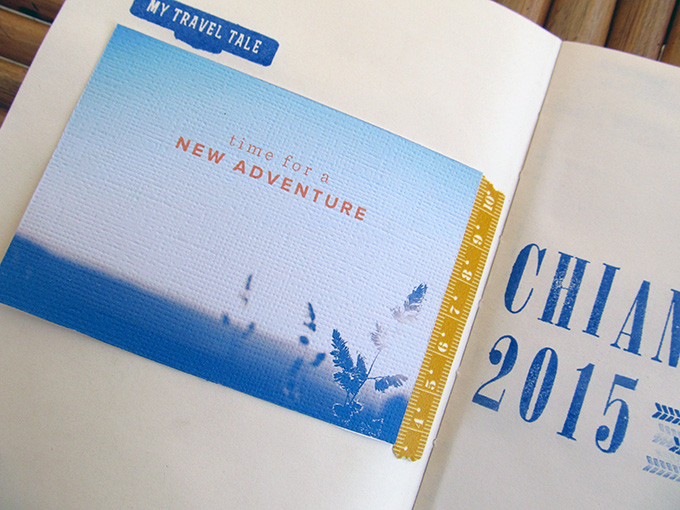 The Ready Set Go journaling cards are perfect for this style of scrapbooking because they keep things fairly flat, while still adding interest to my pages.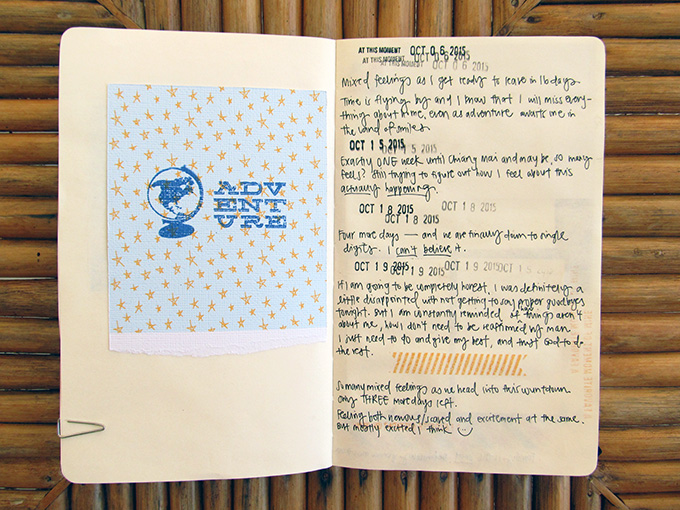 While this notebook-style of documenting is something new for me, I love how it challenges me to use products in a new way – including incorporating 3×4 journaling cards in a horizontal direction (instead of the typical vertical direction that I use in pocket pages), and making them a part of the entire spread.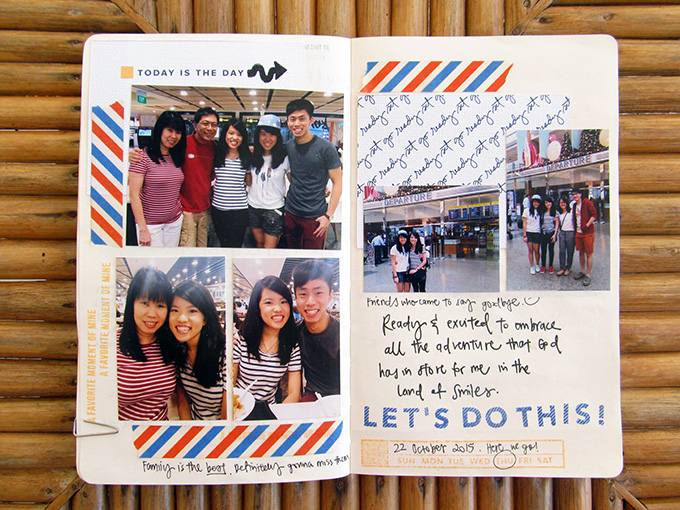 Overall, I am sticking with washi tape, stamping, digital journaling cards, handwritten journaling, and smaller photos. Having a limited stash of supplies here also forces me to keep things simple, embrace imperfection, make choices and roll with it, which has been a good thing!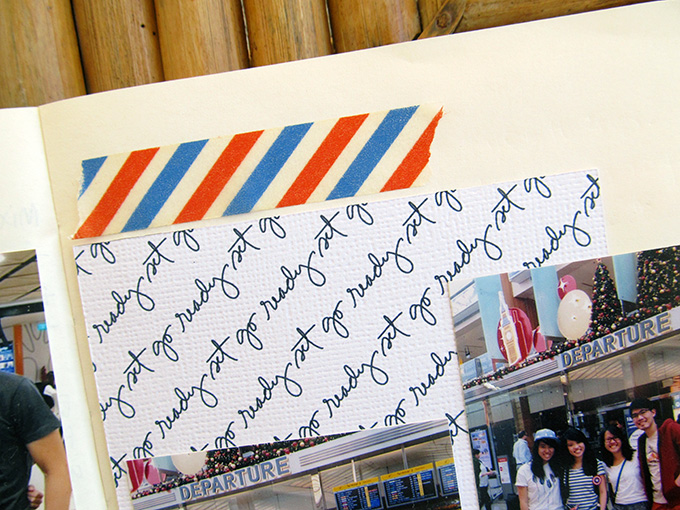 I am looking forward to seeing how this book continues to come together in the coming weeks.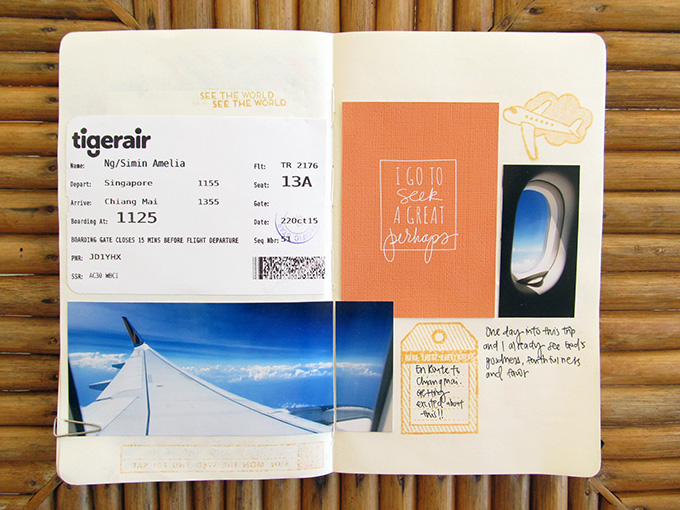 As we approach this busy time of the year, I hope you find a way to document your memories, whether they are holiday related or not (:
Until next time!
Amelia
About Amelia
I'm a twenty-something college student who lives on the island-country of sunny Singapore. I love making memories, documenting them, and being inspired. Some of my favorite things include riding roller coasters, crafty stuff, lists, running by the beach and baking. If I could, I would spend all day going on adventures and being creative.