Just a quick note to let you all know that I've updated the shop this week with the 2016 version of my 3×4 Calendar Cards. Just like previous years, you'll find two different versions – a "Monday Start" and a "Sunday Start". I know that a lot of you prefer the Mon-Sun version in your pocket albums because you like to keep the weekends together on a spread, but the Sun-Sat version may better suit your needs if you do monthly pages or want to use them to create photo calendars or other crafty projects. I go back and forth between the two versions depending on the project.
You'll note below that the early bird sale runs through Monday this week because The Lilypad site will be down for maintenance for a large portion of the day on Sunday. Exciting things happening over at TLP this weekend.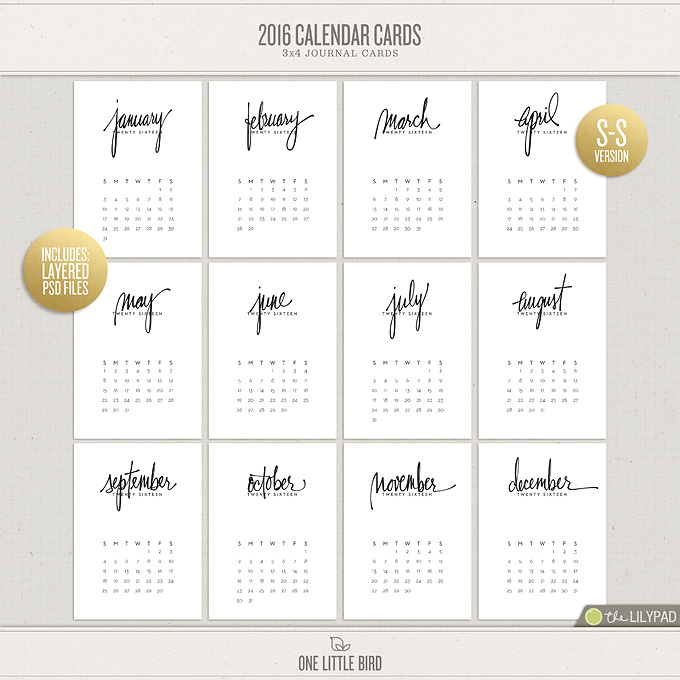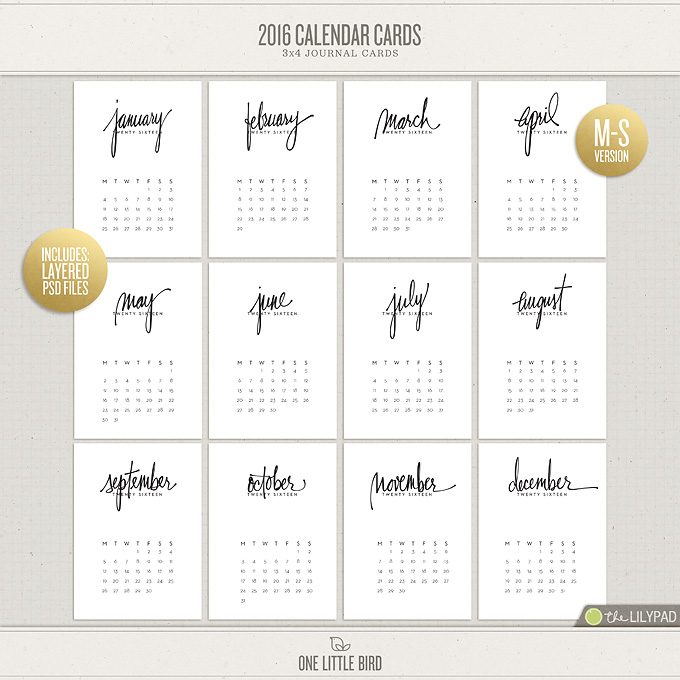 Early Bird Savings
You'll save 20% on these calendar card sets through 12/21/2015.
Have a great weekend!