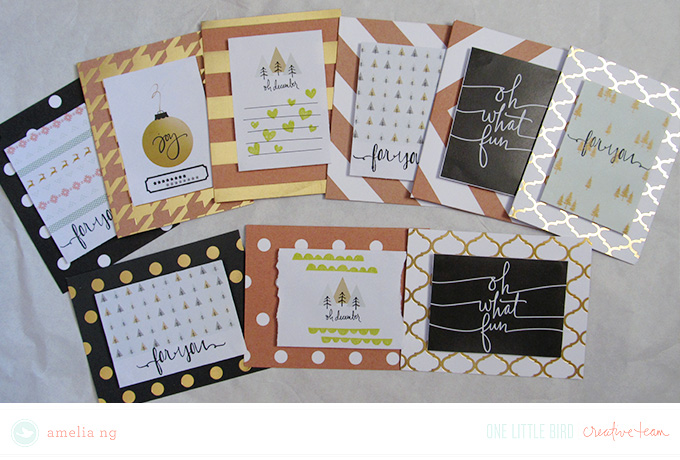 With less than two weeks to go, Christmas is one of my favorite times of the year and I love spreading and sharing the joy of Christmas through giving gifts and sending cards.
Although I am currently away from home without many supplies to work with, I love how easy it is for me to print digital designs for crafting as long as I have access to a computer and printer so I still can make simple yet thoughtful cards for friends.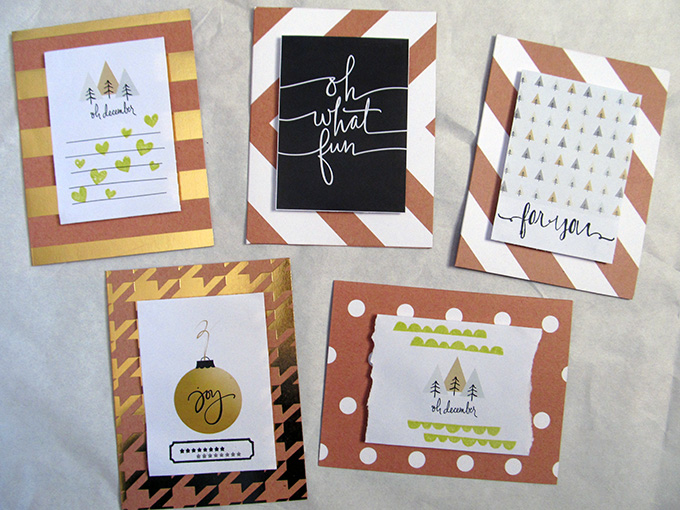 I started with a set of boxed cards from American Crafts (which I had brought from home) as a base for my cards. I chose cards with neutral colors which made things easier to coordinate.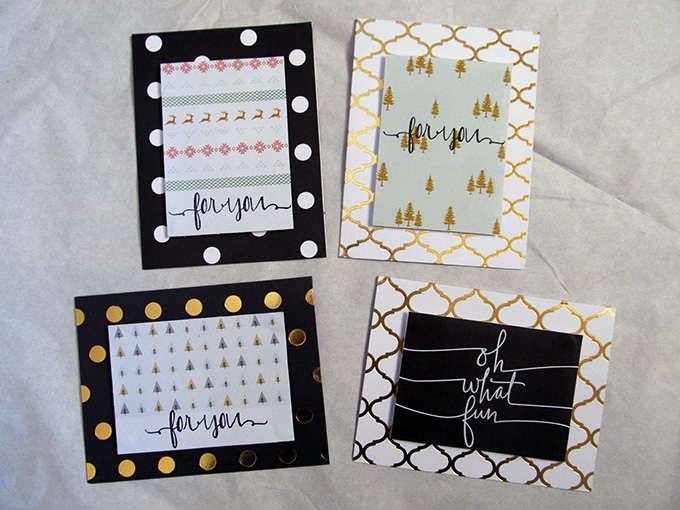 Then I made them a little more special with the 3×4 journaling cards from the Chestnut Lane and Oh What Fun collections. With a simple stash of foam dots, inks and stamps, I added a fun touch to the cards and used more untraditional shades of Christmas colors since those were ink colors that I had available.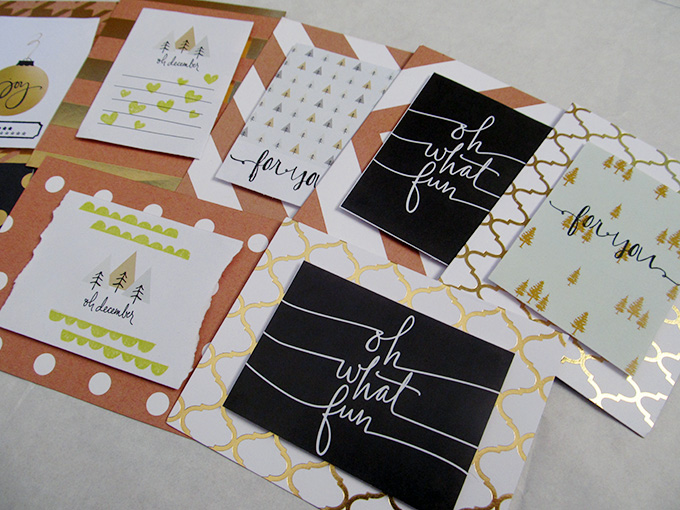 These cards are quick enough to put together in one evening, especially if you need holiday cards at the last-minute, since the colors of the Chestnut Lane and Oh What Fun collections coordinate wonderfully. These One Little Bird collections have been a life-saver this year as I get ready for the holidays while being away from home.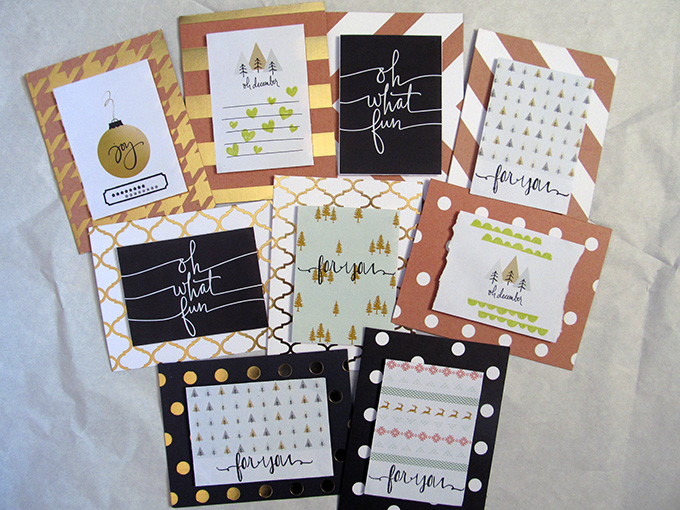 I hope these cards inspire you as you get ready for this special and meaningful time of the year.
Blessed Christmas and Season's Greetings to you and yours this holiday season. May it be filled with much love and joy!
Until next year,
Amelia
About Amelia
I'm a twenty-something college student who lives on the island-country of sunny Singapore. I love making memories, documenting them, and being inspired. Some of my favorite things include riding roller coasters, crafty stuff, lists, running by the beach and baking. If I could, I would spend all day going on adventures and being creative.