Only a few more hours left in 2015, and I find myself falling comfortably into my end of year routine. New Year's is the ultimate holiday for list makers – so far I've made lists of goals for myself, my health, my business, my family, and my creative projects. I've also settled on my One Little Word for 2016 – NEW. Just like in previous years, the word seemed to choose me. The ways in which I will incorporate it into my life in 2016 are still a mystery, and I've come to accept that now after a few years of choosing a word as a guidepost. I know that my goal is to use it as a reminder to look for new ways to approach old problems – ways that I can grow and evolve in all of the important areas of my life. Of course, I also have some goals that revolve around learning some new skills and saying yes to things outside my comfort zone.
With that in mind, I've updated the shop today with three new products for the January BYOC. The Thrive collection of papers, elements and journaling cards is my homage to this season of goal-setting and forward-thinking. You'll see that it incorporates a lot of elements that are centered around old vs. new, then vs. now and more vs. less – as well as a lot of prompts to get you thinking about what's ahead and what's most important to you as we clear the slate and start fresh for 2016. All of these products are on sale through the weekend, and there's a special offer for newsletter subscribers, too! Read on for more details and inspiration from the Creative Team.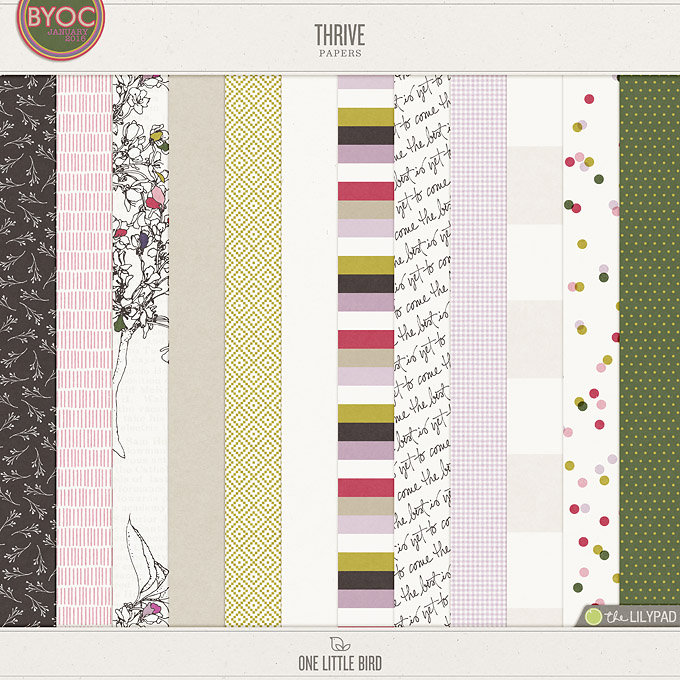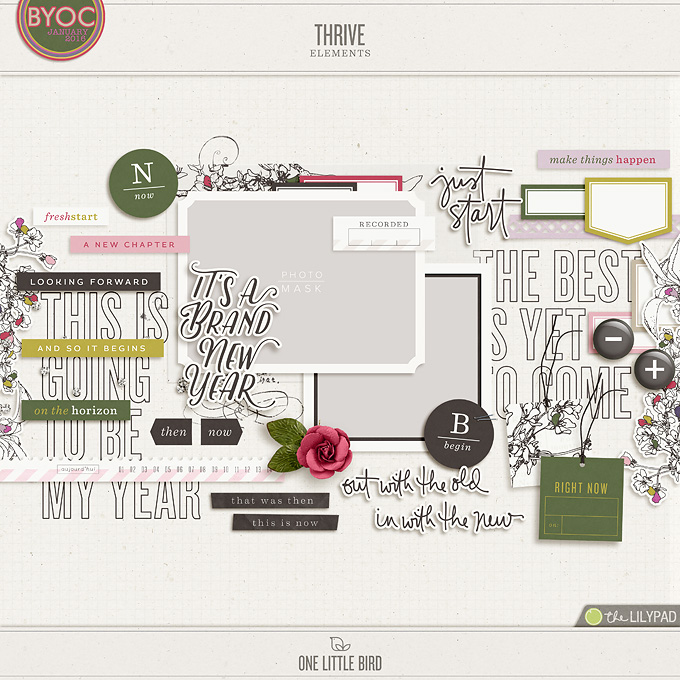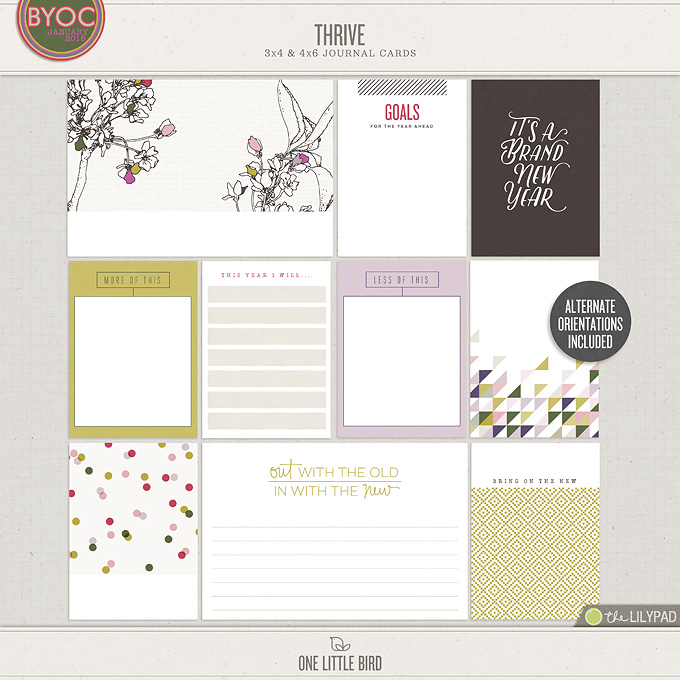 Save 20% On These New Releases
All of the products in the new Thrive collection are 20% off through January 3, 2016. Cage Liner subscribers also access to an exclusive subscriber bundle for a limited time. See below for details!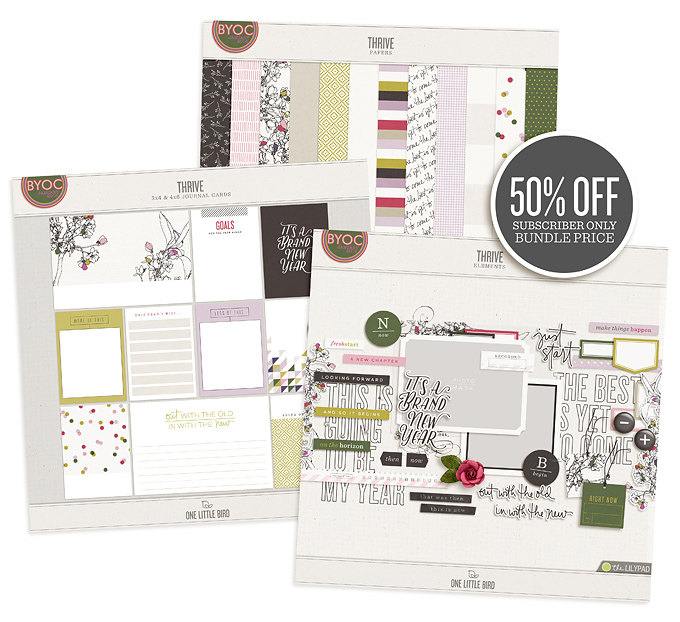 Cage Liner subscribers can check their latest newsletter for access to an exclusive subscriber bundle at 50% off for a limited time. Not yet a subscriber? Subscribe Here for a link of your very own. Offer ends January 3rd and cannot be combined with any other store offers or coupons.
Creative Team Inspiration