Hello everybody! It's Alex here and I am very excited to share my first project with you. Today, I will be showing you how to create planner stickers using element packs.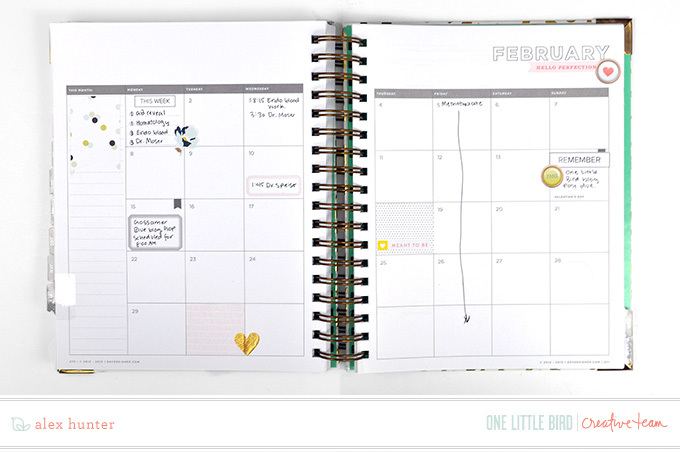 First off, I chose elements from the Serendipity, Agenda, Scoop, and Busy Week collections. Once I chose which element packs I wanted to use, I picked which pieces I wanted to use from each pack. I then opened a new file in Photoshop and inserted all of the elements into it. You may need to adjust the sizes depending on the planner you are using.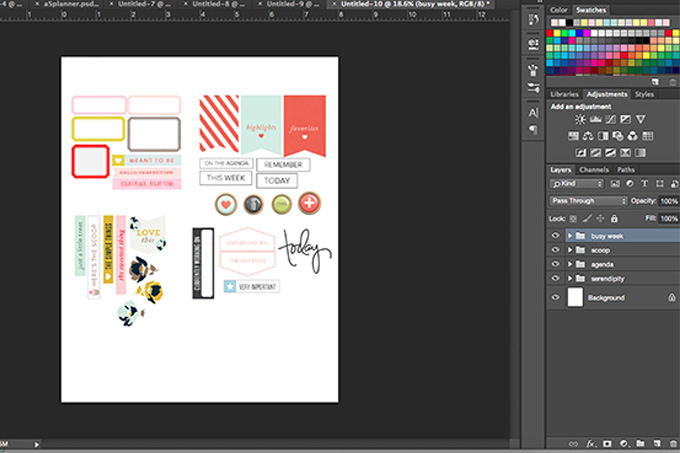 Once I figured out the sizing for everything, I saved the file and opened it in Silhouette. Make sure your image is the correct size, you can do so by going to "Specify Dimensions" and inserting the size of your original image.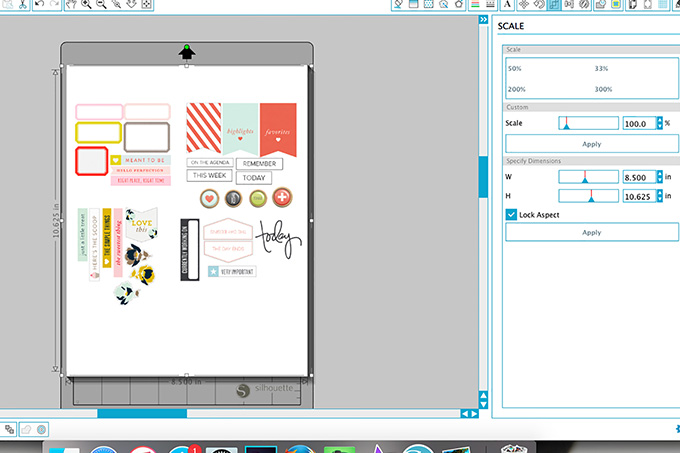 Next, since we will be using the "Print & Cut" feature, you will need to add registration marks so the Silhouette knows where to cut everything. In the top right corner, you will see an image that looks like the silhouette mat with a right angle in each corner. This is what you will need to click on to add the registration marks and be sure to use style "Type 1".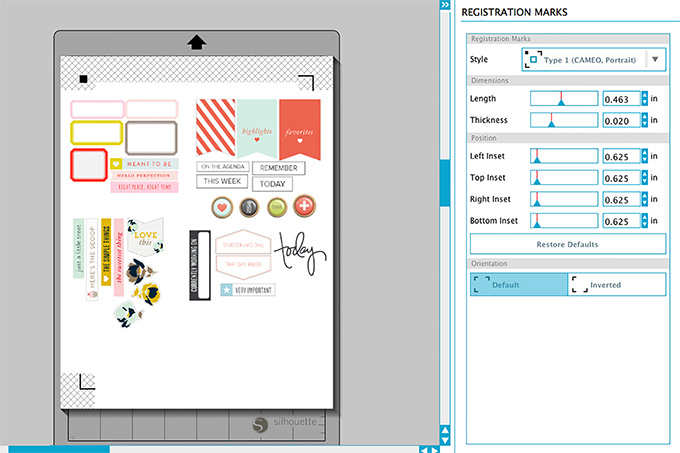 Once you do that, you can go ahead and print everything out on sticker paper. I use the Silhouette sticker paper and I really love how matte it is and how good of an image you can get. After everything is printed, you will go back into your Silhouette app and select the area that you want to cut. For making stickers, you will want to make sure you select "Trace Outer Edge" so that each image stays as one sticker. I had to turn up the High pass filter and the Threshold pretty high to make sure it would only cut the edges but it ended up working perfectly.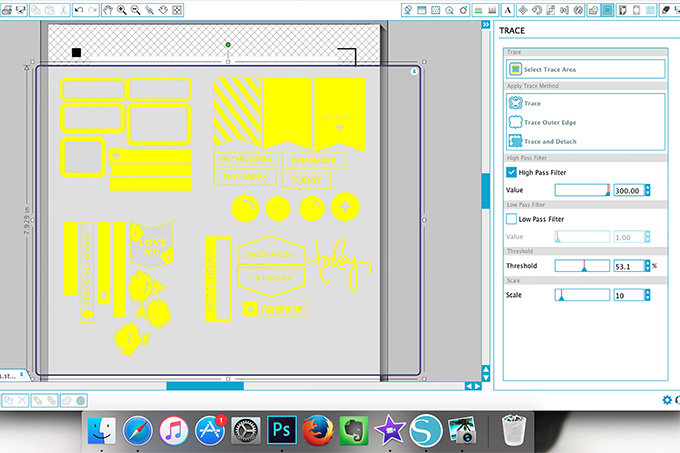 Now, it is time to cut! When cutting stickers, you want to do what is called a "kiss cut" which means the blade will not go all the way through the paper. This way, your image will come off the backing paper and have a sticky back. I set my blade setting to 1 and selected sticker paper as my material. Next time I do this, I think I will set my blade to 2 just because mine was a bit dull and had a little bit of trouble cutting.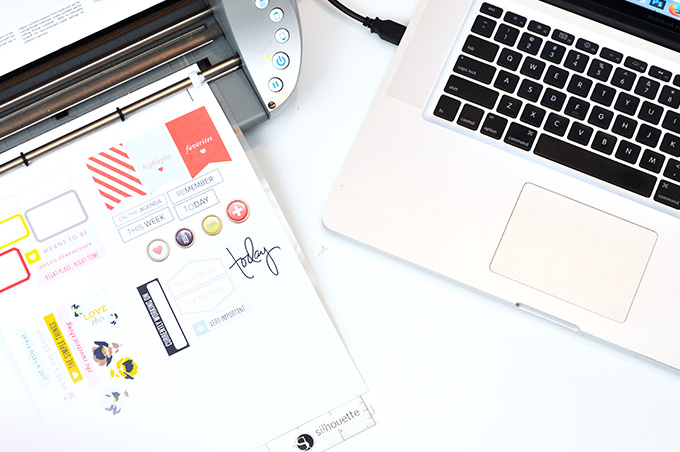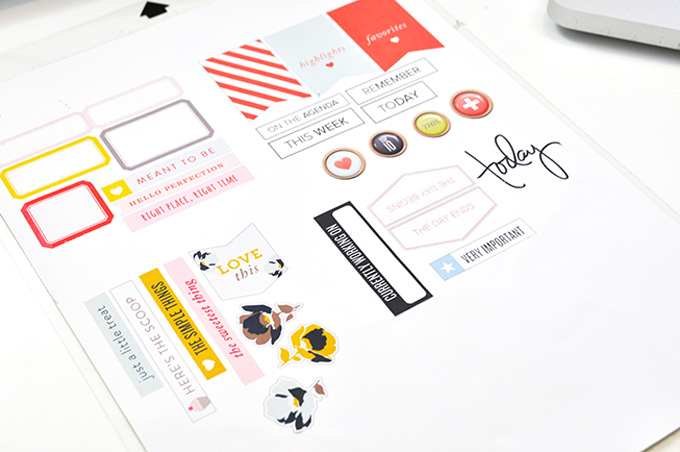 Once everything is cut, you can start to use your stickers! Here, you can see my day for January 16th. There wasn't a lot going on but I loved embellishing the page with the cute flowers!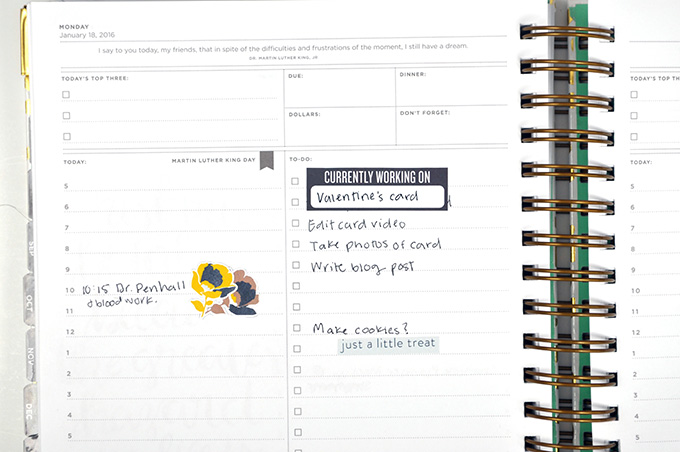 I decided to decorate the monthly spread for February and I love how it turned out! The stickers are great for writing on and just make the planner a bit more interesting.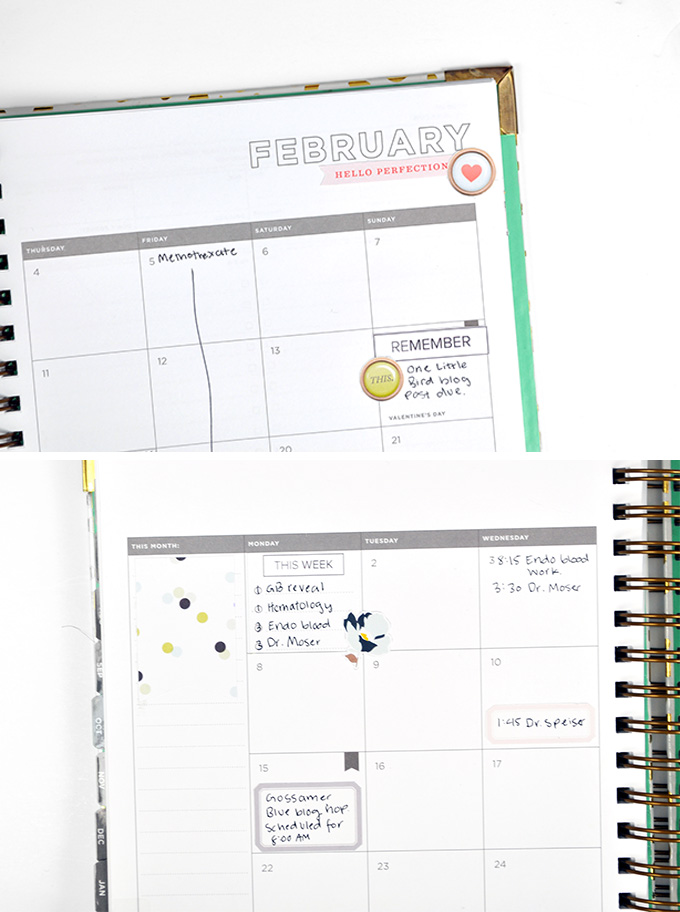 So that is how I made stickers using the element packs! I hope this all made sense and I hope you try this for yourself! I know I will be making a lot more of these in the future!
About Alex
Hello, I am a 19 year old Scottish girl living in North Carolina. I scrapbook to remember the most important things in my life including my friends, family and my black lab, Clara. I also love lettering, card making and pretty stationary.