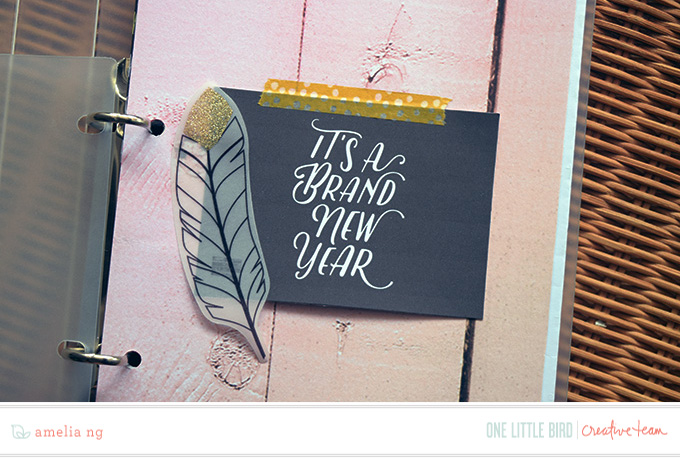 Welcome to 2016, One Little Bird fans!
I'm excited to have the privilege of contributing the first blog post of 2016. I hope you're as excited as I am!
Goals, resolutions, and fresh starts are always big on everyone's minds at the beginning of a new year – and having a collection that helps to document all the hopes for a new year is a great way to begin.
While I must admit that I haven't fully figured out my planner situation for this year, I wanted to at least start the year with some structure by using some planner printables in a ring binder for a start.
To add a goal-setting focus and some pretty pages to my otherwise minimalist planner, I used the Thrive elements and journaling cards to help me out, which also ended up being perfect for what I needed.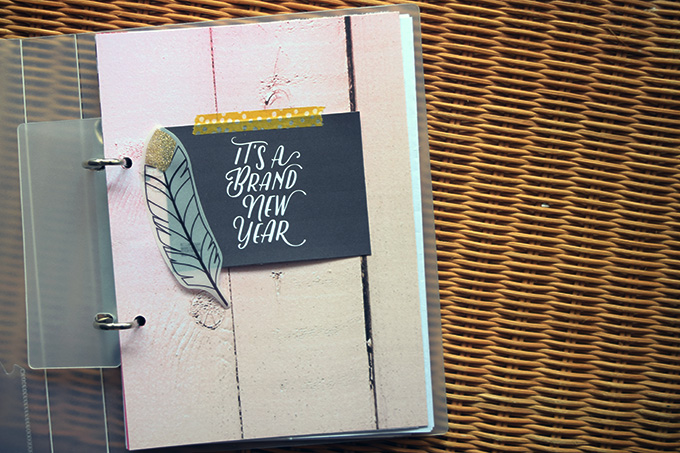 I adhered the horizontal "It's a brand new year" 3×4 journaling card with washi tape to a piece of trimmed down (originally 12×12) patterned paper from the We R Memory Keepers Love Notes collection, which happened to have a matching color scheme (yay!). I also added a vellum gold-tipped feather to complete the cover page.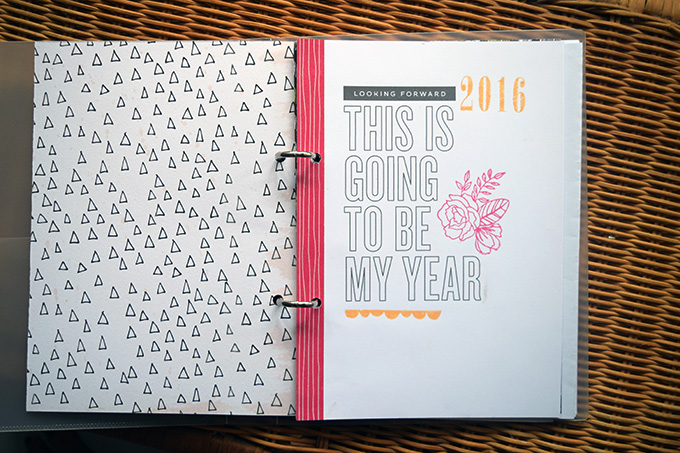 For the second page, I used the Thrive Elements and added finishing touches with acrylic stamps and washi tape. I used the primitive method of inserting images in Microsoft Word, resizing them to fit, and then simply printing out the document because I wanted something really quick and easy. But obviously, you could always be more sophisticated than I was and use Photoshop or whatever works for you.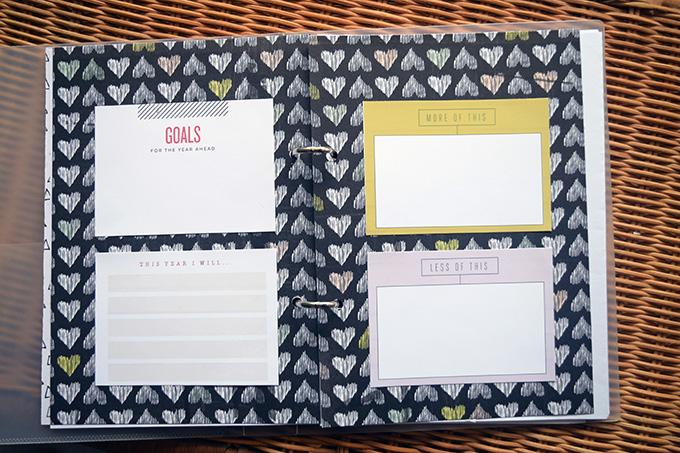 Since I typically use vertical 3×4 cards, I thought this was a good opportunity to use horizontal 3×4 cards and experiment with those. That resulted in this "Goals" page where I list my goals and plans for the year with these journaling prompts. This page also allows me to constantly keep my goals in front of me as a reminder during the year so I am motivated to work on them.
I hadn't written in my goals yet when I photographed this project, but I filled them in eventually (: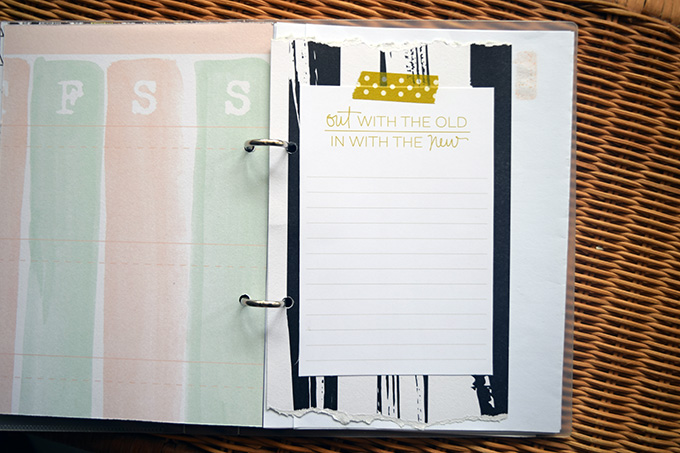 The final page is just two vertical 4×6 cards adhered to the front and back of another piece of patterned paper from the same We R Memory Keepers collection. Again, simple touches of washi tape and clear stamps by Kelly Purkey. I haven't decided what I'm using this page for yet – but it's ready to be filled in when the right time and words come.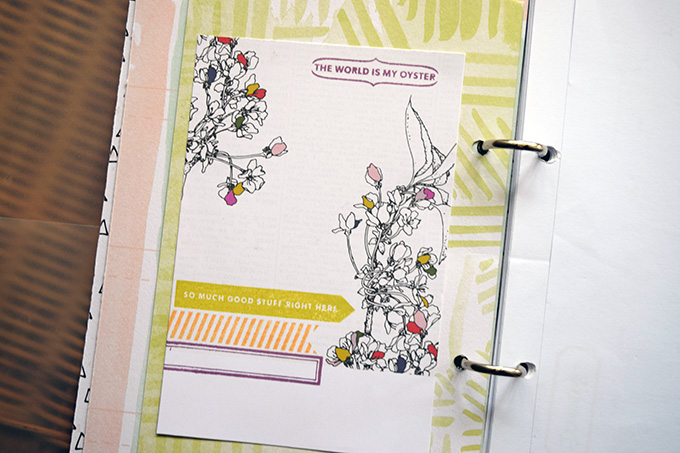 I loved using the Thrive collection, as well as having such a visual reminder of my goals for the year each time I use my planner, which (I hope) will set me on the right track to thrive in life this 2016.
How are you documenting or planning your goals for this year?
May 2016 be your best year yet, friends!
See you again next month,
Amelia
About Amelia
I'm a Singapore city girl who loves making memories and documenting the every day adventures. Some of my favorite things include laughing, riding roller coasters, crafty stuff, lists, and being inspired. If I could, I would spend all day going on adventures and being creative.