Hello dear One Little Bird Designs friends! Celine Navarro here with my first tutorial! So happy to be here and I hope you'll enjoy reading my blog post below as much as I enjoyed creating it!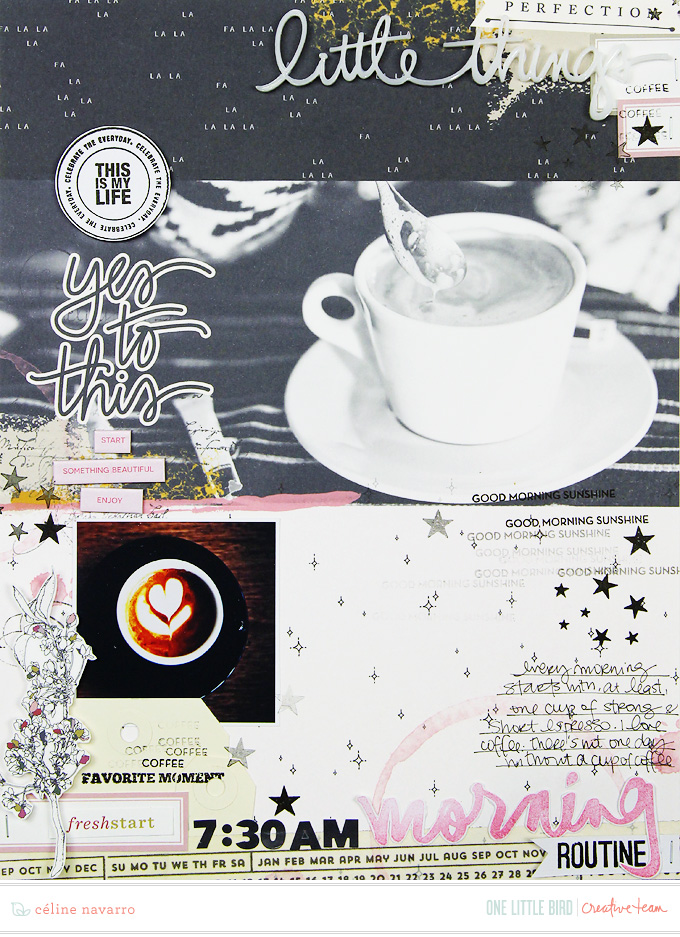 For this Hybrid Scrapbooking layout, I gathered a couple of favorite items, including stamps, stickers and white paper, and worked on my 8,5×11″ background in Photoshop, playing around with three different One Little Bird Designs digital kits : Thrive, Chestnutlane and Sugarcoated.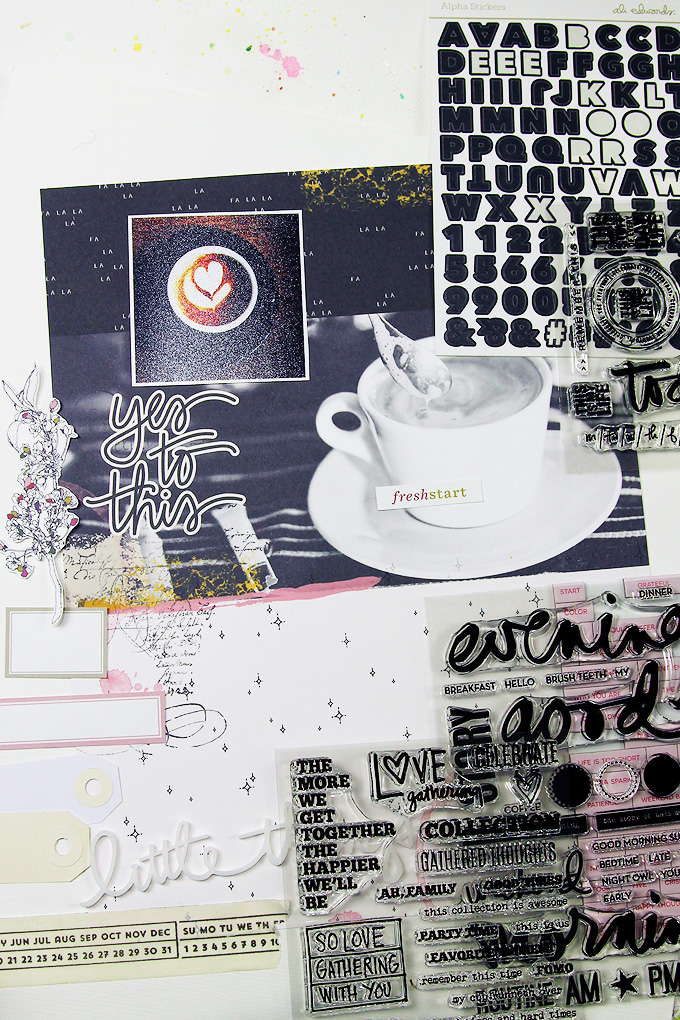 Once my background is ready, ie with a background using digital papers, a photo and a mix of digital embellishments, I simply print it on 8,5×11 white paper.
First, we're going to work on clustering elements in some parts of my layout.
At the bottom left, I added a few tags along with labels and glued a die-cut using foam tabs, in order to create depth.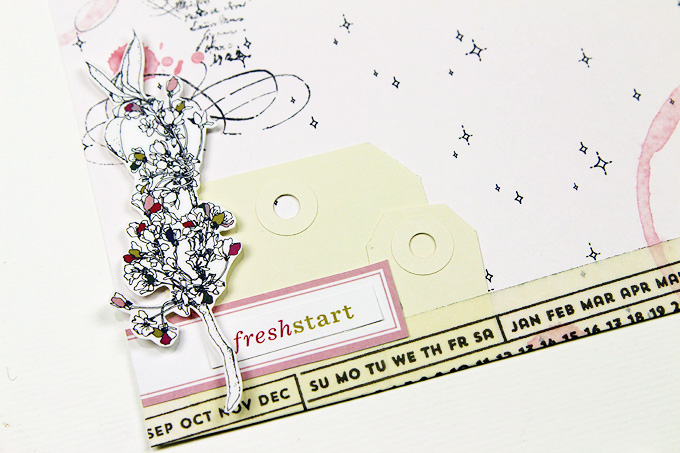 Then, some stickers were attached under my main title "YES TO THIS".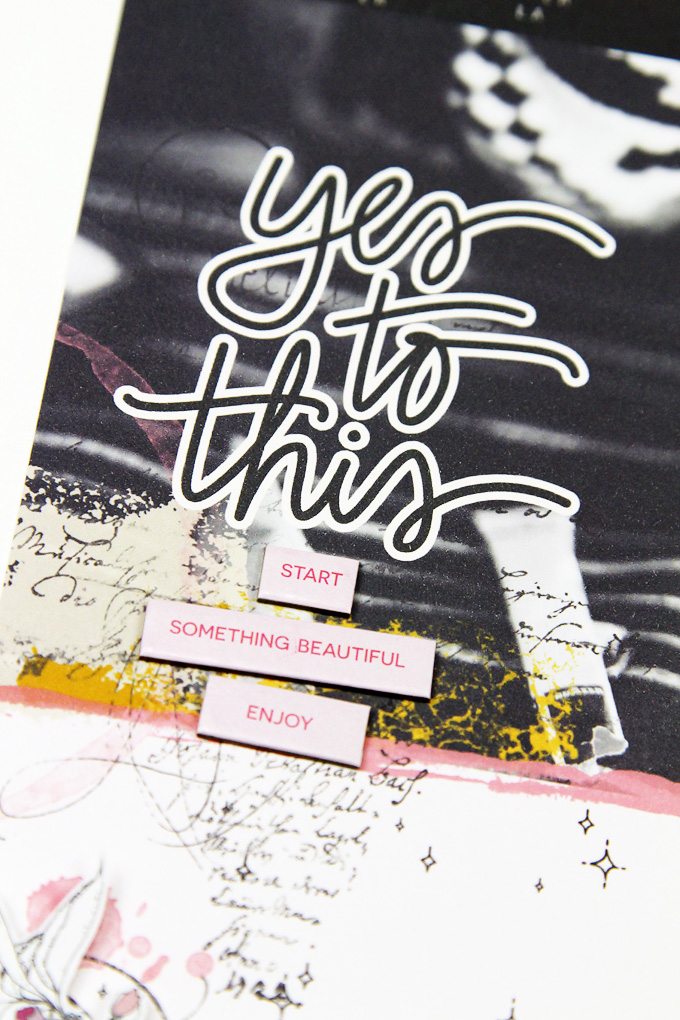 At the top right corner, gather a few labels and add an acrylic title to create depth.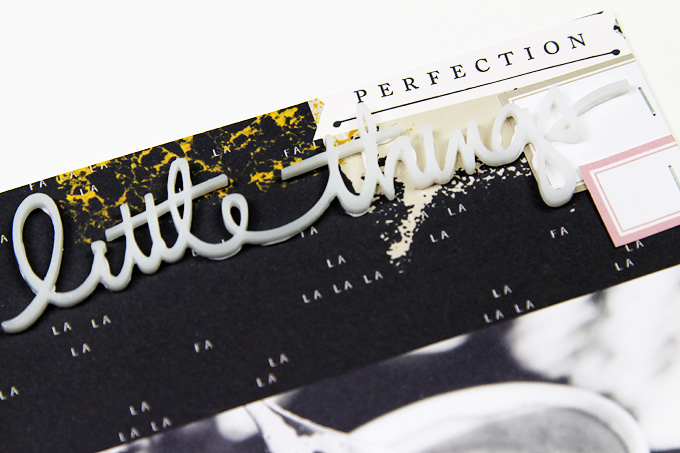 As my background is mainly with b&w papers and elements, I printed a 3×3″ color picture to add it to my layout.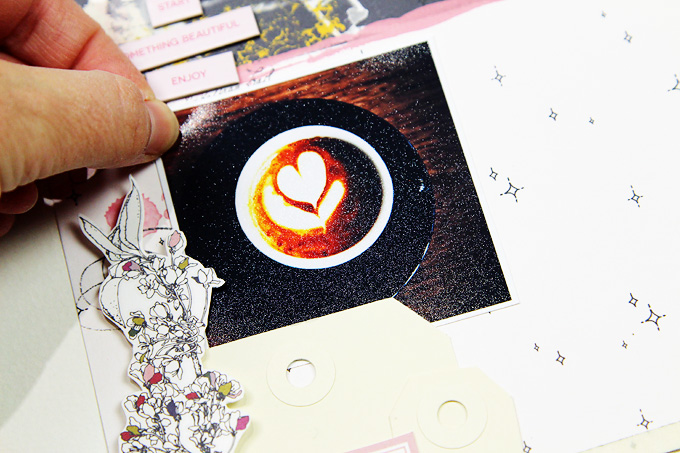 Add some stamps on your background, using black ink. You can also do some repetitive stamping to create like a word cloud.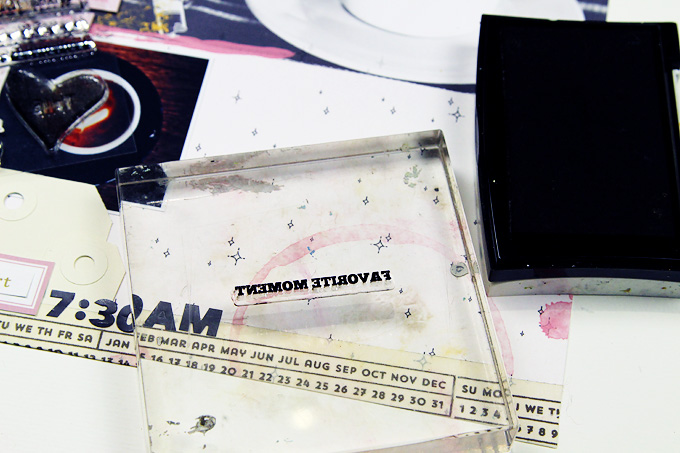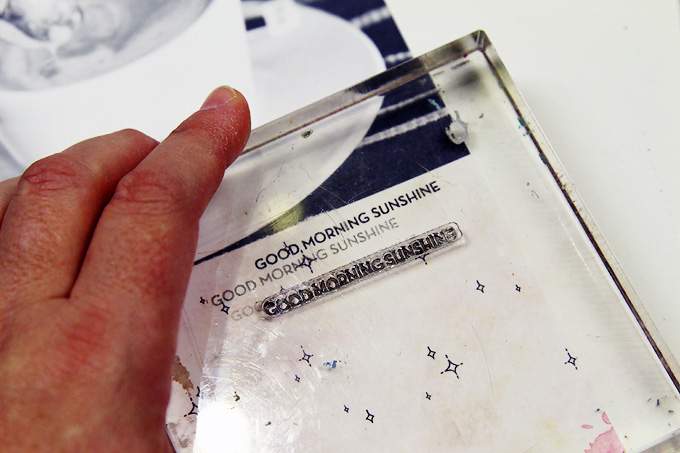 You can also stamp using pink ink.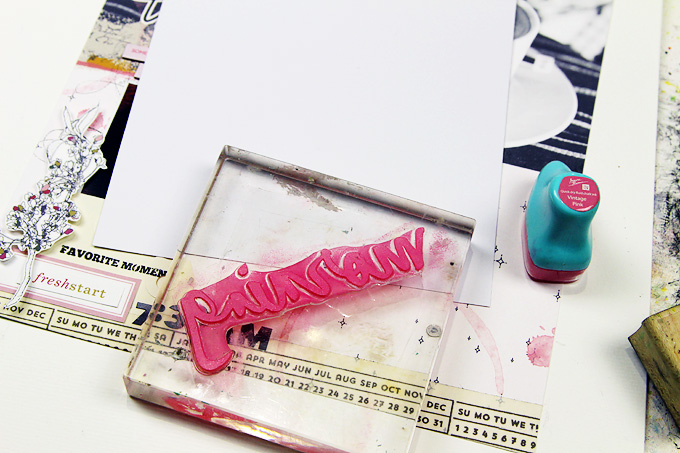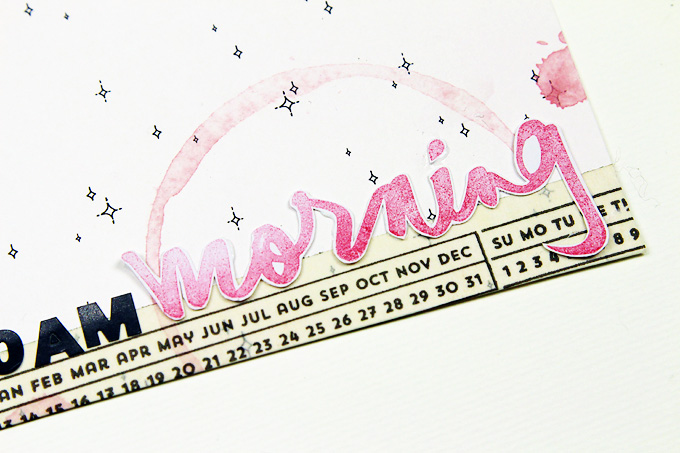 Feel free to mount some of your stamps with foam tabs.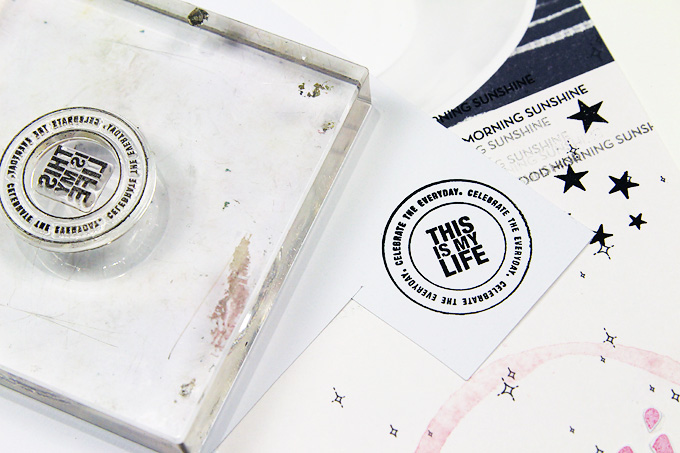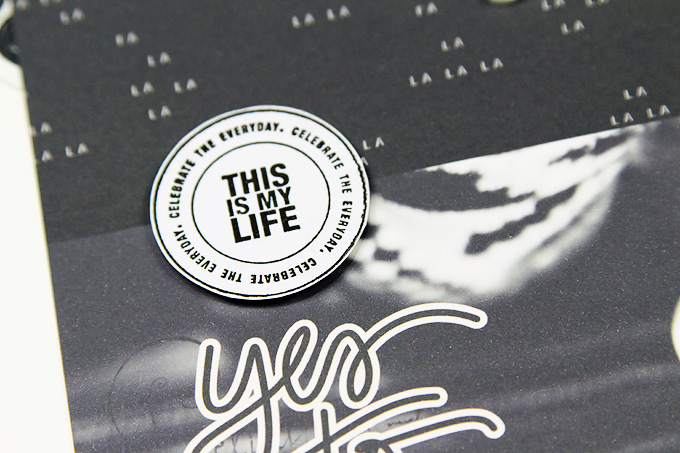 Your layout is done! The main key of being happy with a Hybrid Scrapbook layout is to be happy with your background in the first place!
Gather digital papers and digital elements you like, build your design but don't overwhelm it with lots of elements, as you will add physical products afterwards.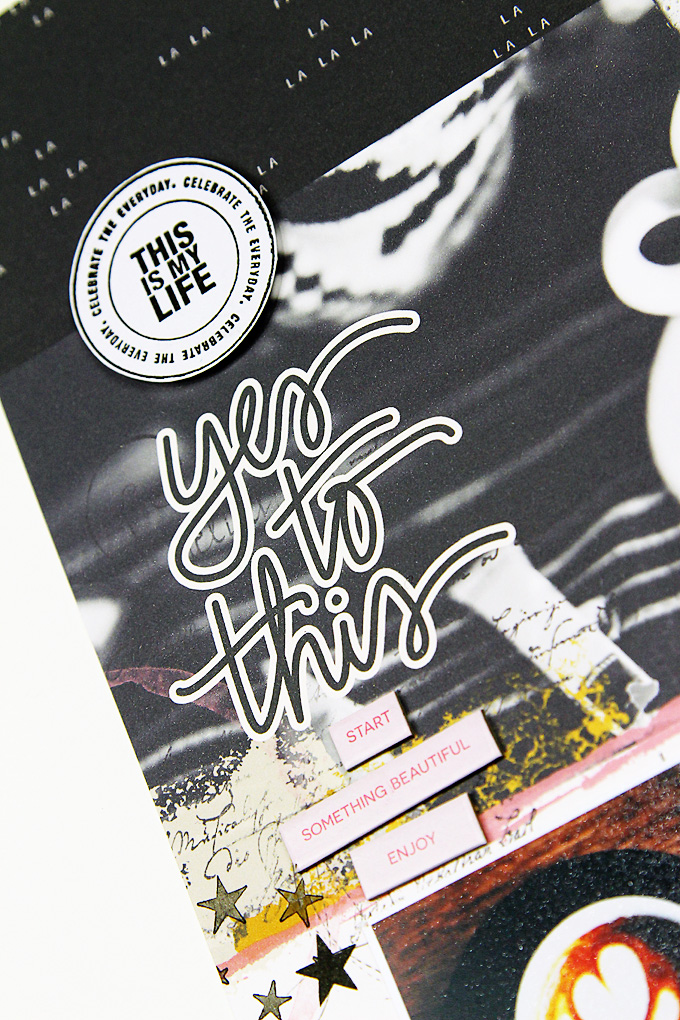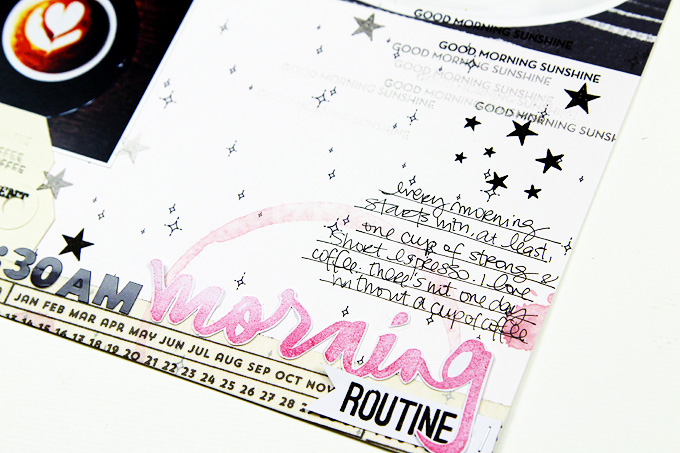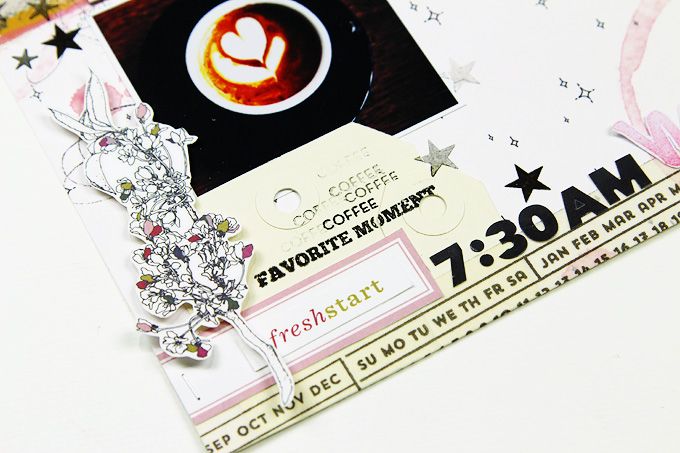 Thanks for taking the time to read this tutorial, feel free to be inspired and hope to see what you came up with!
About Céline
I'm a 34-year-old new mama to Salomé and live with husband, daughter and two cats in sunny south of France. I've been into documenting, creating, painting and doing creative things as my full time job since 2006. Blogging, swimming, YouTubing and candies are some of my favorite things ever!