Hello dear One Little Bird Designs lovers! Here I am with a brand new tutorial for you!
Have you always wanted to create a 12×12 layout including a 12×12 photo but don't have the printer? Well, I've got a trick for you in this tutorial! Let's get started!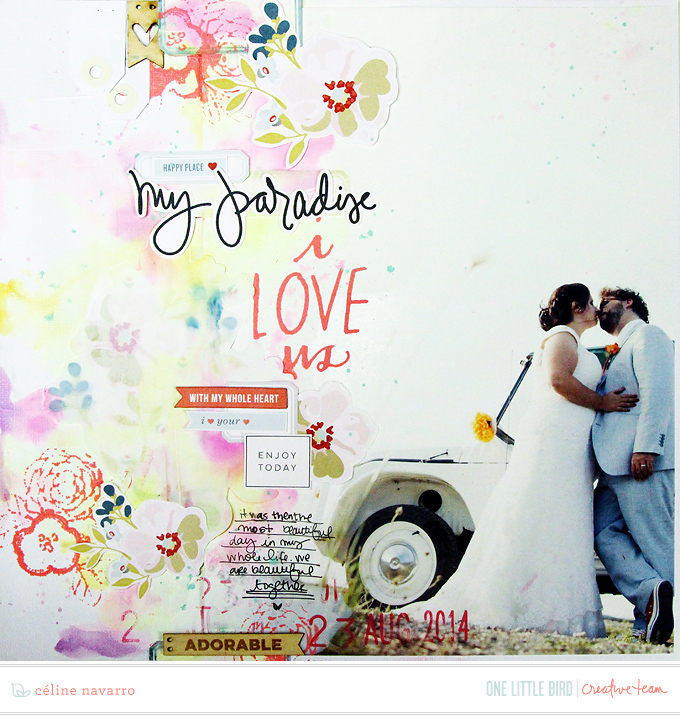 First of all, here are a couple of items you'll need to create such a layout :
a 8,5×11 photo with a white background
one 12×12 white cardstock
gesso
Screens + Acrylic paints
Watercolor
A brush
A printer
Scissor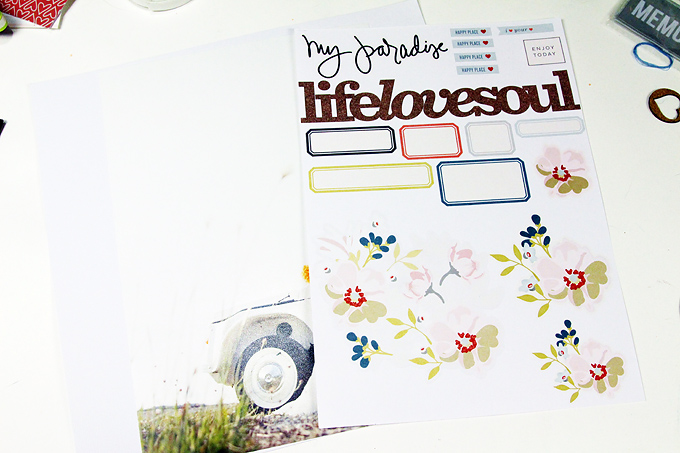 I printed a couple of embellishments on white paper in order to create my own paper embellishments. I also printed a 8,5×11 photo on photo paper, with a pretty light background (white or clear background would be perfect).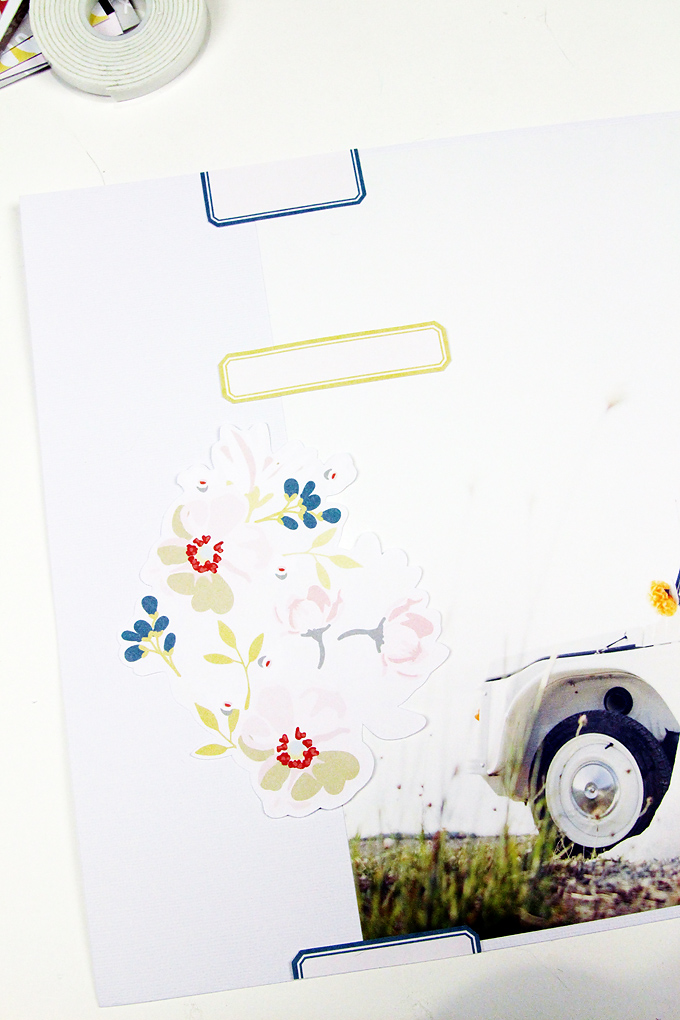 Glue some embellishments on your background along the edge where your photo and cardstock meet. This is where we'll begin to "hide" that edge.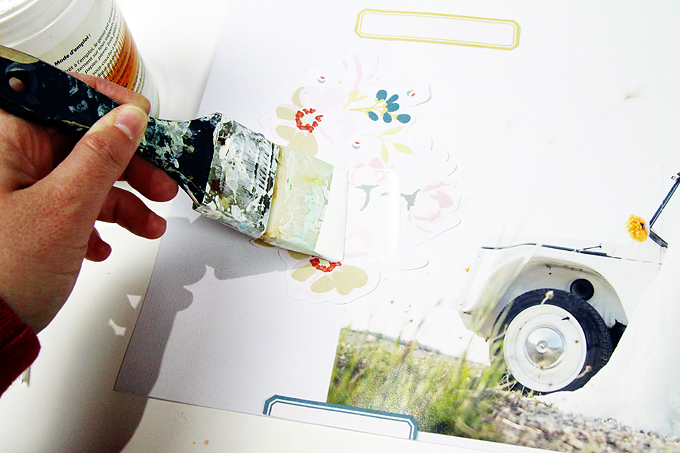 Using a gum brush or a regular brush, add a thin layer of gesso on top of your embellishments and be sure to cover your entire background (the cardstock portion). Take a break and let dry.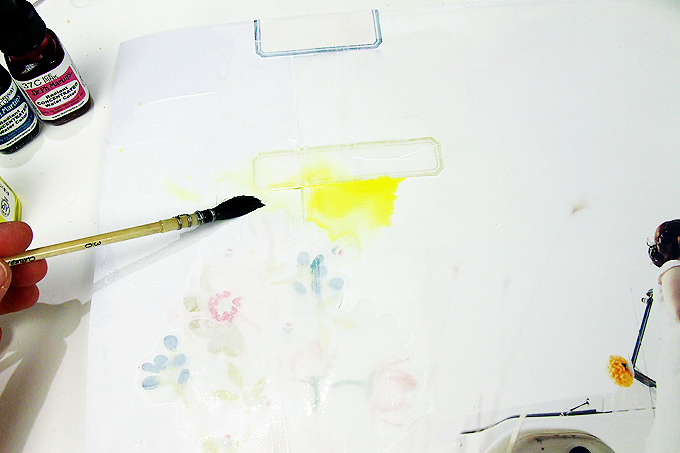 Once completely dry, grab a brush, mist some water on you background (protect your photo with a piece of scratch paper or a towel) and then begin to add some watercolors here and there. Just tap your brush to apply the color randomly, don't over think it :)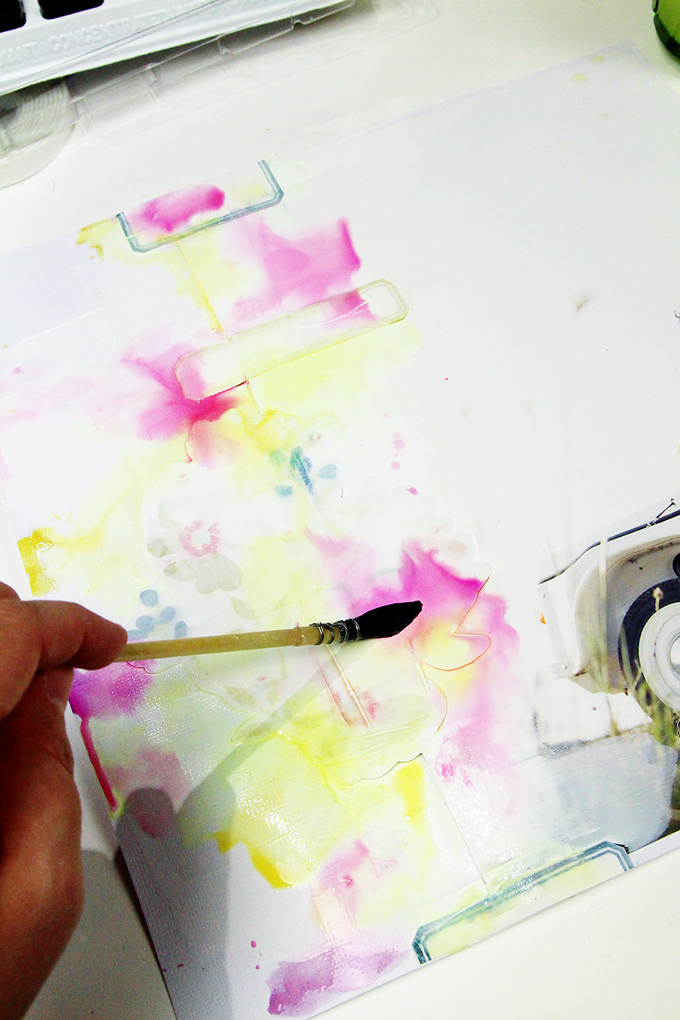 Add one color at a time, letting the colors wander and blend together.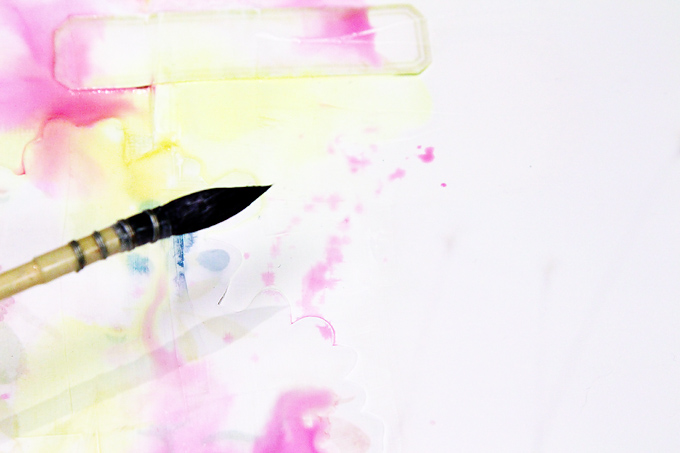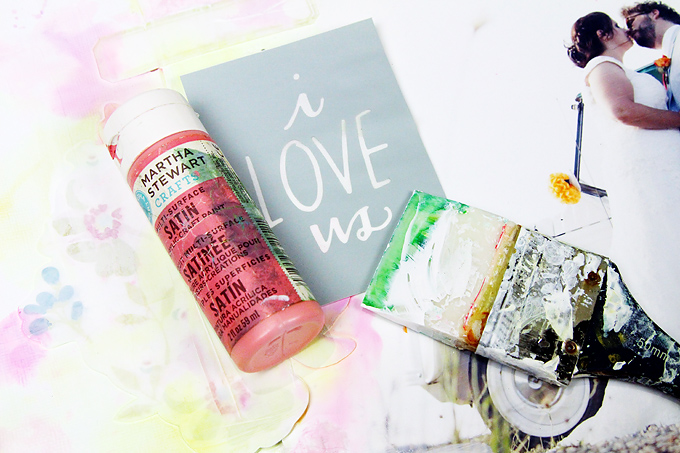 Once your watercolor background is dry, it's time to play with some silk screen stencils and acrylic paints! Give yourself permission to experiment. Get a little messy!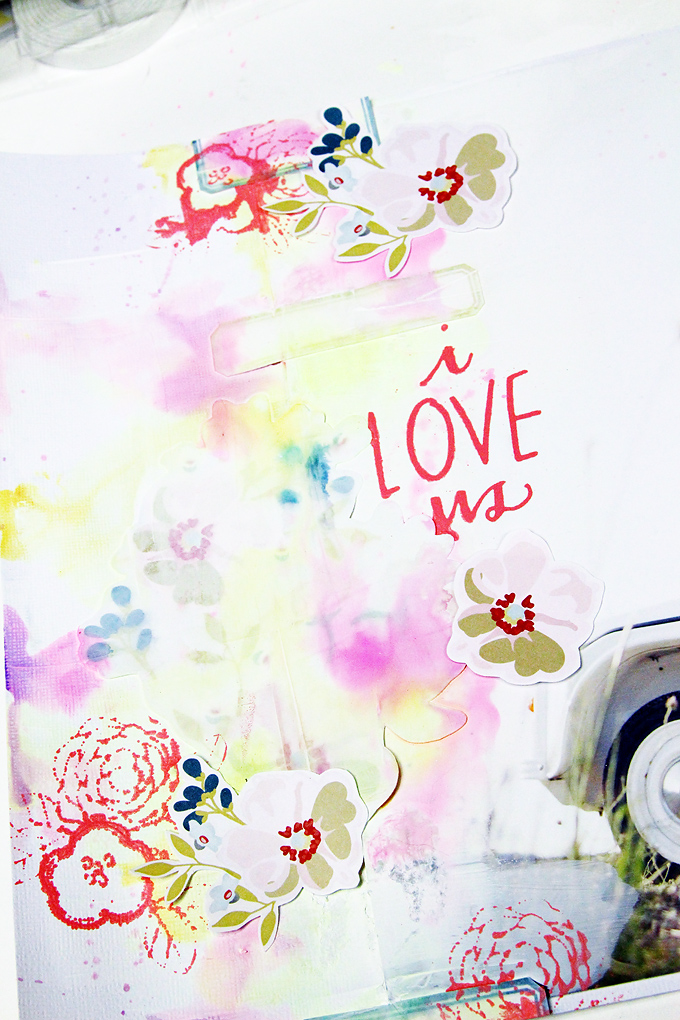 Fill in with a couple more clean embellishments, some acrylic stamps and your title and your layout is done! You've hidden the clean edge of your photo and created the illusion that it spans the entire page.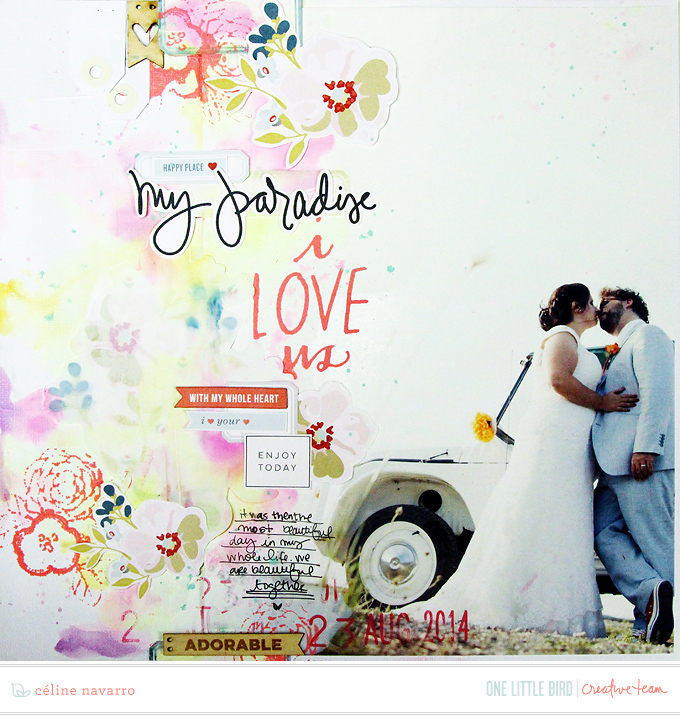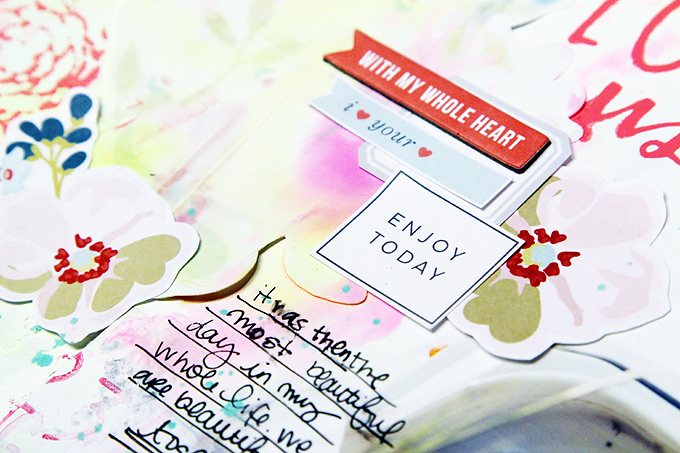 I hope you enjoyed reading this tutorial and were inspired to do the same! Can't wait to see what you come up with!
About Céline
I'm a 34-year-old new mama to Salomé and live with husband, daughter and two cats in sunny south of France. I've been into documenting, creating, painting and doing creative things as my full time job since 2006. Blogging, swimming, YouTubing and candies are some of my favorite things ever!