Hello! Today I will be sharing a super fun and easy project, gift boxes. These were so easy to make but look so nice and I know that I would love to receive one of these!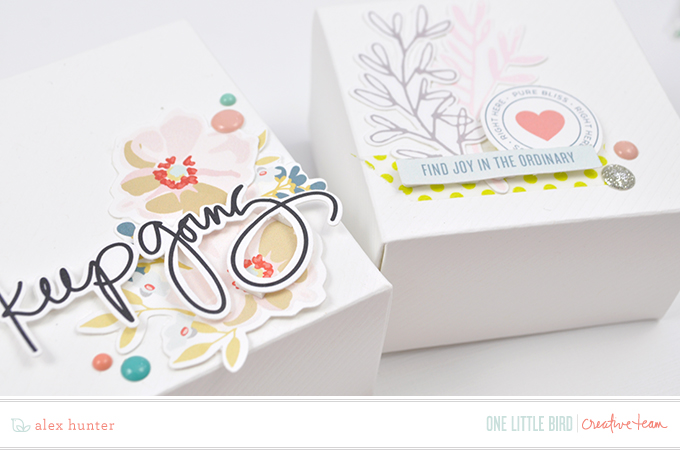 The supplies I used are my 1-2-3 Punch board, scissors, glue, enamel dots, One Little Bird printed element packs, and of course boxes. I used some textured cardstock to create my boxes but you can use any paper.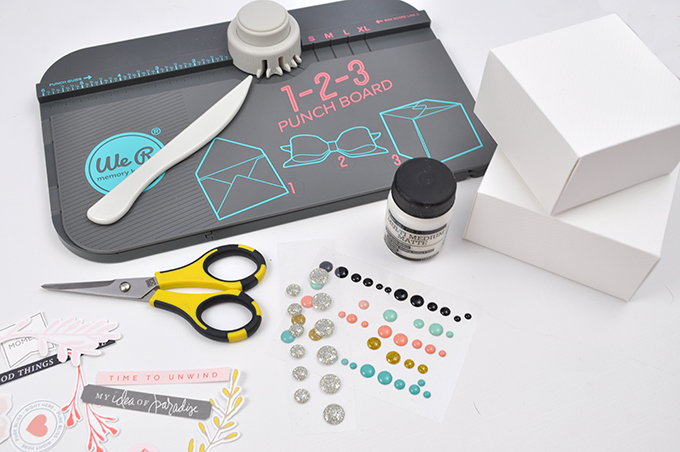 For the larger box, I really wanted to include these flowers from the Elysian element pack. I used three flowers to create a nice and layered look.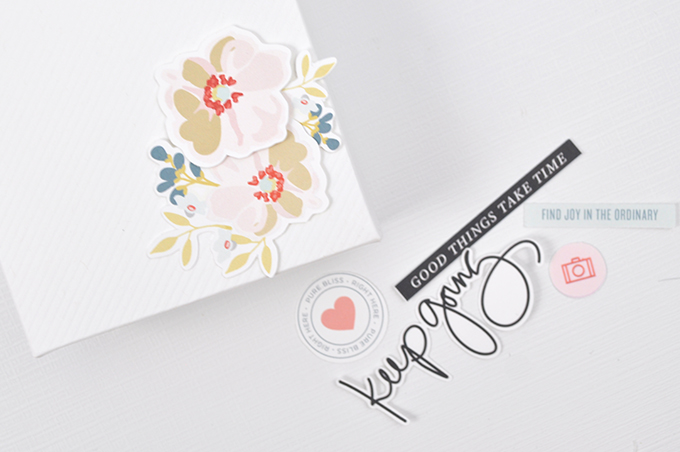 For the "keep going", I wanted to give it more interest by adding foam dots to the back of it. Since the words are so thin, I did have to cut the foam squares so they wouldn't show beneath it.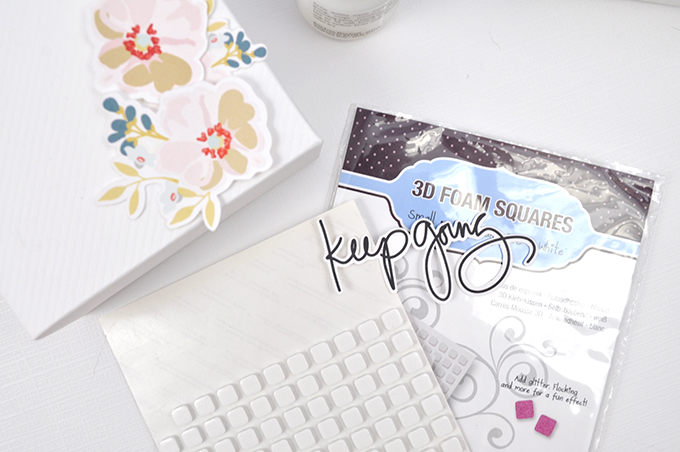 Here, you can see the finished box! Whether it is a box, card, or scrapbook page, I like there to be multiple clusters so I added another flower as well as a little banner. I added some enamel dots as well and I think they were a perfect finishing touch.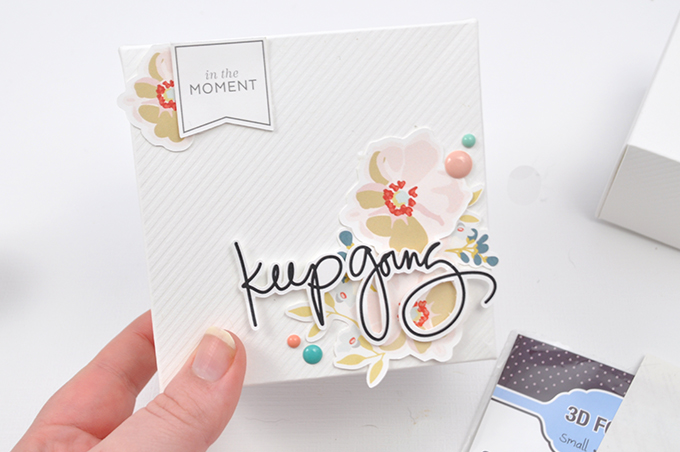 For the smaller box, I use the gorgeous floral/leaves from the Milestone elements. Since this box is smaller, there of course are less elements on it.
This box came together a lot quicker than the larger box for me and I love how it turned out.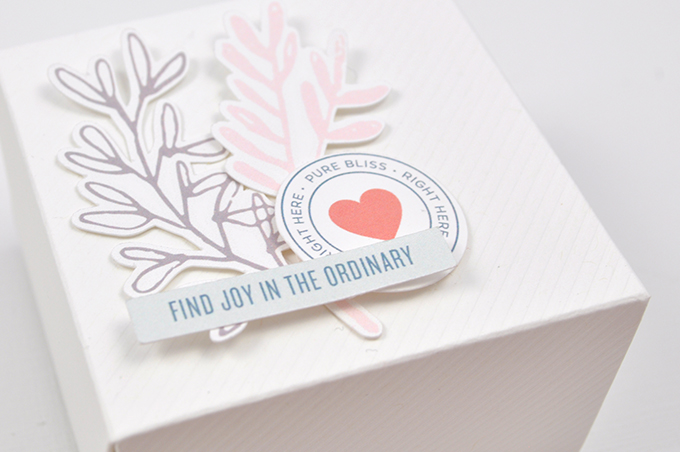 I knew I wanted some more color on this box but I didn't want too much on it. So, I grabbed a fun, green washi tape and added that to the box before glueing everything else. I love the color and it doesn't add too much bulk.
I decided to add a glitter enamel dot, which I have never used before, and I just love it.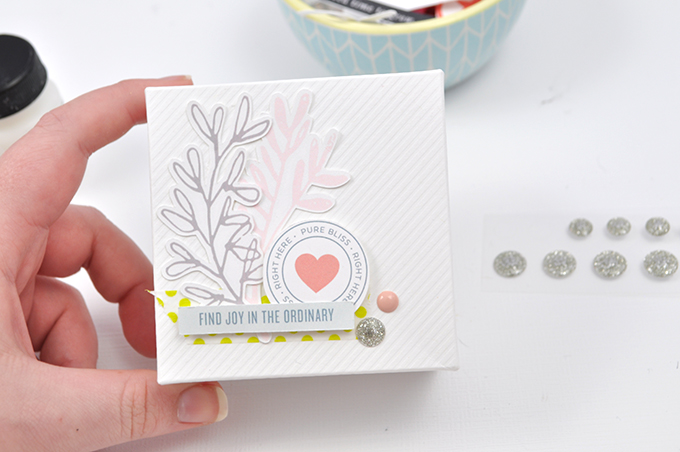 I hope you like both of these boxes and decide to try these for yourself! They were so fun to make and there are so many different looks you can create when using different element packs!
The elements I used were the Milestone elements as well as the Elysian elements.
About Alex
Hello, I am a 19 year old Scottish girl living in North Carolina. I scrapbook to remember the most important things in my life including my friends, family and my black lab, Clara. I also love lettering, card making and pretty stationary.