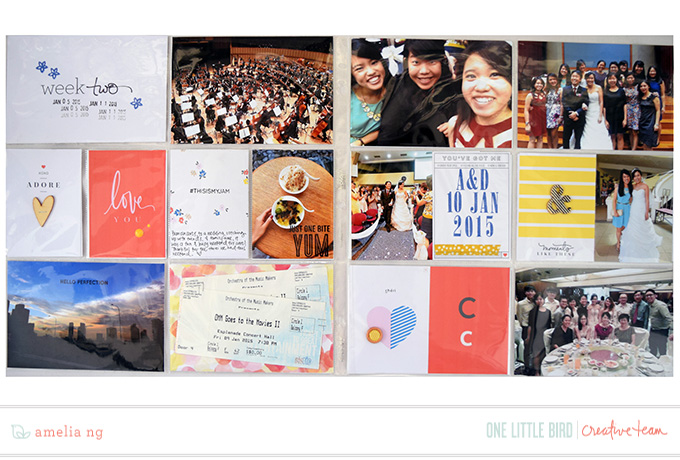 Hi One Little Bird fans!
I'm back to share another Project Life spread made with the Cheri journaling cards.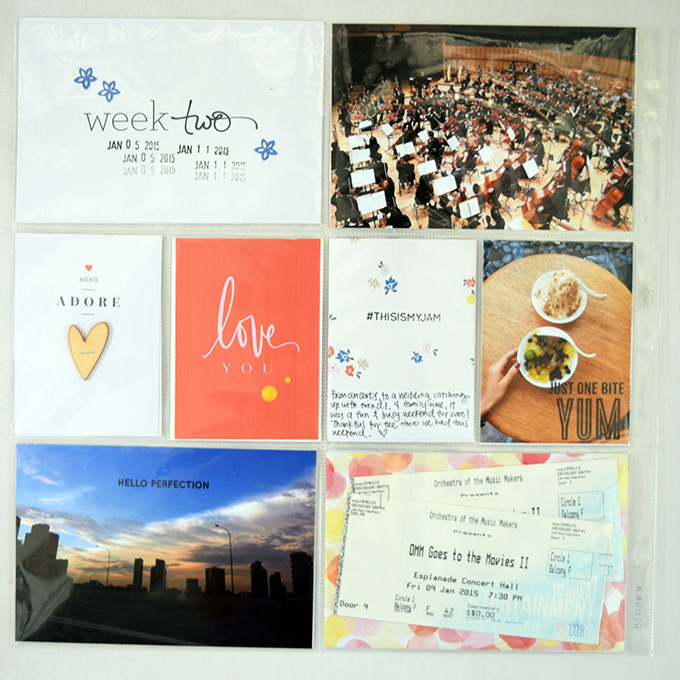 Initially, I wasn't sure how the bright colors would work with my photos. But in the end, they ended up being my favorite part of this spread as they captured the happy vibe/mood of the week as we celebrated a friend's wedding that weekend.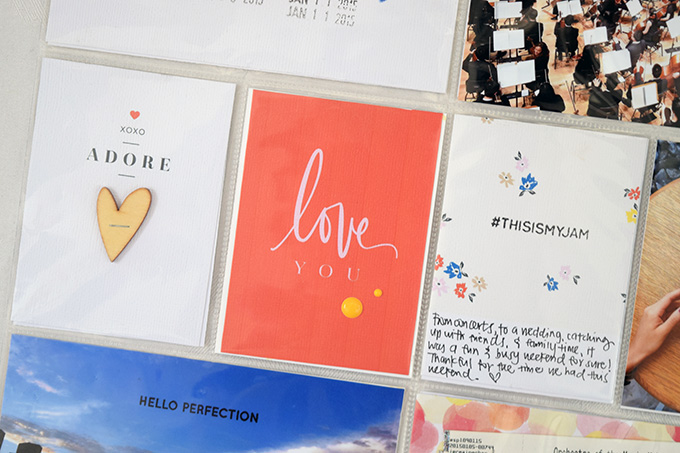 I picked up on the hues of reds, blues and yellows, and chose to stamp in a mix of blue and black ink, instead of just one ink color. I also added pops of yellow in the embellishments.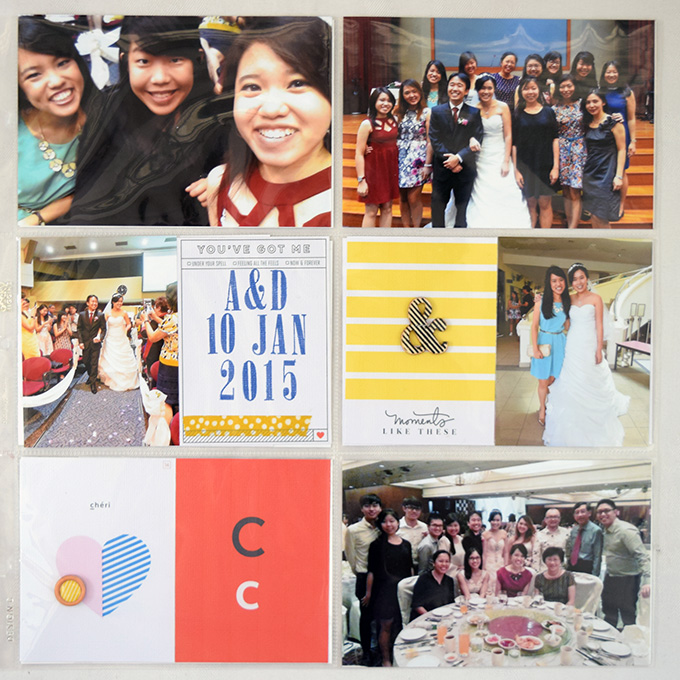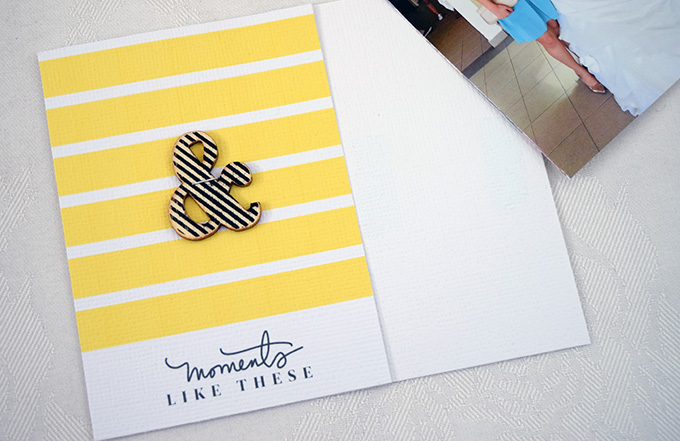 For the right page of the spread, I actually used a Design C page protector which has six 4 x 6 pockets. To get the middle row of 3×4 photos and cards to fit, I simply joined two 3×4 cards together with a scrap piece of white cardstock to make the 4 x 6 size, and did it twice (shown above)
Yay for quick tips and making things work!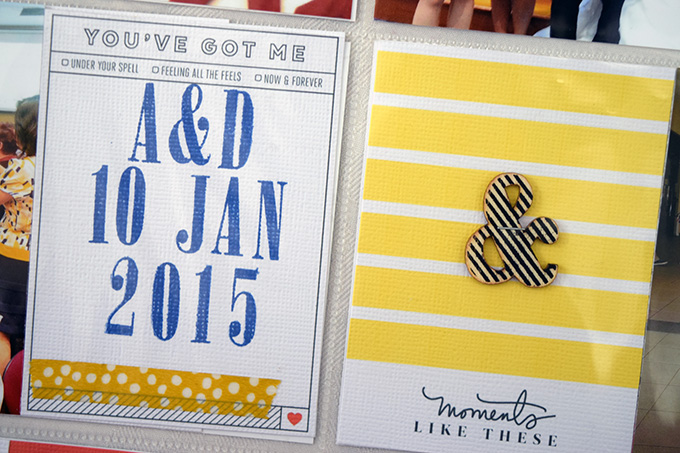 Again, going simple and using minimal embellishments with alpha stamps and wood veneers.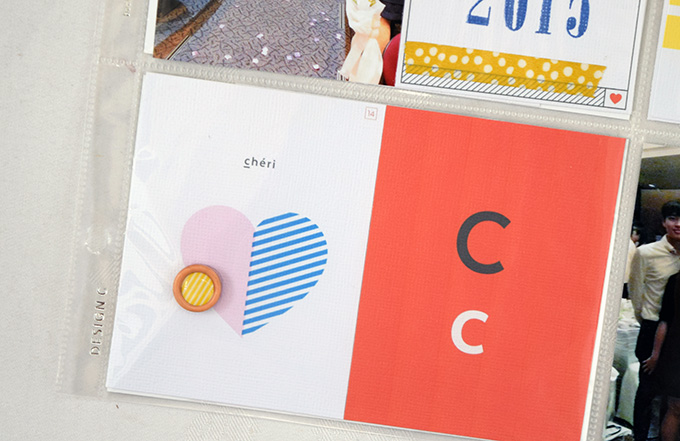 Love how these spreads are coming together so quickly with these inspiring products!
How have you been inspired to create?
Until next time,
Amelia
About Amelia
I'm a Singapore city girl who loves making memories and documenting the every day adventures. Some of my favorite things include laughing, riding roller coasters, crafty stuff, lists, and being inspired. If I could, I would spend all day going on adventures and being creative.