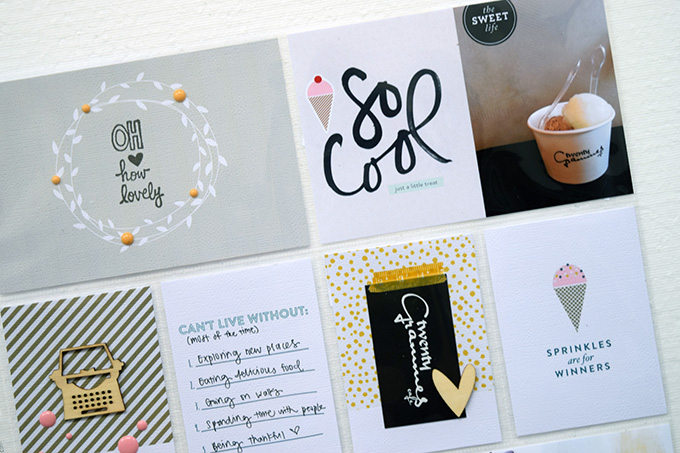 Recently, I've been experimenting more with hybrid scrapbooking, where I include elements from the One Little Bird kits onto my photos before printing them out.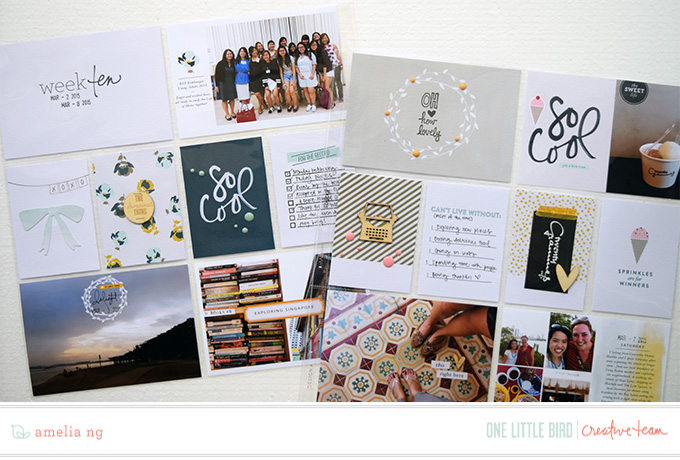 While I used to shy away from doing anything too digital, I've come to love the hybrid process where I add coordinating elements to my photos first before printing them out. It saves me so much time afterwards!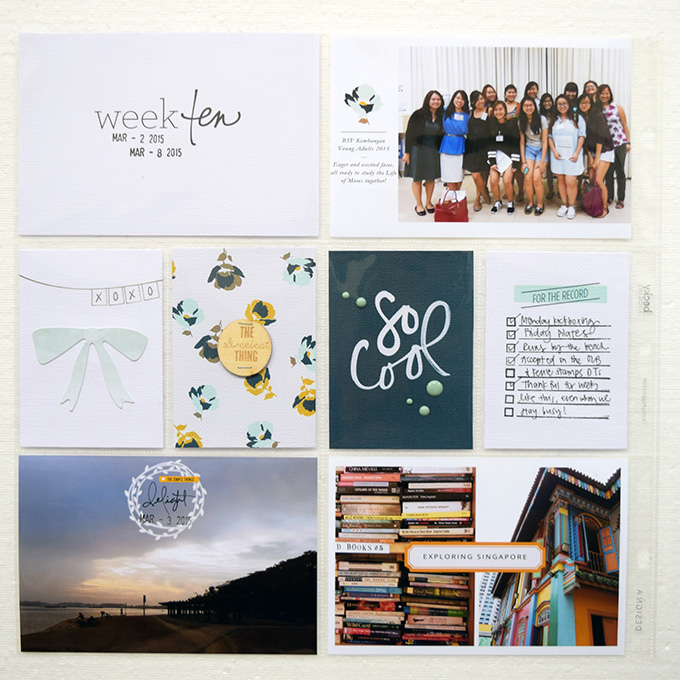 For this spread, I used the Scoop elements and journaling cards, which were perfect for this sunny week and one afternoon where we ate ice cream, amidst other fun activities from the week!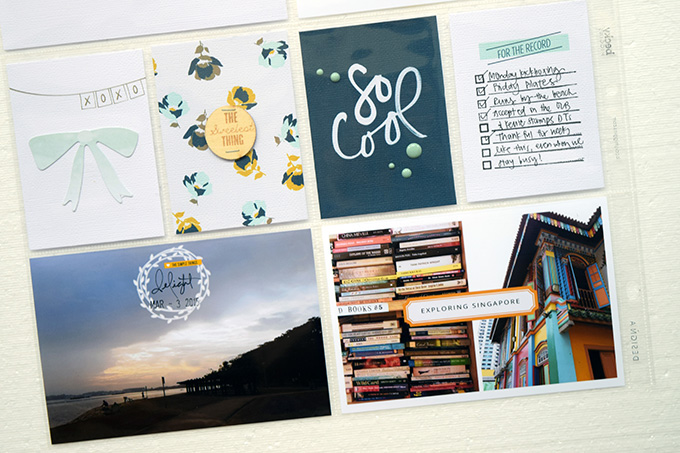 First, I added the elements onto my photos in Photoshop. Once my photos were printed, I finished off the spread with some stamping, wood veneer, paper die cuts, and enamel dots (which remind me of sprinkles!).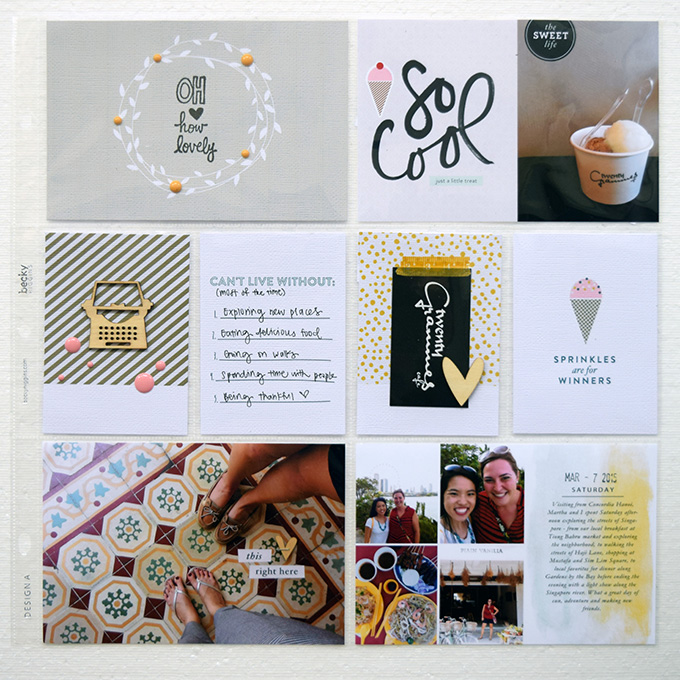 With the hybrid process, I don't have to worry about coordinating anything from my stash because all the guesswork is done for me. Once my photos are printed, I just need to slip everything into the pockets, add the finishing touches and call it done!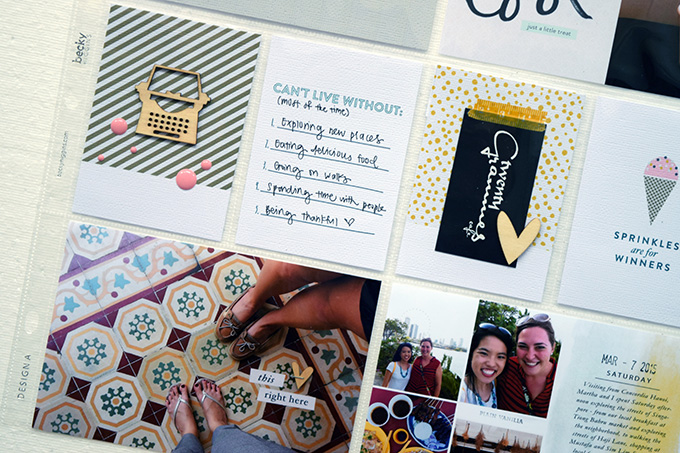 I hope this inspires you to experiment with new things in your creative process.
Until next time!
Amelia
About Amelia
I'm a Singapore city girl who loves making memories and documenting the every day adventures. Some of my favorite things include laughing, riding roller coasters, crafty stuff, lists, and being inspired. If I could, I would spend all day going on adventures and being creative.