And so we have arrived in August – did July just fly by for all of you, too? I always look forward to the arrival of August because a few of my uncles and cousins gather at my parents house for the first week of every August, and it's always a time filled with laughter and love. It's dubbed the annual "fishing weekend", technically, because some fishing does take place. But you can only fit so many people on a boat, so there's also a lot of eating, storytelling and games back at the house, too. It's one of my favorite weeks of the year. I even caught five fish this morning, you guys! I've been busy!
I made sure to rush home for a bit this afternoon, though, to share some product news with you! Today I've added three new products to the shop – the Roam collection of papers, elements and journaling cards. It's a collection that centers around travel and adventures of all kinds, which is one of my favorite themes in memory keeping.
All of these new products are on sale through the weekend, of course! There's a special offer for newsletter subscribers, too. Read on for all of the bundle details and inspiration from the amazing Creative Team.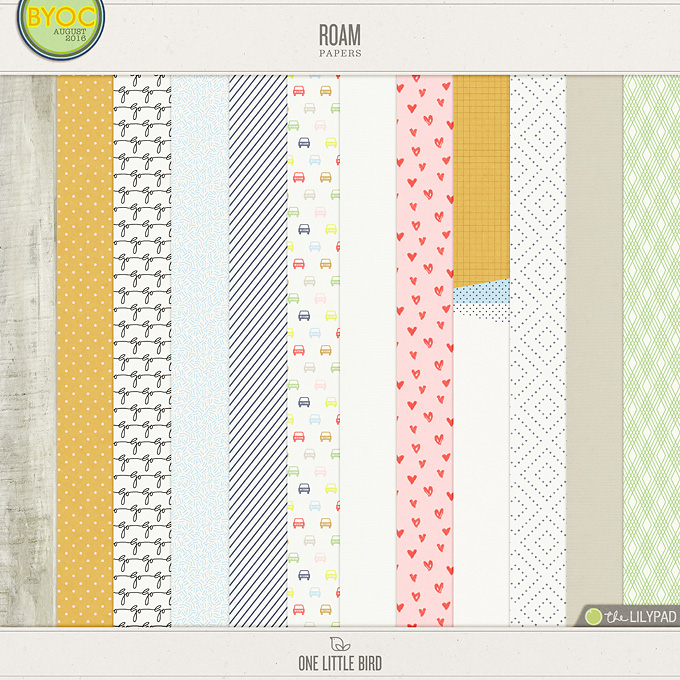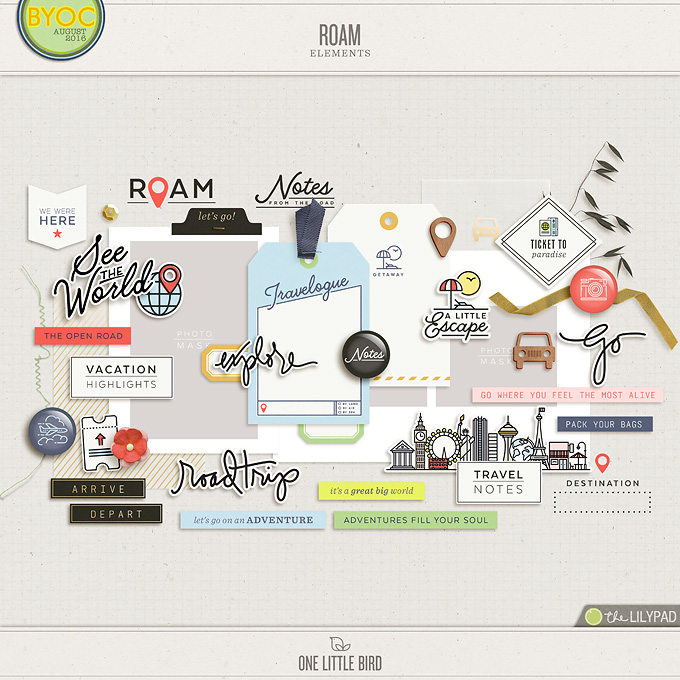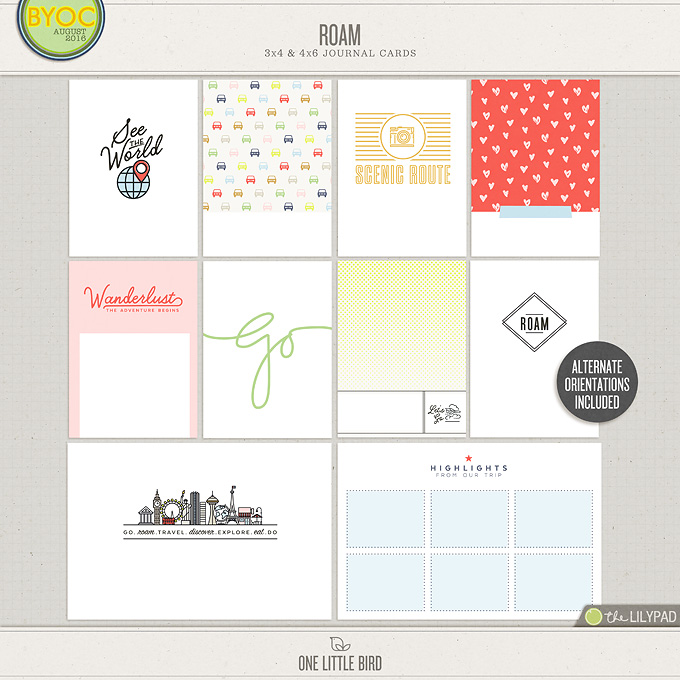 Save 20% On These New Releases
All of the products in the new Roam collection are 20% off through August 7, 2016. Cage Liner subscribers also have access to an exclusive subscriber bundle for a limited time. See below for details!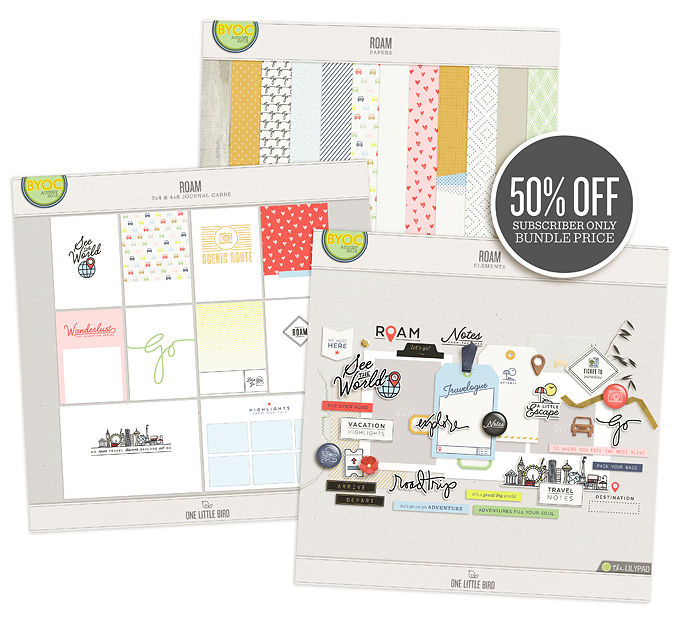 Cage Liner subscribers can check their latest newsletter for access to an exclusive subscriber bundle at 50% off for a limited time. Not yet a subscriber? Subscribe Here for a link of your very own. Offer ends August 7th and cannot be combined with any other store offers or coupons.
Creative Team Inspiration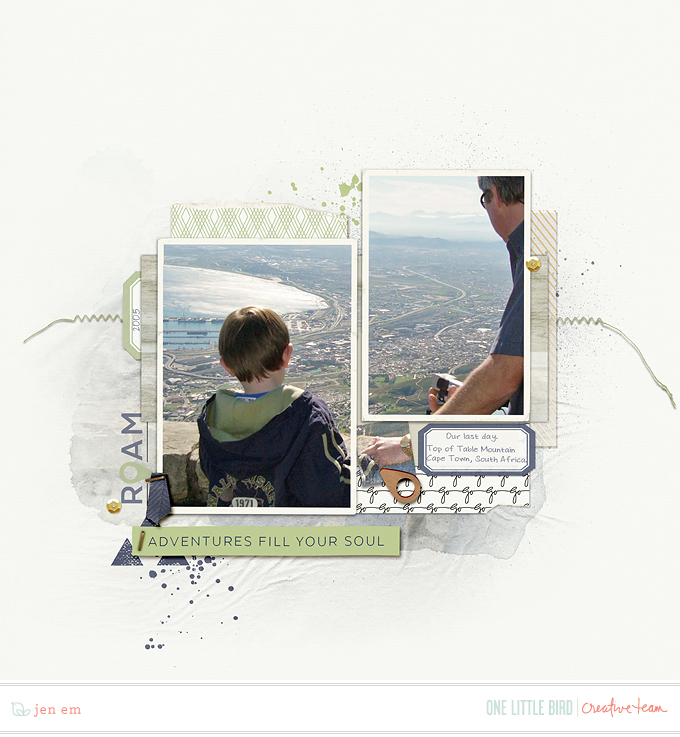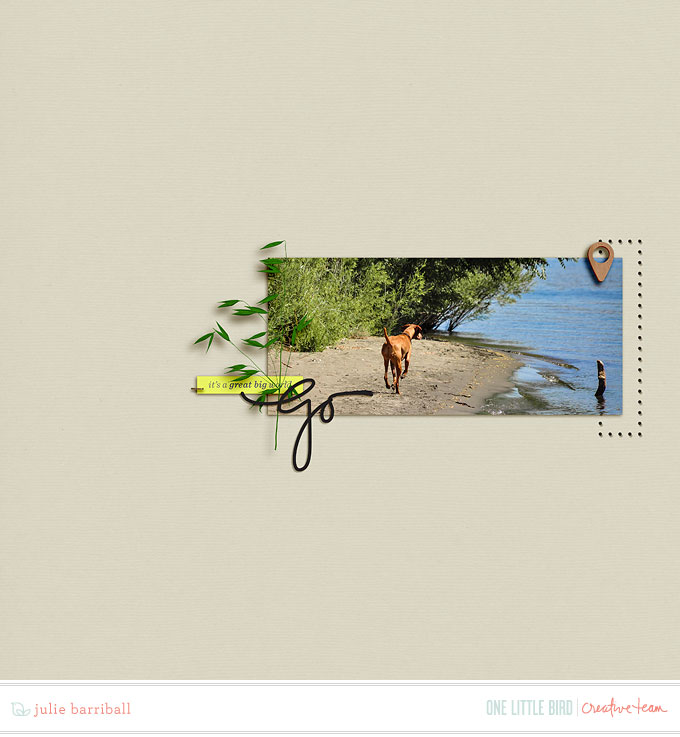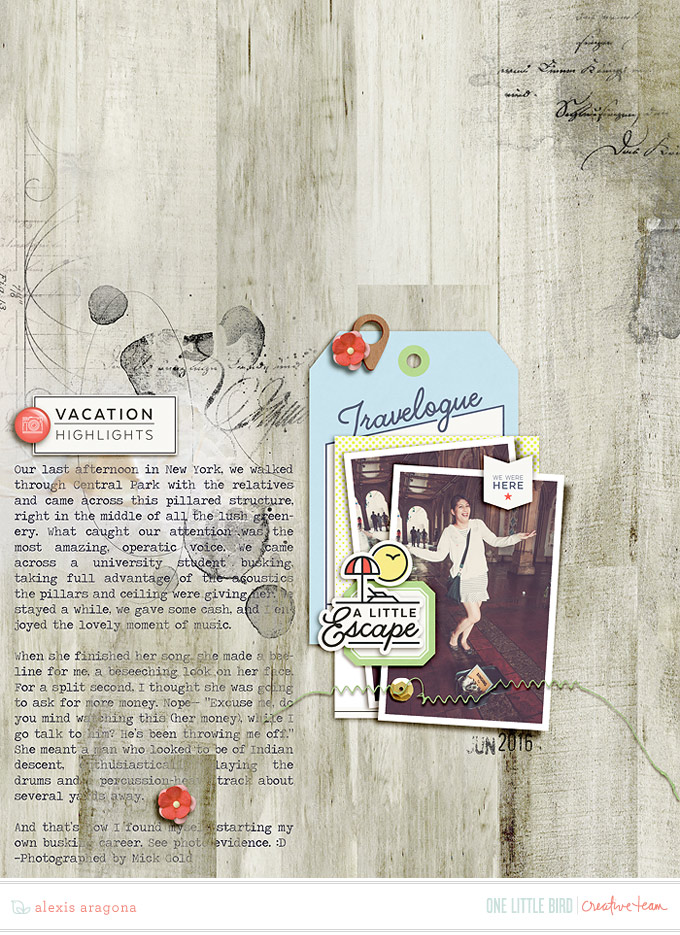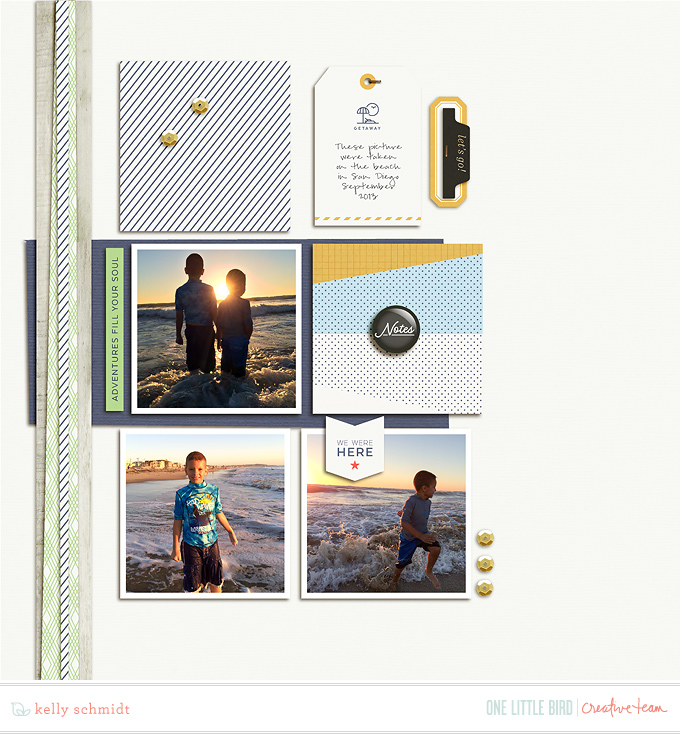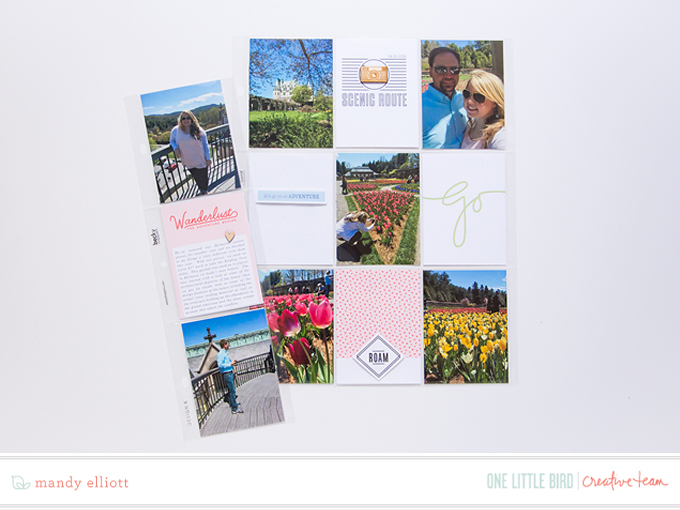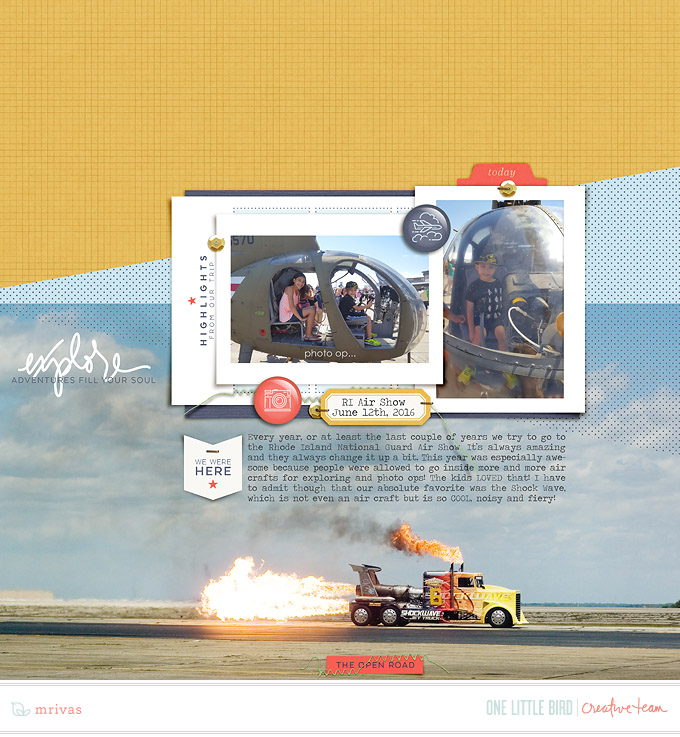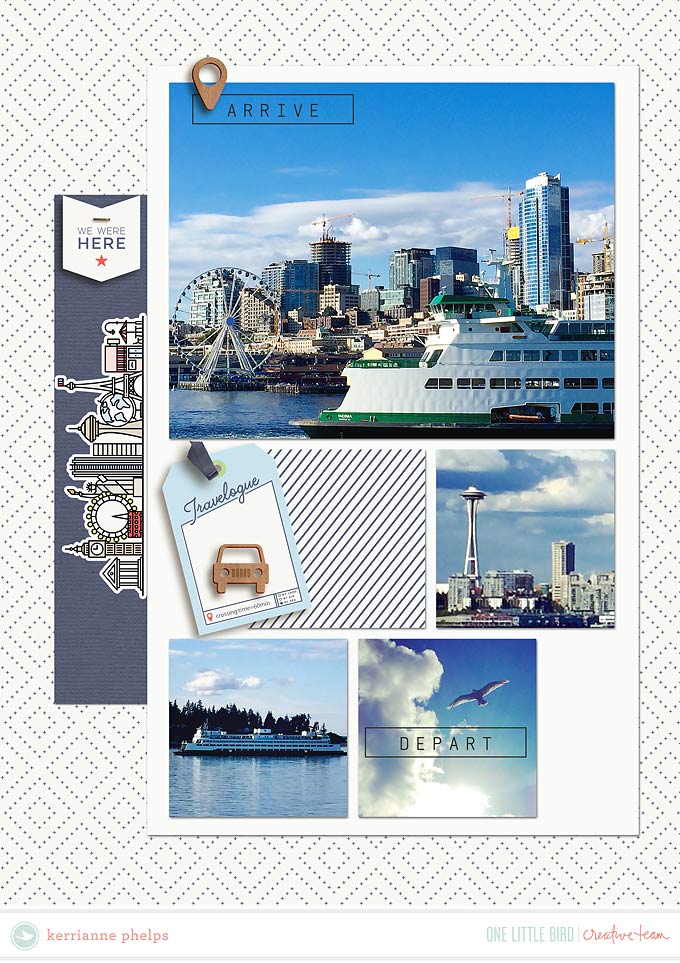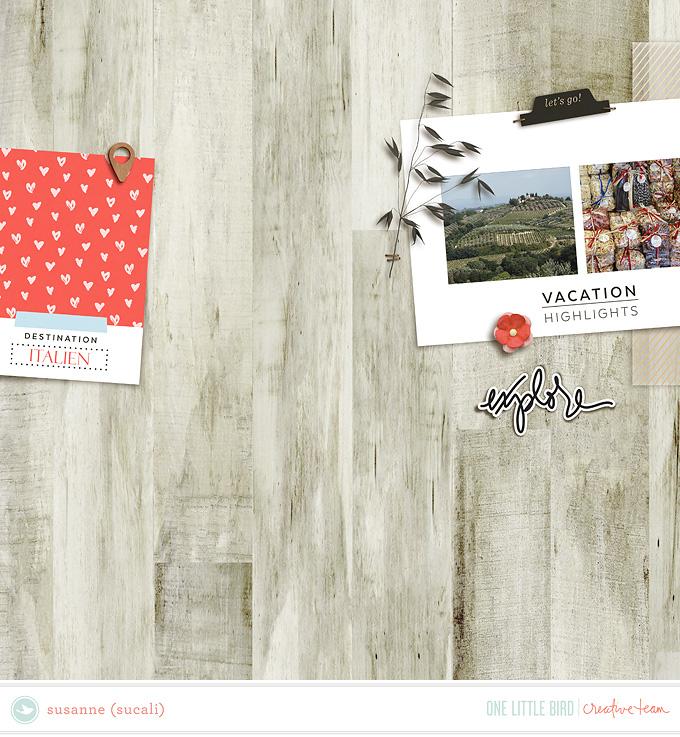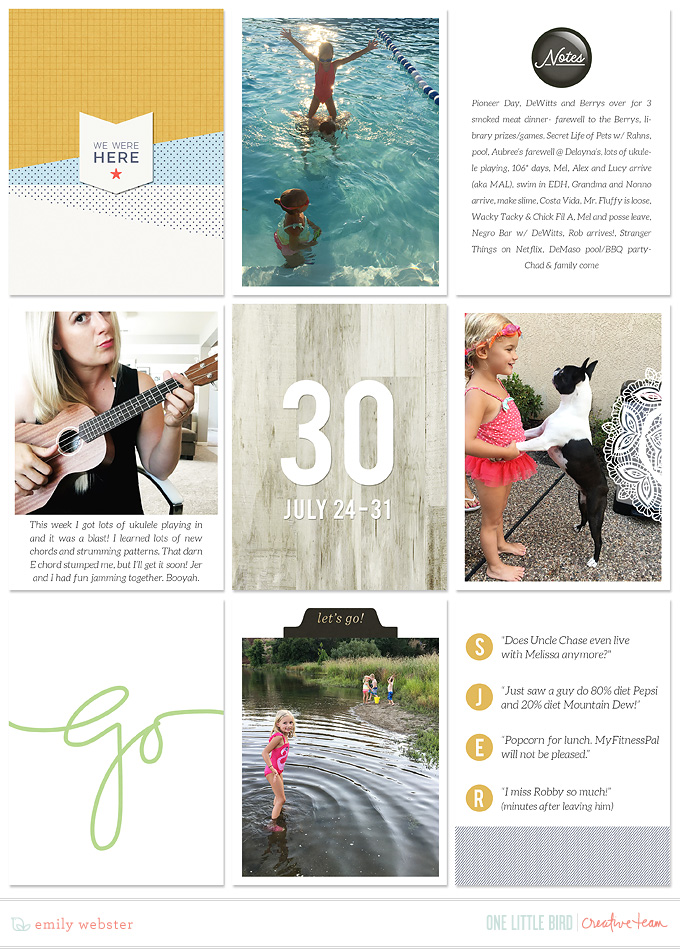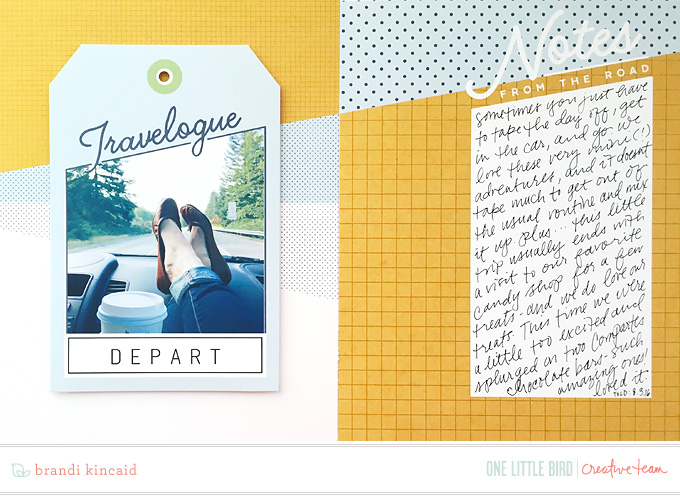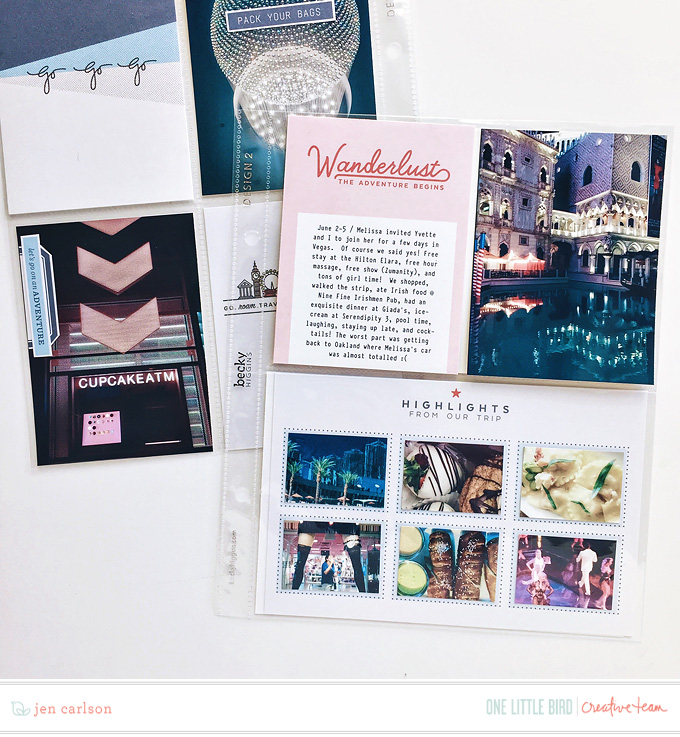 Have a great weekend everyone. ♥