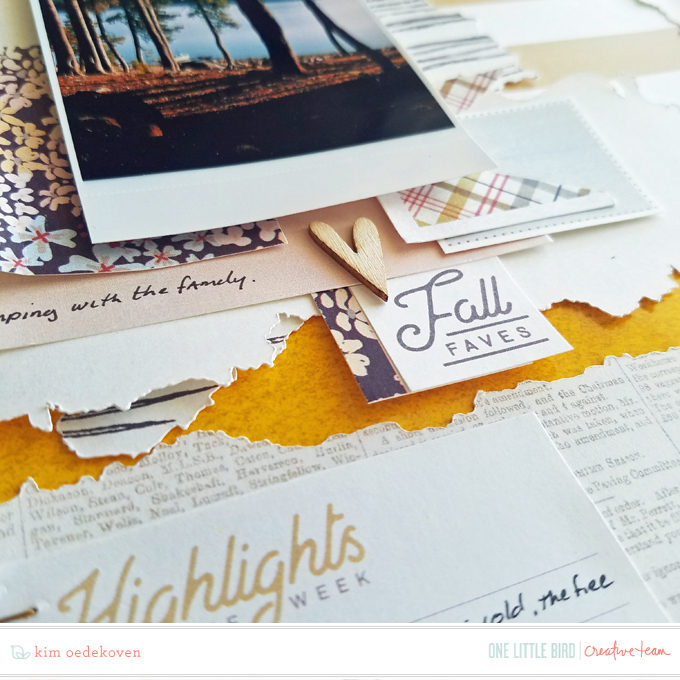 Thanks so much for joining me here! I'm super stoked to show you what I've been working on this month using Peppermint's awesome designs!
My first project is a double 8 x 10 layout.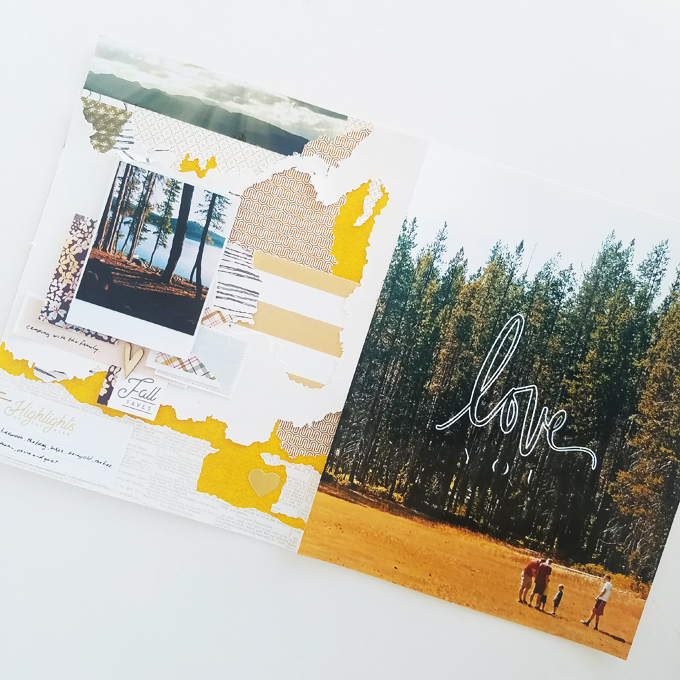 Using the Cheri collection, I overlaid and centered the 'love you' over my main picture.
Then I broke the same picture into sections in Photoshop and saved them as PNG files. Then I used my electronic cutter to cut those traced sections using printed Honeycrisp Papers, and layered them accordingly with the Turning Leaves journaling cards and two additional pictures.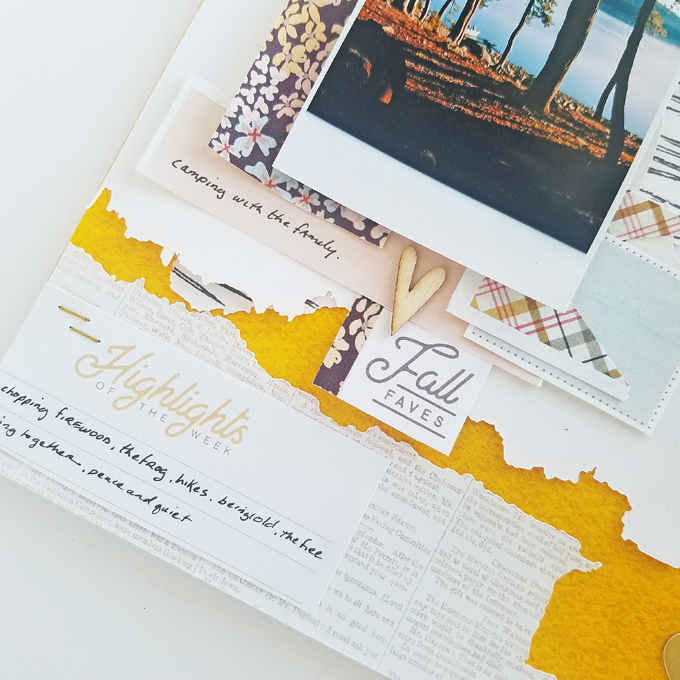 My next fall endeavor is made with more Turning Leaves journaling cards and additional word art.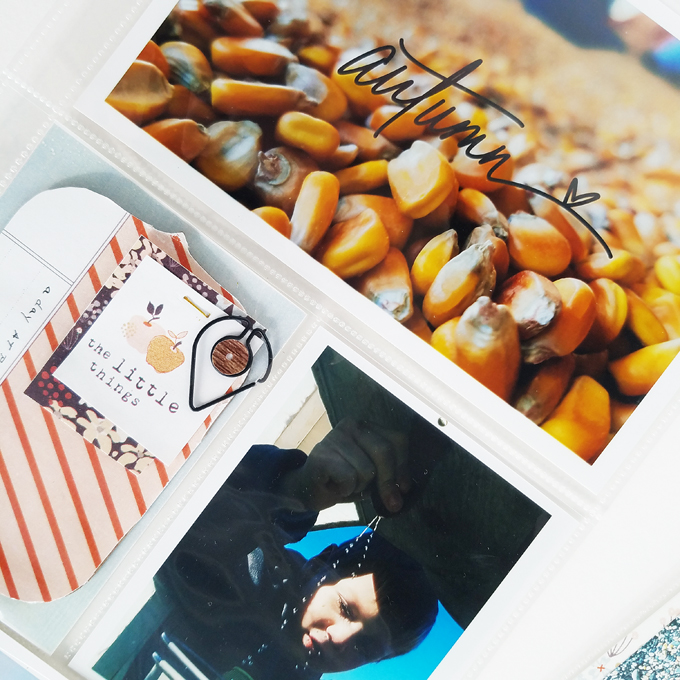 A trip to the pumpkin patch made a great backdrop for my hybrid spread. I attached a journal card to a wood veneer shape, and added little bits paper and clip to complete the card.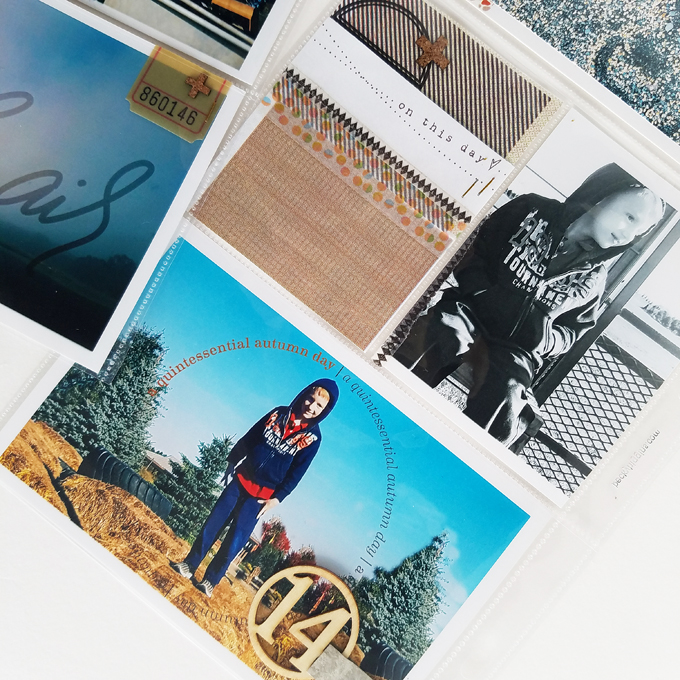 Layering of textural elements adds to the simplicity of each picture without making it too busy. Washi, wood veneer, stamps and staples complete this corner of my 6 x 12 layout.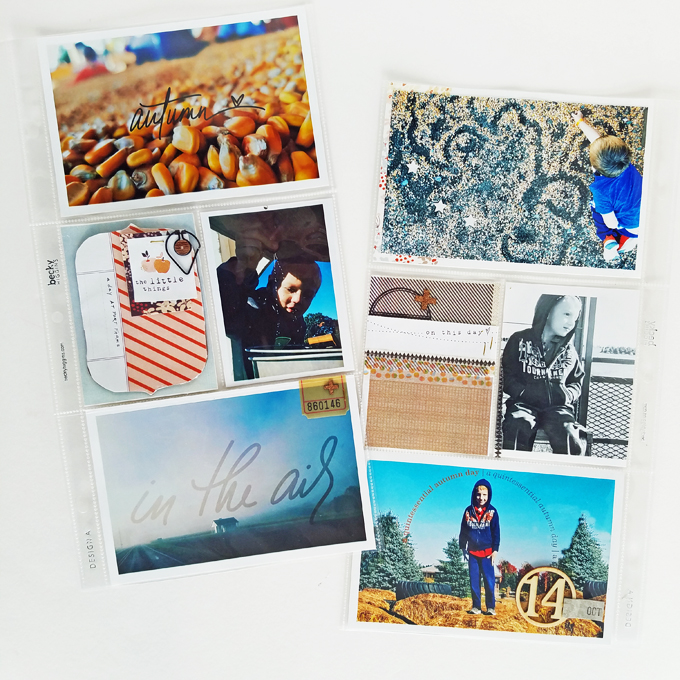 Digital stamps around Luke and above the strawberry hut on that foggy morning, draw your eye in but don't take away your attention to the composition.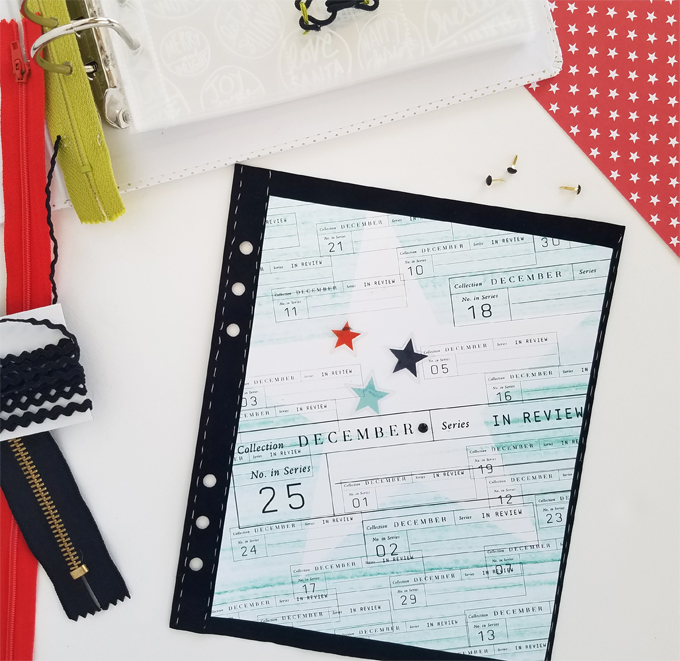 Yes!!! December is right around the corner so I'm setting up my title page for #decemberdaily using a 6×8 December magic journaling card cropped on an angle and floating December in Review digital stamps.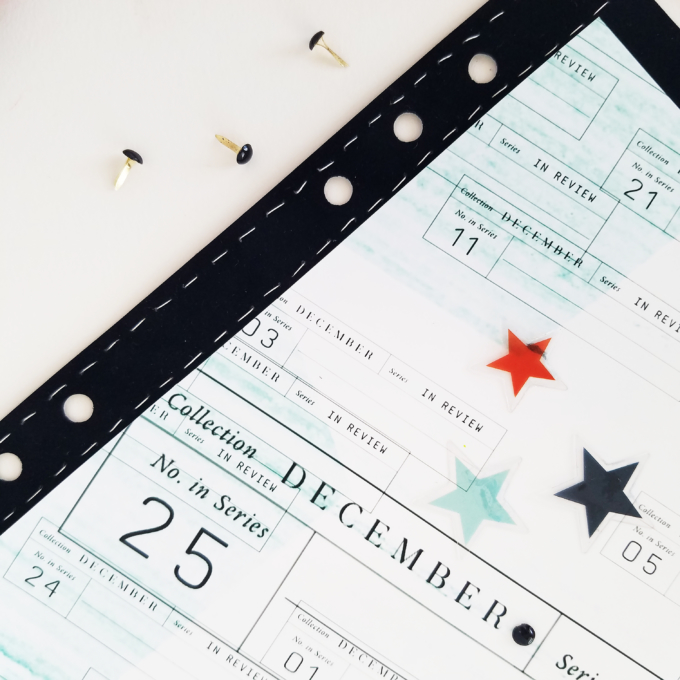 Originally a fiber arts teacher, I always try to incorporate some dimension of textile into my designs. This time I stitched vertical lines onto black velvet paper, mimicking the seams on a Project Life sleeve and just punched holes to include this page in my album.
Thanks for stopping by!
XOXOXOXO
-Kim
About Kim
Kim is a 40 (Akkk!) year old mother to 4 sporty, smelly and sweet boys ranging in the ages of 4 to 16 and lucky enough to be married to my favorite person in the world who lets her be a stay at home mom. When not doing laundry, this ex-fiber arts teacher loves memory keeping by scrapbook and pocket pages and to creatively plan to make sure she doesn't routinely forget someone at some sports practice – or any other school function.
Save
Save
Save