As of this writing, we are only 6 weeks from Christmas. I had to take a minute to let that sink in. Eek!
Each November, we dedicate one weekend to the release of Document Your December (DYD) products at TLP. These products are designed to help you document the holiday season – whether that's in a dedicated December album or incorporated into your everyday memory keeping.
There's no denying that I love neutral holiday products in my own projects. I usually find that my photos are extra colorful over the holiday season, and neutral products provide a nice backdrop for those. In the shop this week, you'll find three new products in the shop that I have designed with holiday projects in mind – the December In Review Journaling Cards + Overlays, December Magic Journaling Cards and December Wonder Journaling Cards.
You'll save 30% on these new products through the weekend, along with all PAST Document Your December products. Hooray for holiday storytelling!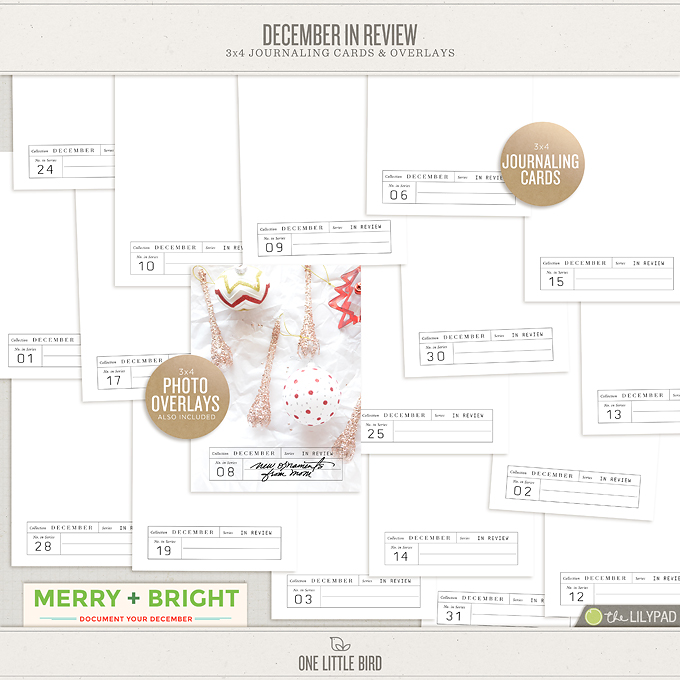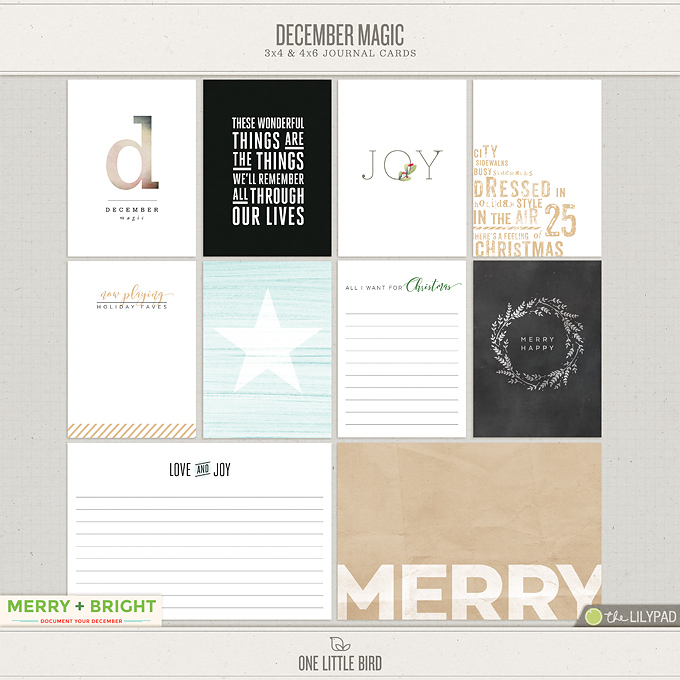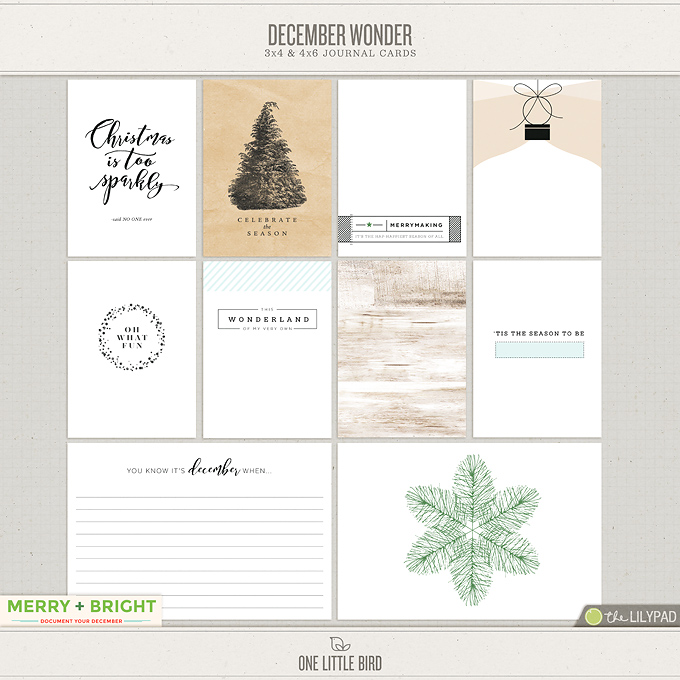 Join Us For DYD 2016!
You'll save 30% on the new sets, as well as 30% on previously released DYD products during the Document Your December event.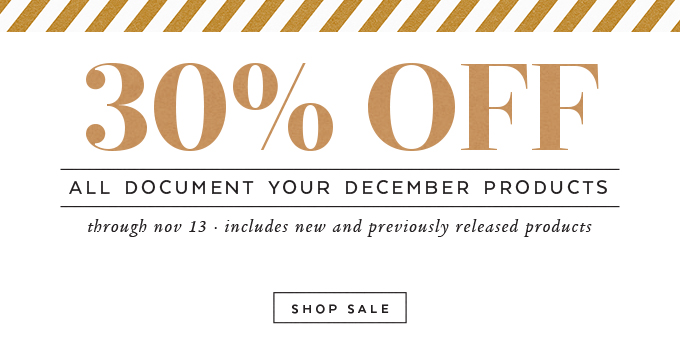 Inspiration