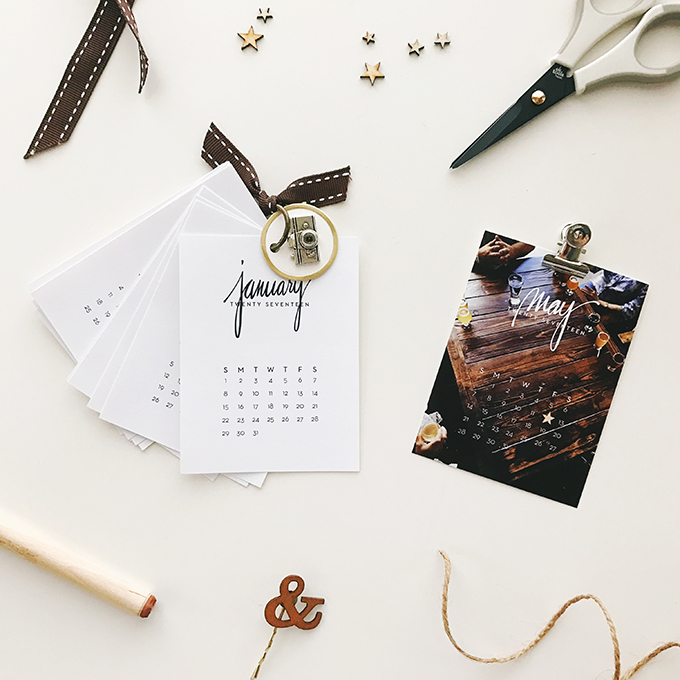 Just a quick heads up that updated versions of my annual calendar cards are now available in the shop! The 2017 Calendar Cards come in two different versions, just like previous years, to suit the needs of your individual projects. The Sun-Sat version (a.k.a. "Sunday Start" US Calendar) follows the format of your conventional desk calendar – I actually printed this format out to make myself a small desk calendar for next year (which I rely on, but completely forgot to buy!)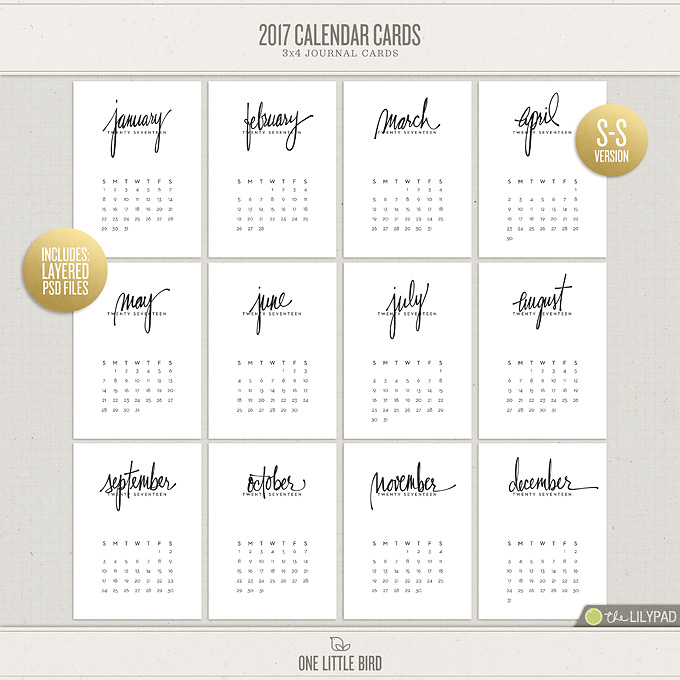 There's also a Mon-Sun version (a.k.a. "Monday Start" European calendar) for internationals – but also for scrappers who prefer to keep their weekends together when documenting. They work great for filler cards in your pocket albums and/or as photo overlays (as shown above). The layered versions of each card are included in both packages, so you can manipulate them to suit your projects, drag them onto a larger canvas to make a photo desk calendar, etc.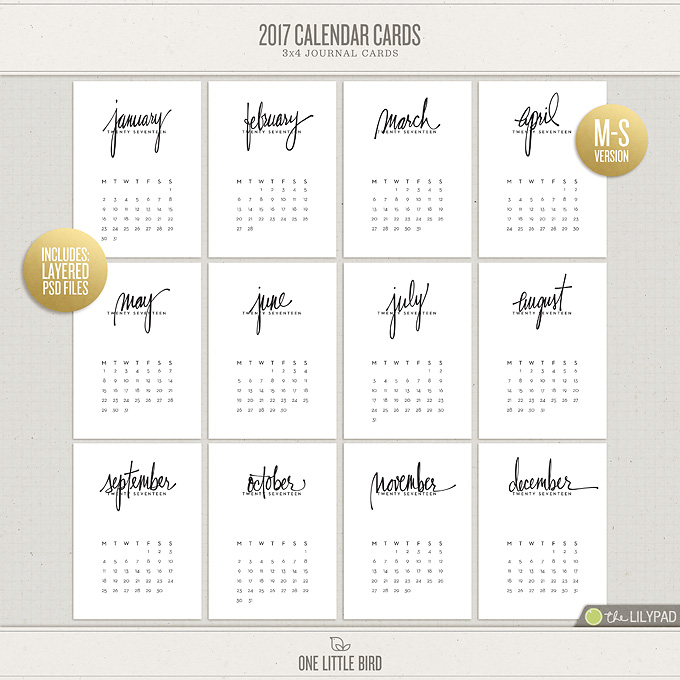 I've also hole punched these and included them as a movable month-at-a-glance calendar for my planner – since my daily format planner doesn't include a handy little full month calendar on each page like my previous planners have. I didn't realize how much I used that until I didn't have it!
I always seem to find a half dozen different uses for these little cards every year, and I'm excited to see how you'll use them in your projects next year!