Wow! I cannot believe we are in 2017! Last year went by so fast and to be honest, I am very glad it is over with! It was a difficult year which made it difficult to scrapbook. But, this year, I have a new plan!
Instead of doing a weekly or monthly 9×12 Project Life album like I thought I was going to do, I decided to do a sort of self reflection album. This will include photos of myself, things that make me happy, my hobbies, adventures, everyday things, but it will also include my struggles, because that is life. If you follow me on Instagram, you know I like to keep everything very real and open when it comes to my chronic illnesses and it will be no different in this album. I decided to go with 6×8 album for this because I feel like there's a lot less pressure with this size and since I don't do much on a day to day basis, this is great for documenting just the highlights.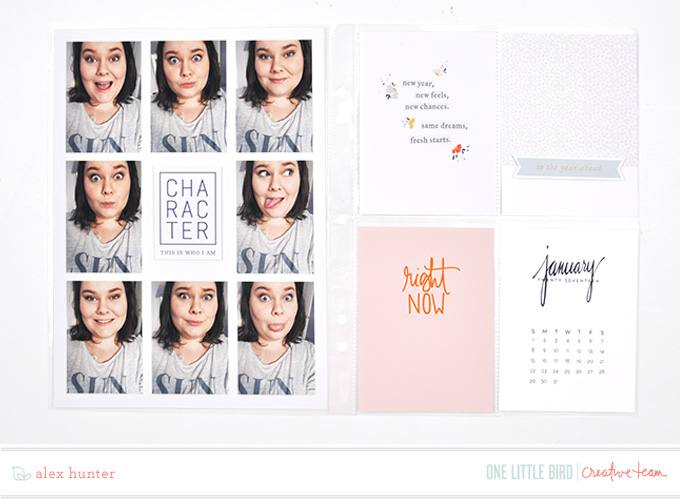 I also want to talk about my new printer! I got a Canon Pixma MG7720 for Christmas and wow! I had no idea what I was missing! This printer paired with the Canon Matte photo paper makes beautiful photos and cards. My old printer could never quite print a solid color but with this printer, it is perfect!
When trying to figure out what to do as the intro spread, I knew I wanted to include some sort of self portrait but none of them were turning out the way I wanted so I just decided to take some silly photos instead! I absolutely love how this turned out and I feel like it really does represent me and my personality.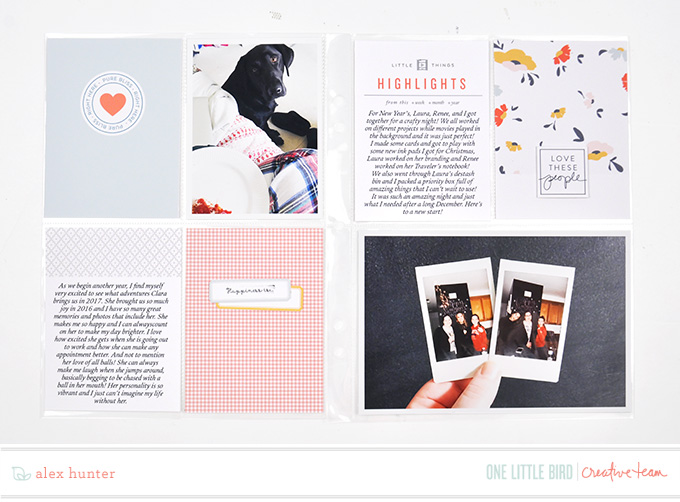 Now for my first proper spread, I wanted to include Clara, of course, so I picked this adorable photo of her giving me those puppy dog eyes for some of my pizza. This photo just sums her up perfectly! On the right, the photo isn't great quality but I still wanted to include it. This photo is from a New Year's Eve "party". I say it like that because it was really just us, three girls, crafting for hours and then watching the ball drop. That is best kind of party in my opinion.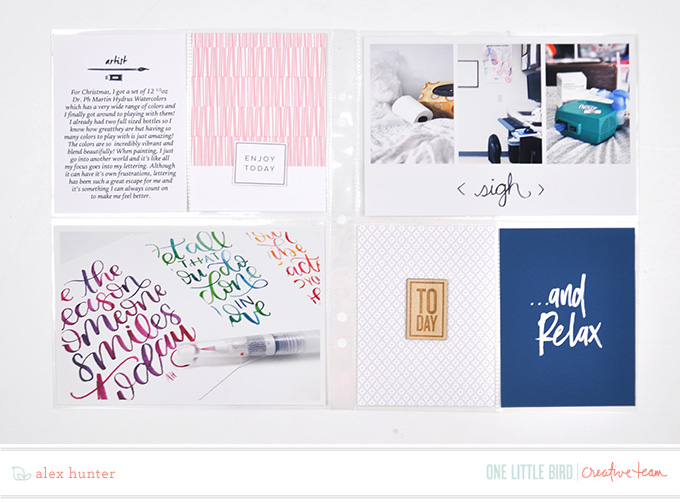 This spread documents a big love of mine and a not so great week.
I love that "artist" card that I used for the journaling, it was just so perfect for what I was documenting! The "…and Relax" card was also pretty perfect for the situation because I got a bad virus and all I could really do was lay in bed and relax. Remember when I said I was going to document my struggles? Well here they are!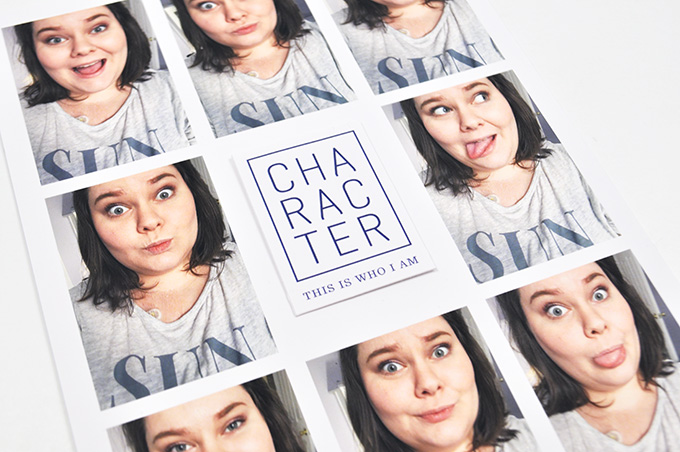 Here are a couple of close ups of the 6×8 intro image as well as some of the 3×4 cards I customized with elements! The "character" element was just perfect for the photos of me, I was so happy when I found it!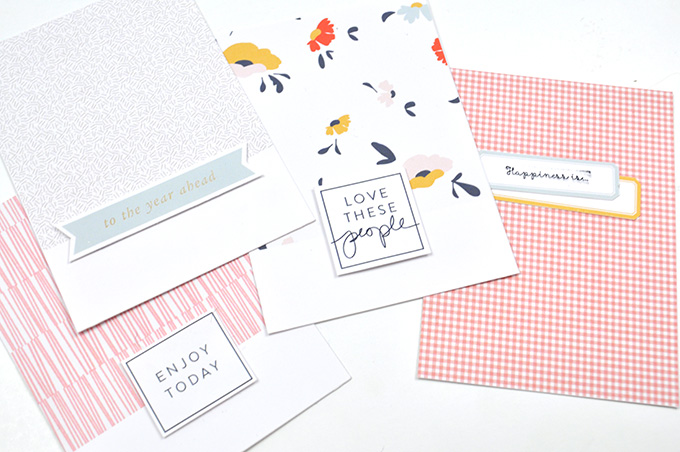 I hope you like these spreads and I hope you can find some inspiration in them.
Supplies used: This Year Journaling Cards, This Year, 2017 Calendar Cards, Soleil Journaling Cards, Character Study Elements, Elysian Journaling Cards, Elysian, Better Together, Artisan Journaling Cards, Smart Mouth
About Alex
Hello, I am a 20 year old Scottish girl living in North Carolina. I scrapbook to remember the most important things in my life including my friends, family and my black lab, Clara. I also love lettering, card making and pretty stationary.
Save