Hello! I am beyond excited to be back with you for another year at One Little Bird! I love creating pocket page scrapbooking spreads to share with you but for January I thought I would mix it up a little and share a new project for this year.
In december I received the Heidi Swapp Memorydex and then after seeing the beautiful new This Year collection and the 2017 Calendar Cards I knew I wanted to create a memory collection for this year.
To start creating the files I printed out a bunch of the patterned paper on card stock. I then used the memorydex dies to create the pages. On a few pages with tabs I hung the die over the edge to leave the tab white.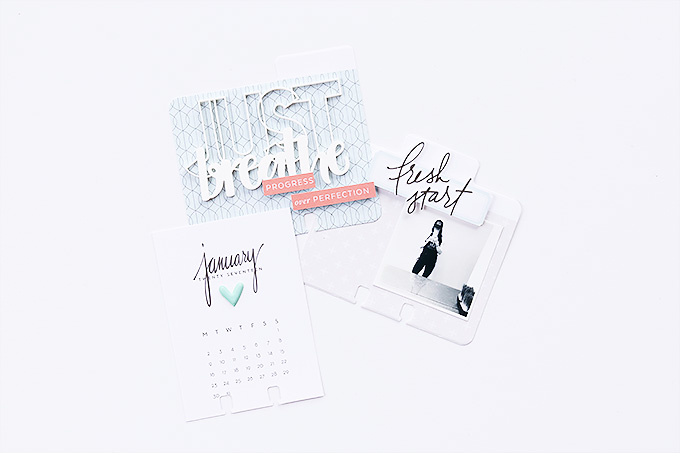 I also printed out the This Year Journal Cards and cut them down to fit into the cute envelopes I created out of the patterned paper.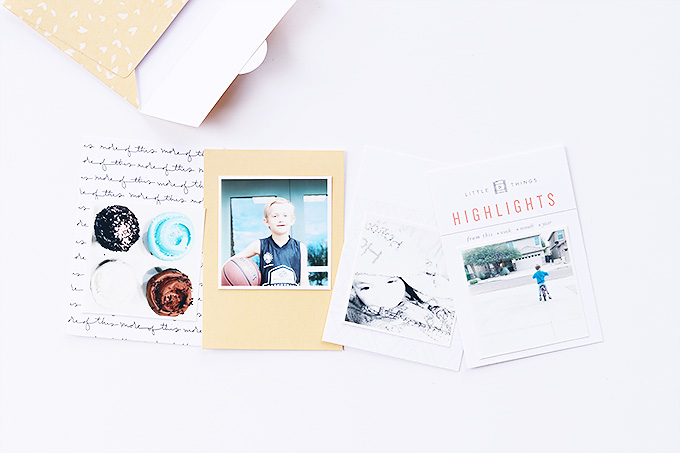 To document a few of the highlights this month I attached 2×2 photos and added a little journaling to the back of the cards.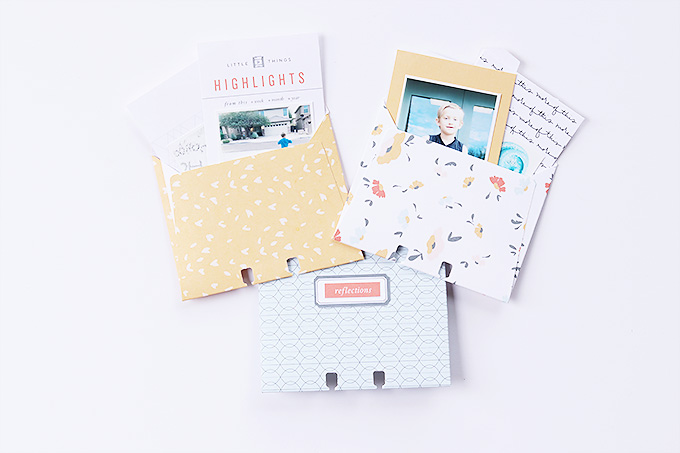 I used the print and cut feature in Silhouette to create a bunch of little embellishments to add to the envelopes and other pages in the memorydex.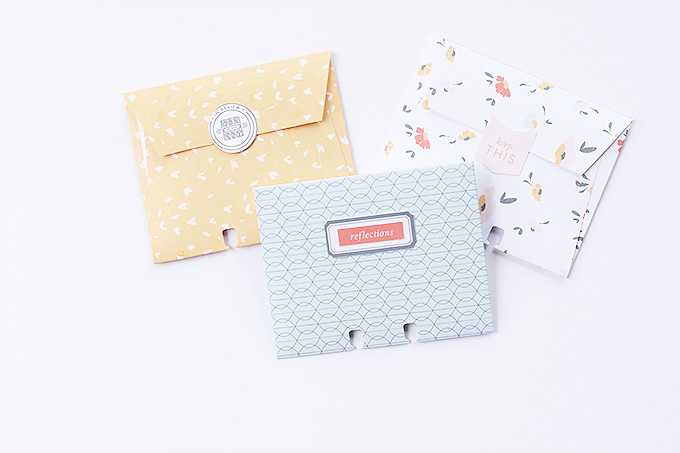 Here is a page by page flip through of some of my favorite pages I created.
For the title card I added the "Year" word art along with the "Time for a change" label on top of a white acrylic "2017" from Elle's Studio.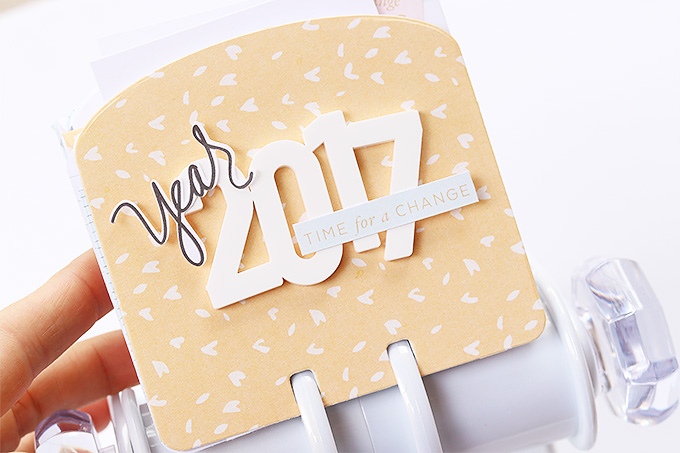 I added the January calendar card with an adorable mint puffy heart as one of my first pages to mark the month of memories.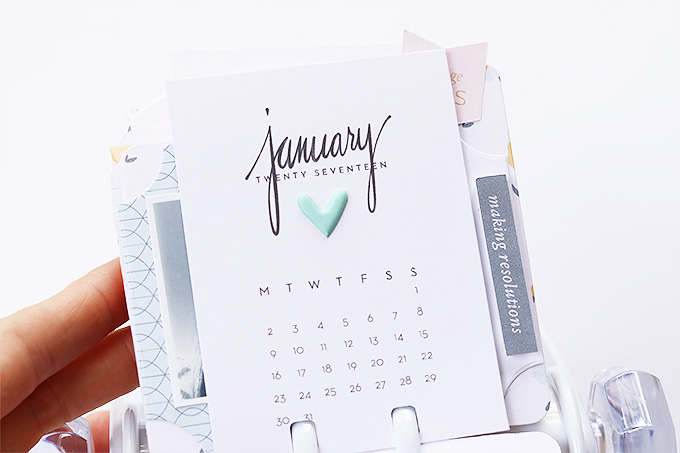 Here I added a little photo of me thinking about what resolutions I wanted to consider for this year. On the back of the card I documented my goals. I just adore that mint color!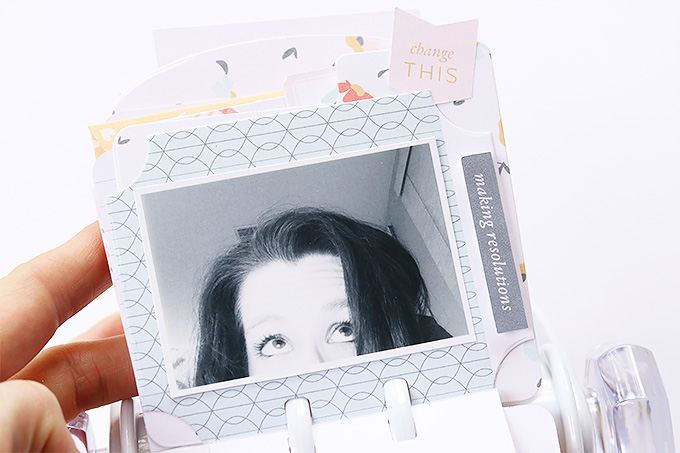 On this card I layered the "goal" word art over a label with dimensional adhesive then stapled to lined paper. I added the photo to the left side so I could document my feelings about this goal my husband & I have for this year.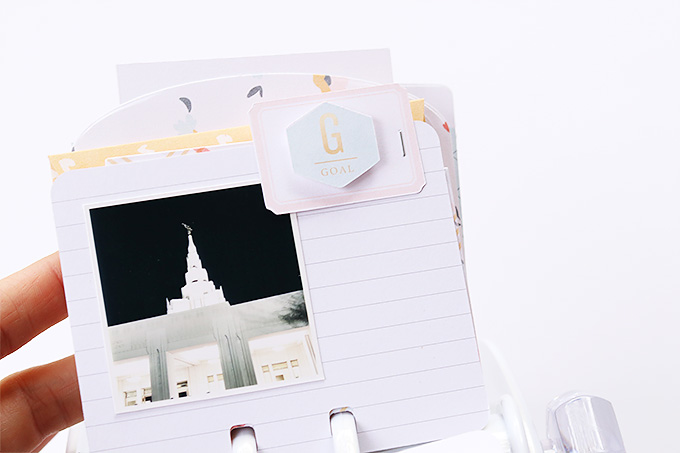 One of my favorite parts of this little project is the little envelopes full of memories.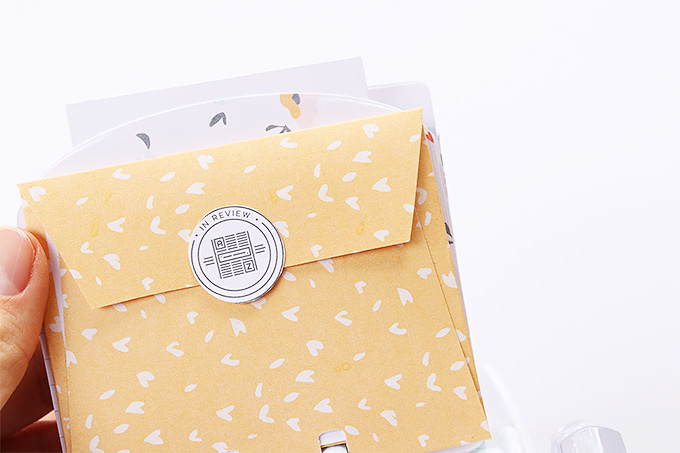 I love the little cards with small photos! Can you even take all the cuteness!?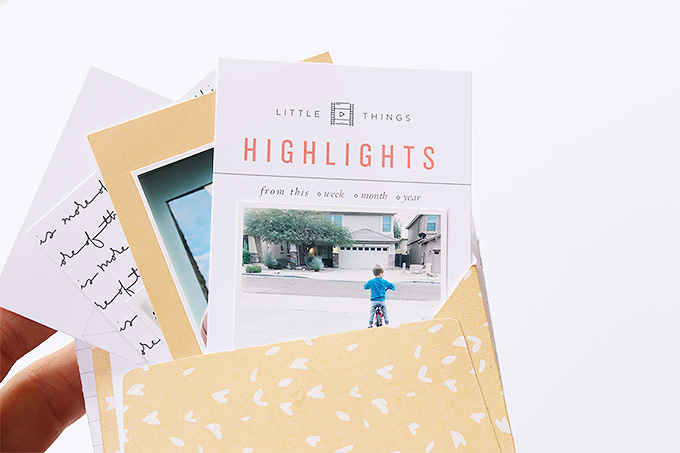 For a few of the cards I simply added a label so throughout the month I could add my thoughts and memories.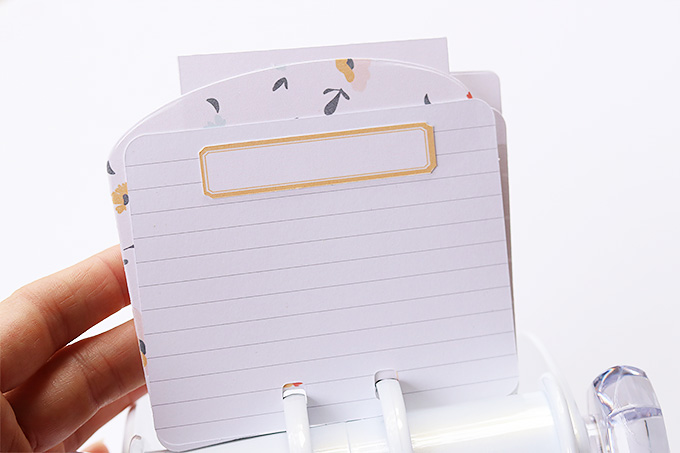 This journal card was just too perfect not to include. I just punched the memorydex holes on the bottom of the card and slid it in!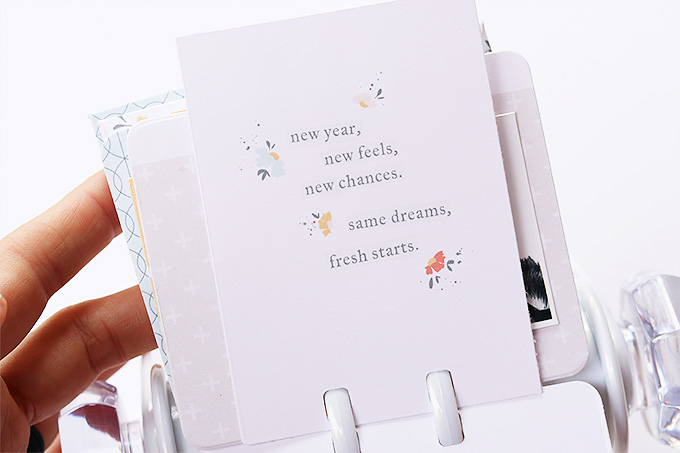 To this card I added a sweaty gym selfie along with some "fresh start" word art layered on top of a tag. This mix of grey and mint is perfection!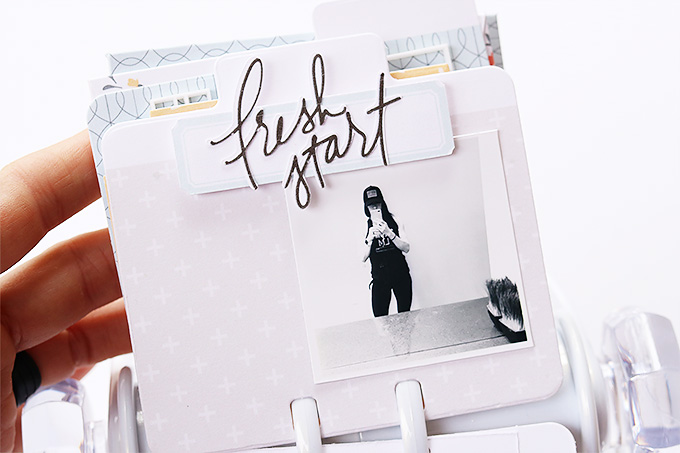 For this tab I added an acrylic piece from Color Cast designs. Another perfect sentiment, Just Breathe…progress over perfection. So important to remember this when I get overwhelmed with life! Just breathe…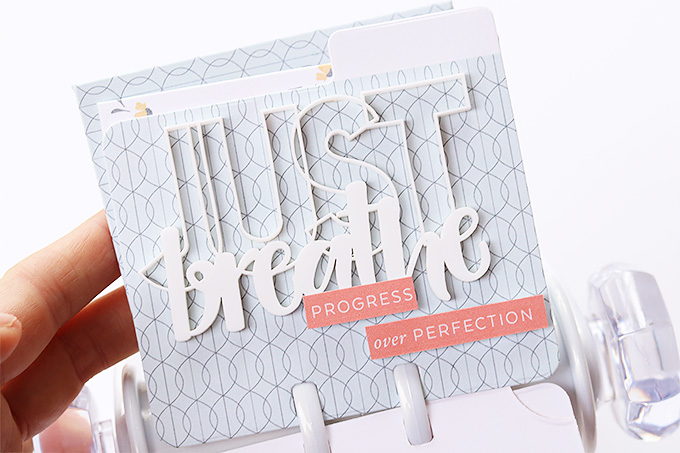 Another adorable envelope. I love the beautiful flowers.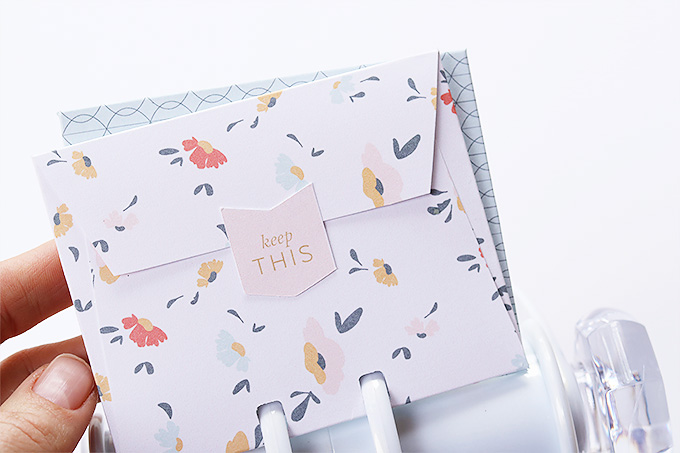 To end January I added another envelope to add my final reflections and thoughts for the month.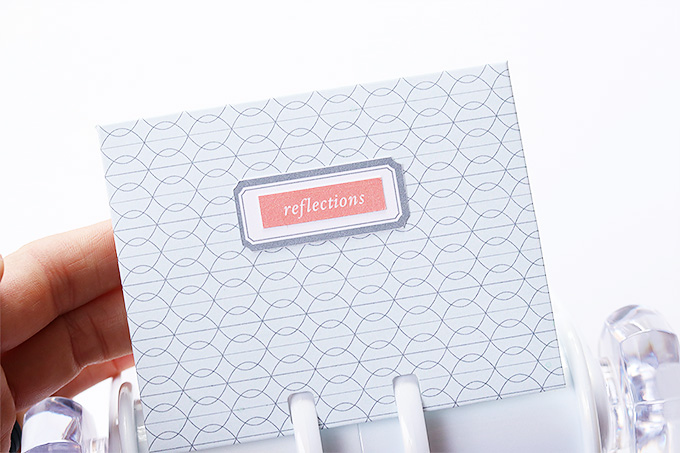 I loved putting together this beautiful project. The colors are just magical and speak to new beginnings and a fresh start. I can't wait to document my whole year in this memorydex and capture and document the highlights of my family's memories.
Thanks for stopping by today!
Candace
Products Used: This Year Collection, This Year Journal Cards, 2017 Yearly Calendar Cards M-S
About Candace
This is me. I am a wife, a mother, a sister, a daughter and a friend. My days are filled with cleaning dishes, driving kids to practice, kissing boo boos, singing nursery songs, calling a friend, folding mounds of laundry, cleaning the dishes AGAIN, washing tushies and toes, tucking little ones in bed, and then doing it all again. But in this crazy, busy and the wonderful life there is everyday perfection. Moments where time seems to stop, you take a picture in your mind, and promise yourself you will never forget. Everyday perfection. It is my hope that I can inspire others to notice those moments of everyday perfection, capture them and cherish them.
Save