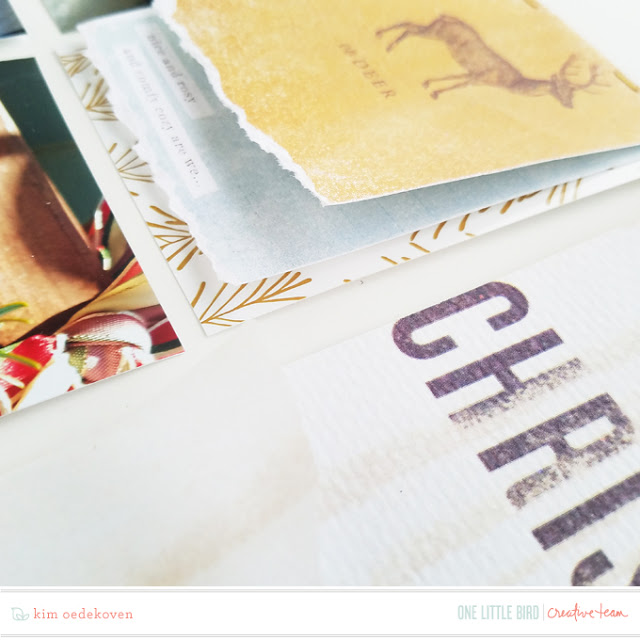 Whoo hoo! A brand new year has just begun for all of us, resolutions are in full swing and like a lot of you I'm still playing a wee-bit catch up with December's Project Life :) For me, it's my December Daily album that needs the most love so I thought I'd bring you along for the ride. I used the Shimmer Journaling Card collection throughout this spread.
As the title has inferred I thought I'd bring some crazy simple ideas to you on how to add texture to your album without changing your style of project life memory keeping. Pocket Pages can still be one-dimensional but have some dimension to them.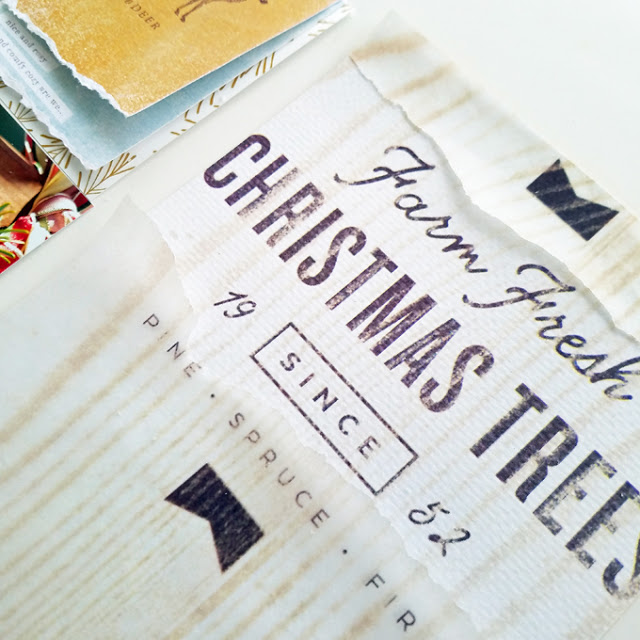 For this 6×8 Shimmer Collection journal card, I printed it off on two different types of paper: rough watercolor and tracing paper. Since they were the same size, I overlayed them so the prints matched up. Wanting to create a focal point of the page, I tore out the middle section to create an oversaturation of the top and bottom. The tracing paper is only tacked with adhesive in the middle so they are just kind of floating over the rough paper so the edges are free form.
On the other side of the page, I used mixed media paper to print the journal cards on. I find that the color from the printer seems more saturated when I use it rather than using regular card stock.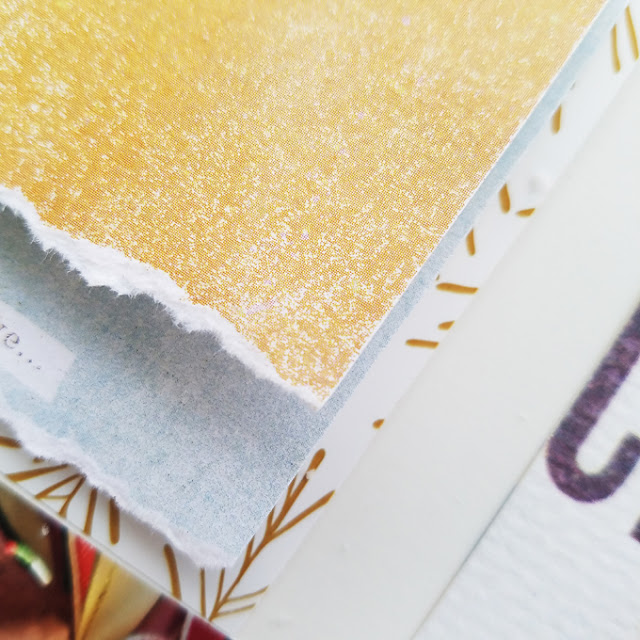 But at the same point I love the look that textured paper gives journal cards, especially this collection. It already has an old world/vintage feel and it seems enhanced because the ink can't reach the paper foundation because of the texture. I layered the cards to resemble notebook and ripped the edges to carry over from the 6×8 card.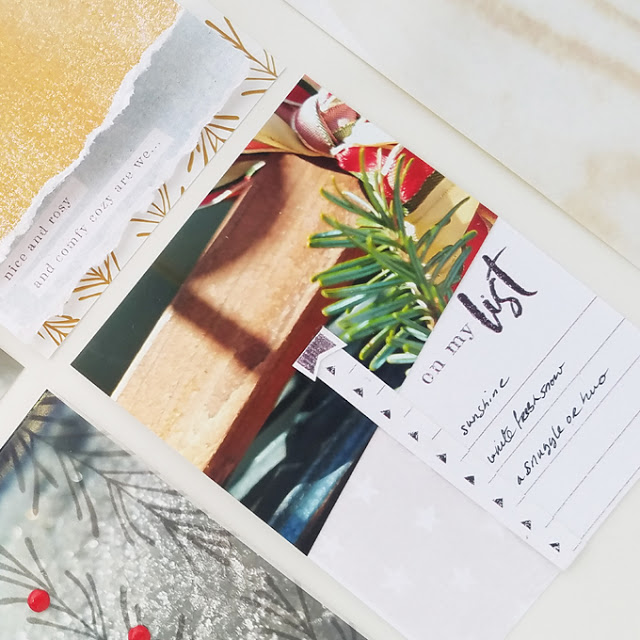 On this card, I cut the picture on an angle and mounted it with several deconstructed journal cards to round it out.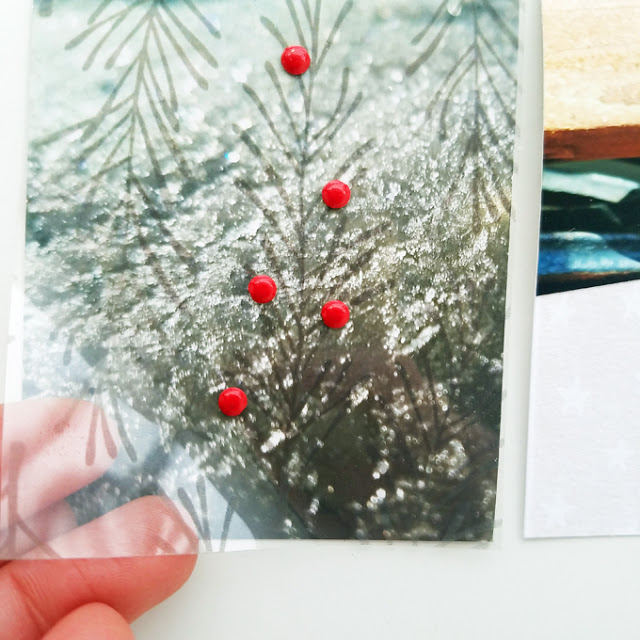 On this card I didn't even use paper at all. I changed the color of this journal card to a dark gray and printed it on transparency. I attached it by using bright read brads on top the sparkly snow picture.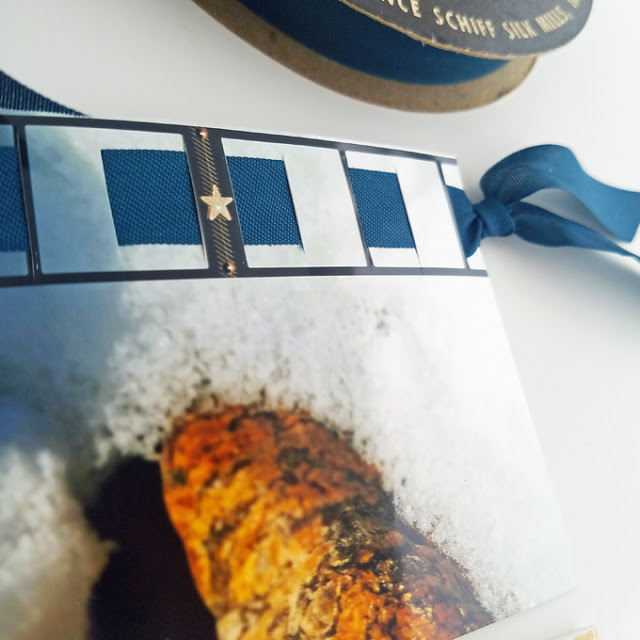 Because I'm using types of textile adornments like zippers, snaps and clasps in my album, it seemed natural to incorporate this vintage blue seam binding. I weaved the binding back and forth through slits in the picture, highlighting the star and brad digital stamp.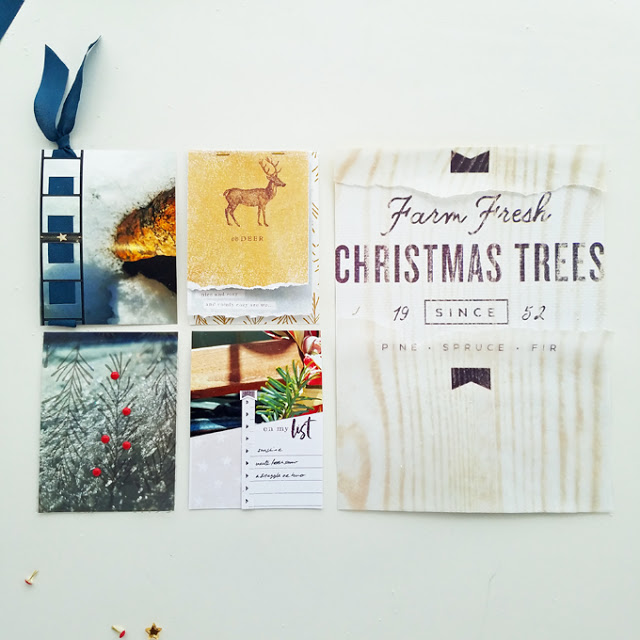 Thanks for joining me so fresh into 2017! Happy New Year!
XOXOXO
Kim
About Kim
Kim is a 40 (Akkk!) year old mother to 4 sporty, smelly and sweet boys ranging in the ages of 4 to 16 and lucky enough to be married to my favorite person in the world who lets her be a stay at home mom. When not doing laundry, this ex-fiber arts teacher loves memory keeping by scrapbook and pocket pages and to creatively plan to make sure she doesn't routinely forget someone at some sports practice – or any other school function.