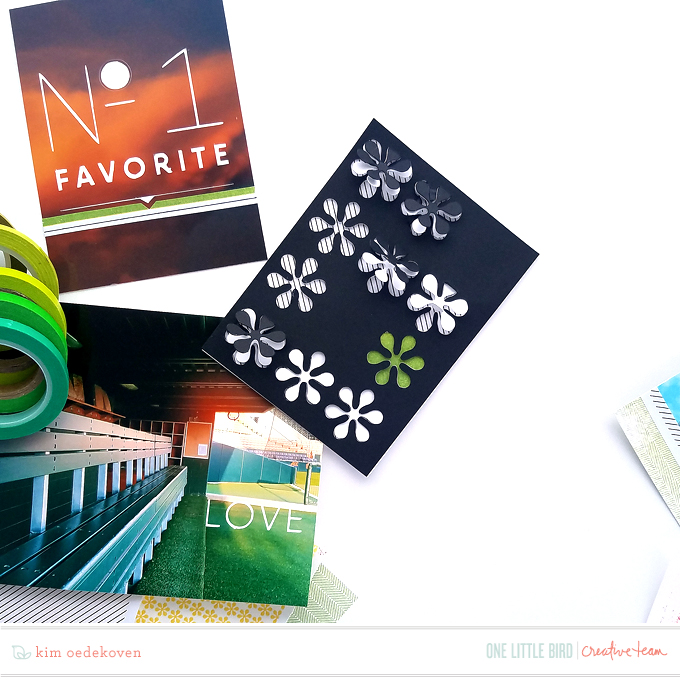 Rethinking of how to best utilize my gadgets and translate that into actually using what I have is how I like to approach a lot of my crafting endeavors. This time I want help you review new, unconventional techniques for your digital cutting machine in a project life layout. Here is what we are going to tackle today:
"Etching" digital designs into your printed photos
Creating dimension with partial cuts
Generating texture with scoring and eraser tool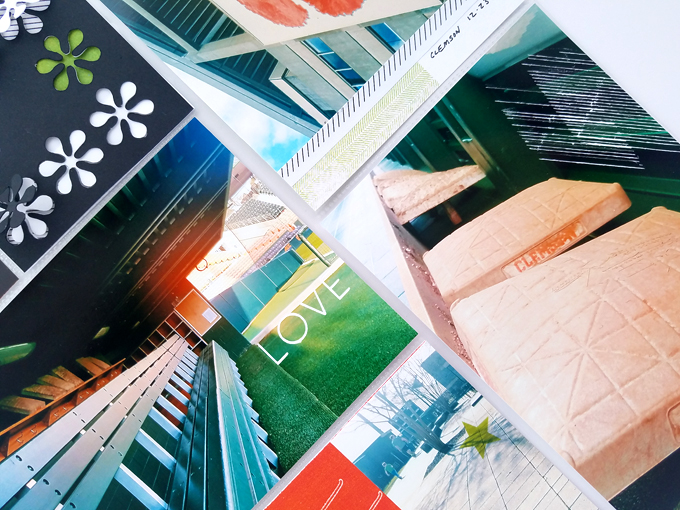 So you've already printed your pictures and you now want to add digital files to them. You can use your digital die cutting machine to "etch" designs into the photo paper. I did some experimenting for you on some of my pre-printed and deleted (oops:) trip pictures from 2015 using the new All Things Considered journaling cards.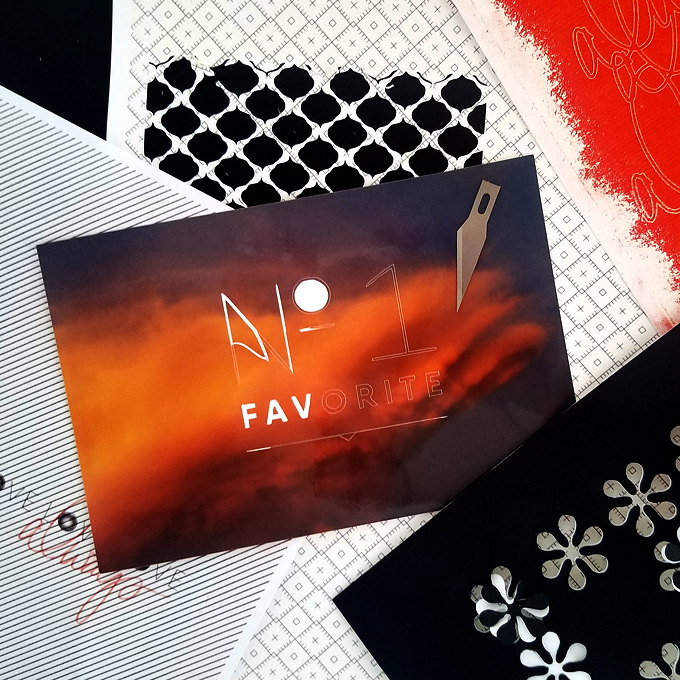 The effect can be subtle or bold – your choice of course. Once you have your digital file picked out, test it out on a scrap piece of paper to make sure it is lined up where you want it. Then place your picture on the cutting mat and choose the lowest or second lowest paper setting. It scores just enough of the picture so you can take a sharp point of an X-ACTO knife to lift up the unwanted parts. It really comes up quite well and as long is your cutting blade is sharp, you won't have any issues peeling up any of the good bits.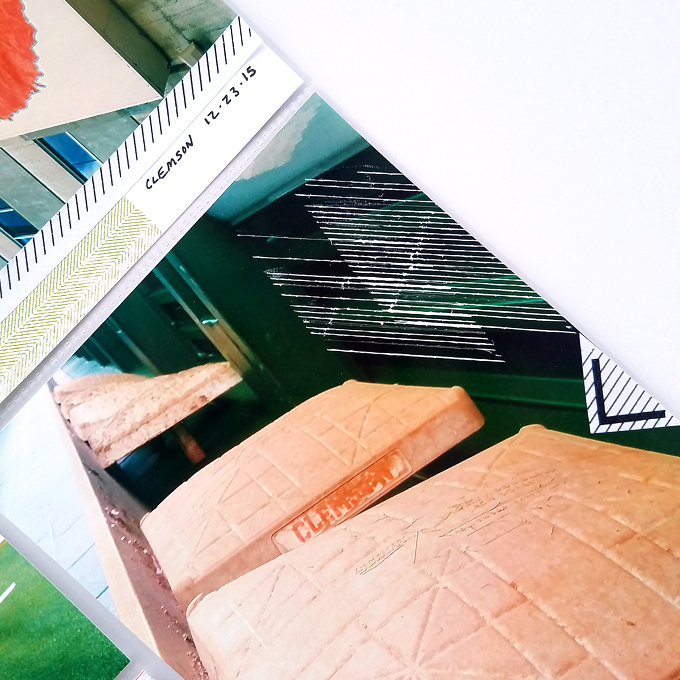 Here is where I scored the picture using the pattern from a paper scrap element in the kit. It doesn't always have to be word art. Think about using the digital labels and flowers to create the scoring as well.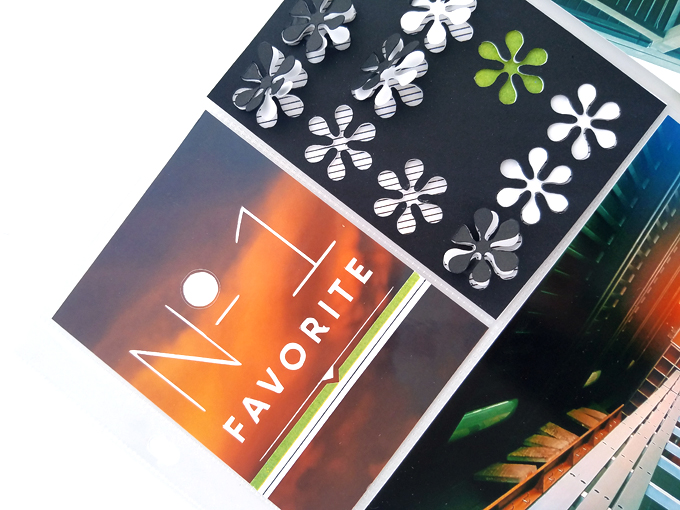 Another digital cutting technique involves erasing some of the cut lines after you've traced them in your software. Here I have cut around some but not all of the shapes from one of the journaling cards and repeated the modified cut lines 3 times on three different papers in order to create a layered, peel-away effect. Folding back each layer reveals a new pattern or color beneath, creating interest and dimension in your pocket pages.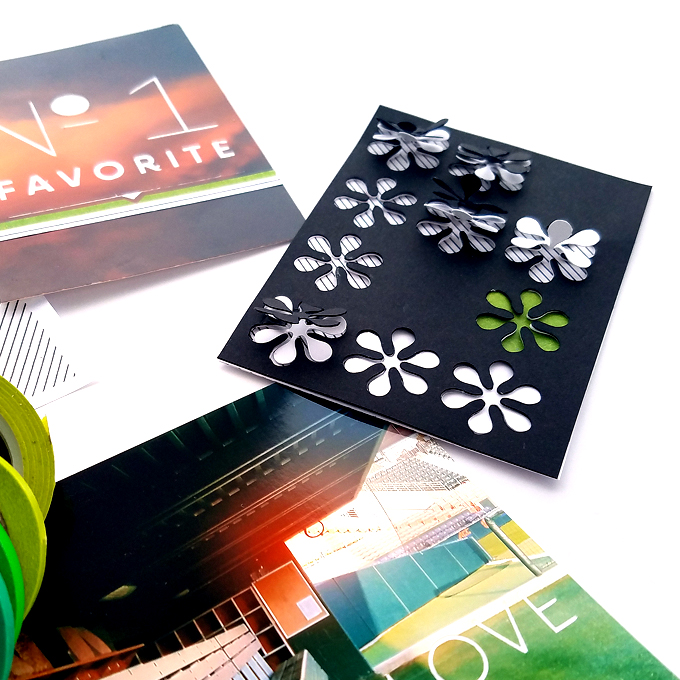 The last technique is creating texture with 2 different techniques. I "digitally distressed" one of the solid colored papers with a repetitive design by using Photoshop brushes prior to printing – I'm sure that all photo editing software has very similar tools.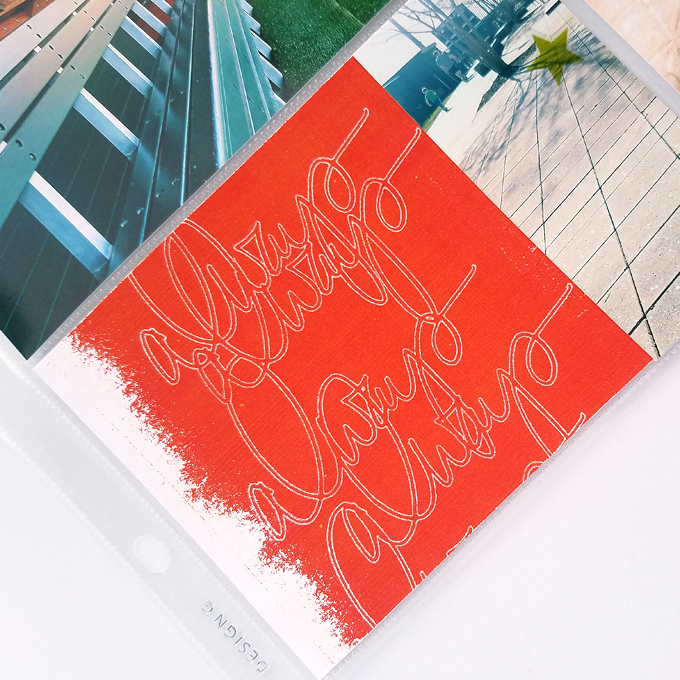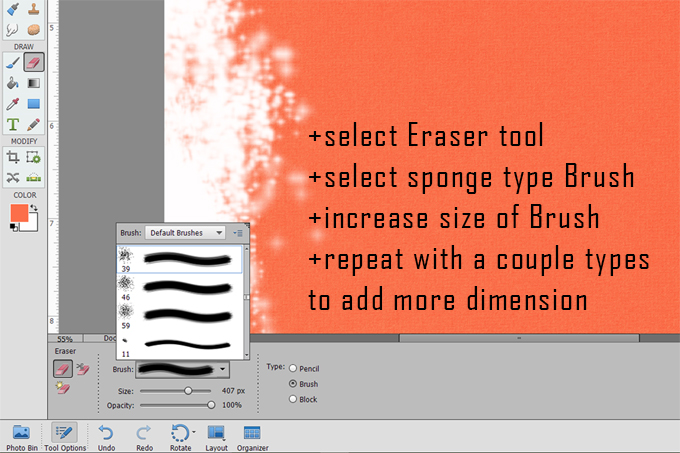 By erasing the pigment on the paper using a brush tool you can create a speckled edge to your paper to add a worn or torn look – making it look as though you sanded it after printing. Highly pigmented paper has more of a bold effect using this technique – like this solid orange.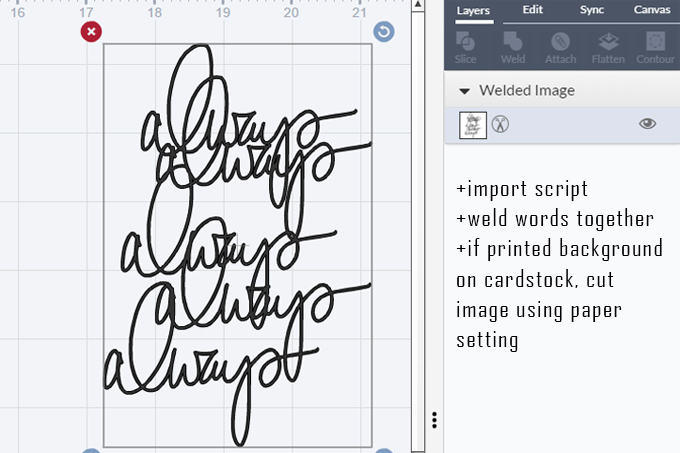 After printing my distressed paper, I've gone back to the first technique we discussed and used my die cutter to etch this layered, handwritten script into my paper. The etching removes the ink layer from my paper, revealing the white cardstock beneath, and the result is subtle and a little messy – almost like a watermark.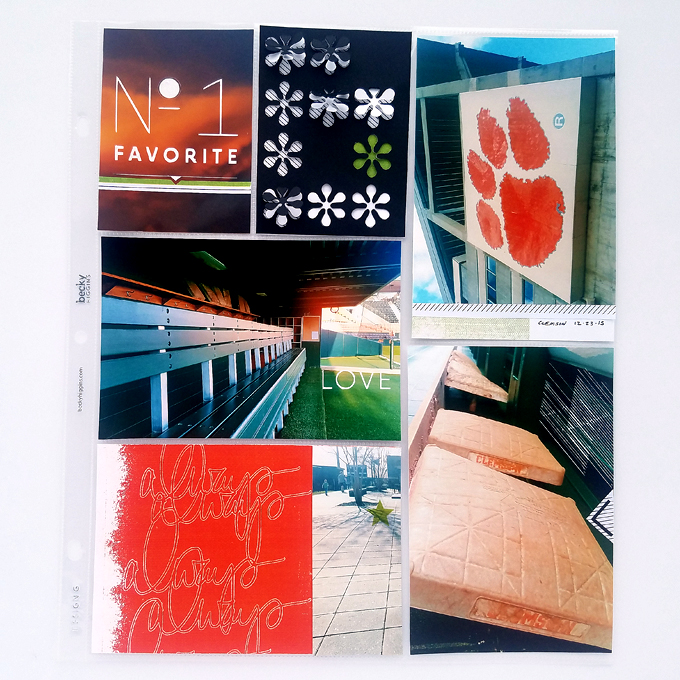 Thanks for sticking with me through these steps! I hope to see you try some of these techniques in your album.
About Kim
Kim is a 40 (Akkk!) year old mother to 4 sporty, smelly and sweet boys ranging in the ages of 4 to 16 and lucky enough to be married to my favorite person in the world who lets her be a stay at home mom. When not doing laundry, this ex-fiber arts teacher loves memory keeping by scrapbook and pocket pages and to creatively plan to make sure she doesn't routinely forget someone at some sports practice – or any other school function.