Hello, today I'm excited to share these 6×8 pocket page spreads documenting a recent trip to Charlottesville, Virginia!
The trip was to see a doctor, but my parents and I, and of course Clara, my service dog, decided to make a nice trip out of it.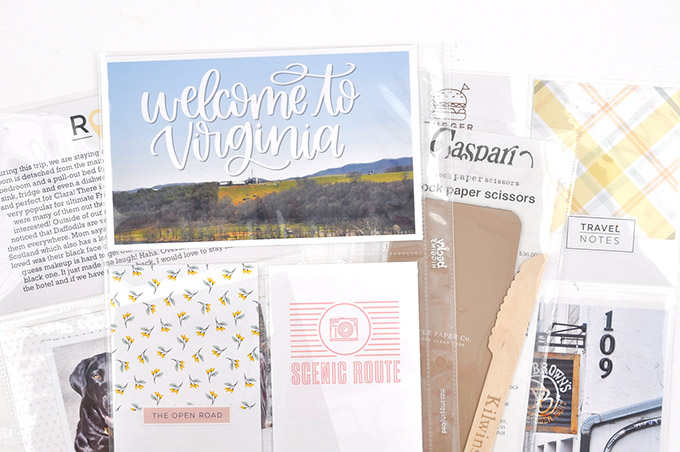 One this first spread, the main focus is the "welcome to Virginia" photo which I actually created in Procreate on my iPad! I love adding lettering to my spreads and adding lettering to photos is one of my favorite ways to include it. I of course used the Roam collection to help document this trip and the "scenic route" card was actually perfect because we did take the scenic route rather than the faster route.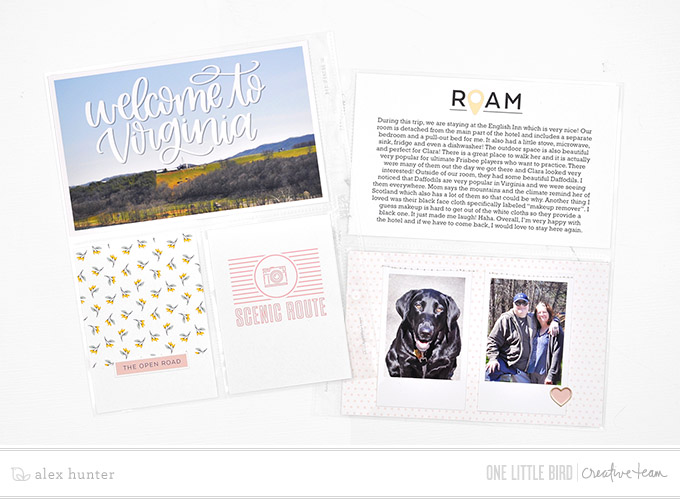 Since I had a couple more photos that usual, I decided to make my own Instax photos. I just made a template in photoshop and added the photos. This is a great way to add two photos on a 4×6 card and I'll definitely be doing it more often! As you can see on the image above and below, I stitched the instax type photos to the cards and I LOVE how it turned out!
Ever since I did stitching on my last scrapbook page, I have become quite obsessed with it!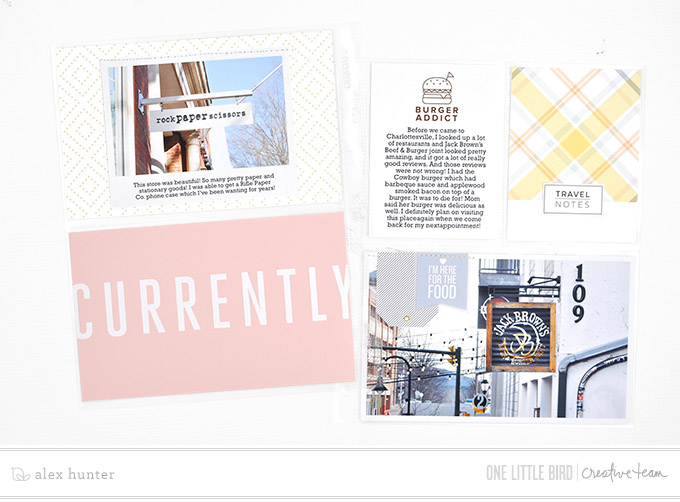 The Hangry digital stamps were perfect for documenting our trip to a wonderful burger place! I knew the minute I printed the photo of the restaurant that I would need to use the "burger addict" stamp.
I really love the pops of color on this spread! The beautiful yellow plaid and the pink "currently" card are vibrant enough to stand out but they don't take away from the photos.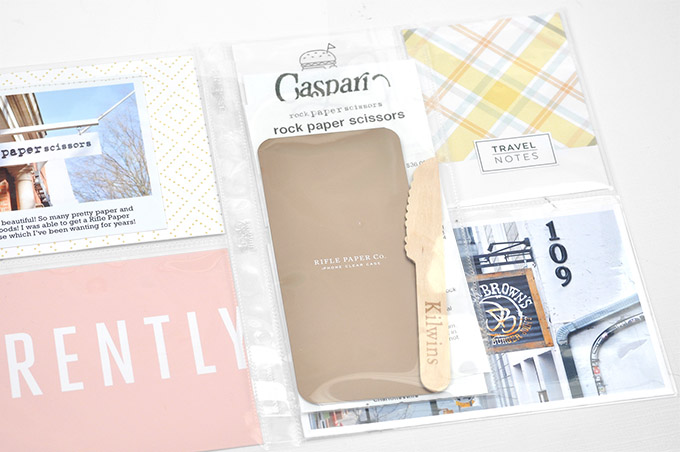 While in Virginia, we of course did a little bit of shopping and I am always one to collect the receipts and other memorabilia because I just love adding those extra bits to my albums! So for these bits, I actually created a pocket using a clear stamp pocket and my Fuse tool! It was very easy and it fits everything perfectly!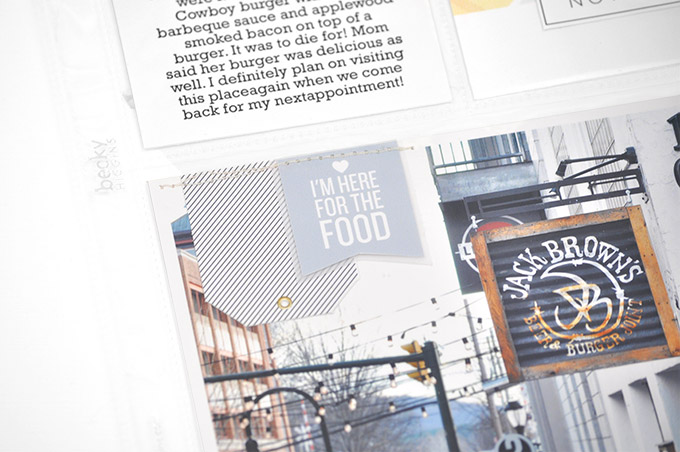 Here, you can see even more stitching. I may have gone a little heavy with it on these spreads, but I love it!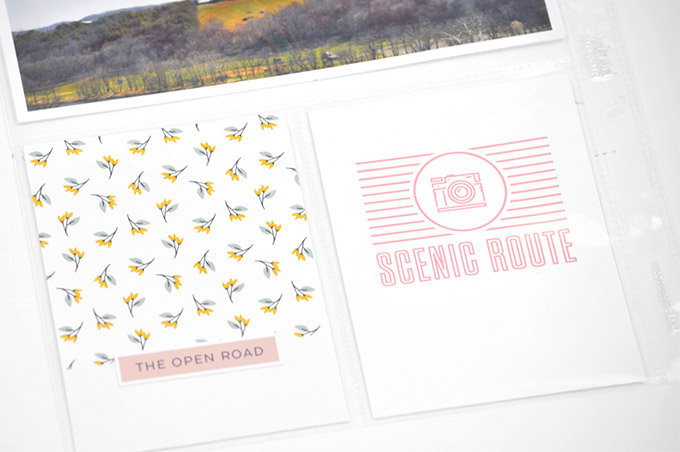 This card with the yellow flowers was just meant to be! They remind me of daffodils which we saw a TON of while in Virginia! They were even right outside of our hotel and the hospital I went to. So of course, when I saw this, there's no way it wasn't going in this album!
That is it for today, I hope you find like this spread and find it inspirational! I'll see you all soon.
Supplies Used: Duly Noted Journaling Cards, Duly Noted Elements, Roam Journaling Cards, Roam Elements, Currently Journaling Cards, Lemon Drop Journaling Cards, Hangry Stamp Brushes
About Alex
Hello, I am a 20 year old Scottish girl living in North Carolina. I scrapbook to remember the most important things in my life including my friends, family and my black lab, Clara. I also love lettering, card making and pretty stationary.