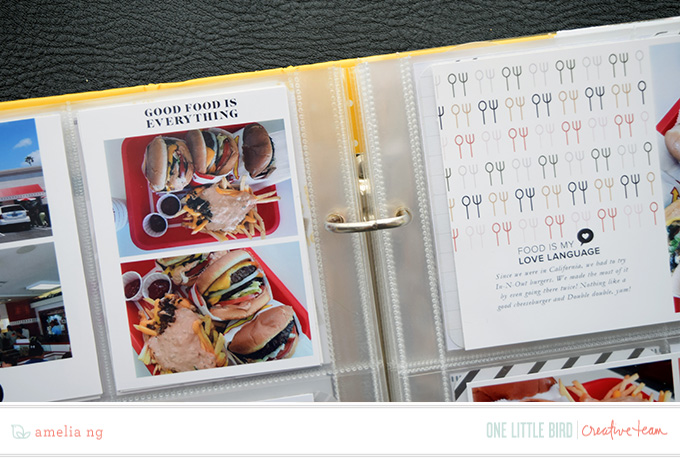 To me, food is a crucial way of experiencing a new place and culture so documenting food is one of my favorite ways to remember a trip. I also love recollecting all the delicious food we get to eat! I've been waiting for the perfect occasion to use the stamps and journaling cards from the #hangry kit. And I finally found it!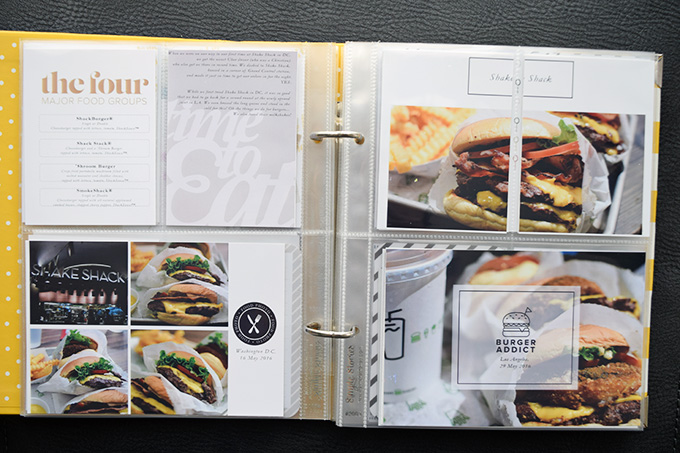 During our time in DC and LA, we stopped by and tried both Shake Shack and In-N-Out burger, which were both delicious! And with this burger-themed kit, I had no trouble putting this spread together.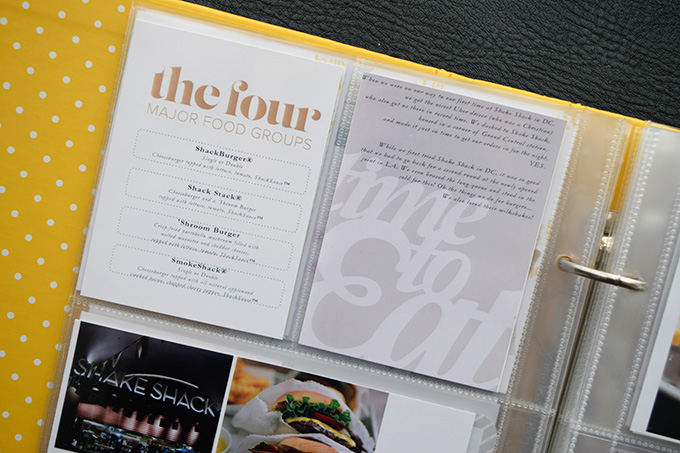 For these pages, I added my journaling directly to the card and printed it out.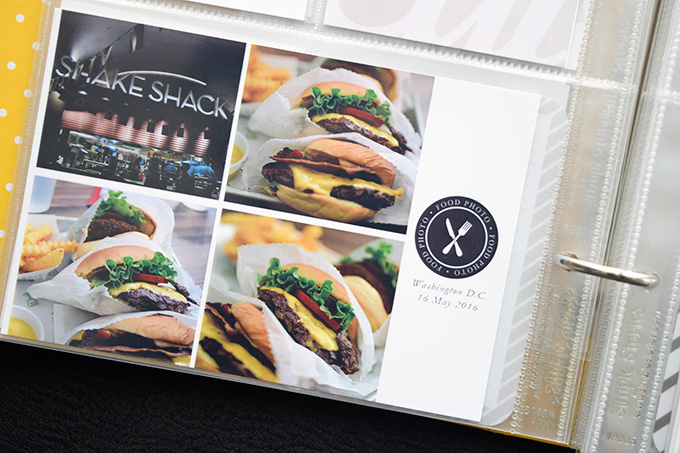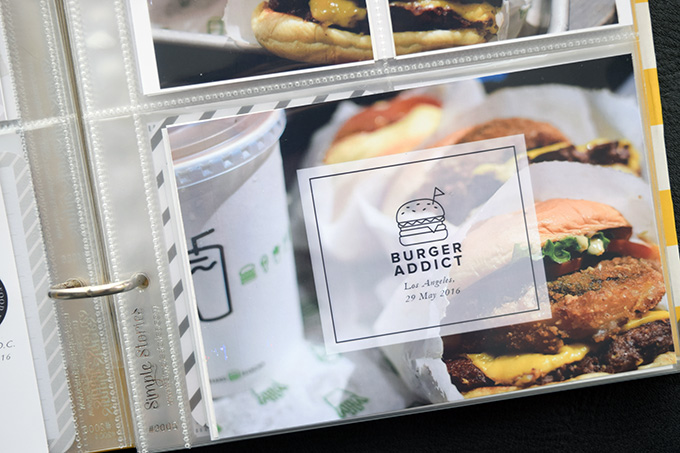 I paired the journaling cards with photos to give balance to the pocket. Then I added the stamps for interest. I love the stamps and how they were so easy to include on the page!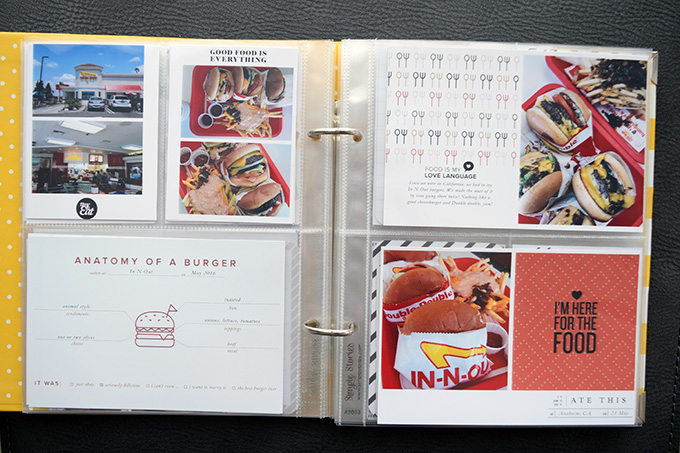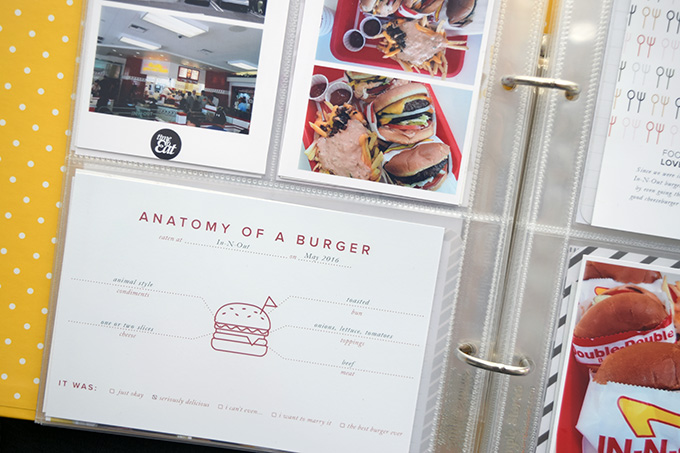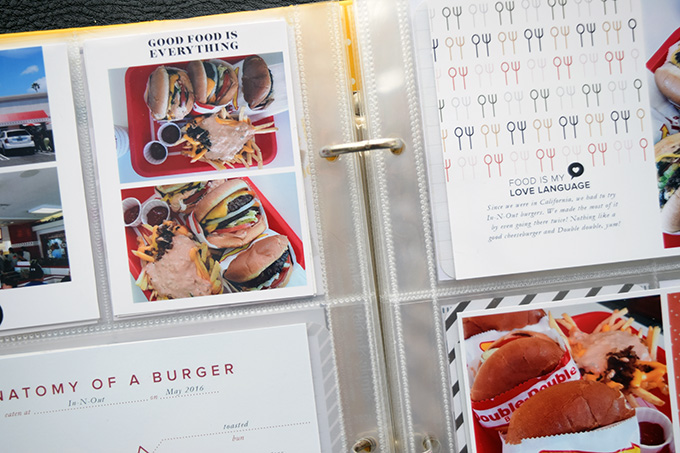 Food is such a fun thing to document. So here are my tips for documenting food:
Photograph from different angles. Take a top down shot to get a bird's eye view of the presentation. Then zoom in to capture the details.
Record the tastes and flavors that stood out to you. When pictures can't capture how things taste, use words to describe your favorite things about what you ate.
Capture the vibe/ambience of the place. Don't just take pictures of what you ate, photograph where you ate.
Also remember to record who you ate with. Because good company makes for good food :)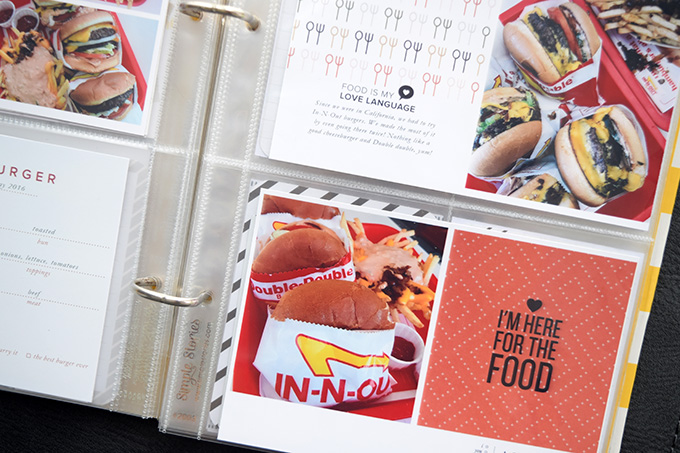 I hope this inspires you to document a different perspective of your travels!
Until next time,
Amelia
About Amelia
I'm a Singapore city girl who loves making memories and documenting the every day adventures. Some of my favorite things include laughing, riding roller coasters, crafty stuff, lists, and being inspired. If I could, I would spend all day going on adventures and being creative.