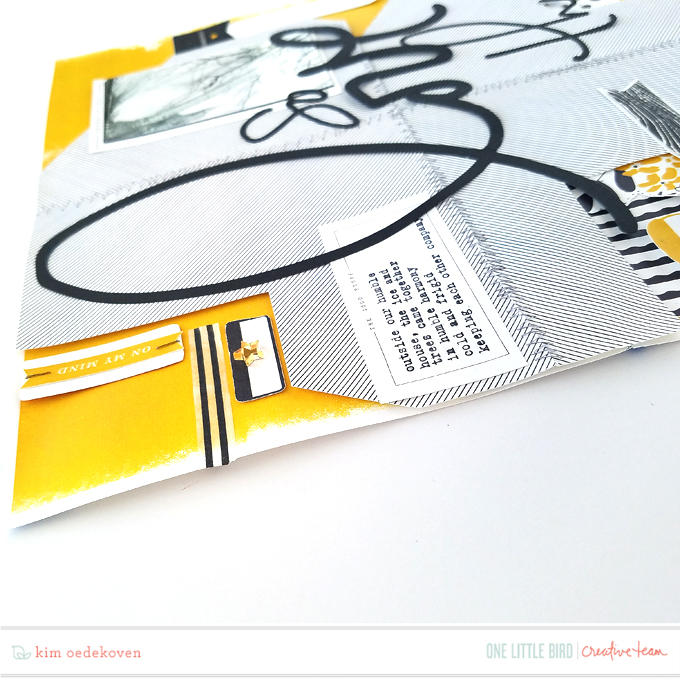 Dearest OLB friends
Not too long ago I saw a former graffiti artist's body of work in Buffalo.  He has transitioned from defacing public property (and prison time) to using his unique talent on similarly uniquely shaped canvas art for a prominent gallery . Something struck me to fall in love with the bold simplicity of his modern work.
When Peppermint's new Collection, Duly Noted came out, I saw something beyond her trademark modern florals and plaids.  She really is a genius at creating simplistic, modern color palettes and patterns for each of her collections.  Those two souls in an unlikely combo, have inspired my layout this month.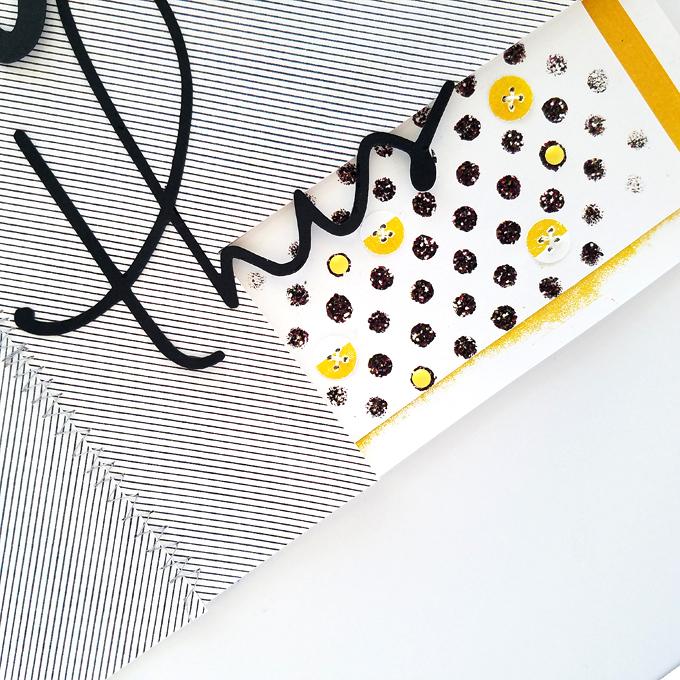 The angles on her black stripe paper no7 has a geometric symmetry that make the person focus on the center of the composition.  I decided to enhance that division and attraction of lines by cutting it not only in fourths and sewing it back together in a zig zag, but also cutting many different angles on the sides to show off a mottled mustard yellow background.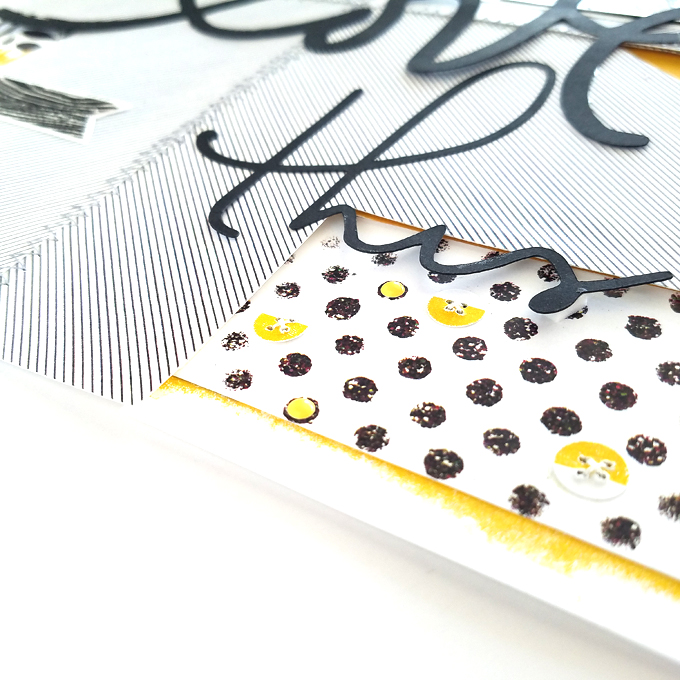 I also used one of her dot elements and printed it out to be showcased in the corner with the yellow paper being the backdrop.  I also sewed pieces that mimic her circle label and added some enamel dots as well.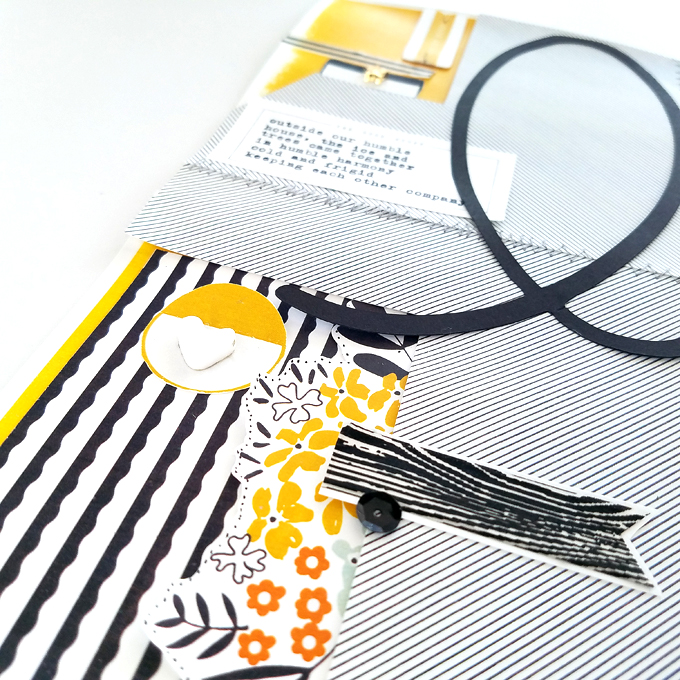 In this corner you can see the floral that I couldn't resist, outlined with dots along with some wood grained washi on the wavy journal card pattern.  I resisted the urge to add other elements besides the acrylic heart and single sequin, trying to keep it as clean as possible.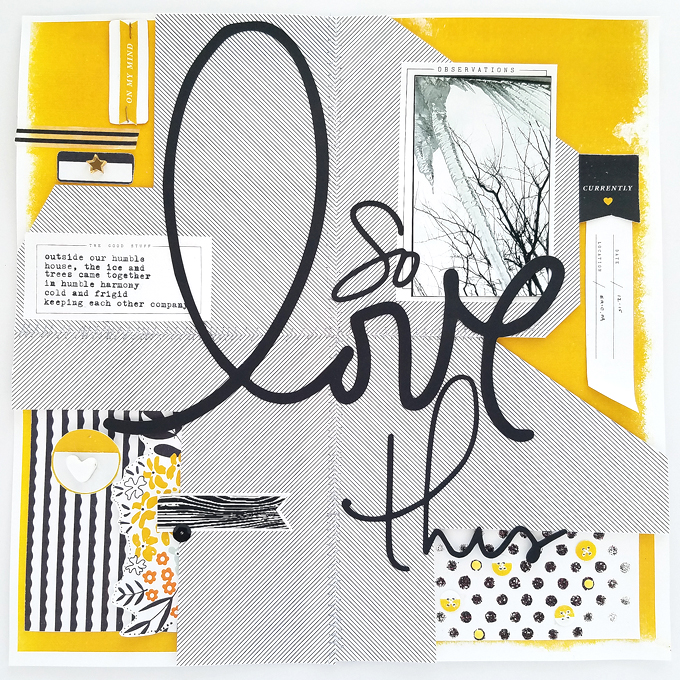 And of course you can't hide my interpretation of "graffiti" focused on the middle of the 12×12 layout.  Indeed it is bold and simplistic, but Peppermint's handwriting, turned into a cut file, with its smooth way, takes the harshness of the patterns and colors and softens them a bit.
Hopefully this inspires you to look beyond the florals and find Peppermint's spicy modern side within each collection, especially Duly Noted.
About Kim
Kim is a 40 (Akkk!) year old mother to 4 sporty, smelly and sweet boys ranging in the ages of 4 to 16 and lucky enough to be married to my favorite person in the world who lets her be a stay at home mom. When not doing laundry, this ex-fiber arts teacher loves memory keeping by scrapbook and pocket pages and to creatively plan to make sure she doesn't routinely forget someone at some sports practice – or any other school function.
Save
Save
Save
Save
Save
Save
Save