Hi there friends,
I know I have enough content and pictures for about 3 blog posts but I just couldn't help myself making one of these for each of my kiddos.
You see, in my A5 Filofax planner I have a bunch of little trinket papers flopping all around and some even shoot across the room when I turn a page.   Pockets that hold a half sheet of paper are almost non existent in planner-land so decided to make my own.
Each measure 9″ x 6 3/8″, indeed, larger than an A5 paper but with 1/4 inch clearance for adhesive, they fit a folded piece of paper perfectly.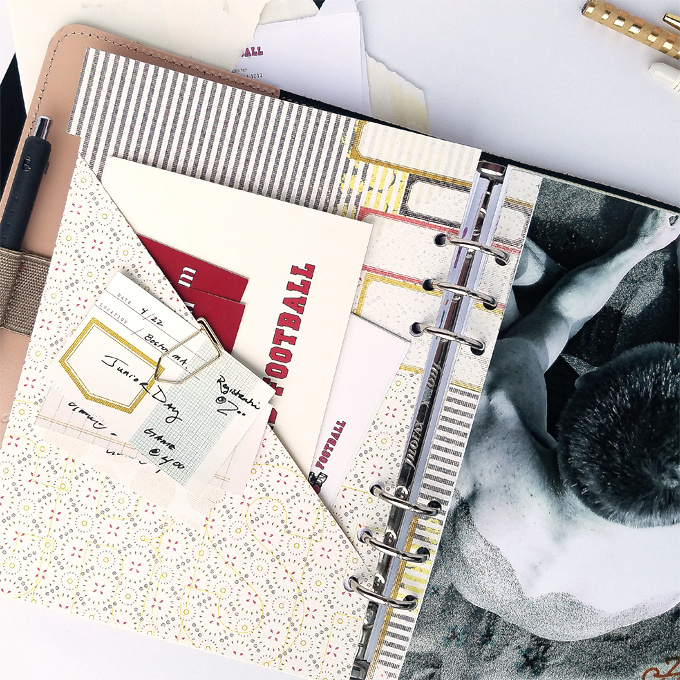 Each pocket does have a purpose and for ease of designing, each pocket is crafted primarily from one collection. This one, using the Honeycrisp Collection , is for Tyler's correspondences from colleges. I even made a few reminder cards from the collection elements just in case he need something to put in his pocket down the road.
On the opposite side of each pocket is a full page picture of the pocket owner.  This one of Ty is from a rare vacation after just moving to Oregon. The digitals from this picture are from the Turning Leaves collection.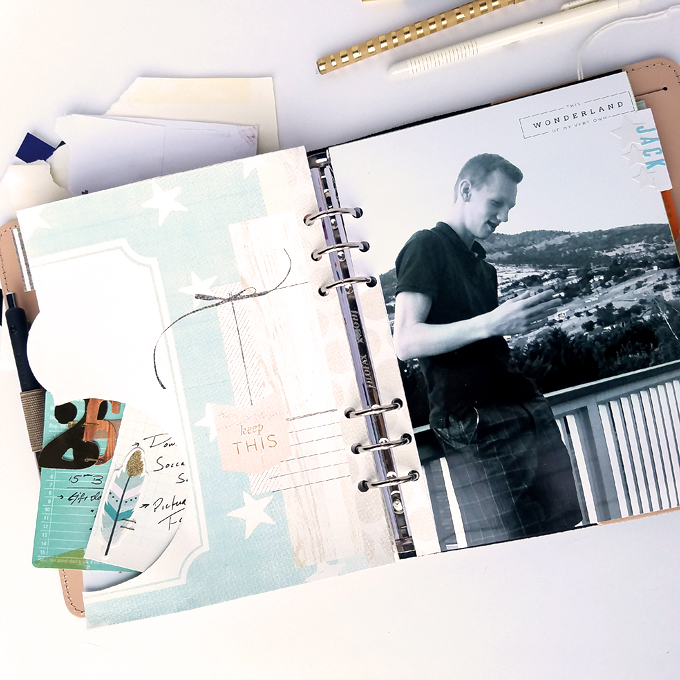 The next set of pages are for Jack.  I've used a half circle side pocket slide-in just below the tab on the left.  Like all the pockets, I adhered them on three sides to the back of the previous picture.  It saves on space and bulk rather than a wrap-around pocket technique with paper.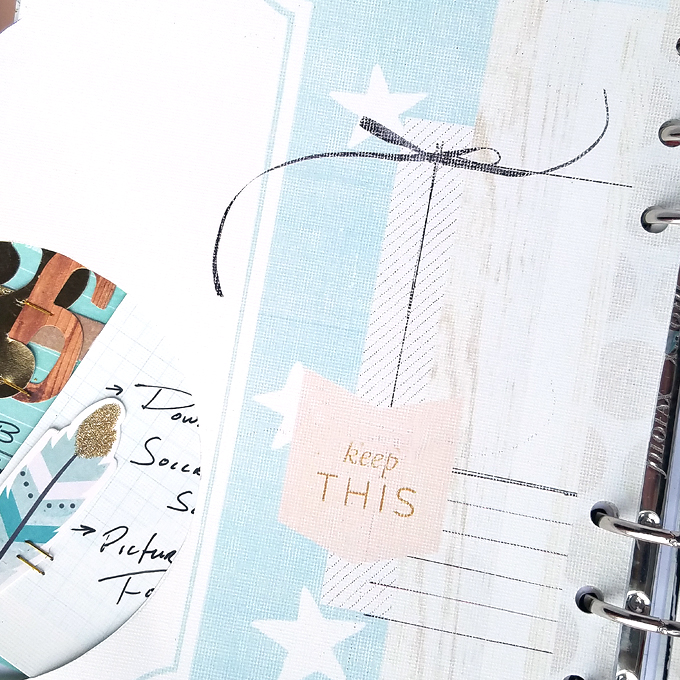 This pocket design is from the Shimmer Collection.  Yes, it's a winter collection, but I like to use them year round because their tone is always crisp and cool.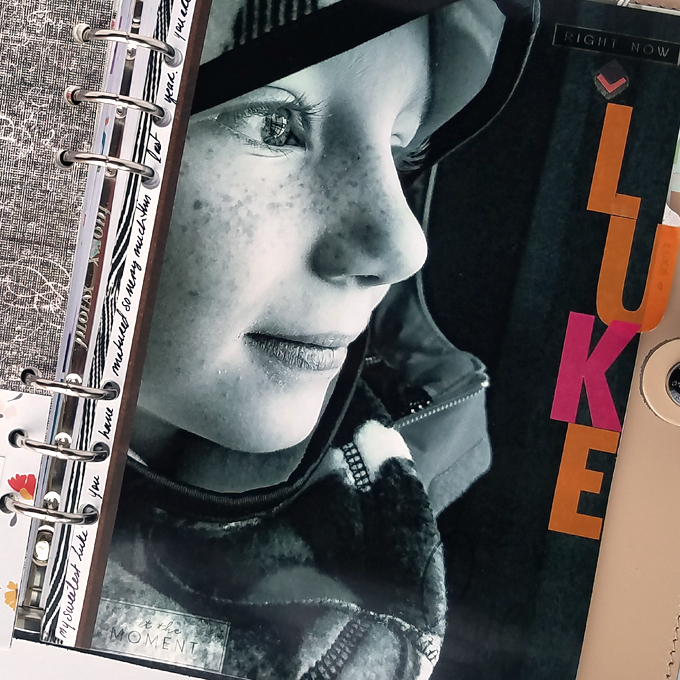 For Luke, I went a little bolder because he is a bit bold himself.  I added elements from Dully Noted to the picture itself.
I added journaling and washi to the ring side after I punched it hoping to soften the bold letters and picture composition.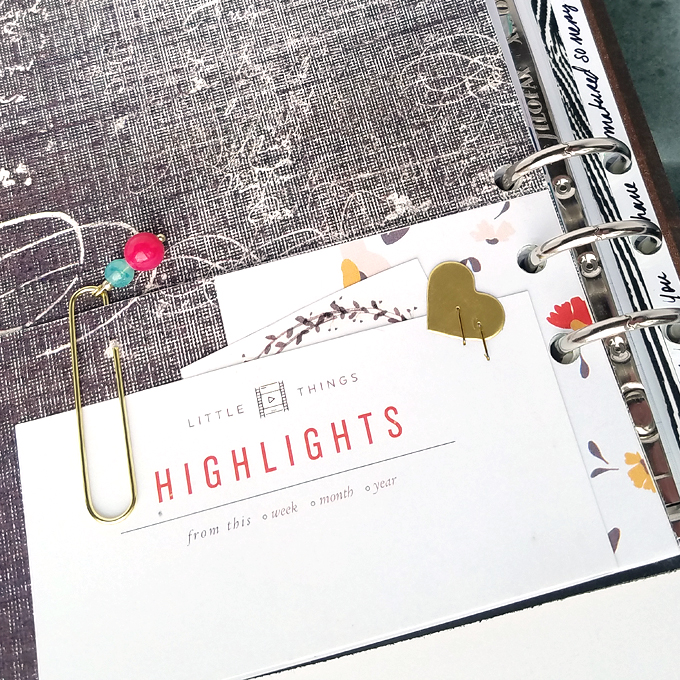 For this pocket I added an additional one in front.  On the surface it appears to be just 3 nested journal cards but they really serve as an additional pocket for future memory keepsakes from his year at kindergarten.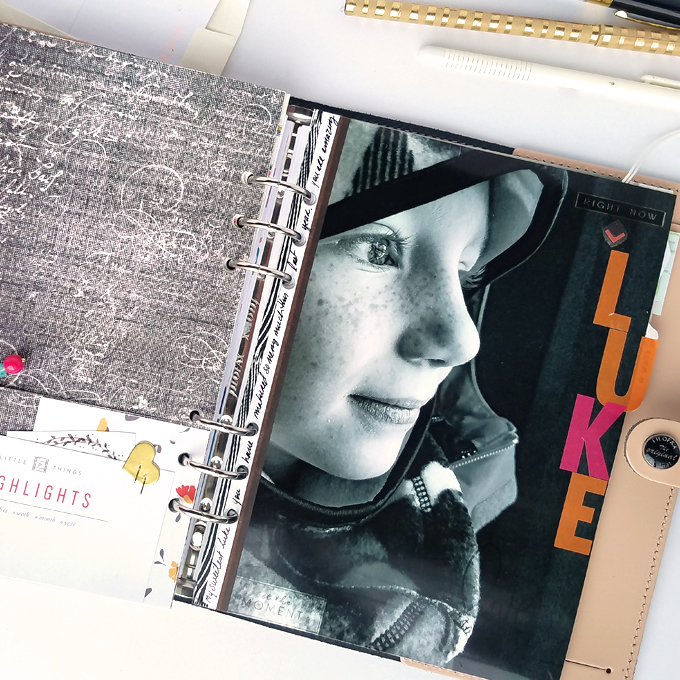 For the paper itself, I used an overlay technique using the elements of the Thrive collection where I lightened the script instead of its original black motif.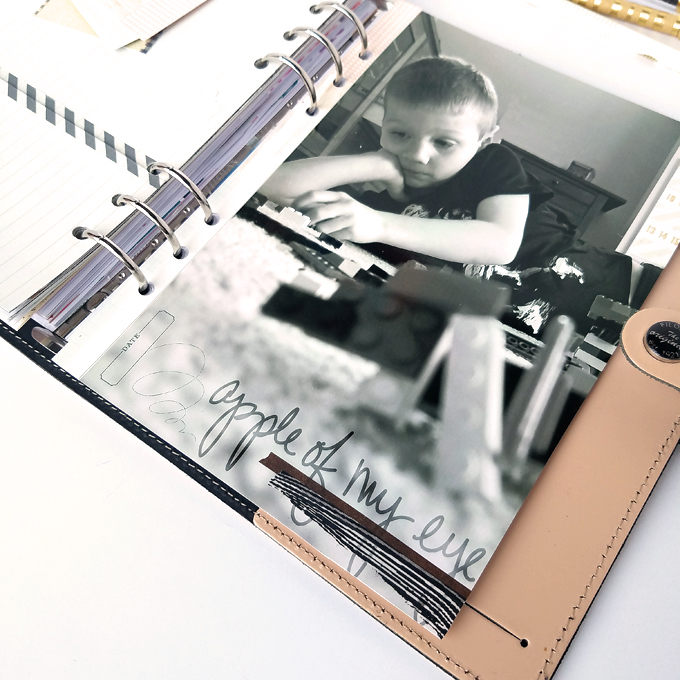 And then we have Eli, my cheeky little guy.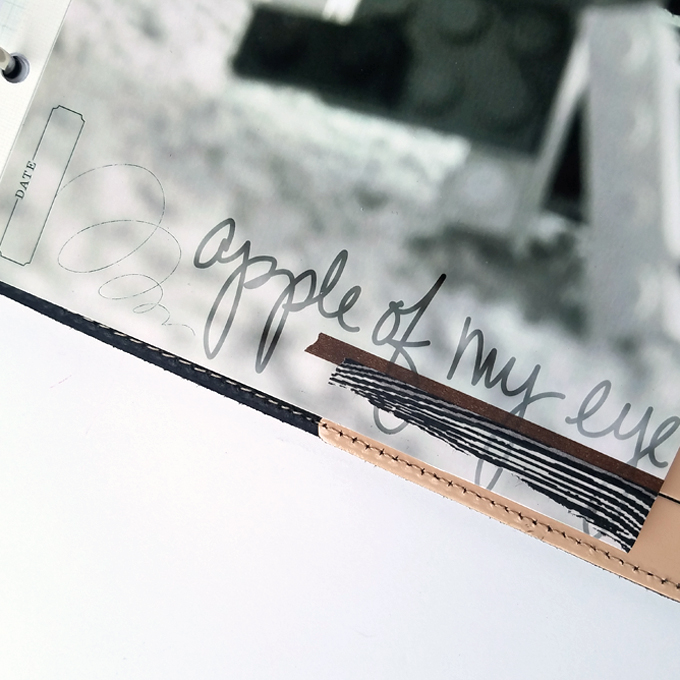 Elements are from the ever present Honeycrisp collection and I thought it would be a nice focal point to the blurriness of the picture bottom.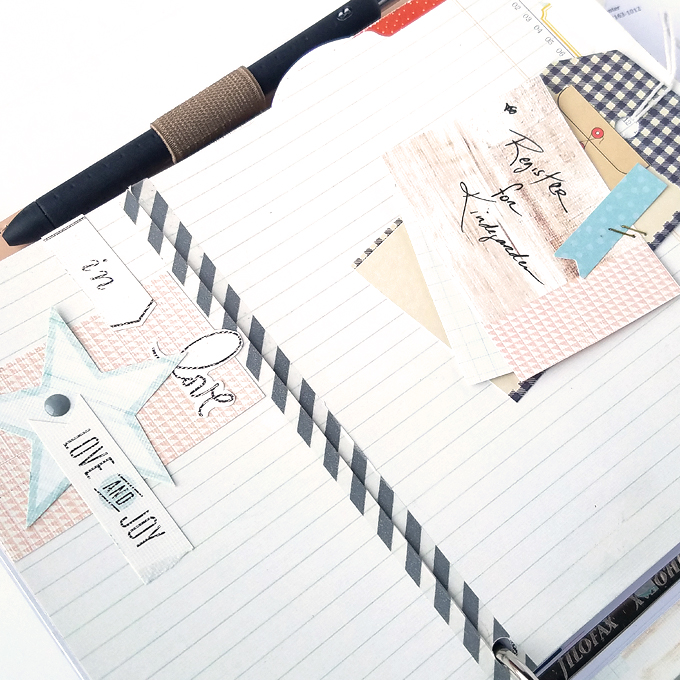 I used the Duley Noted collection again, among others, to create his pocket that will be full of kindergarten paperwork very, very soon!
Thanks for joining me today!
About Kim
Kim is a 40 (Akkk!) year old mother to 4 sporty, smelly and sweet boys ranging in the ages of 4 to 16 and lucky enough to be married to my favorite person in the world who lets her be a stay at home mom. When not doing laundry, this ex-fiber arts teacher loves memory keeping by scrapbook and pocket pages and to creatively plan to make sure she doesn't routinely forget someone at some sports practice – or any other school function.