I have to admit, I have been slacking when it comes to Project Life but I've been pushing myself to catch up and I finally feel like I'm making some progress!
This spread was a little out of my comfort zone. I don't use a lot of yellow and when I do, it is usually more muted than this, but since the photo was documenting all of the goodies my gran brought over from Scotland, I went with it! I actually really liking the yellow and am glad I tried something new.
I definitely have my comfort zone when it comes to scrapbooking, pinks and blues, but experimenting can be a lot of fun and lead to new favorites! I actually almost made the photo black and white but I'm glad I didn't because I probably wouldn't have used this gorgeous, floral tag! The floral design on this is stunning and the blues actually match my shirt perfectly!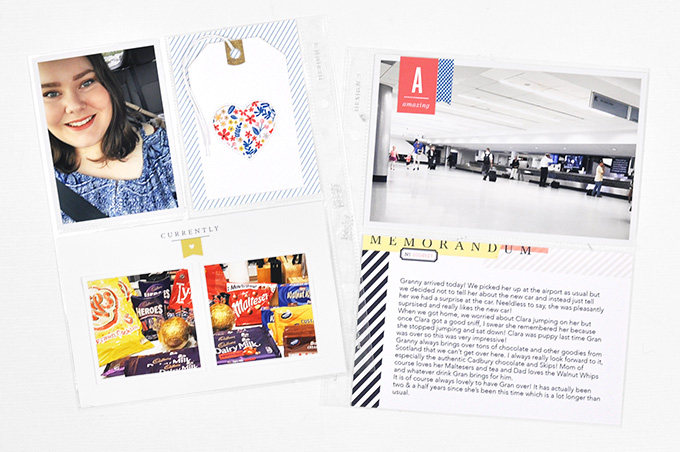 This spread definitely came together a little easier. I was documenting going to a 2 year old's birthday party as well as my own birthday with the photo of my first legal drink. I can't think of a better use of that "Let's party" card!
I also decided to use a couple of digital stamps on this spread. The obvious one is on the "from where I stand" styled photo and I really love how it compliments the photo.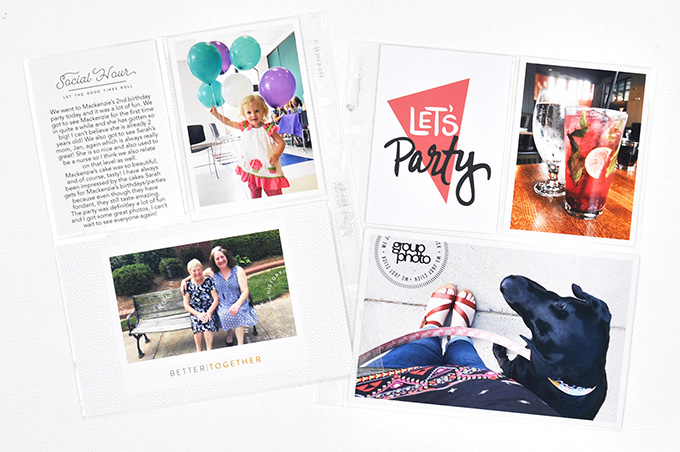 Here, you can get a better look at the other digital stamps. I added "we have history together" on the photo of my Mom and Gran because while I did think it looked a little empty, all embellishments I added took away from the photo. These digital stamps definitely compliment it perfectly though!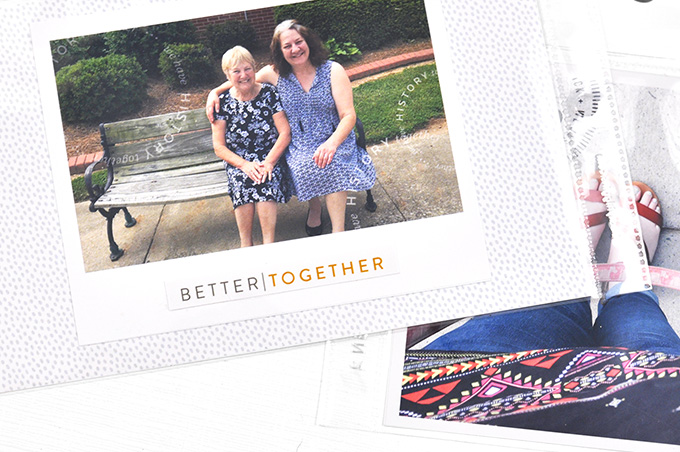 Here is a close up of the first spread. I love layering paper elements like this onto photos. You get the interest of any other embellishment but without the bulk! I use more paper embellishments than I do any other kind in my albums for that reason! I also love that with digital elements, you can adjust the colors to whatever color scheme you are working with.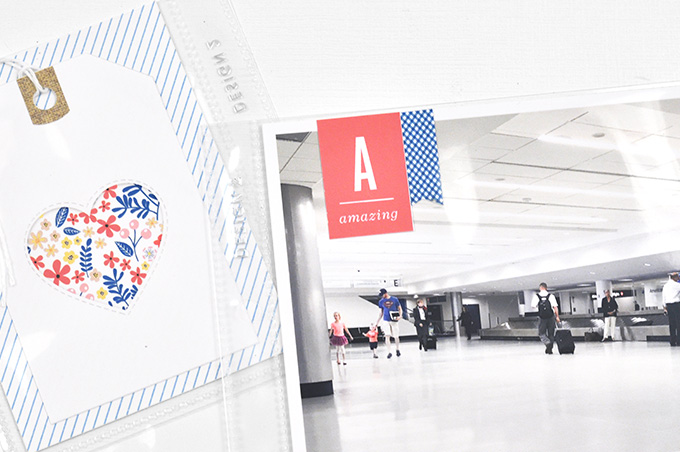 That is all for today, I hope you enjoyed and got some colorful inspiration!
Supplies: Irvine Park, Between Us Journaling Cards, Between Us, Duly Noted Journaling Cards, Fete, Better Together
About Alex
Hello, I am a 19 year old Scottish girl living in North Carolina. I scrapbook to remember the most important things in my life including my friends, family and my black lab, Clara. I also love lettering, card making and pretty stationary.
Save