I'm pretty sure the last full-ish scrapbook layout was done for my guest appearance for OLB last November. 🙈  Honestly, I haven't really missed it.  Since I've started using a traveler's notebook to document those free form stories, I've enjoyed the process a whole lot more.  Much less stress feeling like I need to fill that large blank paper but at the same time I can use all the same techniques I'm accustomed to.
Maybe you're thinking about your summer documenting ,  a fun foodie one or a notebook for all things you…there are many reasons you might want to downsize or experiment. I've got a few suggestions I've learned along my short way that I'd like to pass on to you using this layout as my example.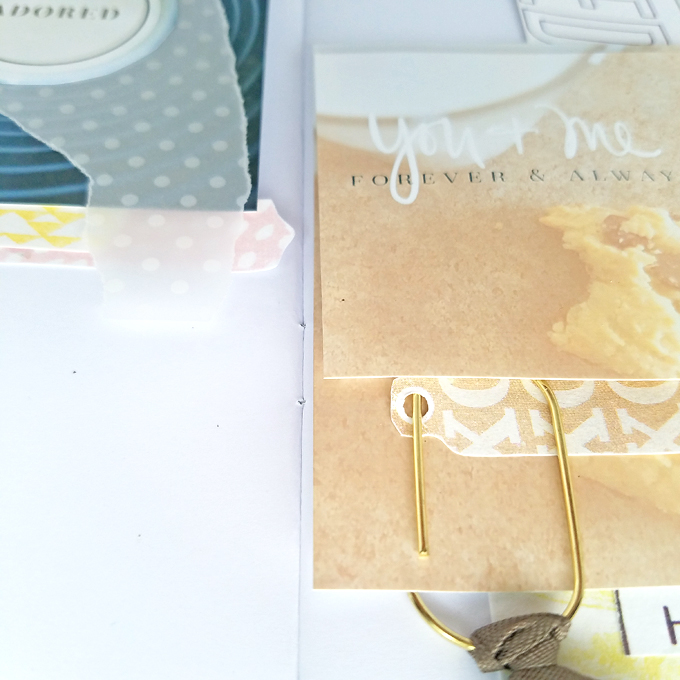 Point 1: Ignore the middle seam
You can place items across the middle of your notebook.  Score the picture or paper of where  you want it to hit the seam and fold it.  Then place adhesive as close as you can to either side of the center of the notebook and place down your object. Open and close the TN to see if you've placed it correctly then glue the outer edges to the notebook itself. Or  you can just place you're items as far to the center as you'd like to achieve the same center effect design.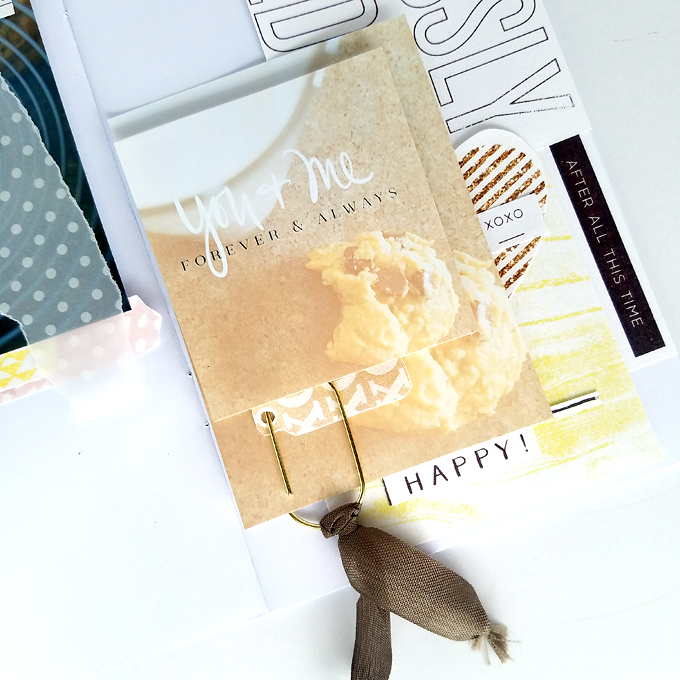 Point 2:  Don't be afraid of heights:
Foam dots and 9 different types of layers of paper help create layers which makes for a healthy layout.  There is no reason not to have a little heft to your notebook. It always adds a sense of satisfaction when you finish one and it's a chunky little book of love!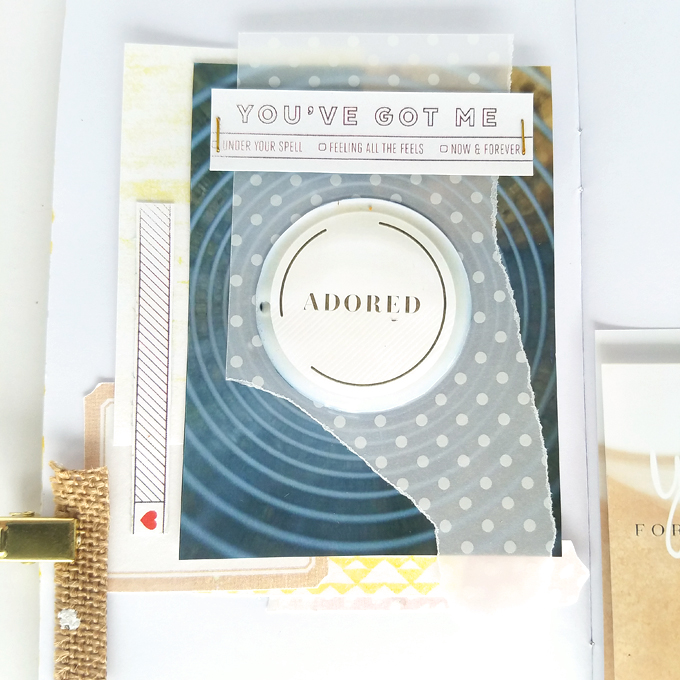 Point 3: Stuck? find a sketch
For this project, here are the base supplies I knew I wanted to work with.  I am using the Cheri Collection to document my love of milk and cookies today because the muted tones of brown and pink, I thought, would work great with the pictures I took.  A wee bit of digital work, overlaying a journal card on the picture and added a digital element to the center of the milk, was quickly done before printing.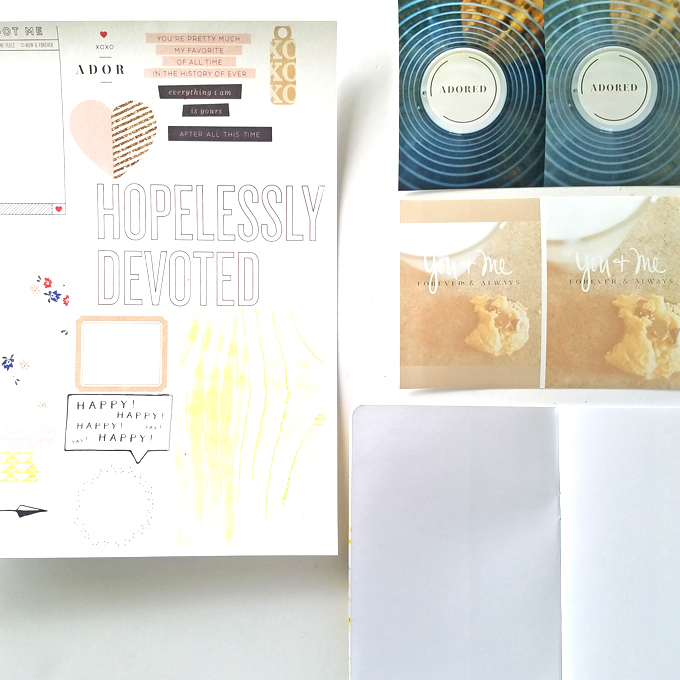 Then I found a sketch ('cause I was stuck). It happens to be for a pocket page spread but something about this was what I was looking for. This one happens to be from Studio Calico but there are plenty of Google choices out there.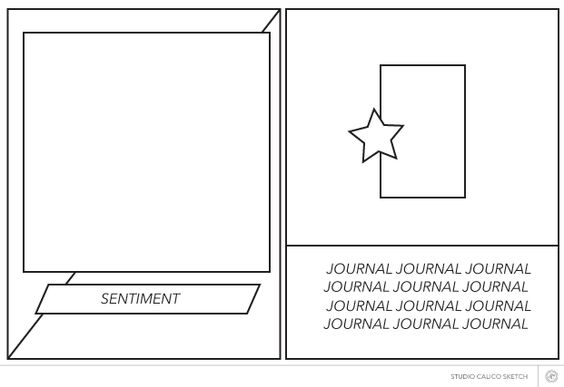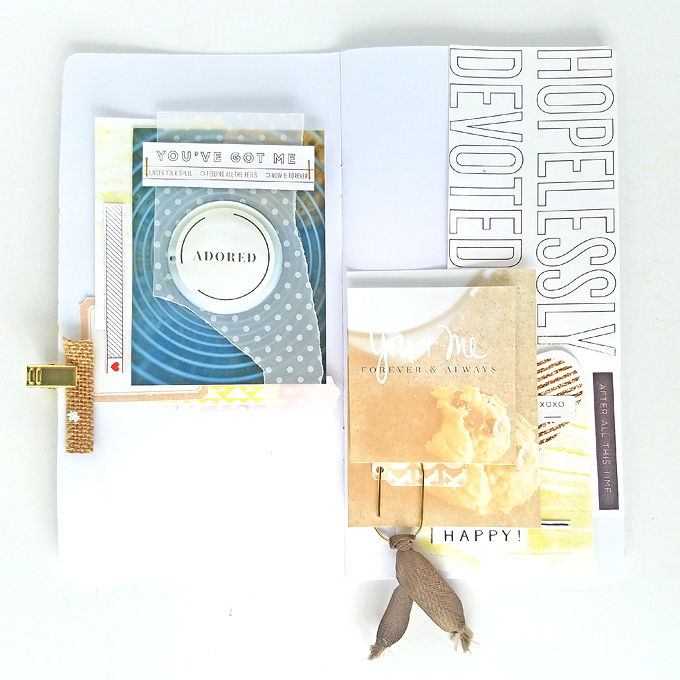 And here is my final project. The sketch and the project look nothing alike,literally, but I did happen to get in the grove and go for it on my own after a couple of minutes. The starting point is always what is a great place to jump from.
Thanks for stopping by and I hope you jump on the TN memory keeping bandwagon!  You won't regret it!
About Kim
Kim is a 40 (Akkk!) year old mother to 4 sporty, smelly and sweet boys ranging in the ages of 4 to 16 and lucky enough to be married to my favorite person in the world who lets her be a stay at home mom. When not doing laundry, this ex-fiber arts teacher loves memory keeping by scrapbook and pocket pages and to creatively plan to make sure she doesn't routinely forget someone at some sports practice – or any other school function.
Save
Save
Save
Save
Save
Save
Save