Hi everyone! I'm very excited to share this scrapbook page with you today! I am not only sharing the actual scrapbook page, but the process I went through in Photoshop when I was putting it together digitally!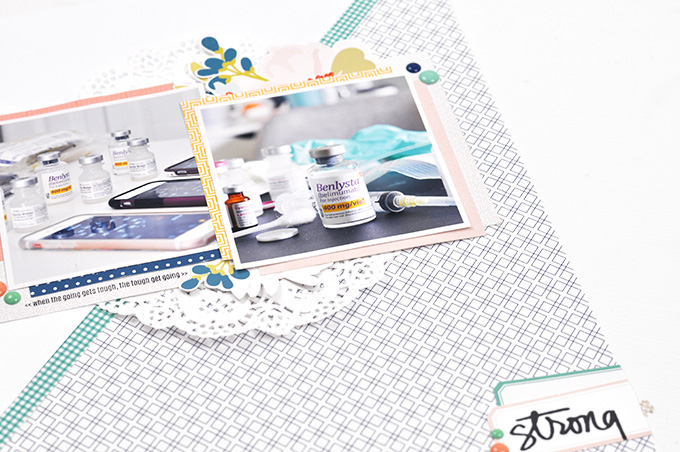 So when I am creating a hybrid scrapbook page or project life spread, I always start off in Photoshop. This way, I can move things around much easier and I also don't end up printing things I don't need.
I always start with the background. I keep it mostly neutral but since there was some teal in the photos, I decided to add some into the background as well. After that, I add the photo/photos and figured out where to place them.
Then, it's on to the fun stuff! I love figuring out what papers and embellishments to place behind the photos. Again, I pulled colors from the photos, so I added some orange. If you are ever struggling to find a color scheme, just look at your photos! They can really help you! Once the paper was done, I added a couple of flowers and labels/tags. I really wanted the photos to be the focus so I didn't add too many embellishments.
Once I finish, I print it all out and start putting it together!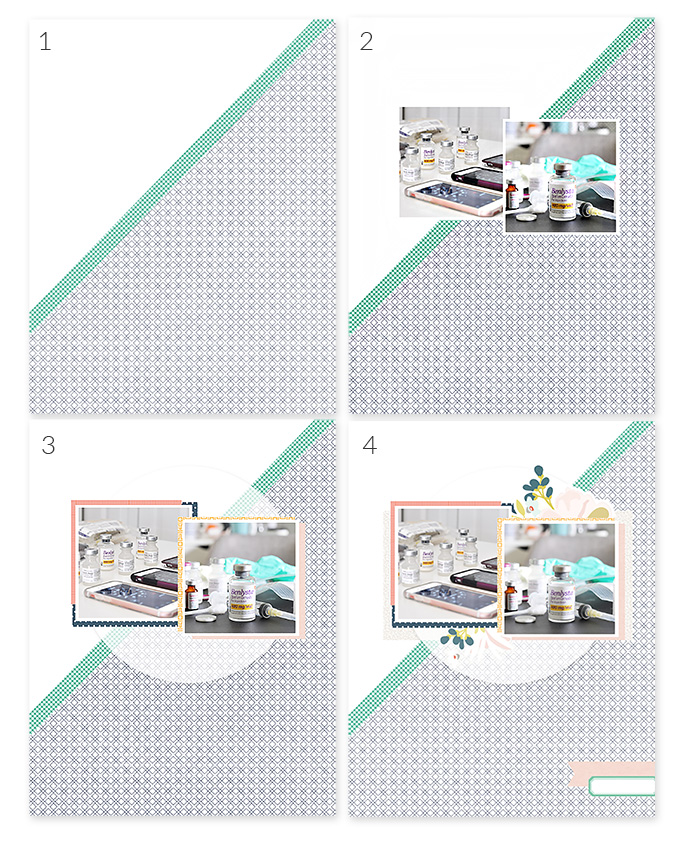 Here it is in the physical form! I just love all of the colors and layers, it looks so much better than it did on the computer!
This page is documenting part of my autoimmune disease treatment. I have to get an infusion once a month (although I get more frequent infusions for other reasons) to help weaken my immune system. There is more to the photos but I think this page documents them really well and it frames the photos nicely.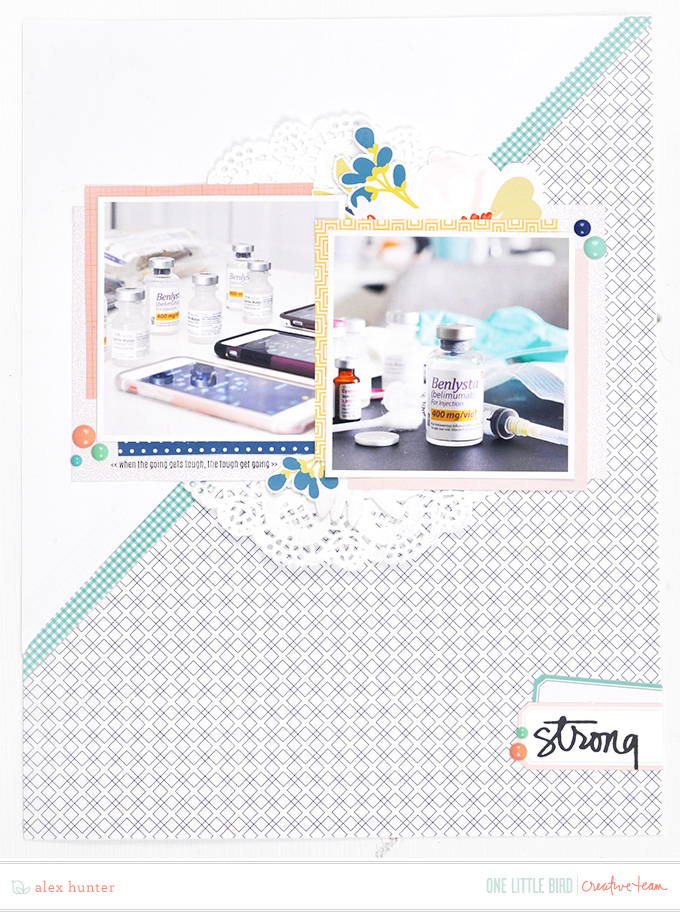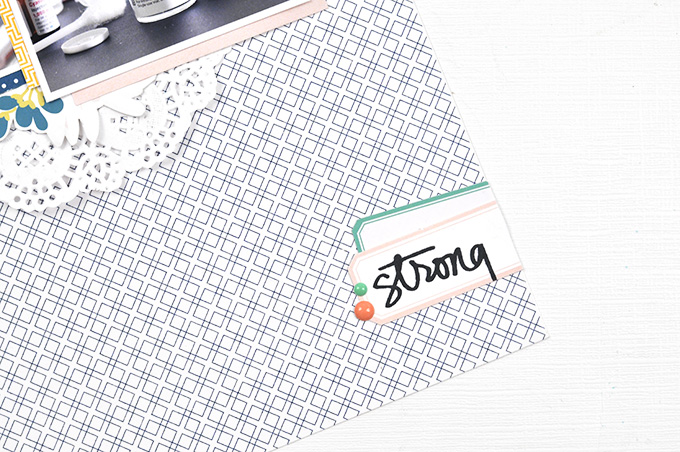 I really love these stamps! I especially love the saying and placement of this stamp below. It fit really nicely into that space and I think considering the photos, the saying is definitely appropriate.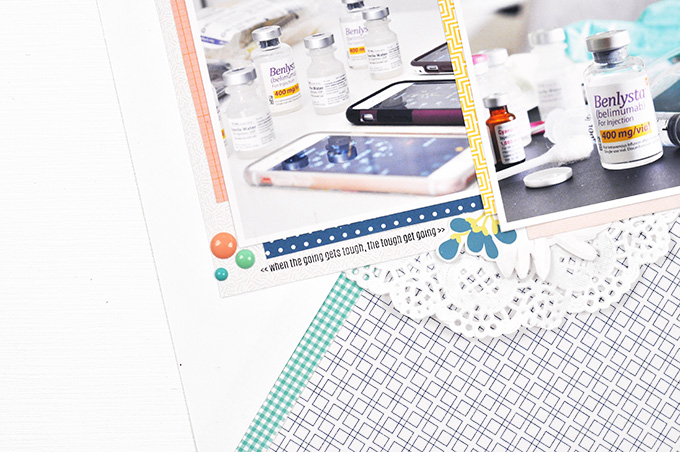 I had so much fun creating this scrapbook page and I hope you enjoyed it as well!
Supplies: Origin Papers, Soleil Papers, Elysian, Halcyon Papers, Fete,
About Alex
Hello, I am a 19 year old Scottish girl living in North Carolina. I scrapbook to remember the most important things in my life including my friends, family and my black lab, Clara. I also love lettering, card making and pretty stationary.
Save