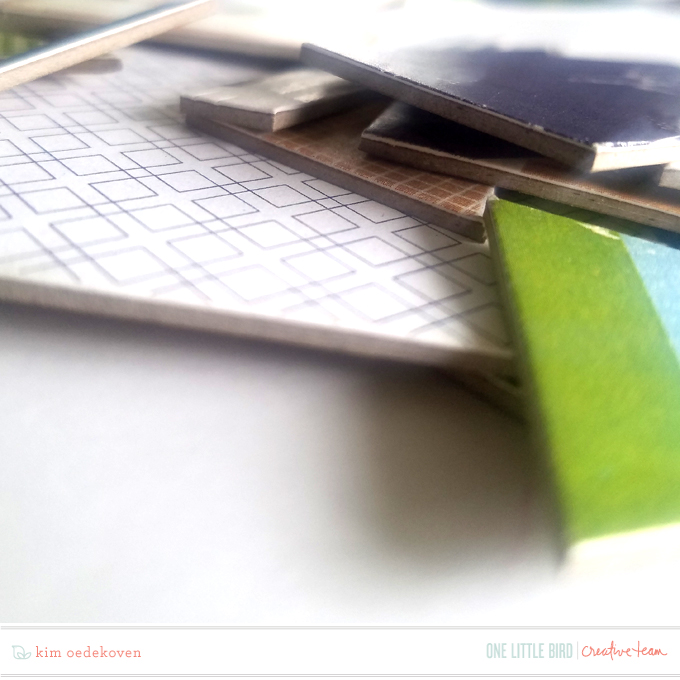 Hi there friends! Kim here with a quick DIY idea about another use for Peppermint's Origin digitals (paper, elements) that you may not have thought of before. Chipboard is a great way to add some depth and layers to your layouts and it's really easy to create your own when Peppermint's designs are already ready to go for you!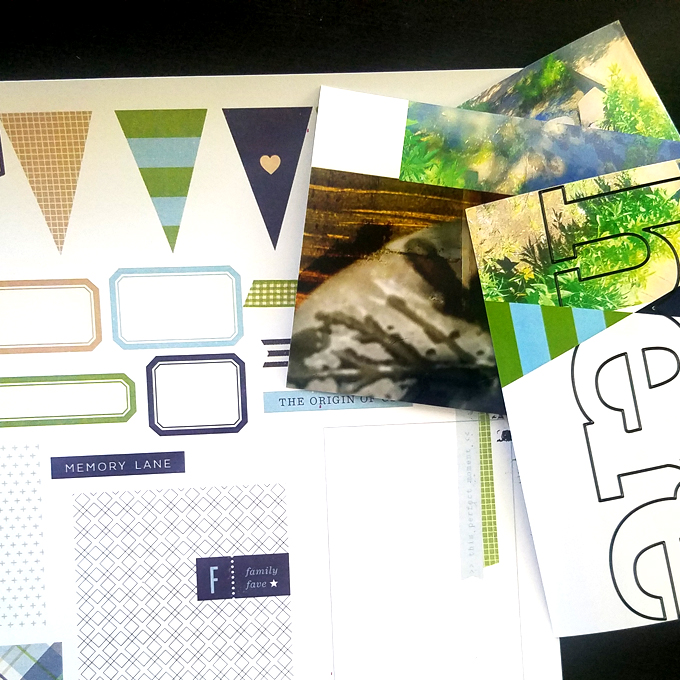 After gathering my pictures and printing a piece of lightweight cardstock with the designs I wanted to create, I used spray mount adhesive to attach my paper to a piece of medium weight chipboard.  A rotary cutter is what I used on the first pass to cut them out, then I used a pair of scissors for the detail edges.  The rotary cutter creates really clean "un-mushed" egdes for you to work with.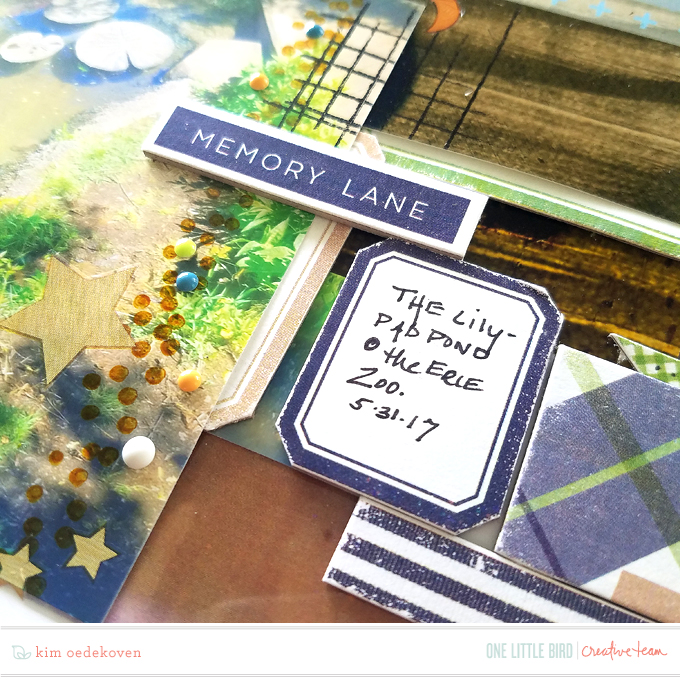 I distressed the edges and tops with sand paper and then adhered them to my layout.  Keep in mind that you can peel the cardboard backing off to make whatever height you'd like for your shape to have.  I did that on a few and then tucked some under the pictures here and there throughout the layout.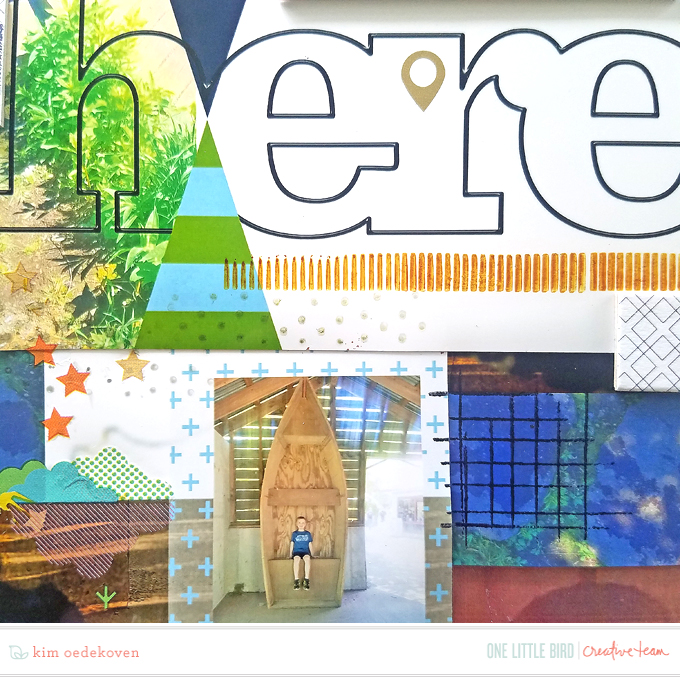 To complete what I'm working on,  I added some rub-ons and stamped shapes to create more layering effects. I printed two more of the same picture in different scales to aid in the continuity of the project, but I also printed them onto transparencies so they would have a more grainy and opaque feel.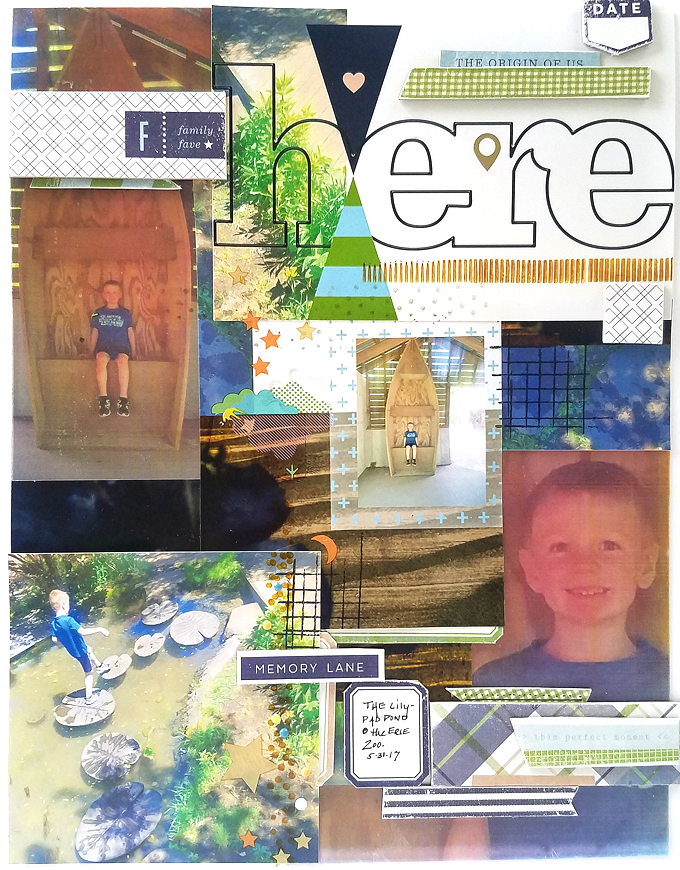 Thanks again for stopping by!
About Kim
Kim is a 40 (Akkk!) year old mother to 4 sporty, smelly and sweet boys ranging in the ages of 4 to 16 and lucky enough to be married to my favorite person in the world who lets her be a stay at home mom. When not doing laundry, this ex-fiber arts teacher loves memory keeping by scrapbook and pocket pages and to creatively plan to make sure she doesn't routinely forget someone at some sports practice – or any other school function.
Save
Save
Save
Save
Save
Save
Save