Most months, when I sit down to start designing a new digital collection, I'm drawing from whatever is in the forefront in our lives at the moment. The last half of May was marked by a lot of transitions in our family, with my eldest niece graduating high school and my son getting his actual, legal driver's license (eek!) and his first car. We've had the good fortune to spend a lot of time celebrating milestones with our extended family over the past couple of weeks.
Inevitably, conversations always seem to revolve around the "remember whens" in our lives. Remember when they were toddlers? Remember that time we…? Remember how we used to…? We spend a lot of time reflecting on the things we worried about (needlessly, in most cases), on the differences and similarities between our own childhoods and those of our children, on how this character trait is so much like <insert family member here> but we're not sure WHERE they get that other thing from. We love taking a deep dive into the intricacies of how we all arrived here, in this moment.
So for June, I've added three new products to the shop that focus on the love and the laughter that's on display when we're all gathered together, and the stories that we tell. The Origin collection includes papers, elements and journaling cards designed to inspire you to record these special moments.
You'll save 20% on them through Sunday. But there's a special offer for newsletter subscribers, too – read on for all of the bundle details and some inspiration from the amazing 2017 Creative Team.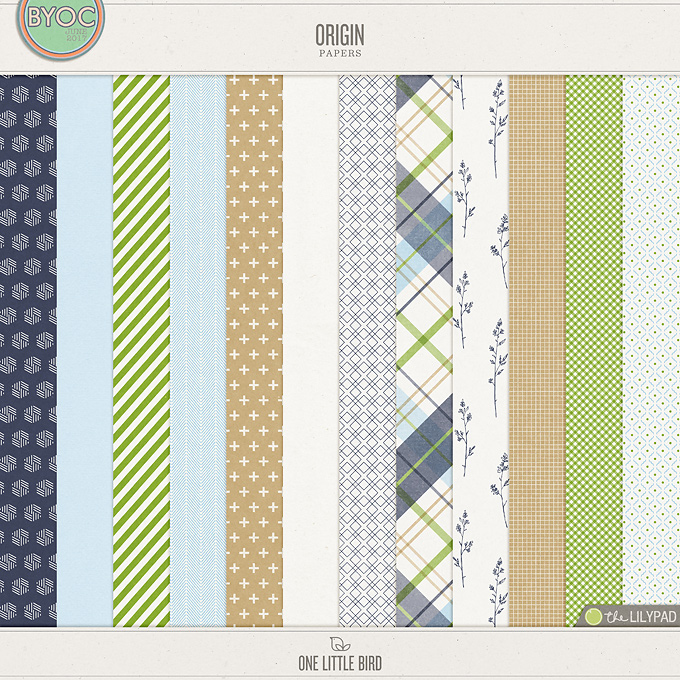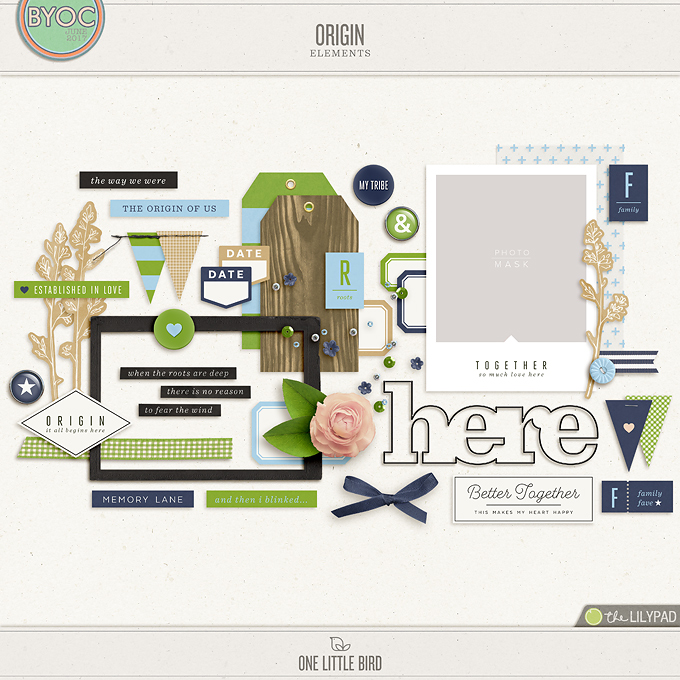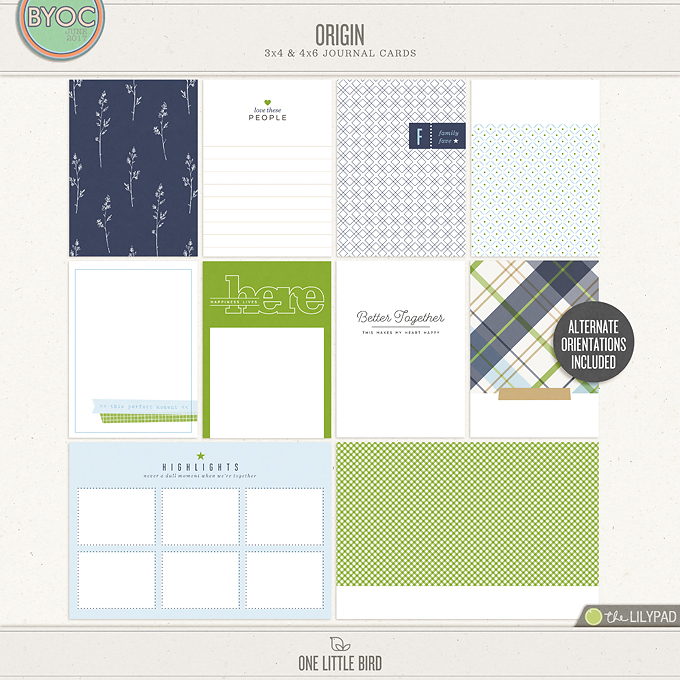 Save 20% On These New Releases
All of the products in the new Origin collection are 20% off through June 4th, 2017. Cage Liner subscribers also have access to an exclusive subscriber bundle for a limited time. See below for details!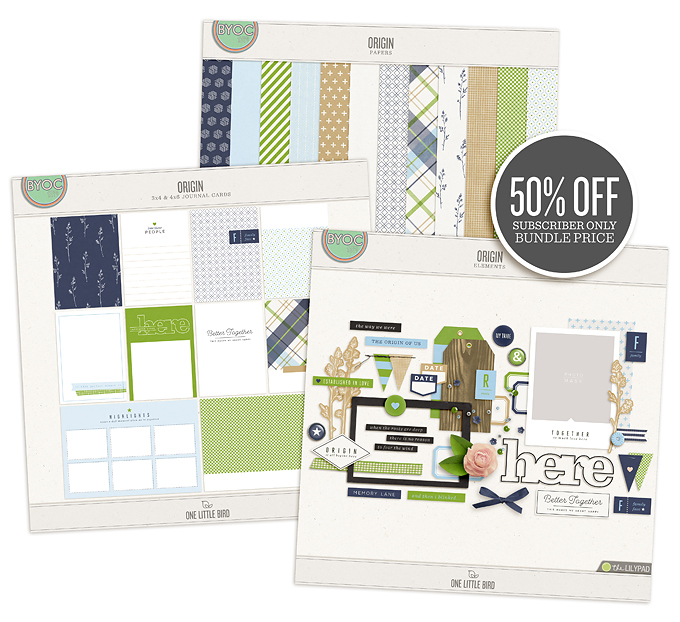 Cage Liner subscribers can check their latest newsletter for access to an exclusive subscriber bundle at 50% off for a limited time. Not yet a subscriber? Subscribe Here for a link of your very own. Offer ends June 4th and cannot be combined with any other store offers or coupons.
 Inspiration from the Creative Team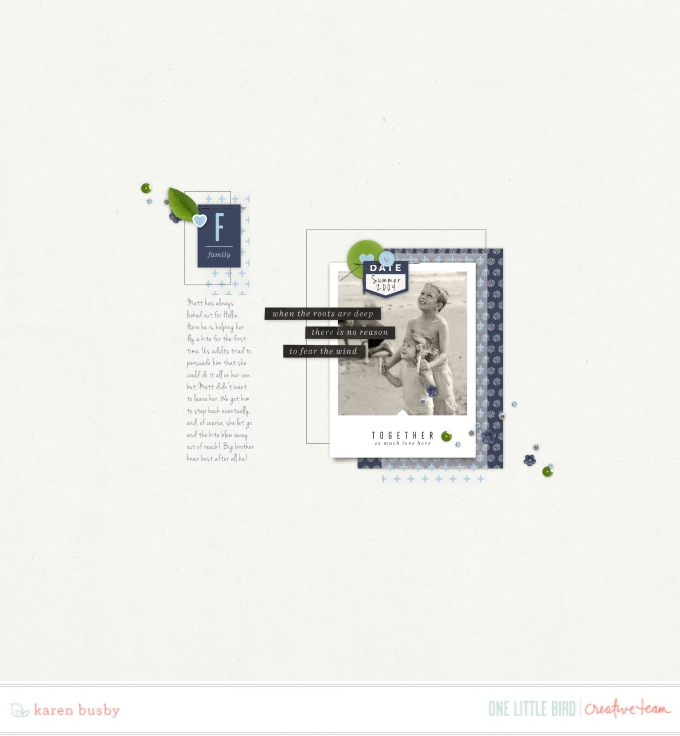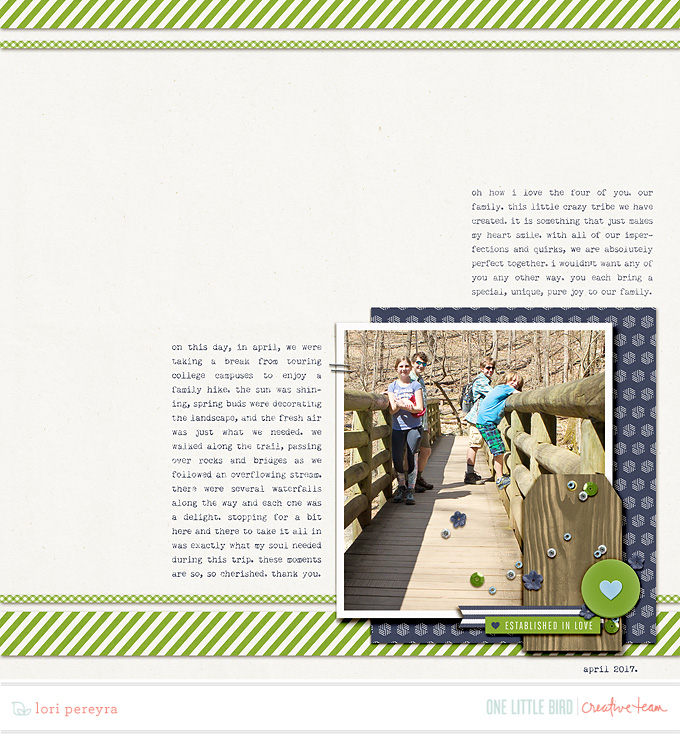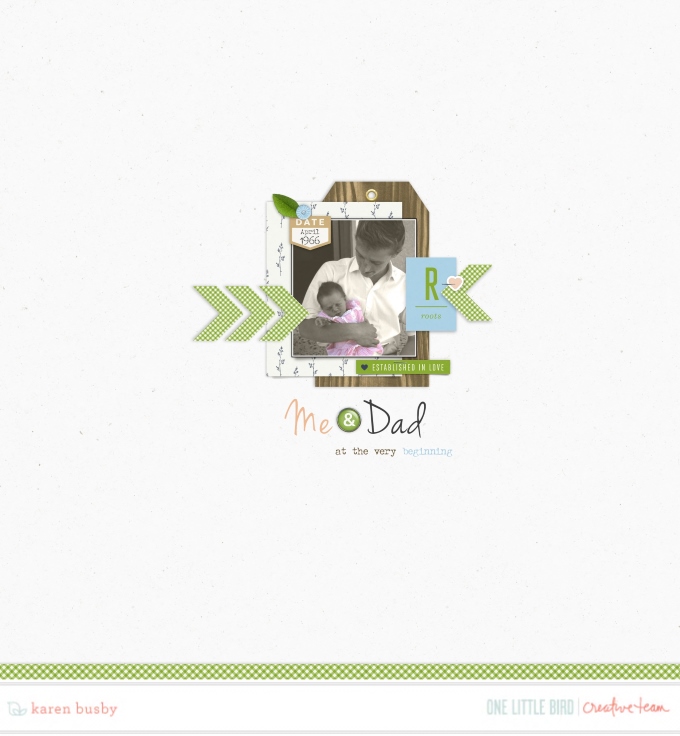 Inspiration from the Pollys
Note: the following projects may contain very small amounts of additional
coordinating products and templates available from other designers for the May BYOC