I am really excited to be back on the One Little Bird blog this month! I cannot tell you the last time I used my traveler notebook! I always adore people's TN spreads but they are something I sometimes have a little bit of trouble with. This week, I was determined to get some use out of my TN and document part of my recent trips.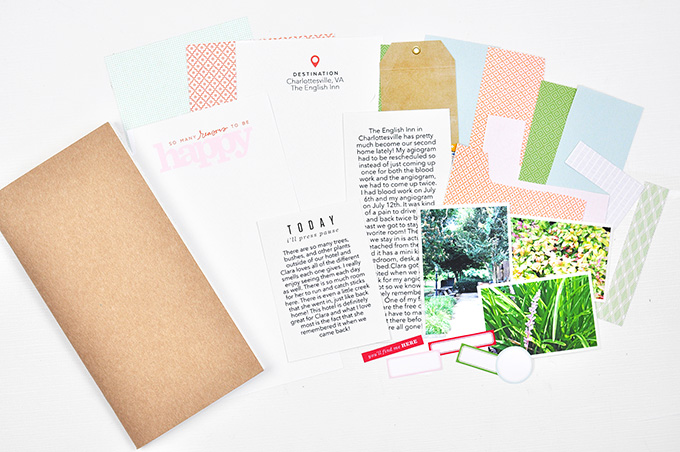 Once I figured out my designs in Photoshop, I printed everything out and while some things look like they are cut a bit wonky, you won't be seeing that later so it won't really matter!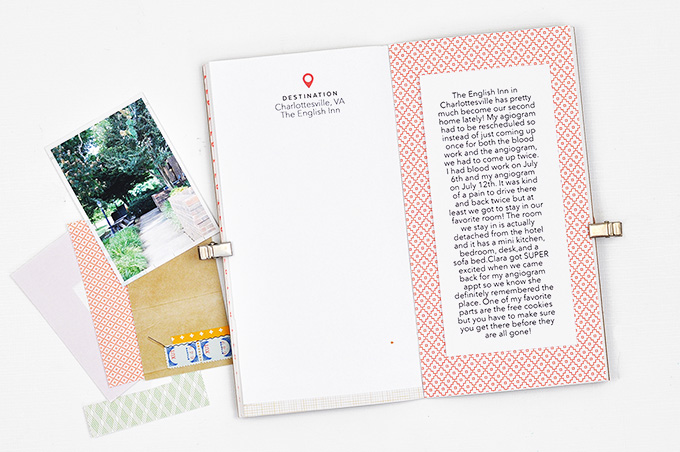 With the notebook I am using, the pages are pretty yellow so I decided to add not only full sheets of patterned paper, but white paper as well. For those sheets, I decided to use HP Premium Choice 32lb because I didn't want the notebook becoming too thick.
When I was originally creating these in Photoshop, my measurements were very slightly off. Sadly I did need to reprint the full patterned paper sheets, but for the white sheets, I decided I could just add a little strip of patterned paper at the bottom and now, no one will ever know it was a mistake!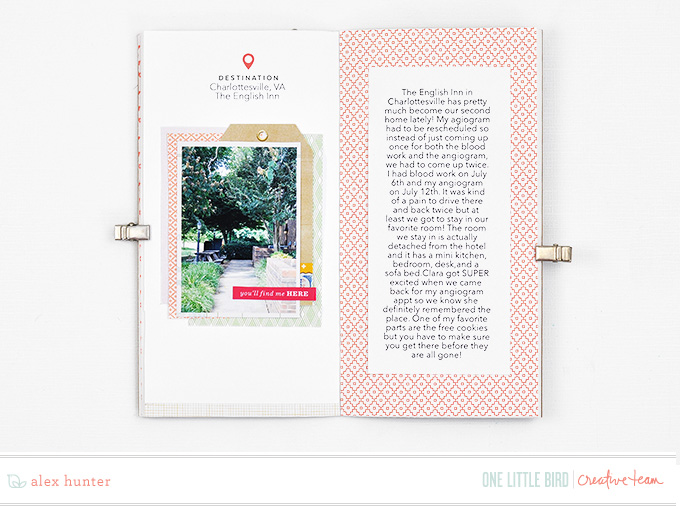 After using my ATG gun to glue everything together, this spread is done!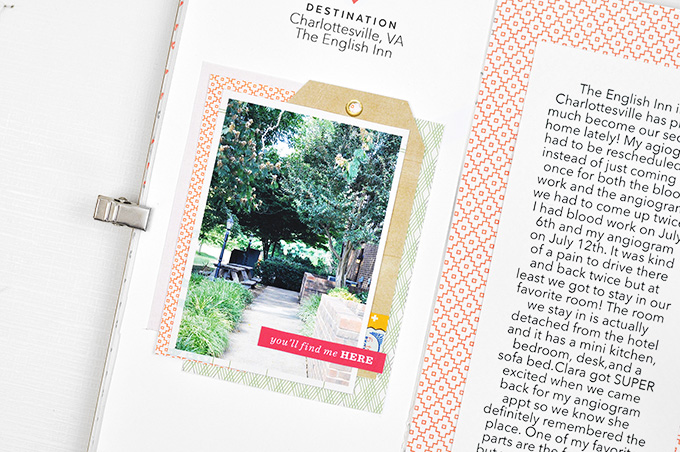 For my second spread, I started the same way, a full patterned paper sheet and a white sheet that I added some embellishment too in Photoshop. The "so many reasons to be happy" was actually part of a 4×6 card but by using the Marquee too ("M" on the keyboard of a MAC computer), I was able to take it from that journaling card and transfer it onto this page.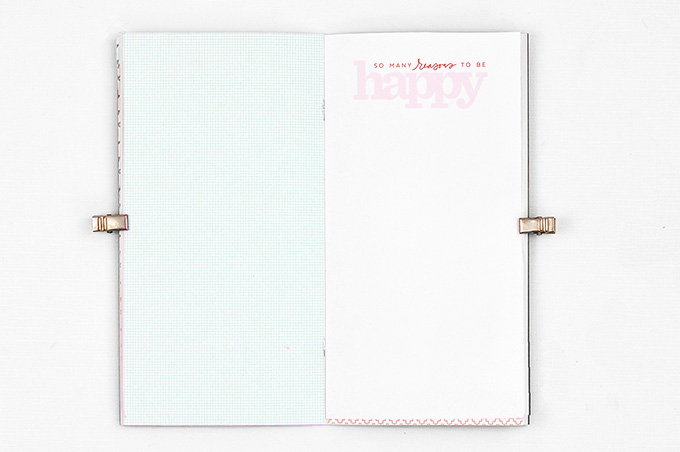 Once I got all of the layers glued behind the photos, I glued them down. I also added a little bit of washi tape to my journaling card for a little bit of interest. I felt as though the card was just kind of floating there otherwise. For a finishing touch, I decided to add the date on a green label which tied in some of the green from the other side. That smudge does kind of drive me crazy but I'm trying to not let those things get to me.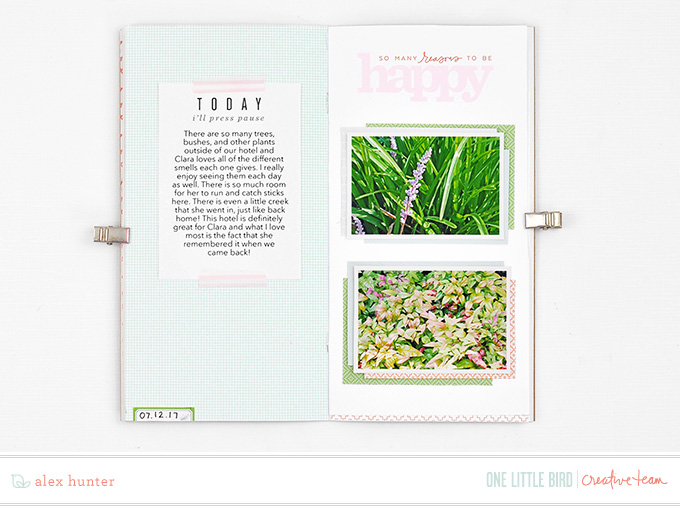 I can't decide which spread is my favorite! I really love them both and I'm really glad I've gotten back into traveler notebooks. I will definitely continue to document in them and I hope this inspires you to either pick one up and try it out or just get back into it!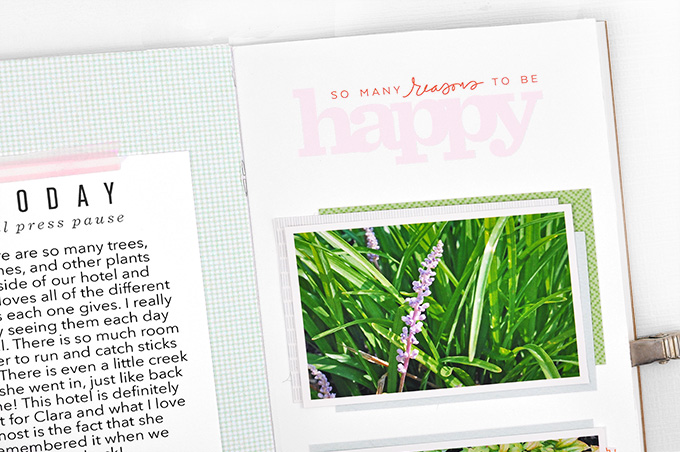 Supplies: Hyannis Journaling Cards, Hyannis, Irvine Park Journaling Cards, Irvine Park Paper, Origin Paper, Soleil Elements, Roam
About Alex
Hello, I am a 21 year old Scottish girl living in North Carolina. I scrapbook to remember the most important things in my life including my friends, family and my black lab, Clara. I also love lettering, card making and pretty stationary.