Welcome back to the One Little Bird blog!  Candace here sharing a new week in my pocket page album.  For this week in my album I wanted to keep the spread pretty light and clean with a few intentional embellishments to complete the spread.
Recently I have had a lot of questions on how I prep my spreads so I thought I would walk you through the steps. For me, the most time consuming part of the process is the photo selection and editing.  Because this can quickly become overwhelming to me I make sure that I select, edit and print my photos on a weekly basis.  Next, I just slip the photos into my pocket pages for the given week and let them sit and wait till I am ready to create the spread.  This helps me be a little more creative because I can look through the photos I have and match it to any products that are particularly inspiring to me at the moment.
For today's spread I chose to document week 24.  I already had all my photos in the pockets so next I looked through my collection of OLB cards.  I am a very visual crafter, so I need to see the cards next to the photos to know if I like the way they look in the spread.  This can be difficult when you are a hybrid crafter, so I print out all the cards to have on hand. That way I can test them out in spreads before I add my journaling and re-print them on my computer.  This also makes it easier to mix and match collections and colors within a spread and stretches your digital products!
After I adjust and reprint the cards for the spread with my journaling the spread is almost complete.  Next, I just add a few intentional, simple embellishments and the spread is done!
Take a look at the final spread for week 24 in my pocket page album!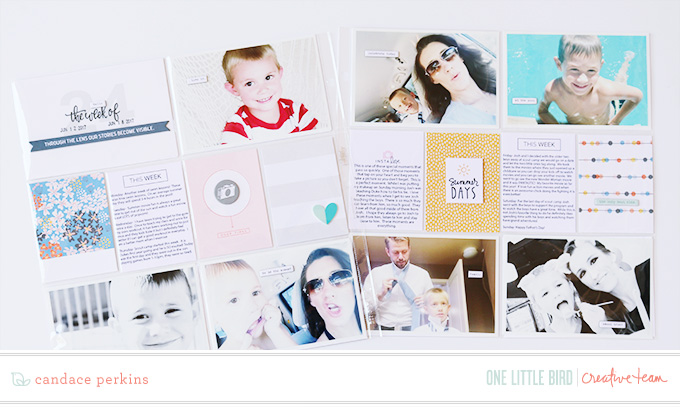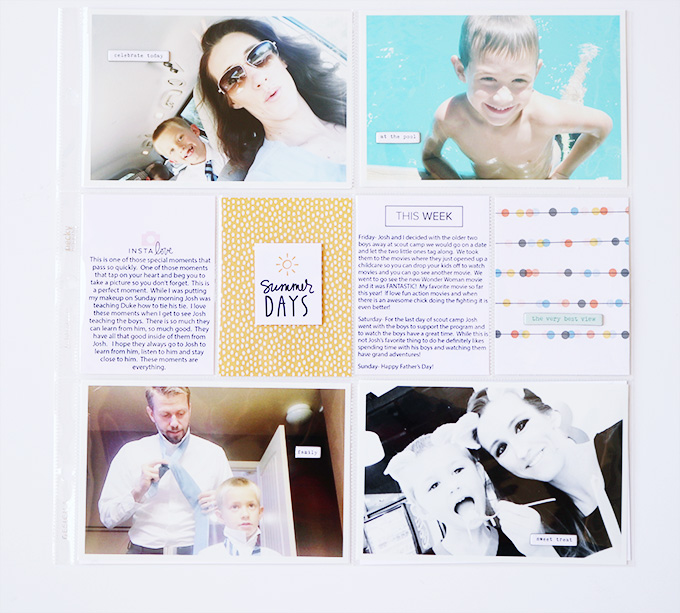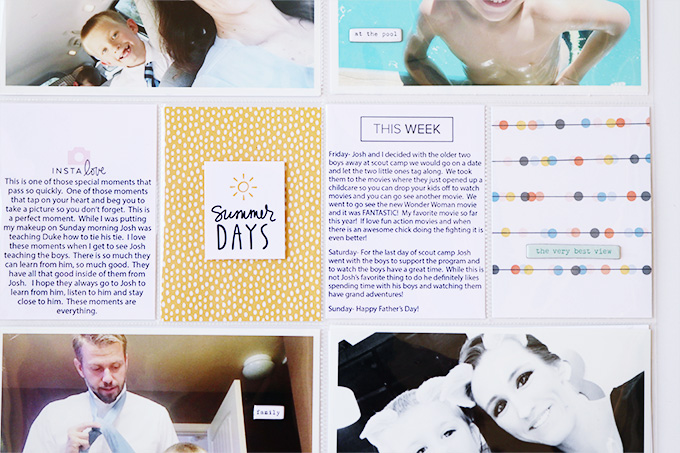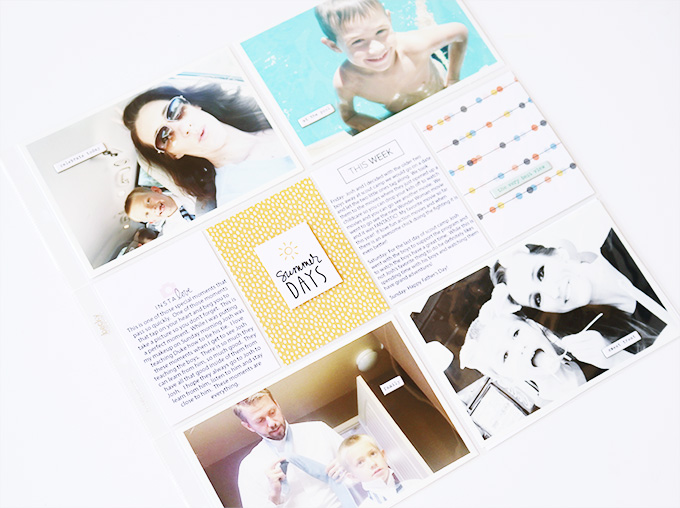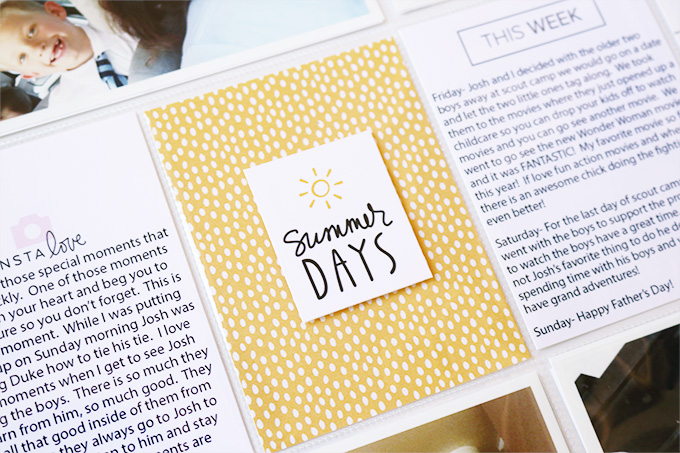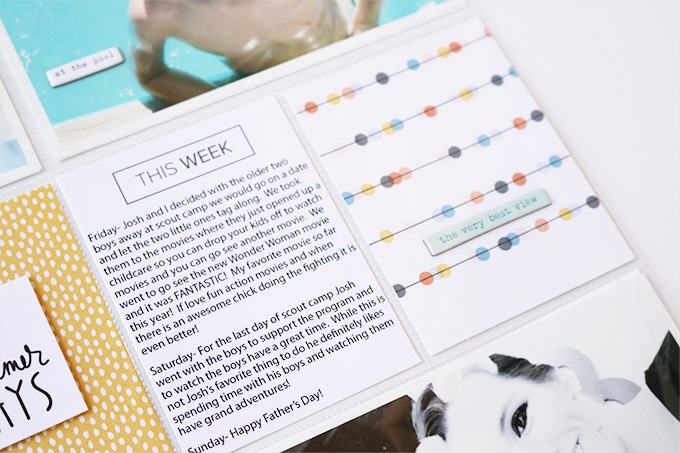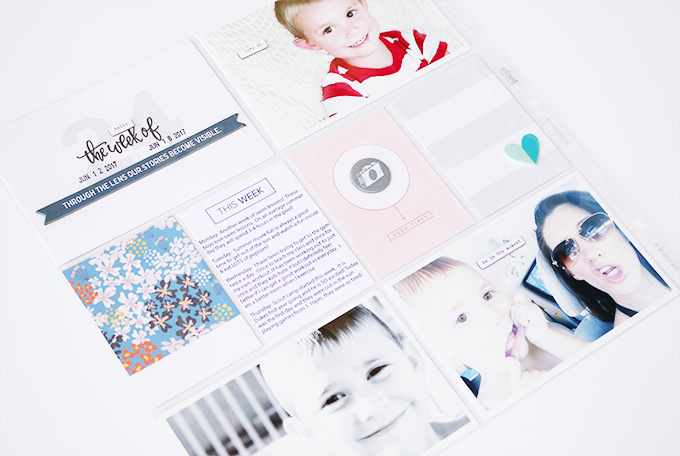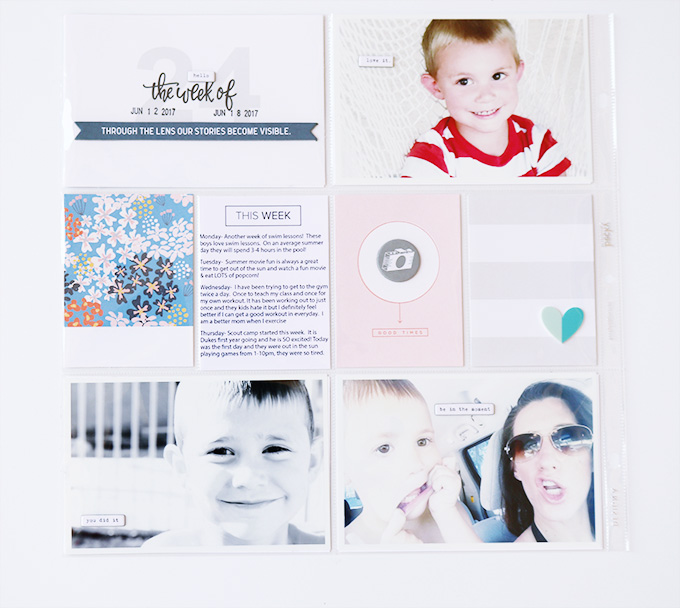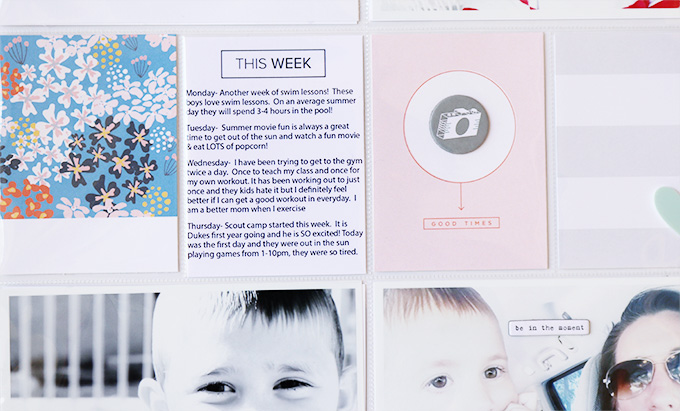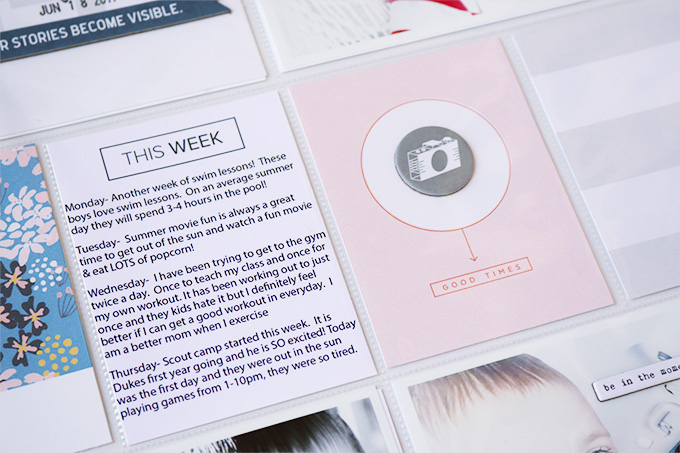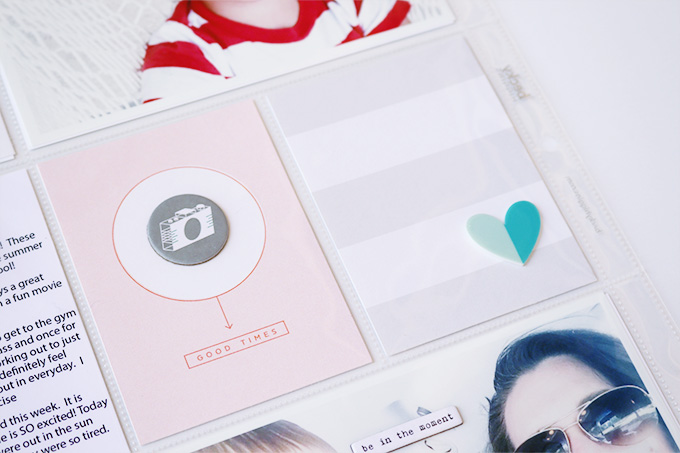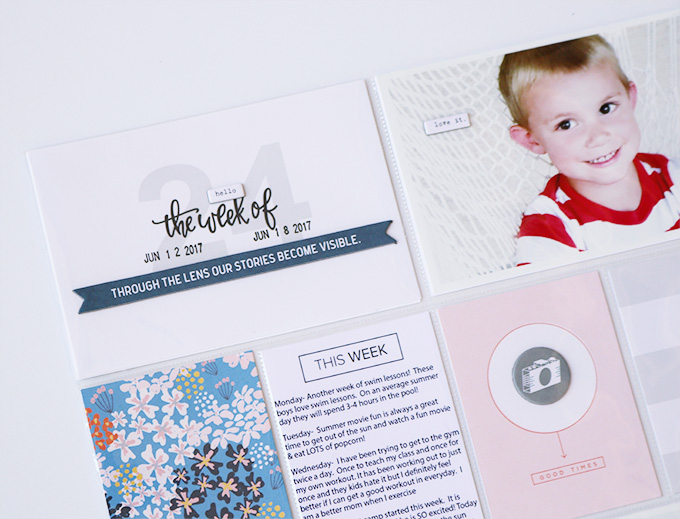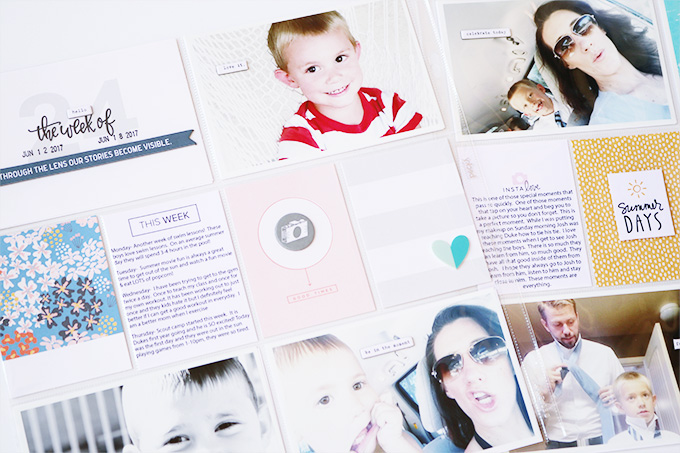 Thanks for stopping by today!  Try creating a process or system to make your pages come together a little faster and with less stress!  Links to all the fun OLB products I used are below!
Have a beautiful day!
Candace
Products Used: Between Us Journal Cards, Soleil Journaling Cards, Cabana Journaling Cards, Agenda Elements.
About Candace
This is me. I am a wife, a mother, a sister, a daughter and a friend. My days are filled with cleaning dishes, driving kids to practice, kissing boo boos, singing nursery songs, calling a friend, folding mounds of laundry, cleaning the dishes AGAIN, washing tushies and toes, tucking little ones in bed, and then doing it all again. But in this crazy, busy and the wonderful life there is everyday perfection. Moments where time seems to stop, you take a picture in your mind, and promise yourself you will never forget. Everyday perfection. It is my hope that I can inspire others to notice those moments of everyday perfection, capture them and cherish them.