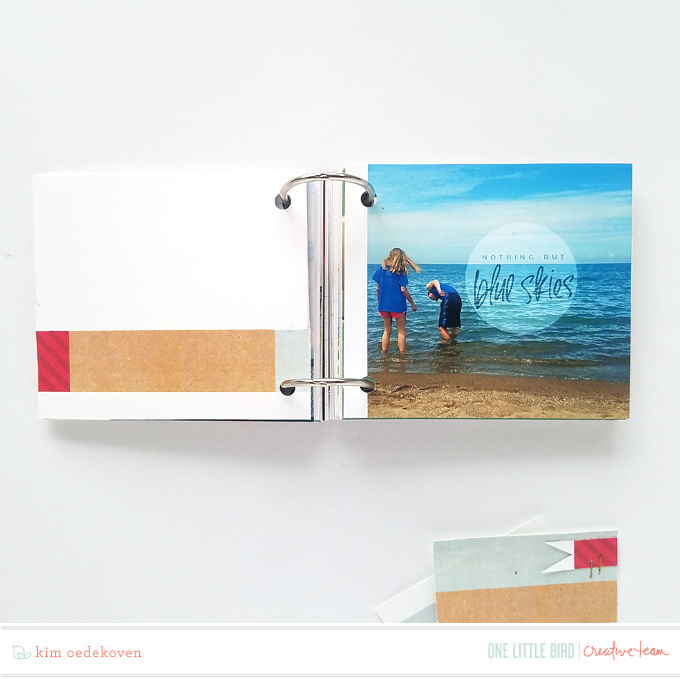 According to Paris, Color Blocking is 'the thing' for Fall 2017 fashion trends. While this slightly pudgy wife and mom of 4 boys doesn't even look to buy a pair of shoes higher than 1.5 inches, I can indeed, take cue from the "it" girls and add that concept to my creations.
Color Blocking is using contrasting panels of solids, usually one being bright in nature.  This Hyannis collection with it's brilliant mix of papers is the perfect pairing for some summer fun pictures that I put together in a mini-album for my niece.
While I love bright colors, I did leave the opposite page minimal with the 'bright 'color being the grocery bag brown, so the picture, textured background and joy element can be the stars.
And don't forget that the layout foundations don't always have to have the color blocking effect.  A great way to start off is to try it with tags and labels which are about to be added to the layout below.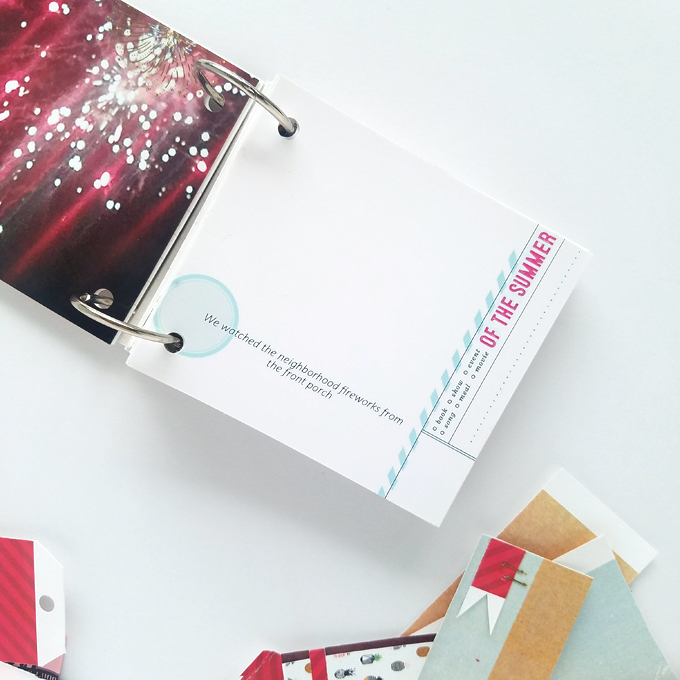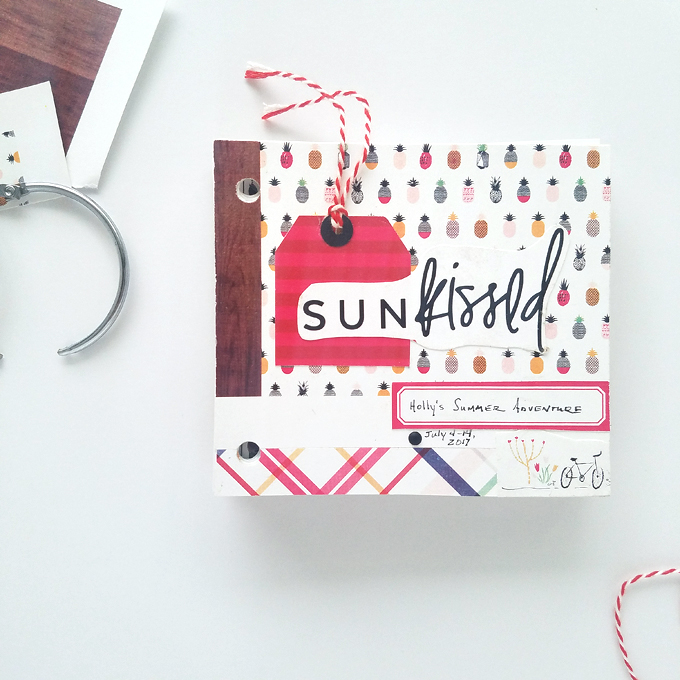 For the cover I took the liberty of adding some additional patterns and elements but tried to stay true to the grid format.
Below is a quick flip through of the mini album so you can see it in its entirety using Hyannis, now available in the Lilypad shop !
Thanks for joining me today!
About Kim
Kim is a 40 (Akkk!) year old mother to 4 sporty, smelly and sweet boys ranging in the ages of 4 to 16 and lucky enough to be married to my favorite person in the world who lets her be a stay at home mom. When not doing laundry, this ex-fiber arts teacher loves memory keeping by scrapbook and pocket pages and to creatively plan to make sure she doesn't routinely forget someone at some sports practice – or any other school function.
Save