Hello everyone! Today I will be sharing these gorgeous cards that you can make in no time! With all of the elements, you always get so many gorgeous bits that can be used on cards.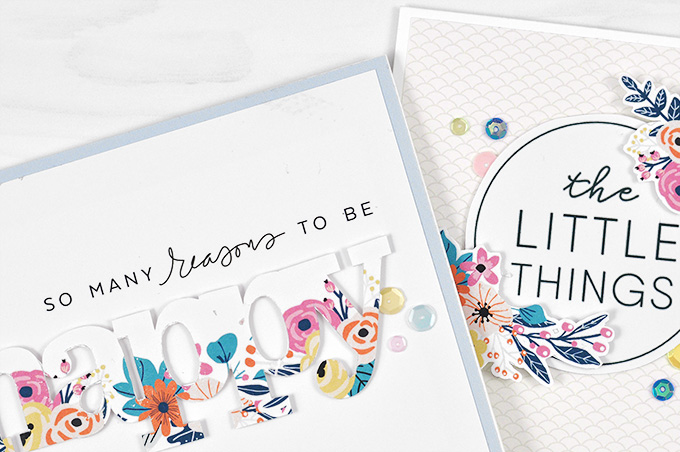 To start, I got everything figured out in Photoshop, which is great because you can move things around very easily!
For the "happy", I simply made the word "happy" white and placed multiple flower elements over the word and created a "clipping mask" so they were placed inside of the word instead of on top! I absolutely love this effect! For the rest of the card, I printed the beginning of the sentiment as well as a blue border.
I also printed  a circle with "the little things" as well as some more floral elements that will later be placed around it.
For these cards, I also used two card bases, which I made from 110lb cardstock, some foam tape, scissors, and a tape runner.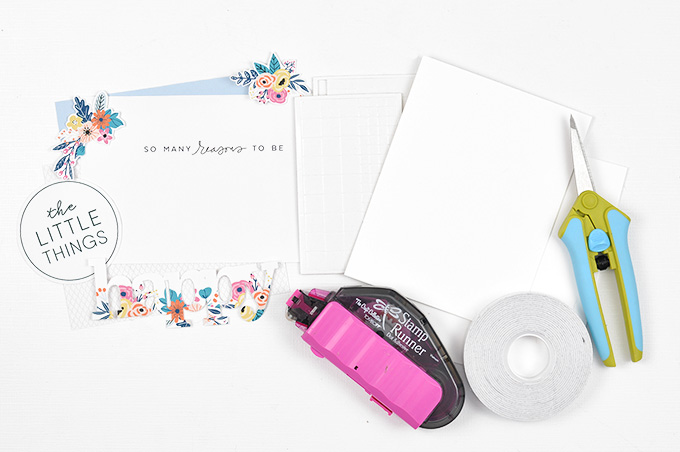 To begin, I layered the piece of paper with the sentiment onto the paper with the blue border for a nice layered effect. I then covered the back of the word "happy" in foam squares. Since this was quite delicate, I covered the whole word, but you don't always have to do that.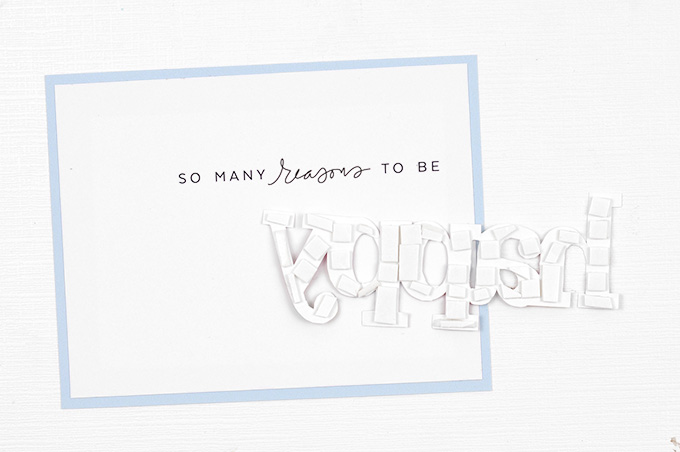 Here you can see what it looks like with the word popped up on the card. I love the dimension the foam gives! While you can stop here, I did decide to later add some sequins.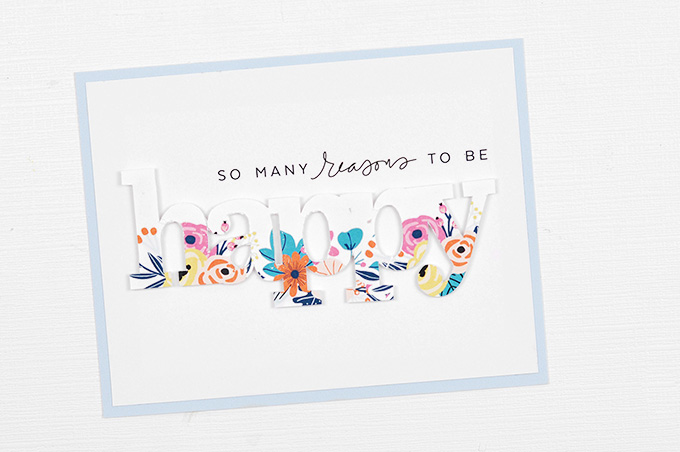 For the second card, I started by adding the patterned paper panel onto the card base and I then added foam tape to the circle. I used a roll for the circle just because it covers more space in less time. Then, it is on to the flowers! I used the foam squares for these as there are quite a few small areas.
I decided to add a double layer of foam to certain areas because the circle was already popped up. For any area that wasn't touching the circle , it would need extra foam to touch the card base. I hope that makes sense!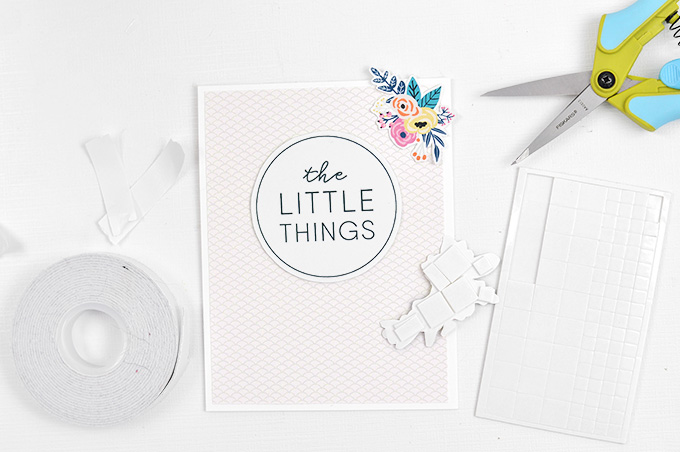 Here are the final cards! I love how these turned out! They were so fun and easy to make!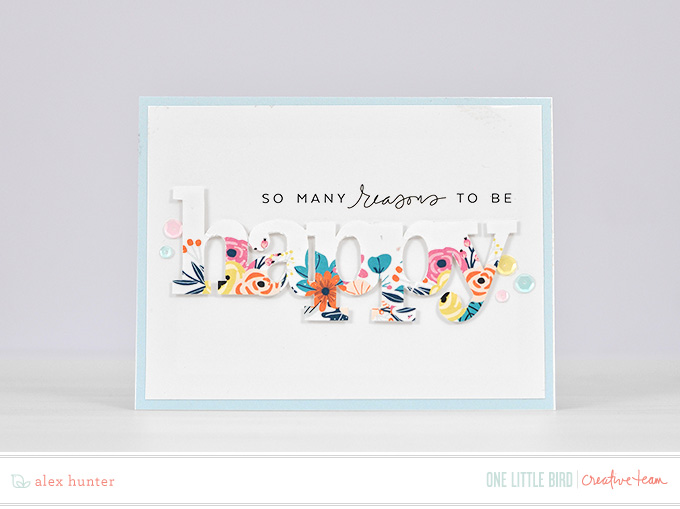 With some sequins, I think these cards look great! I hope this post gave you some inspiration and will make you think outside the box when looking at your elements!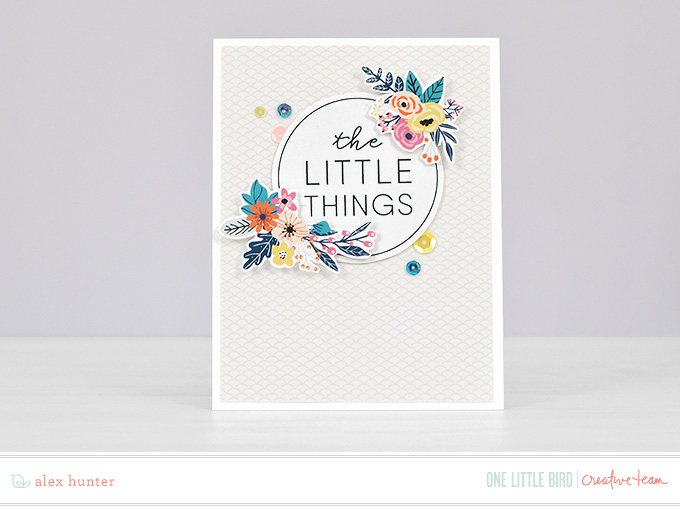 Live A Little Elements, All Things Considered, Irvine Park Elements 
About Alex
Hello, I am a 19 year old Scottish girl living in North Carolina. I scrapbook to remember the most important things in my life including my friends, family and my black lab, Clara. I also love lettering, card making and pretty stationary.
Save