Hello One Little Bird friends!  Candace back with you today to share a little summer pocket page inspiration.  For my spread this week I decided to gather a few of the recent summer collections from the shop; Cabana, Soleil and the most recent, Hyannis.  I chose a few of my favorite cards from each of the collections to tell my story for this week.  To build my color scheme for the spread I chose to use the color scheme from the Hyannis collection.  After importing all the cards I wanted to use for the spread into Photoshop I changed the colors and added my journaling.  I love how the final spread came together!  I adore the fun summer colors and themes through the spread.  If you want to build a fun summer spread here are a few tips…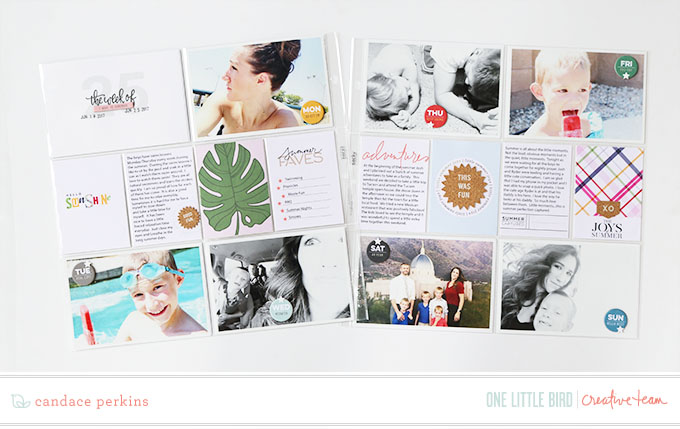 Tip #1: Light.  Whether you add light when you are taking your photos or adjust the photos in Photoshop after it always looks great when you lighten and brighten summer photos.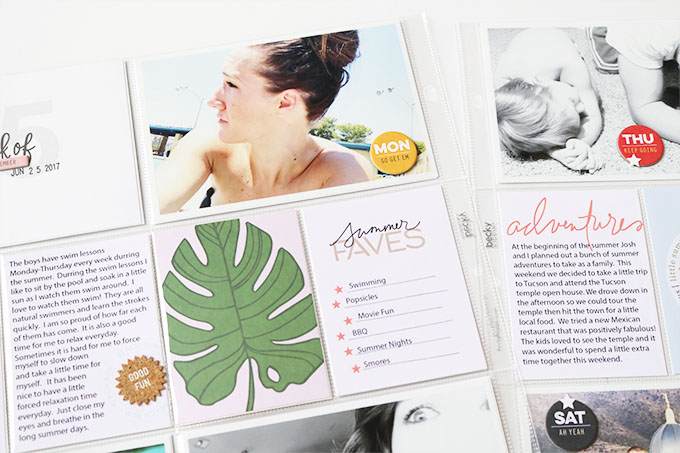 Tip#2: Color.  Along the same idea as light, summer spreads always look best when you add lots of bright and fun colors.  That is what summer is all about!  Add pops of color to your journal cards or embellishments for more interest and fun!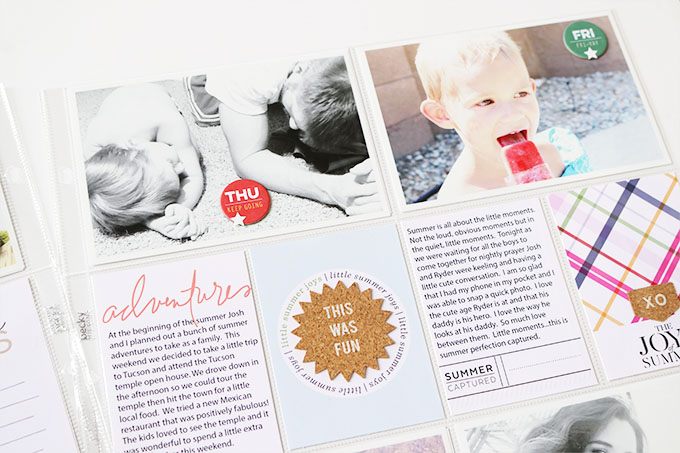 Tip#3: Balance.  With all the fun colors and embellishments going on in the summer spread you want to make sure you give the reader a place to rest their eyes.  Add balance to your spread with black & white photos and simple black journaling.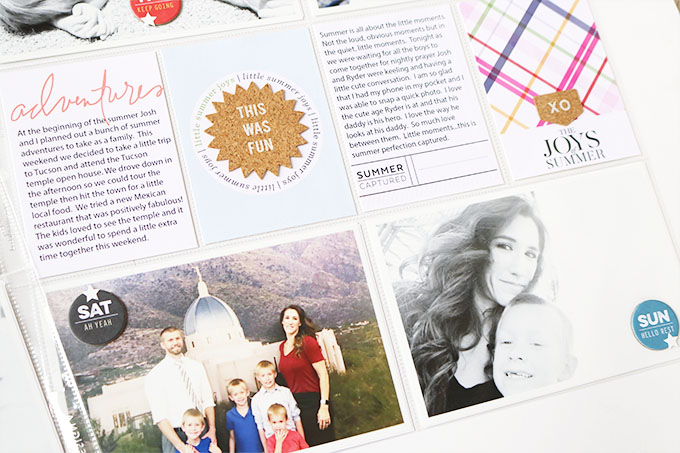 Tip #4: Consistency.  Again, to go along with balance you want to have a few consistent elements across your spread.  This helps the spread from feeling too cluttered or busy.  For example, in my spread I added the day of the week circles and a white star to all the 4×6 photos, simple and consistent elements.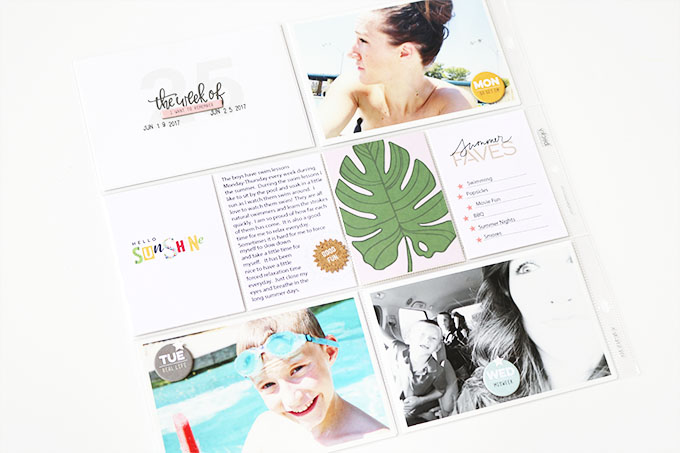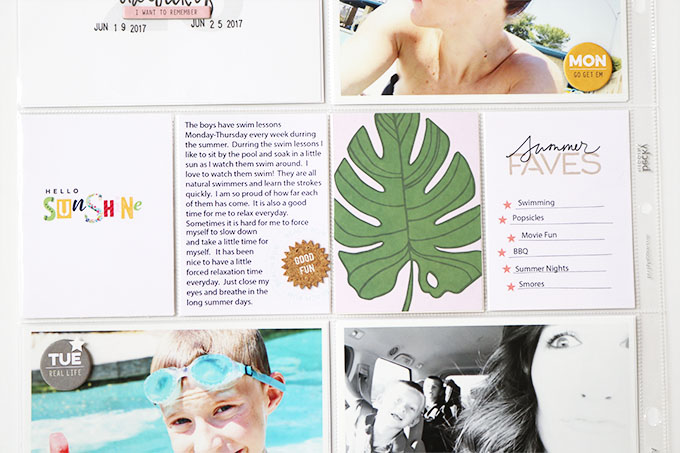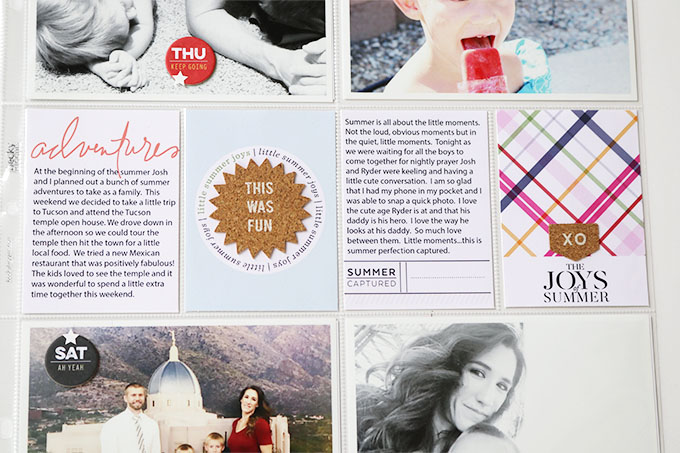 I hope this gave you a few ideas on how to put together a fun summer spread collecting and documenting all your summer memories!  Below you will find links to all the fun journal cards I used in The LillyPad.
Have a beautiful day!
Candace
Products Used: Hyannis Journal Cards, Palmetto Elements, Cabana Journal Cards, Soleil Journal Cards
About Candace
This is me. I am a wife, a mother, a sister, a daughter and a friend. My days are filled with cleaning dishes, driving kids to practice, kissing boo boos, singing nursery songs, calling a friend, folding mounds of laundry, cleaning the dishes AGAIN, washing tushies and toes, tucking little ones in bed, and then doing it all again. But in this crazy, busy and the wonderful life there is everyday perfection. Moments where time seems to stop, you take a picture in your mind, and promise yourself you will never forget. Everyday perfection. It is my hope that I can inspire others to notice those moments of everyday perfection, capture them and cherish them.